11 New White Truffle Menus To Try This Autumn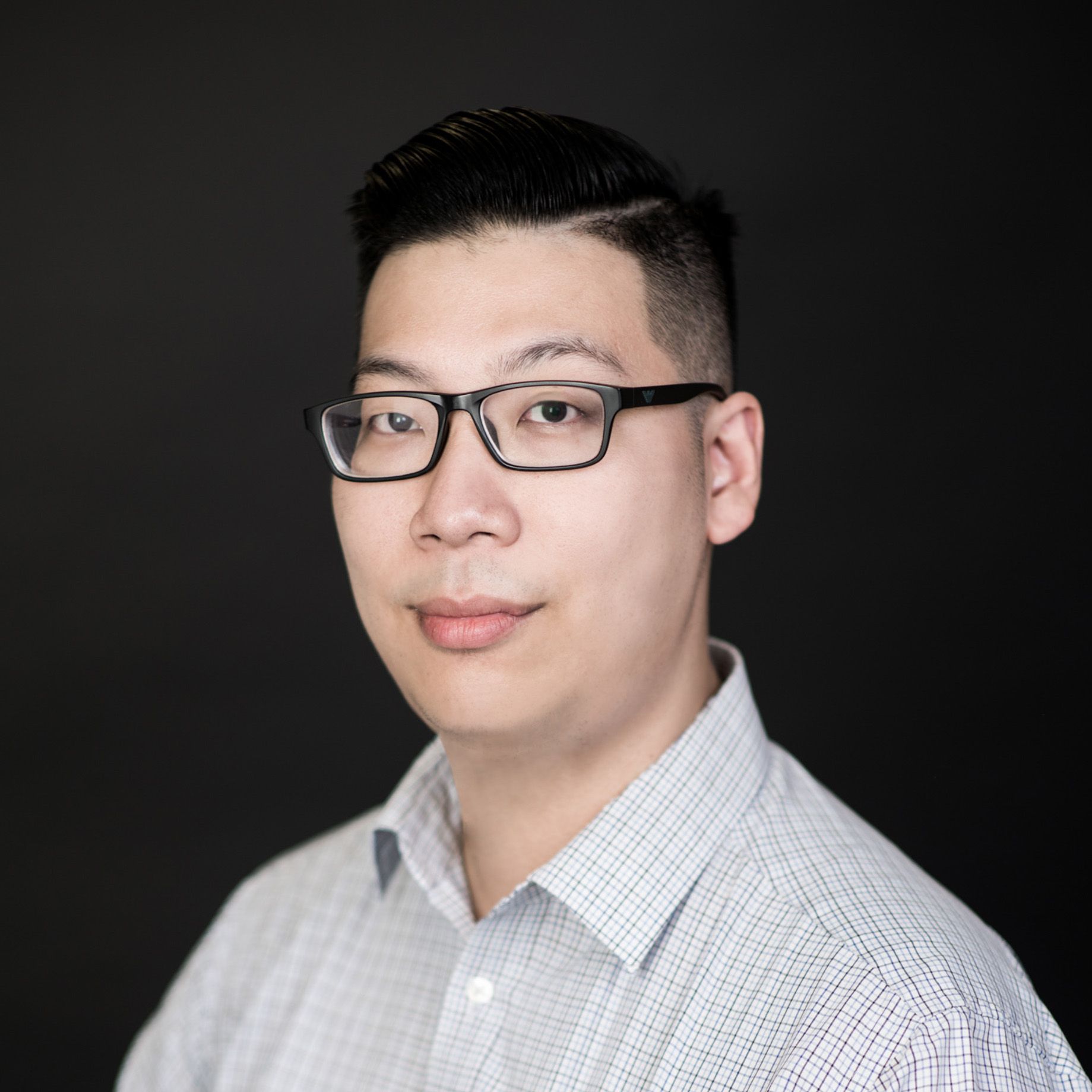 By Wilson Fok
October 27, 2020
The prized tuber magnatum is the star of the show this season—here's where to try it at restaurants around Hong Kong
Autumn marks a direct shift in produce, as the summer's abundant crop of fresh fruits and vegetables is replaced by game meats and the beginning of citrus fruits and root vegetables. Among our favourites from the season's harvest is white truffle, the best of which flourish in the Piedmont region of Italy. White truffles are rarely cooked, which would destroy their distinctive aroma, and is best enjoyed shaved paper-thin on top of dishes. The most common ingredients to pair with white truffles have lighter flavour profiles, such as fresh eggs and cream, which allows the intense, earthy aroma of the white truffles to shine through each dish.
This autumn, 11 of the city's more notable restaurants will launch their seasonal white truffle menu where the 'white diamond' of the kitchen is showcased in a variety of delicious courses.
See Also: Chinese Restaurant 888 Fatfatfat Pops Up For Two Months Only
Castellana
What: Causeway Bay's Castellana has launched a new autumn menu paired with white truffles and Piedmont wines. The new selection of dishes will showcase the Piedmont region's notable produce including, of course, white truffles from Alba. The menu includes the restaurant's siganature Uovo di Montagna, where the raw egg yolk of an organic Italian Dolomite mountain egg is served atop a steam-cooked egg white meringue; as well as Tagliarini al Tartufo Bianco d'Alba, where tagliolini pasta is tossed with organic mountain butter sauce and topped with freshly shaved white truffles.
When: Available now.
Price: A four-course menu with dessert is priced at HK$1,580 per person (HK$2,080 with wine pairing) and a seven-course is priced at HK$1,980 per person (HK$2,880 with wine pairing)
Where: Castellana, 10/F, Cubus, 1 Hoi Ping Road, Causeway Bay, Hong Kong; +852 3188 5028
See Also: Bakehouse To Open A New Takeaway Outlet In Central This November
Nicholini's
What: The Italian restaurant at Conrad Hong Kong is home to a gourmet celebration of white truffle each year, and 2020 is no different as chef Riccardo Catarsi has launched the restaurant's four-course white truffle dinner tasting menu featuring the restaurant's signature dishes. The courses include pan-fried foie gras with Jerusalem artichokes and sweet shallots; Angus beef carpaccio with garden salad and 24-month aged Parmesan cheese; and pan-fried cod with carrot puree, roasted chestnuts, marinated celery root and sundried tomatoes. Guests can choose between four to six courses, with an optional wine pairing programme available. All dishes from the limited-edition menu are accompanied by freshly-shaved white truffles from Italy.
When: From now until December 6, 2020
Price: The four-course dinner menu is priced at HK$1,688 per person; the five-course for HK$1,888; and six-course for HK$2,020.
Where: Nicholini's, 8/F, Conrad Hong Kong, Pacific Place, 88 Queensway, Admiralty, Hong Kong; +852 2822 8801
See Also: 10 Central European Wines That Should Be On Your Radar
Aria
What: LKF Tower's latest Italian restaurant launches new dishes to pair with the restaurant's first white truffle season. Besides risotto with Jerusalem artichoke, hairy crab and white truffle prepared with one year-aged carnaroli rice and seasoned with aged Xeres vinegar, Aria's Tribute To Life showcases scrambled Tuscan Livornese egg topped with potato mousseline; Baeri caviar and salmon roe. The creamy egg dish is topped with a crisp tuille dentelle and Alba white truffles. Guests can also opt for additional white truffle shaved tableside at HK$98 per gram or HK$88 for 10 grams or above.
When: Available now.
Where: Aria, 24/F, 30-36 D'Aguilar Street, Lan Kwai Fong, Central, Hong Kong; +852 2804 1116
See Also: New Restaurant Alert: Smoke & Barrel Will Bring American Smokehouse Barbecue To Central
Paper Moon
What: Presented by the restaurant's newly-appointed executive chef Sergio Landi, Paper Moon's white truffle offerings feature the beloved tuber sourced from Savigno in Northern Italy. The freshly-sourced mushroom is paired with Landi's new dishes such as 65-degree sous vide Paolo Parisi egg with truffle fondue, green almond and asparagus; chestnut gnocchi with chanterelle mushroom and spinach; and truffle pizza topped with chanterelles, mozzarella, and white truffles. All of Paper Moon's truffle offerings are served with three grams of freshly shaved white truffles, with an option to top up for an additional HK$68 per gram.
When: Available now until December 31, 2020.
Where: Paper Moon, Shop OTE 301, 3/F Ocean Terminal, Harbour City, Tsim Sha Tsui, Hong Kong; +852 2156 2256
See Also: Neighbourhood Guide: Where To Eat, Drink, And Shop In Tsim Sha Tsui
Gradini
What: The highly-anticipated white truffle season descends The Pottinger's Gradini with a new collection of dishes to highlight the earthy delight, including traditional scrambled eggs with shaved fresh white truffles; white truffle carnaroli risotto; and, for dessert, vanilla ice cream with shaved fresh white truffles. Guests can also opt for an additional HK$128 per gram of the Alba white truffles to top both lunch and dinner dishes served throughout the promotional period.
When: Available now until December 12, 2020.
Where: Gradini, Lobby Level, The Pottinger Hong Kong, 74 Queen's Road Central, Central, Hong Kong; +852 2308 3088
See Also: Cobo House Reopens As A Fine Dining Restaurant At K11 Musea
Carbone
What: Carbone's chef Braden Reardon presents a handful of white truffle dishes at this Italian-American restaurant. Reardon's specials include truffle fettuccine; truffle-topped Japanese eggs on brioche; and truffle tortellini served with sheep's milk ricotta, parmesan, and white truffle butter. Additional white truffles are available to top up at HK$138 per gram.
When: Available now
Where: Carbone, 9/F, LKF Tower, 33 Wyndham Street, Central, Hong Kong; +852 2593 2593
See Also: Sexy Crab, A New Seafood Noodle House, To Open At K11 Musea This November
Associazione Chianti
What: Chef Josh Stumbaugh elevates the meat dishes from the restaurant's main menu with fresh white truffles, such as Carne Cruda, the Tuscan steak tartare, while other truffle-centric dishes include tagliatelle with butter and white truffles; and the newly-launched truffle polenta served with mixed mushrooms. The new collection of white truffle menu dishes are best paired with the restaurant's wines sourced from the Chianti region.
When: Available now
Where: Associazione Chianti, G/F, Shop 2, 15 Ship Street, Wan Chai, Hong Kong; +852 3619 3360
See Also: Neighbourhood Guide: Where To Eat, Drink, And Shop In Wan Chai
LPM Restaurant & Bar
What: Central's LPM Restaurant & Bar celebrates a short white truffle menu season this year. For one month only, guests can indulge in the restaurant's handful of Mediterranean dishes accompanied by white truffles from Italy. Notable dishes include white truffle with burrata cheese; white truffle eggs; and a choice of pasta between rigatoni, linguini, and gnocchi served in a cream sauce topped with white truffle shavings.
When: From October 26 to November 30, 2020.
Where: LPM Restaurant & Bar, 23-29 Stanley Street Shop 1, 1/F, H, Queen's, Central, Hong Kong; +852 2887 1113
See Also: This Supermarket Has The Biggest Egg Selection In Hong Kong
Lucale
What: The new Italian restaurant in Sai Ying Pun has launched a new white Alba truffle menu which includes four dishes, each served with five grams of white truffles. The new menu includes Scottona beef tartare served with egg, horseradish mayonnaise and puffed rice; pumpkin cream with 63-degree slow-cooked egg, Avezzano potato foam and Alba truffle; homemade egg tagliolini; and Rossini's beef tenderloin with foie gras and truffles.
When: Available now
Price: Standalone dishes are available from HK$388 to HK$788 each.
Where: Lucale, Shop A, 100 Third Street, Sai Ying Pun, Hong Kong; +852 3611 1842
See Also: Neighbourhood Guide: Where To Eat, Drink, And Shop In Sai Ying Pun
208 Duecento Otto
What: Jia Group's 208 Duecento Otto launches their white truffle dishes this autumn, each served with five grams of Alba white truffles. Guests can indulge in Japanese scrambled eggs; homemade 30-egg-yolk tagliolini with artisanal butter; and an eight-inch pizza topped with fontina and buffalo mozzarella cheese; all topped with generous shavings of white truffles. 208 also presents a special eggnog a la minute, created with Soave Recioto and white truffles.
When: Available now
Where: 208 Duecento Otto, 208 Hollywood Road, Sheung Wan, Hong Kong; +852 2549 0208
See Also: Chef Tinoq Russell Goh And Dylan Chan On Their New Restaurant Bibi & Baba
Zuma
What: Central's Zuma pairs Italy's best white truffles with its signature Japanese dishes. Guests can opt for notable courses such as Japanese wagyu tataki and truffle ponzu; 400-gram Black Angus rib eye steak with black pepper and soy; and white chocolate truffle molten cake with Japanese yuzu sorbet for dessert.
When: Available now until December 31, 2020
Where: Zuma, 6/F Landmark Atrium, 15 Queen's Road Central, Hong Kong; +852 3657 6388
See Also: Neighbourhood Guide: Where To Eat, Drink, And Shop In Sheung Wan