The Best Hairy Crab Menus To Try This November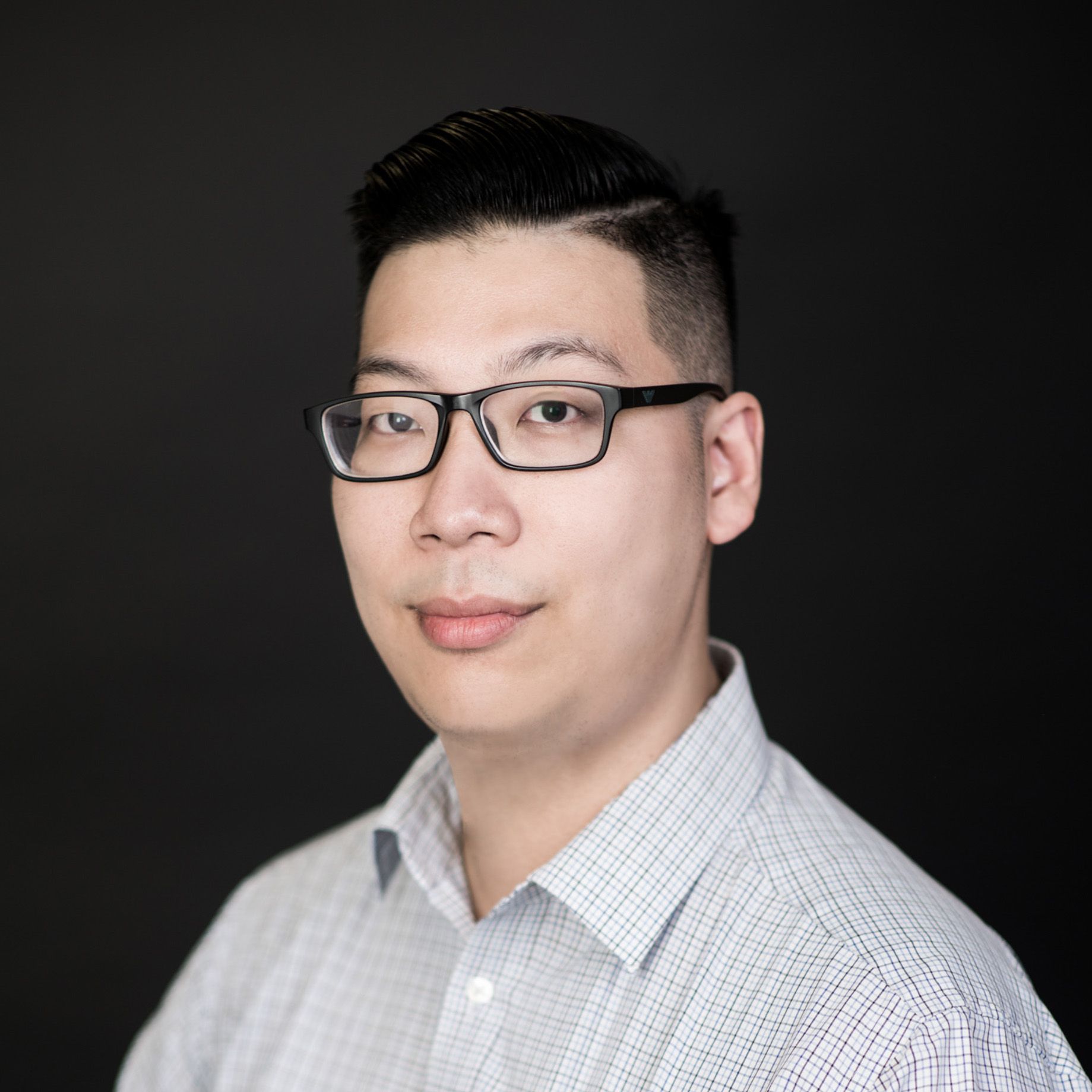 By Wilson Fok
November 04, 2020
The freshwater crustaceans are back, and this year they are better than ever
As the popularity and demand for Chinese hairy crabs are rise, so too does the quality of the crabs, as well as the variety of dishes showcasing their rich meat and roe. Traditionally, October to December are the three months crucial for the harvest of hairy crab, whether it's the round-belly female crabs or pointy-belly male crabs, both of which have their fans. Hairy crab lovers favour these freshwater crustaceans for the magnificent quality of their roe and sweet flesh, best enjoyed on their own with a drizzle of sweet black vinegar and ginger, or adapted into a creative series of seasonal hairy crab dishes.
To celebrate the harvest of hairy crabs, these eight restaurants showcase the city's best hairy crab menus this November. While some are more traditional than others, all promise fine quality crabs and impressive execution. Here are our picks of Hong Kong's best hairy crab menus to enjoy right now.
See Also: 6 Essential Tips For Eating Hairy Crabs At Home This Season
Sexy Crab
What: K11 Musea's latest addition is a seafood noodle house where crabs reign supreme. Sexy Crab's humble selection of menu items showcase the best of seasonal crabs, with a notable range of dishes prepared with Shanghainese hairy crab roe. Highlights include Pillow Talk (whole fish maw-stuffed with crab roe, topped with caviar on crab roe noodles) and Sexy Crab, a show-stopping platter where guests design their own serving of noodles with bowls of crab leg meat, crab roe, and crab oil. The freshwater crustacean will be the main attraction at Sexy Crab throughout its opening menu.
When: Available now.
Where: Sexy Crab, Shop 401A, 4/F, K11 Musea, 18 Salisbury Road, Tsim Sha Tsui, Kowloon, Hong Kong; IG: @sexycrabhk
Duddell's
What: Jia Group's celebrated Cantonese restaurant presents a seasonal hairy crab menu where the Chinese mitten crabs are sourced from Hokkaido, Japan. The Japanese hairy crabs are most celebrated for their crab meat and buttery roe, both typically less muddy tasting than the Chinese varieties. The crabmeat and roe are harvested and incorporated into the restaurant's eight new hairy crab dishes, including xiao long bao with hairy crab roe and crispy rice with hairy crab roe. Li's steamed grouper rolls with hairy crab roe and vegetables and pan-fried tiger prawns stuffed with hairy crab roe are two new dishes that highlight the creamy treat. Alternatively, guests can indulge in a six-course hairy crab tasting menu, which includes four hairy crab dishes, a double-boiled soup and a six-tael steamed whole Hokkaido hairy crab. A wine pairing option is also available as an add-on option.
When: From now until 30 November, 2020.
Price: The six-course tasting menu is priced at HK$1,288 per person, and the optional wine pairing package is priced at HK$588 per person.
Where: Duddell's, 3/F, Shanghai Tang Mansion, 1 Duddell's Street, Central, Hong Kong; +852 2525 9191
See Also: Sexy Crab, A New Seafood Noodle House, To Open At K11 Musea
Xuan
What: John Nguyen of Xuan adds Shanghainese hairy crabs into his contemporary Vietnamese cuisine. Despite taking extra time to de-shell and pick up crabmeat and roe, Nguyen's seasonal edition of banh beo, or steamed soft rice cakes, adds the umami-rich crab coral into the popular dish. Traditionally served with a handful of shrimps in the mix, Nguyen's autumn edition adds the roe and meat of the freshwater crustaceans and a touch of sweet black vinegar. The seasonal version of banh beo is available now until hairy crab season ends.
When: Available now.
Where: Xuan, G/F, 18 Luen Fat Street, Wan Chai, Hong Kong; +852 2891 1177
See Also: Tsim Sha Tsui's Hutong Launches New Flaming Peking Duck This November
10 Shanghai
What: Causeway Bay's 10 Shanghai presents a superb range of hairy crab delicacies, including some of the city's most revered fresh crabs each weighing between five taels (200 grams) and up to nine taels (360 grams). Guests can order these freshly-imported crustaceans as part of the restaurant's a la carte hairy crab feast, or enjoy them in a wide range of crab dishes such as braised hairy crab roe with vermicelli; deep-fried turbot with hairy crab roe; and rich braised pork tendon with hairy crab roe. A seven-course hairy crab tasting menu is also available, with special dishes such as baked stuffed crab shell with scallop and egg whites; and rice tossed with hairy crab roe and abalone; both exclusive courses on the tasting menu.
When: From now until early December, 2020
Price: The hairy crab dinner tasting menu is available at HK$788 per person. Members of the 1957 & Co Loyalty Club can enjoy the menu at HK$394 per person, with minimum order for two.
Where: Shop 101, Lee Gardens Two, 28 Yun Ping Road, Causeway Bay, Hong Kong; +852 2338 5500
Modern Shanghai
What: Modern Shanghai offers a homelier alternative to the traditional hairy crab feast. The popular Shanghainese restaurant offers a wide range of autumn hairy crab delicacies as seasonal specials, which includes sauteed shredded mandarin fish with hairy crab roe; scrambled egg whites with seafood and hairy crab roe; and a pot-au-feu with Jinhua ham broth, hairy crab, dried tofu, and spring bamboo shoots, among other sumptuous dishes featuring the freshwater crustacean.
When: From now until early December, 2020.
Price: Steamed hairy crabs are priced between H$148 (160 grams each) and HK$208 (200 grams each). Hairy crab roe dishes range from HK$48 to HK$368.
Where: Modern Shanghai, Shop 1058, 1/F, Yoho Mall, 8 Long Yat Road, Yuen Long New Territories; +852 2602 2218
See Also: The Best All-You-Can-Eat Dim Sum Restaurants In Hong Kong
Legacy House
What: Sourced from Taihu Lake in Jiangsu province, the hairy crabs at Rosewood Hong Kong's Legacy House are used in an eight course menu of luxurious hairy crab dishes, designed by the restaurant's executive chef Li Chi-Wai. Notable dishes from this year's hairy crab menu include classic steamed hairy crab with shiso and ginger; steamed Shanghainese pork dumplings with hairy crab cream; and fish maw with shrimp paste and hairy crab cream.
When: Legacy House's hairy crab delicacies are available from now until end of November, 2020.
Where: Legacy House, 5/F, Rosewood Hong Kong, 18 Salisbury Road, Tsim Sha Tsui, Kowloon; +852 3891 8732
See Also: 8 Reasons Why 888 Fatfatfat Is 2020's Must-Try Pop-Up Experience
China Tang
What: After a whirlwind of successful promotions including Peking Duck and off-menu Sichuan delicacies, Menex Cheung, executive chef of Landmark's China Tang, crafts a range of hairy crab delicacies available at the luxury Chinese restaurant. Cheung revamps Shanghainese classics such as the lion's head meatballs by incorporating fish maw and Iberico pork in the creation of meatballs, double-boiled and topped with hairy crab roe before serving. Other notable hairy crab dishes include pan-fried scallops with baby pea shoots and crab roe; crispy rice cake with crab roe sauce in casserole; and a seasonal steamed rice in casserole with crab roe and black truffles. Hairy crab set menus are also available at China Tang.
When: From now until November 30, 2020
Where: China Tang, Shop 411-413, 4/F, Landmark Atrium, 15 Queen's Road Central, Central, Hong Kong; 852 2522 2148
Liu Yuan Pavilion
What: A true Shanghainese favourite among hairy crab connoisseurs, newly refurbished Liu Yuan Pavilion has a list of hairy crab staples including stir-fried pea shoots with hairy crab roe; xiao long bao with hairy crab roe; and the superb stir-fried hairy crab roe with mung bean sheets, a highlight dish where the translucent bean sheets are served thoroughly dressed with creamy golden hairy crab roe, best served with a few drops of seasoned black vinegar.
When: From now until December 2020
Where: Liu Yuan Pavilion, 3/F The Broadway, 54-62 Lockhart Road, Wan Chai, Hong Kong; +852 2804 2000
See Also: New Dim Sum Alert! Yum Cha By Man Wah Opens At The Mandarin Oriental
Sushiyoshi
What: Contemporary sushi restaurant Sushiyoshi is home to a hairy crab omakase menu this season, with the majority of the 20-courses on the menu featuring hairy crabs sourced from the Jiangsu province and hand-harvested every day. Sushiyoshi incorporates the beloved crab roe into some of the restaurant's signature dishes, such as hairy crab with sake and millet wine gelee for a refreshing amuse bouche; botan shrimp carpaccio with creamy hairy crab sauce and sea urchin powder, a twist from its signature designed by the restaurant's chef-patron Hiroki Nakanoue. Hairy crab roe is creatively presented throughout the menu, from a raviolo filling served with shavings of white truffle; to a miso cappuccino prepared with broth made with hairy crab shells; and as dessert mochi filled with crab roe and salted egg yolk, paired with ginger sorbet.
When: From now until December 2020.
Price: The 20-course hairy crab omakase menu is priced at HK$2,980 per person a minimum of three days advanced reservation.
Where: Sushiyoshi, 1/F The Otto Hotel, 8 Cameron Road, Tsim Sha Tsui, Kowloon, Hong Kong; +852 2657 0280
See Also: Umberto Bombana's Dim Sum Restaurant Nove Is Now Open At Central's Fringe Club
Tien Heung Lau
What: It is no surprise that Hangzhou restaurant Tien Heung Lau makes the list of best hairy crab dishes. The vintage charm of the restaurant, together with unparalleled execution of seasonal crab dishes, makes it a favourite destination among hairy crab lovers. The show-stopping stir-fried hairy crab roe, hand-picked on the same day it is served and presented on a shallow plate, is amazing and rich in umami and taste. The establishment's drunken pigeon, deep-fried frog legs and stir-fried eels are also some of the best samples in town.
When: Available now
Where: Tien Heung Lau, G/F, 18C Austin Avenue, Tsim Sha Tsui, Kowloon, Hong Kong; +852 2366 2414