A Festive Gourmet Celebration At Harbour Grand Kowloon
Digest
December 5, 2017 | BY Hong Kong Tatler
From Christmas carols to a fine showcase of international cuisines, celebrate the festive season with plenty of holiday indulgences
Harbour Grand Kowloon Focus
The best time for festive celebrations is descending upon us, as the Christmas holiday season is just weeks away. This winter, Harbour Grand Kowloon is set to present an array of magical activities for families to celebrate the most popular holiday of the year, from fine dining offerings to a sample of international cuisines and family activities best enjoyed together.
Overlooking the Victoria Harbour, Harbour Grill is presenting a four-course lunch set on Christmas Eve, Christmas Day, and New Year's Eve, where guests can indulge in a rich selection of premium steaks and seafood. Harbour Grill's festive set lunch is priced from HK$308 to HK$388 per person. The three special days during the holiday season will also showcase a six-course dinner, starting from HK$1,088 to HK$1,688 (with wine pairing). On December 24 and 25, guests also receive a special gift set from renowned cosmetic brand Ingrid Millet.
Japanese cuisine is a welcoming alternative to Western classics during the holidays. This Christmas, guests can satisfy their appetites with an authentic Japanese barbecue experience at the Michelin-recommended Robatayaki restaurant, where the best of seasonal Japanese ingredients are expertly prepared and grilled by master chefs. Guests can choose to enjoy a sumptuous Sumo's Choice Japanese brunch from 12:00pm to 2:30pm on Christmas Eve, Christmas Day and New Year's Eve, priced at HK$498 per adult and HK$398 per child. Robatayaki is set to offer the extravagant selection of Japanese delicacies, including Hokkaido Taraba crab, kinki fish, cod, king prawns, and scallops, together with an impressive array of steaks such as Matsuzaka sirloin steak, Hida beef and Kobe beef, accompanied by fresh vegetables. During dinner service, the restaurant offers a set menu and a la carte option starting at HK$880 per person.
A Christmas celebration in Hong Kong would not be complete without a great buffet. At Harbour Grand Kowloon, The Promenade is set to showcase a vibrant array of festive gourmet dishes, featuring notable must-haves such as roasted turkey with traditional stuffing, roasted beef Wellington, pan-fried foie gras with truffle sauce, as well as traditional desserts such as the Christmas Yule Log cake, gingerbread pudding and the kitchen team's own creation, the White Chocolate Snowman. A Christmas brunch is offered from 12:00 pm to 3:00 pm on both December 24 and 25. The Christmas brunch is priced at HK$518 per adult and HK$418 per child or senior citizen. Dinner buffets are divided into two seatings: 5:45 pm to 8:00 pm (first seating, priced at HK$798 per adult for Christmas Eve and HK$778 on Christmas day) or 8:30 pm to 11:00pm (second seating, priced at HK$898 per adult and HK$838 on December 25.) On New Year's Eve, guests can enjoy a special edition of New Year's brunch priced at HK$428 per adult and HK$328 per child, and a New Year dinner buffet spread, set at HK$828 per adult and HK$528 per child. The seasonal festive buffet features free-flowing juices, soft drinks, local beers and house wines. Guests making advanced reservations between December 1-15 can enjoy an early 10% discount for dinners on December 24 and 25. Guests enjoying the rich selection of fine foods on New Year's Eve dinner buffet with bookings made between December 1-23 will be offered a 10% discount.
With the abundance of dishes aside, guests can also join The Promenade's Gingerbread Academy, where children can enjoy a special edition of Saturday brunch featuring a balloon-twisting demonstration, a play-dough station, as well as gingerbread men decorating classes during The Promenade's VIK (Very Important Kids)-family Saturday brunch on December 9 and 16. The family brunch runs from 12:00pm to 3:00pm, and is priced at HK$398 per adult and HK$298 per child.
While Christmas celebrations are a highlight of the holiday season, guests should not miss the opportunity to welcome 2018 at the Waterfront Bar and Terrace, where festive tunes will be performed by a live band starting at 7:30pm on December 31 throughout the evening, accompanied by creative cocktails served until 2:00am. Guests can also enjoy casual European selections from the a la carte menu, served from 6:00pm until 10:00pm. Come and celebrate the winter holidays at Harbour Grand Kowloon, and welcome 2018 with joyous season's greetings. For more information about Harbour Grand Kowloon's Christmas offerings, please visit the festive programme here and purchase your tickets via Hotel's eShop.
The Promenade, G/F Harbour Grand Kowloon, 20 Tak Fung Street, Whampoa Garden, Hunghom, Kowloon; +852 2996 8432
Robatayaki, G/F, Two Harbourfront, 22 Tak Fung Street, Whampoa Garden, Hunghom, Kowloon, Hong Kong; +852 2996 8438
Waterfront Bar and Terrace, G/F, One Harbourfront, 18 Tak Fung Street, Whampoa Garden, Hunghom, Kowloon, Hong Kong; +852 2996 8455
Harbour Grill, G/F Harbour Grand Kowloon, 20 Tak Fung Street, Whampoa Garden, Hunghom, Kowloon; +852 2996 8433
Trending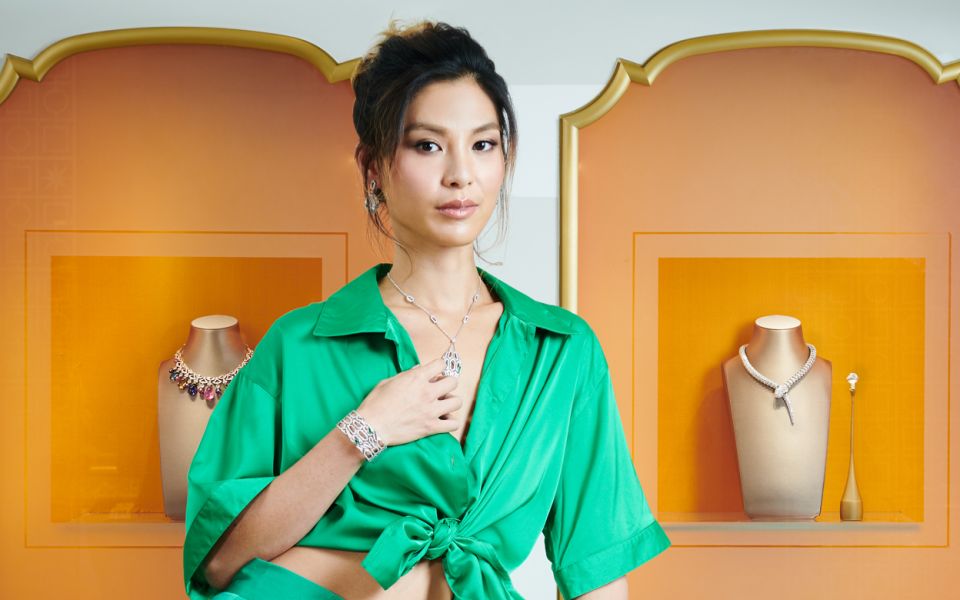 From Rome To HK: 5 Family-Friendly Destinations In Rome
October 9, 2018 | BY Hong Kong Tatler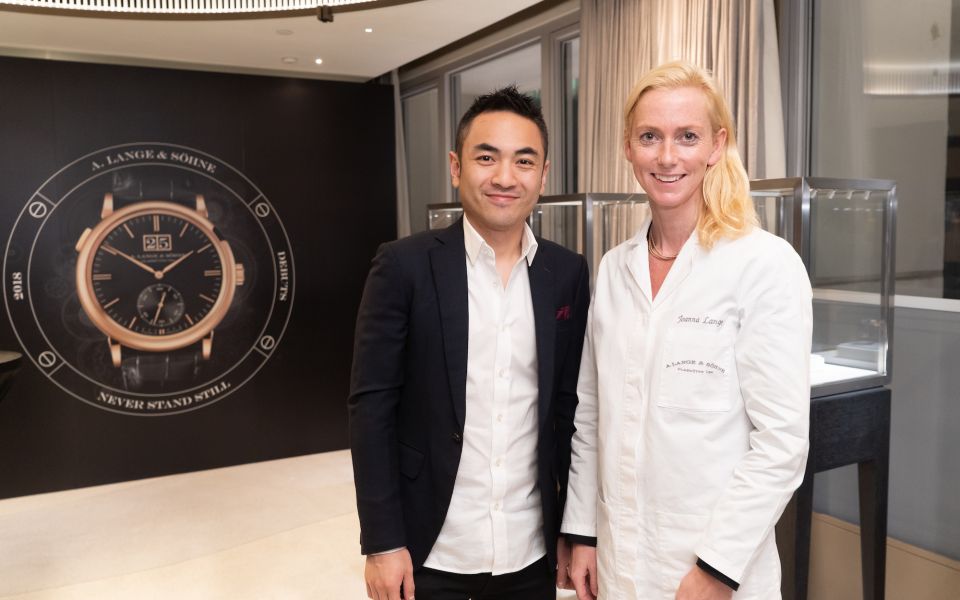 A Lange & Söhne Connoisseurs Akademie
October 8, 2018 | BY Christian Barlow
photo_library
Pacific Place Takes Shoe Lovers On A Historical Journey
October 3, 2018 | BY Hong Kong Tatler
Creating Memories at The Krug Room: A Private Dinner with Victoria Tang-Owen and Christopher Owen
October 2, 2018 | BY Hong Kong Tatler
photo_library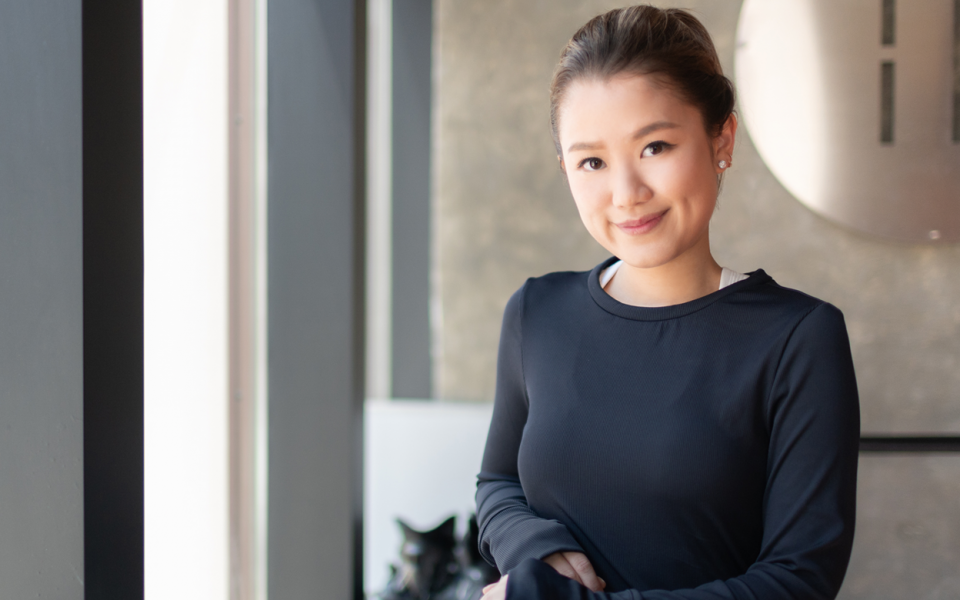 Working Out With Pearl Shek of Apinara Hong Kong
September 28, 2018 | BY Hong Kong Tatler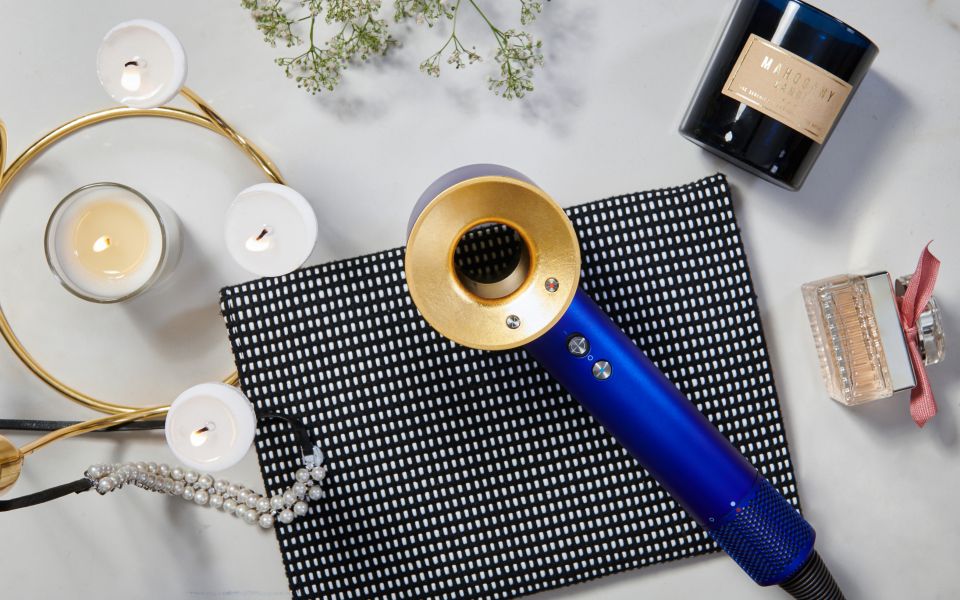 The Dyson Touch: The Gold Standard Of Hair Dryers
September 28, 2018 | BY Benjamin Fitzgerald