How Richard Ekkebus Rewrote The Rules Of Fine Dining For The Relaunch Of Amber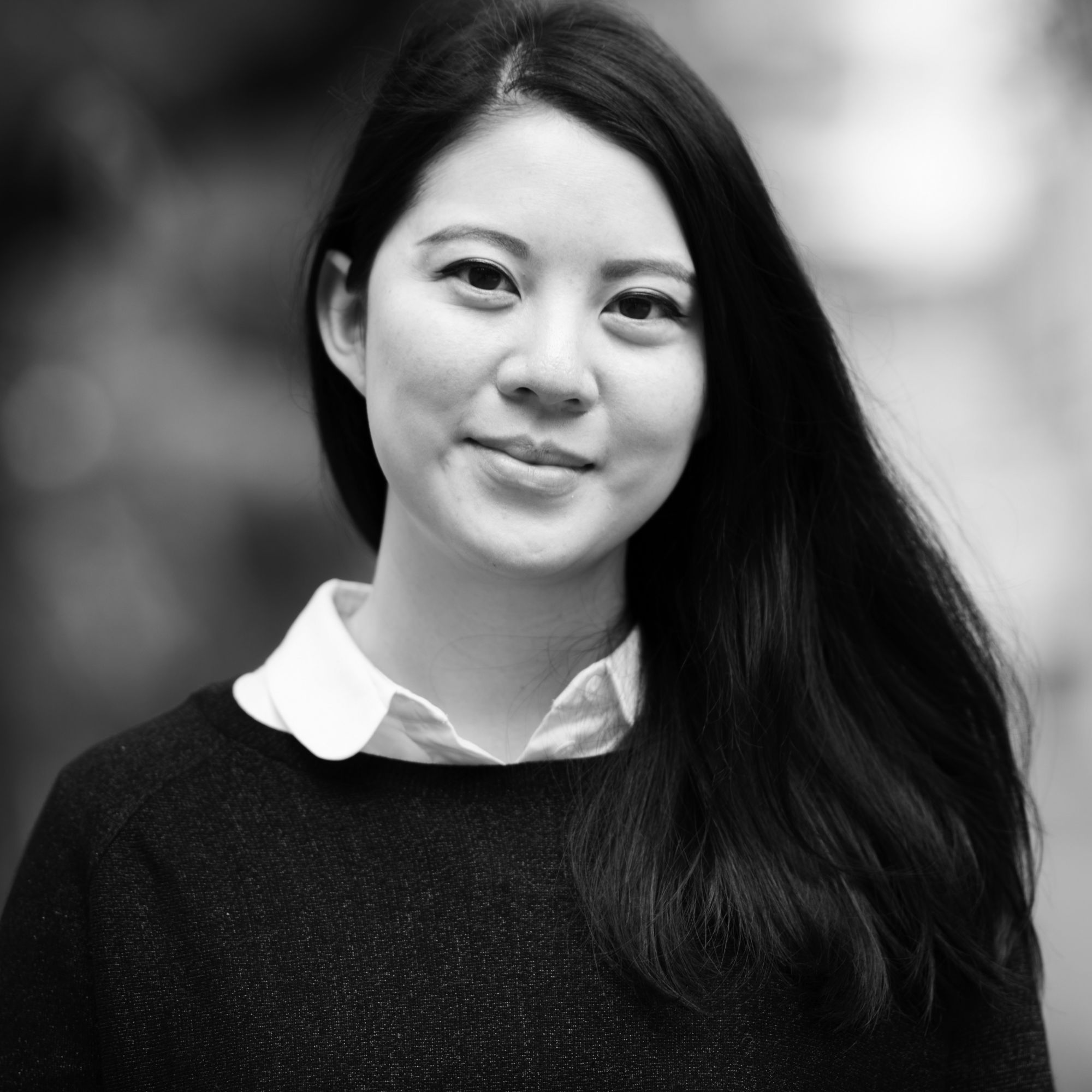 By Charmaine Mok
May 03, 2019
No dairy, no gluten. The culinary director of The Landmark Mandarin Oriental's flagship restaurant is ready to reveal a new era of consumption
If you had been paying attention, you'll realise that Richard Ekkebus has been moving the chess pieces for years. The gradual evolution of Amber's menu, from the rich and unrelenting flavours of yesteryear to a more subtle, almost feminine diversion, has been in the works for a long time, with the Dutch-born maestro behind one of Hong Kong's most iconic restaurants dropping hints many times along the way. Throughout the last six years that I have known the chef, I have conducted scores of interviews. Searching through the archives of our transcribed conversations, dipping into moments of the past, reveals a yearning for paring down and continuously refining—and redefining—what the Amber experience represents.
So when the chef announced that he would be doing away with dairy and gluten completely in the new iteration of his restaurant—the "new dogma", as he refers to it—the change was perhaps less shocking, coming from a man who had made plenty of bold decisions along the way. (One could argue that the sudden change of hair colour, from brown to platinum in late 2018, was more dramatic than the eventual facelift of the 14-year-old restaurant.)
For example: in 2015, Ekkebus "cut the umbilical cord" away from two of his most recognised signature dishes: the raspberry foie gras lollipop (a masterful lesson in contrast and whimsy) and the sea urchin, caviar, lobster jell-o and seaweed cracker starter and sparked off a tongue-in-cheek Occupy Amber movement. Back then, he already spoke of his desire to move more towards vegetables—"not because it's funky and fun," he explained, but "because it makes sense in our contribution to the environment."
A year later, we spoke of his move to a lighter way of dining—he was experimenting with distilled seawater from his hometown in Holland, using to create an airy, yet umami-packed meringue to be served with fresh asparagus. Tea, too, was on the forefront of his mind—sending his team to harvesting trips in China to gain a better understanding of the brew, Ekkebus waxed lyrical about the need to provide more for a growing segment of diners who eschew alcohol. Tea, to him, was the ideal beverage, the calming, refreshing elixir to stand up to his dishes in a way that acidic juices or carbonated drinks could not.
Around the same time, the ground work was already being put in place, forming the blueprints for a new Amber. Partnering with a local agency for an in-depth study, the chef began to explore what "fine dining" meant in a city such as Hong Kong, one in eternal flux. Among the results of the independent research, which did not name Amber or any other restaurant during the process, one stood out: fine dining is (surprisingly) not dead. With that in mind, the revamped hotel restaurant will still very much be a space for indulging—but where the familiar is spun on its head.
The new Amber—or Amber 2.0 as many have taken to code-naming the restaurant's renovation and relaunch—has been painted as one of the most highly anticipated F&B projects in years. With over a decade in the bag of serving his particular brand of modern French cuisine, Ekkebus has long cemented himself as a stalwart on Hong Kong's dining scene—such a position has granted him not only the benefit of retrospection and experience, but a certain type of valour that comes with having battled through the changing tastes and trends of a city.
In the month leading up to the relaunch this month, Ekkebus and his team spent their days and nights in a temporary test kitchen—the Test Kitchen in Sai Ying Pun, to be precise—experimenting and tweaking with the spectrum of ideas, flavours and presentations that had been swimming in their minds long before Amber closed for renovation. On a warm spring afternoon in April, I arrived on the scene to find the quiet determination of a team that was in the final sprint—the days to relaunch edging ever closer, anxious for a new chapter about to begin. The space was whirring with the familiar clang of pots and pans, joined by the mechanical purring of a 3D printer that was patiently bringing to life a cookie mould with the hashtag #AMBERLICIOUS splashed across it.
Sheaths of laminated paper with board marker scrawl depict instructions and questions, sketches and scribbles. Blurry polaroids of plated dishes punctuate the sea of words, more for quick visual reference than serve as a picture-perfect, Instagram-ready capture. A spreadsheet detailing rows and rows of seasonal fruits, vegetables, fish and meat in pleasant colour-coded precision are a testament to the trusted suppliers behind the Amber pantry. Cookbooks, from a Dutch edition of Harold McGee's seminal On Food And Cooking, to Sandor Katz' The Art of Fermentation and Andrea Nguyen's tome, Asian Tofu, hint at the influences that have underscored the development of the new menu.
"I want food that is lighter, with less protein and more herbs and vegetables," explains Ekkebus. As a result, while the menu at Amber will still present itself as a tasting experience, the dishes themselves are defined by a clarity of flavour, and a minimalist approach to construction. It is, he admits, a slightly selfish direction. Now in his early 50's, the chef became acutely aware that the traditional lengthy, butter-drenched tasting menus he so relished in his earlier years was not the way he wanted to eat anymore. The light, delicate cooking he experienced in Japan was a big driver behind the new direction of Amber—ingredients that appeared on the "mood board" of developing dishes included hyuganatsu (the extremely fragrant hybrid citrus primarily grown in Japan's Kyushu region), sake lees, sansho, kabosu and an entire list of wild mountain vegetables, and the first dish we sample is homemade silken tofu with five types of cherry tomatoes from Fukuoka.
Ekkebus carefully watches us sample this first offering under the new era of Amber. "So, what's the verdict on the gweilo making tofu?"
It's tofu, but not as you know it. The texture is a whisper, melting away on the palate, with a pleasant fattiness coming from the addition of extra virgin almond oil—Ekkebus is experimenting more with various oils to return a richness to his dairy-free food—and a prickly tang from lacto-fermented broth and a sprinkling of sakura salt. It is a dish that is still unmistakeably Amber-esque, with a refreshing new edge. "You're tasting what you're eating," the chef explains. "Nothing is masqueraded. It's a very honest style of cooking, very clean, very graceful and very fresh."
You're tasting what you're eating. Nothing is masqueraded. It's a very honest style of cooking, very clean, very graceful and very fresh
Linseed oil is used in a dish of kombu-cured mackerel with a wheatgrass, cucumber and green apple juice for similar palate-coating effect, and the dish itself uses no salt or vinegars—the natural flavours coming from the kelp, the dashi made with the fish heads and tails, and the zest of yuzu. This 'waste nothing' attitude continues to underscore the menu at Amber.
But the most fascinating dish so far is the amadai course, which Ekkebus describes cheekily as his take on dim sum. The tilefish is stuffed with a coarse mixture of prawn and pork fat, simmered with sake and served resting in a velveteen sauce of sake lees, rice and ginger juice emulsified with rice bran oil. With a garnish of finely shredded myoga, daikon and bannon negi finishing the dish, the flavour profiles tug at my memory bank: it was like eating a deconstructed fish congee, in the most elegant way possible.
Perhaps one of the biggest challenges posed by these new rules of cooking is how the pastry kitchen will fare, given the absence of butter and flour. To his credit, pastry chef Michael Pretet hasn't thrown in the towel (at least he will still be able to indulge in classic buttery desserts at Somm, the new neighbouring restaurant within the hotel), instead coming up with sweets that make use of more fresh and cooked fruits, and ingredients such as buckwheat, rice milk and macadamia cream. "We want you to finish on something very light, to go with the story of the menu," he says.
Launching in a time when restaurants are paring back, bringing the focus back to minimalism and exalting the purity of ingredients, the new framework of Amber is sure to capture the attention of diners the world over. The pressure is on, also, to start off on the right foot after four months. But Ekkebus isn't worried at all.
"The dogma was set for us to be challenged, to be more creative in the way we approach food," he asserts, suggesting that the imperative was always present to continue innovating. "We need to be honest: it will always be a time of adjustment. I don't have the golden ticket to all the truths in cooking, but the new direction of Amber is a direction I feel passionate about, and it's where I think food should be going."