Where To Find The Best Bakeries In Hong Kong For Your Bread And Pastry Fix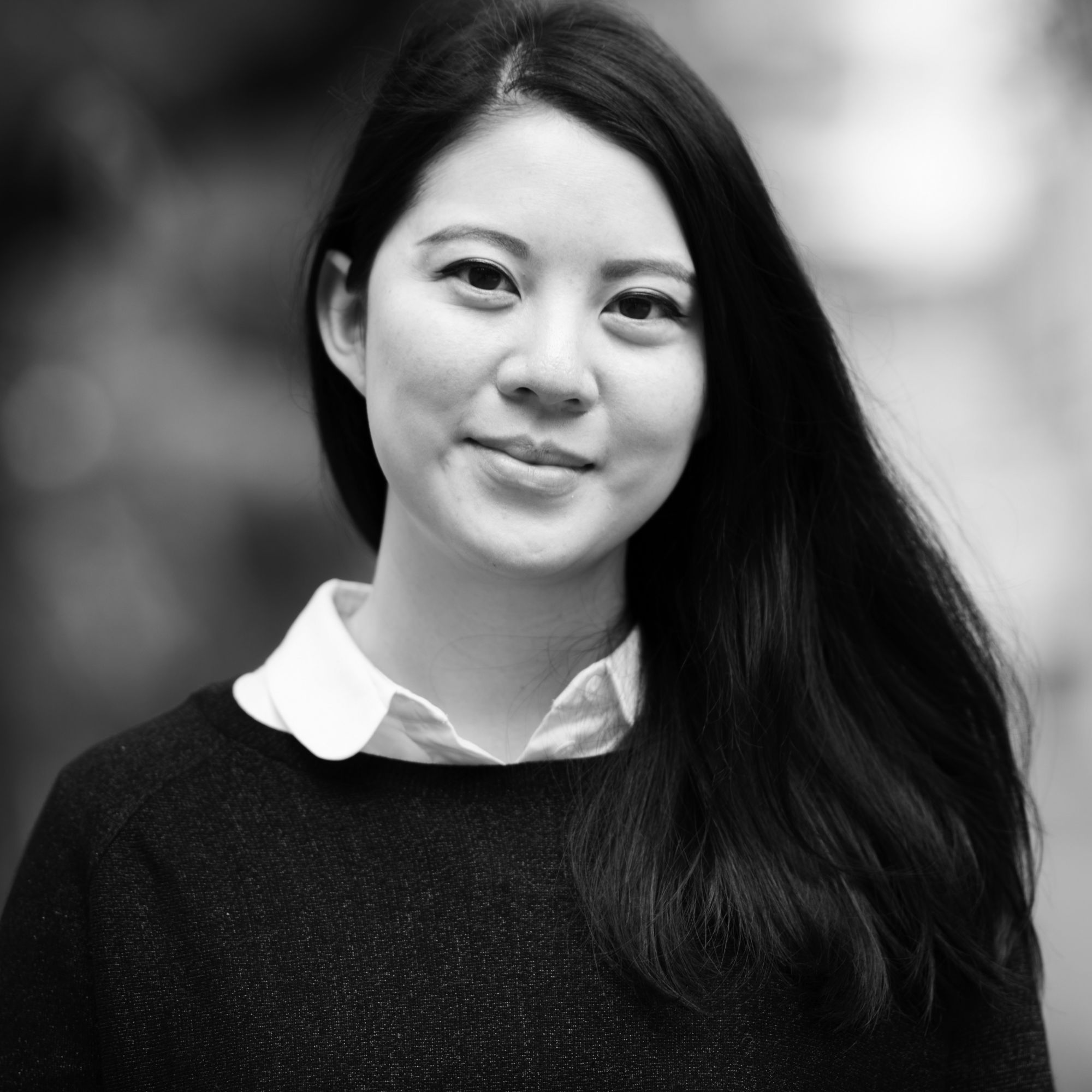 By Charmaine Mok
May 04, 2021
These bakeries are our picks to grab a daily loaf or buttery pastry
Quarantine life and social distancing has given rise to the art of home-baked bread, but for those of us unwilling to nurture a temperamental sourdough starter, wait hours for dough to proof, or simply don't have the luxury of an oven can always rely on the experts for a decent loaf.
In Hong Kong, we're fortunate to see more exceptional Western-style bakeries opening over the last five years, joining the throng of beloved local Chinese-style bakeries that churn out favourites such as egg tarts, pineapple buns and sausage rolls (stay tuned for our picks of the finest in this category!). Below are the places we'll turn to for a proper sourdough loaf, crisp croissant or indulgent tart any day of the week.
1/12 Bakehouse
Gregoire Michaud's Wan Chai bakery has a fiercely loyal following, with many fans (including ourselves) following the chef's journey since his early days as the Four Seasons Hong Kong's pastry chef. At Bakehouse, the range of baked goods runs the gamut from signature items such as the airy croissants and sourdough egg tarts to underrated gems such as the black fig and walnut rye sourdough and milk tea brioche buns. You can also dine in, and enjoy the breads directly with dishes such as shakshuka or as a beef shortrib sandwich.
In November 2020, Michaud opened the second branch of Bakehouse in Soho, a take-away only venue presenting a new array of signature treats—head over there to get the beef rendang pie and hazelnut pain au chocolat.
Bakehouse, 14 Tai Wong Street East, Wan Chai, Hong Kong
Bakehouse Soho, G/F, 5 Staunton Street, Central, Hong Kong


See also: How Hong Kong's Vegetables And Char Siu Inspire Bakehouse's Gregoire Michaud
2/12 Soft Thunder
Newly opened in Kennedy Town, Soft Thunder has a cult following for their golden croissants and "unicorn" puff—a cone-shaped flaky pastry that comes plain or filled with chocolate or hazelnut cream. Other Instagrammable options include their perfectly angled French chocolate cube and large cinnamon rolls—get there early before they sell out.
Soft Thunder, 29-31 North Street, Kennedy Town, Hong Kong
3/12 Levain Bakery
A true local legend, Kwok Cheung Li (known affectionately as KC) set up Levain bakery in 2009, selling European-style artisan bread and pastries. The sourdough uses 100% levain, which is rare in Hong Kong even now, but even more so when they first started—a testament to KC's dedication to the craft. Apart from the signature sourdough, Levain's baguettes and pastries made with French butter are popular items. The brand recently opened a new bakery in Discovery Bay, but you can also find them at Caine Road, PMQ and at the space they share with Coco Espresso in Wan Chai—see all locations here.
4/12 Proof
With an aesthetic that appeals to the Supreme set, Proof is a contemporary bakery situated in a Happy Valley side street that has been loyally providing the neighbourhood with an array of freshly-baked treats since 2016. Everything is made without additives, improvers or stabilisers and at the end of each day, all surplus bread is donated to charity. From Tuesday to Friday, Proof sells everything from sourdough to knackebrod to bagels and cinnamon rolls; on weekends, they add to the list with deliciously indulgent items such as kouign amann, earl grey pain aux raisins, and ham and cheese croissants. They also sell their breads online with delivery.
Proof, GF, 14 Tsun Yuen Street, Happy Valley, Hong Kong; +852 6542 9788
5/12 Plumcot
Set up in 2017, this Tai Hang bakery set up by Camille Moënne-Loccoz and Dominique Yau is a quiet force on the pastry scene. While the shop can only fit a handful of customers at any one time—much of the space is given over to the kitchen, naturally—the selection of breads, pastries and even ice creams is enough to send anyone into decision making paralysis. We recommend the millefeuille (pre-order required), almond croissants, and weekend specials such as chausson aux poires and traditional caneles.
Plumcot, G/F, 10A Sun Chun Street, Tai Hang, Hong Kong; +852 2573 6293
6/12 Miam Bakery
Recently featured in our round-up of where to find the best Basque cheesecakes in Hong Kong, Miam also has a loyal following of carb fiends who swear by their sesame bagels, cinnamon rolls, multigrain sourdough loaves and apple turnovers. They also serve coffee and treats such as fresh, hot quiches with mushrooms, bacon and caramelised onions.
Miam Bakery, 73 Third Street, Sai Ying Pun, Hong Kong; +852 5592 5507
7/12 Big Grains
Established in 2015 by brothers Andrew Li (the boulanger) and Jeffrey Li (the patissier) in Jordan, Big Grains now has presence in three Hong Kong neighbourhoods including Wan Chai and Tsuen Wan. With their tagline being "Baked with science. Perfected by heart", the duo have built up a following for their highly Instagrammable creations, from the matcha croissants filled with matcha cream that come with a pipette of matcha to inject into the middle, to their seaweed and pork floss bun.
8/12 Dang Wen Li
Best known for his social media-friendly creations that taste as good as they look, Dominique Ansel's first Hong Kong location is strong on cute Hong Kong-inspired cakes and made-to-order desserts, but also features a solid range of viennoiserie baked on site. The pain au chocolat and kouign amann are essential purchases, but the mochi peanut chausson is a unique option only available in Hong Kong.
Dang Wen Li, Shop OT G63A, G/F, Ocean Terminal, Harbour City, 3-27 Canton Road, Tsim Sha Tsui, Hong Kong; +852 2613 8618
9/12 Mayse Bakery
Set up by father and daughter duo Alex and Eli Strelits Strele, Mayse follows the principles of Latvian sourdough rye bread making and ferments their dough for up to 40 hours to form a more intense, tangy loaf. They pride themselves on products such as their pure rye sourdough, and also offer creations such as Nordic rye sourdough with seeds, and cornmeal wheat sourdough with sunflower seeds. You can find them at Tai Mei Tuk, where they also serve plant-based pizzas, and they also send their breads to locations such as Live Zero in Sai Ying Pun (pre-orders required; bread is delivered every Friday) and Cheese From Far in Sai Kung.
Mayse Bakery, G/F No, 64 Sam Wo Road, Tai Mei Tuk Tsuen, Hong Kong; +852 9533 0336
10/12 Gontran Cherrier
When French baker Gontran Cherrier launched his first Hong Kong branch at K11 Musea in 2019, the queues were wildly lengthy. The Normandy-born chef was born into a family of bakers, sealing his fate and paving the way for his legacy. To date, Cherrier has a presence in at least eight countries, with more than 50 bakeries to his name. His repertoire includes classic French breads as well as his own take on pastries that have an international twist.
Gontran Cherrier, Shop B205-B207, B2/F, K11 Musea, Victoria Dockside, 18 Salisbury Road, Tsim Sha Tsui, Hong Kong; +852 3468 2430
11/12 Maison Eric Kayser
The art of a fine French baguette is not to be sniffed at. When properly done, a fresh-from-the-oven loaf can entice with its aroma alone, seducing us further with its brittle, crisp crust and fluffy crumb. Eric Kayser opened the first branch of his eponymous bakery in Hong Kong in 2013, and has expanded the empire to 10 stores around the city, from Happy Valley to Quarry Bay. Fun fact: Kayser developed and patented the Fermento Levain, the breakthrough machine that continuously churns and nurtures liquid levain in his bakeries.
12/12 Wakey Wakey Bakery
This Instagram bakery accepts pre-orders via DM, and our recommendation is to turn on notifications lest you miss out on their announcements. Rising to fame thanks to their bagels, the bakery is becoming known for their challah also. The team use Switzerland Flour from the UK, Queen Flour from Japan, Okinawa sugar and Portuguese sea salt in their recipes.
This story was originally published 20 April 2020 and updated on 4 May 2021