The Best Business Lunch Spots In Hong Kong To Kick Off The Year Of The Ox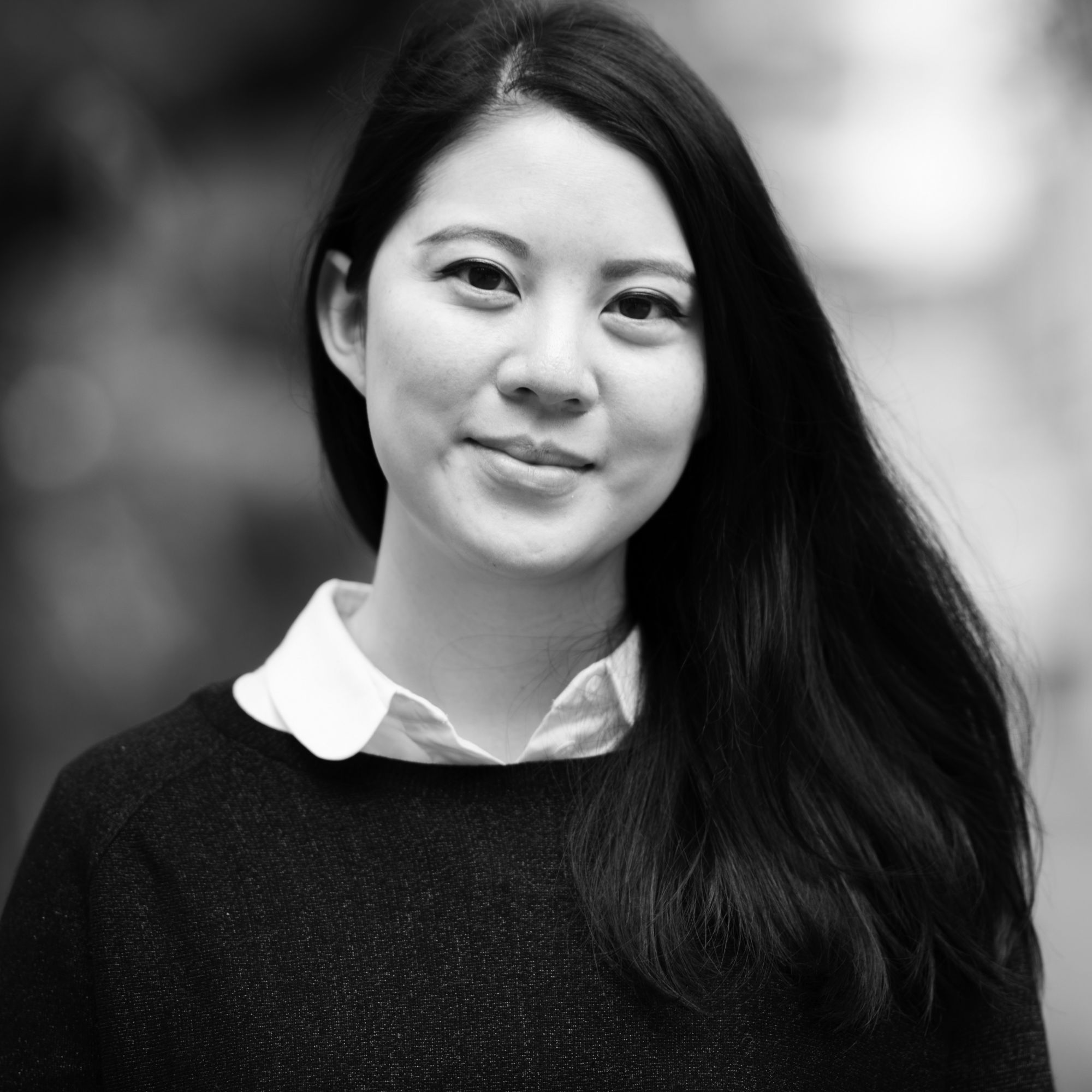 By Charmaine Mok
February 16, 2021
Because poor choices in restaurants is a handicap when it comes to sealing the deal
The modern business lunch is but a delicate pas de deux, where a deft touch when it comes to showing your culinary credentials is as essential to the deal making as the art of the gab. And why should a work meal be a dull procession of forgettable and overly expensive grub at all? After all, good taste in restaurants reflects, in our opinion, the highest level of self-care and assuredness—don't be caught out this Year of the Ox with a gastronomic faux pas and take our advice for the finest tables to ensure smooth runnings.
1/16 Ando
Newly Michelin-minted Ando was one of our top restaurants of 2020, and it's a destination that is designed to impress—key when targeting your professional circle. The menu keeps things fresh and interesting with cross-cultural references to chef Agustin Balbi's South American roots and Japanese training; bring a contact who loves having their horizons broadened.
Restaurant, $$$$, Spanish, Japanese, Central

---
2/16 Arbor
This H Queens destination is all light and air, with a cheerful blush decor that takes the seriousness out of a classic work lunch. Eric Raty's considered Nordic-Japanese cuisine provides delicious talking points between contract clauses while the premium wine list and thoughtful guidance from Sebastian Alleno provides helpful arsenal when it comes to plying your opponent with a glass or two.
3/16 Aria
Italian cuisine is always a good idea, and this centrally located venue offers plenty of surprises in the form of chef Andrea Zamboni's contemporary renditions. While his dishes are lassoed tightly onto the pillar of Italian techniques, he's unafraid to put his spin on traditions; show you're in-the-know by asking about his signature "xiao long bao"-inspired turbot and crayfish ravioli.
4/16 China Tang
Landmark's fine dining Chinese restaurant provides a dramatic backdrop of art and Chinoiserie, when a classic show of taste is in need. Befriend chef Menex Cheung and you might even gain street cred when you knowingly and purposefully order some exquisite off menu dishes; even if not, the procession of intricate Chinese dishes, from dim sum to local baby lobster cooked to your liking, will win them over anyway.
Restaurant, $$$$, Chinese, Central

---
5/16 The Diplomat
The contact you're wooing is a little more low-key and weak for a drink or two? Take them to The Diplomat for a three-martini lunch and get the job done, and you might end up staying for happy hour, too. The mix of the Central bar's Mad Men-esque vibe and truly one of the best burgers in town is an intoxicating one. Need a little more privacy? See if you can pull the ultimate power move and request the hidden back room with its own dedicated bar and exit.
6/16 Lobster Bar
Wonderfully retro yet in no way outdated, Cary Doherty's Lobster Bar has become the new Admiralty destination for the besuited with top palates. Is it the nostalgic, cosseting pull of dishes like prawn cocktail and lobster thermidor that can lull clients into a sense of trust and satisfaction? Whatever it is, business or not, you'll find us here and ordering the off menu "filet o fish" burger and the city's best sticky toffee pudding. And, honestly, the adjoining bar area is a great place to retire to for a classic cocktail and fine-tuning of your terms and conditions.
Bar, International, Admiralty

---
7/16 Louise
Well, the French certainly know how to do lunch, and where better to take it seriously than at this beauty housed in the historic PMQ? Chef Franckelie Laloum's modern French fare offers much to peck over and, should you opt to take lunch on the restaurant's verdant terrace, we have a feeling your client will be thanking you many times over even before the mille-feuille arrives.
8/16 Man Wah
We've missed this old dame while it went under massive renovation throughout the end of 2020—and now that it's back, we can't imagine straying far the next time we need a quietly impressive spot for a business tete-a-tete. Chef Wong Wing-keung's time-honoured cuisine provides a fascinating focus for when office smalltalk runs dry, and the restaurant's multiple scenic corners and comfortable perches simply invites long, languorous lunches.
Restaurant, $$$$, Chinese, Cantonese, Central

---
9/16 Octavium
Sure, Otto e Mezzo is the stalwart but Umberto Bombana's One Chinachem Central restaurant is the more discreet option for power lunchers in the know. Oxblood red leather chairs and crisp white tablecloths will appeal to the go-getter, while the honest and elegant cooking from veteran chef Roland Schuller features seasonal Italian ingredients parlayed into minimalist yet satisfying dishes. The pasta lunch set simultaneously screams approachability and sophistication, a killer combination.
Restaurant, $$$$, Italian, Central

---
10/16 Roganic
Award-winning, sustainability-forward and boasting utterly mesmerising plates of food at shockingly affordable prices, Simon Rogan's Hong Kong restaurant will certainly give your business lunch the best ROI. The quiet Causeway Bay location is also conducive to discussions and more discreet matters, and if you need to be tip-top and lucid, you can stay off the juice by opting for their…juice. The non-alcoholic drink pairings are the most thoughtful in town and complement the seasonal cooking immensely.
Restaurant, $$$$, British, Causeway Bay

---
Book Online
11/16 Rajasthan Rifles
Many a business deal has been struck overlooking the grandiose Victoria Harbour, and so Rajasthan Rifles at The Peak Galleria seems a natural fit for those who might want to combine a brisk walk and a power lunch to follow. It's the ideal place to break bread—or, more precisely, pau—with your client when a more relaxing environment calls.
Restaurant, $$$, Indian, The Peak

---
12/16 Somm
Of course, Amber is a classic business lunch hotspot but if you're looking for something a notch more casual but with equally impressive grub, then its next door neighbour—often described as cooking neo-French food that calls to mind the previous incarnation of Richard Ekkebus' Amber menus—is a solid pick. With a name like Somm, it's clear that a meal here without wine would be grossly amiss. Our tip? This is also a strong location for a power breakfast with your early bird clients.
Restaurant, $$$, European, Central

---
13/16 Ta Vie
Want to make your contact feel like they're dining in one of the best restaurants in Ginza? Take them to Ta Vie, where chef Hideaki Sato's tasting menu will send them into a satisfied stupor. If they're first-timers, be sure to drop a few lines about how Sato's house-made pasta with Aonori seaweed sauce and Hokkaido Bafun uni is the best its ever been.
Restaurant, $$$$, Japanese, Central

---
14/16 Yakinikumafia
Barbecued wagyu beef and ice-cold lemon whisky highballs will relax even the most temperamental of work contacts, and the booth seating at this Sheung Wan temple to meat offers comfort as well as privacy. If you want to focus on conversation, staff can expertly cook your beef in front of you while you attend to more important things.
Restaurant, $$, Japanese, Sheung Wan

---
15/16 Ying Jee Club
Delicate dim sum, nourishing soups and exquisite seafood dishes—chef Siu Hin-chi's lauded Cantonese cuisine is an impressive proposition that will neutralise even the toughest of business foes, and further galvanise existing work relationships. The business lunch spotlights premium ingredients such as fish maw and abalone in dishes including fried rice and thick broth of roast duck and conpoy. The intricate dessert platter, too, offers the sweetest of endings.
Restaurant, $$$$, Cantonese, Central

---
16/16 Zest By Konishi
Its Central location, bright pops of colour and flood of natural light makes this a reassuring and reliable spot for an enjoyable lunch, even before you factor in chef Mitsuru Konishi's contemporary Japanese fare, with its haute cuisine vibes on the 28th floor and more casual offerings on the 28th floor lounge. But don't be mistaken—the latter menus also offer "enhancements" such as Hokkaido sea urchin, Kristal caviar and winter black truffle to be added to dishes such as wild amberjack with mango, red onion and tosazu vinegar, or the signature Ping Yuen chicken with lotus leaf and foie gras rice.
Restaurant, $$$$, French, Japanese, Central

---