The Best Cafes And Coffee Shops In Wan Chai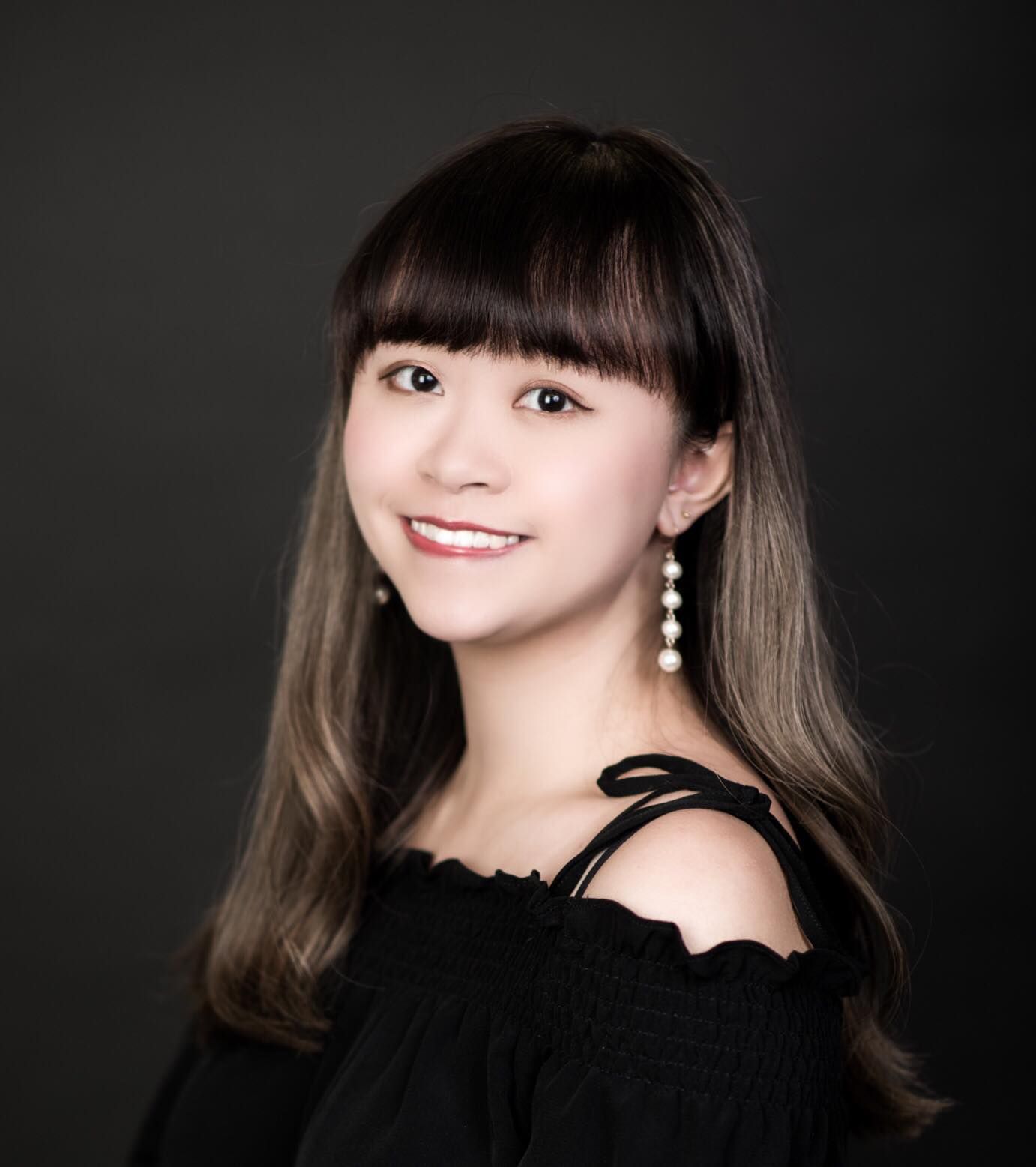 By Helen Yu
April 09, 2021
There's no shortage of cafes and coffee shops serving up delicious drinks and great food in Wan Chai
As one of Asia's most exciting and diverse dining destinations, it comes as no surprise that Hong Kong is a coffee lover's dream. The evolution of the coffee scene in our beloved city in recent years has been rapid and constant, as we've witnessed more and more aspiring roasters and culinary talents reshaping local coffee culture, bringing quality brews and solid food offerings to offer diners a great coffee experience in charming neighbourhoods including Sai Ying Pun, Sham Shui Po, Causeway Bay, and of course, Wan Chai.
For many people, Wan Chai may not be the first place that comes to mind when thinking about the best cups of coffee in town. But the area has a lot more to offer aside from its nightlife offerings, if you're serious about coffee and willing to explore new spots to get your caffeine fix. Scroll down to see our roundup of the best cafes and coffee shops in Wan Chai—go on, your tastebuds will thank us later.
See also: All The New Cafes That Opened In Hong Kong This March
1/11 Elephant Grounds
It's no secret that Elephant Grounds has become a fixture in Hong Kong's cafe scene since opening in 2013. Now home to five branches across the city, this place has a reputation for dishing up well-brewed coffees, hearty all-day food offerings and warm hospitality. From classic black and white coffees to house specials including salted caramel and bulletproof coffee, all the drinks are executed with dedication to satisfy your discerning palate. If you're looking for some desserts to pair your drink with, their blueberry pancake is a must.
Elephant Grounds, G/F, Win Fung Building, 8 Wing Fung Street, Wan Chai, Hong Kong, +852 2778 2700; elephantgrounds.com
2/11 Revol
The second branch of Revol is a cool spot where you can zen out and enjoy great coffees crafted by a team of professional, passionate baristas in style. Featuring chic black interiors that ooze a complex blend of sophistication and comfort, this coffee shop not only delivers beautiful Insta-worthy backdrops, but also quality brews that will make you want to stay for more than one or two rounds of coffee. Highlights on the drink menu include black and white coffees, espresso tonic, dirty and hojicha latte. The food offerings here are all worth digging into, such as the bagels; avocado, egg white and dried mushroom on sourdough; as well as the beetroot pasta salad with smoked salmon tartar.
Revol, Shop 2, G/F, 208 Johnston Road, Wan Chai, Hong Kong; instagram.com/revol_coffee
See also: Here Are The Cafés With The Best Coffee In Hong Kong
3/11 Basao Tea
Tucked amidst various eateries along Moon Street is Basao Tea, a cosy cafe that's perfect for a weekend brunch and catchup. As well as serving up lattes with good flavours, this place boasts a vast and unique selection of teas to choose from—with premium white peony and fruit-infused nitro cold brew being the most substantial.
Their iced chajito specialities are also worth a try if you prefer something sweet and refreshing. Basao Tea also features a simple yet satisfying food menu packed with sandwiches, energy bowls and sweet delights that make what to eat a tough call–but delicious no matter what you choose.
Basao Tea, G/F, 17 Moon Street, Wan Chai, Hong Kong, +852 2952 3313; instagram.com/basaotea
4/11 APT. Coffee
An acronym for "A Personal Tailor", the creative brains behind APT. Coffee strives to provide a cosy space for people to unwind and enjoy a top-notch personalised coffee experience. The baristas here are some of the most professional and friendliest in the city, and will definitely give their advice on what to drink and curate that perfect cup of coffee based on your preferences.
Using Australian-roasted coffee beans by Seven Seeds, guests can choose between nutty and fruity flavours, milk volume and milk foam volume to customise their drinks. Food wise, their toasts are not to be missed, where a great variety of toppings are available for guests to create their own dish.
APT. Coffee, Shop A&B, G/F, 2-12 Moon Street, Wan Chai, Hong Kong, +852 3619 4393; apt-coffee.com
5/11 Bow Coffee
A new entrant to Wan Chai's dining scene, Bow Coffee is an intimate and charming coffee shop where you are immediately transported away from the hustle of the city. Decked out with modern interiors and a lively colour palette of blue and pink, this place not only provides guests with plenty of backdrops that are great for some shots for the 'gram, but also solid drink and food offerings that make for an enjoyable cafe experience.
Aside from a no-fuss selection of black and white coffees, there are also specialty drinks available on the menu, such as "Live & Breathe", which features their house blend espresso, tonic water and grapefruit juice that gives a refreshing aroma to delight your tasted buds; and hand drip coffees that guarantee an exquisite taste. Freshly made sourdough toasts and bagels with scrumptious fillings are also on offer to pair with your drinks.
Bow Coffee, G/F, Queen's Centre, 58-64 Queen's Road East, Wan Chai, Hong Kong; instagram.com/bowcoffee.hk
6/11 Blend & Grind
Frequented by a mixed crowd of beautiful people, hipsters, brunch lovers and working professionals, Blend & Grind has long been a perennial favourite amongst locals to enjoy some great brews and food in a cosy setting. Order from its extensive drink menu featuring a range of great classic coffees, teas, fresh juices and smoothies—and pair your brew with their signature eggs benedict and avocado toast for an indulgent meal.
Tatler tip: Come early and come hungry if you don't want to wait for a table, as it can get quite crowded on both weekdays and weekends with only a few bar stools available at the café.
Blend & Grind, G/F, Shun Ho Building, 1 Sun Street, Wan Chai, Hong Kong, +852 6361 2711; instagram.com/blendgrindhk
7/11 Omotesando Koffee
A Japanese import that deserves a spot on your cafe-hopping checklist, Omotesando Koffee is a popular coffee shop that has been drawing in crowds far and wide for a taste of some exceptional espresso drinks and delectable light bites, including the signature "kashi"—a cube-shaped baked custard; and egg sandwiches featuring silky smooth eggs and mustard mayo. The coffee shop is also big on other classic coffees, such as mocha, cappuccino, matcha latte and shakerato, to name just a few.
Omotesando Koffee, Shop G24-25, Lee Tung Avenue, 200 Queen's Road East, Wan Chai, Hong Kong, +852 2601 3323
Omotesando Koffee, G/F, Mass Mutual Tower, 33 Lockhart Road, Wan Chai, Hong Kong , +852 2690 0023
8/11 Jouer
Cafe-goers and foodies will be surprised by this hidden gem tucked away in an alley in Wan Chai. Featuring tempting food and drink menus, retro décor and relaxing ambience, you can easily spend hours at Jouer sipping delicious coffees, indulging in decadent desserts and filling your feed with beautiful shots of all the action. Their drip coffee and house specials including avocado lemon shake and salted lime ginger soda are must-tries, which are best enjoyed with their signature strawberry lemonade cake and banana toffee cake.
Jouer, G/F, 1 Sau Wa Fong, Wan Chai, Hong Kong, +852 2528 6577; instagram.com/jouerhk
See also: The Best Instagram Bakeries And Cake Shops In Hong Kong
9/11 Joint
The well-loved coffee shop Joint in Kennedy Town has only gotten better and bigger since it relocated to a new site in Wan Chai last year, serving the same delicious and consistently well-executed coffees in an airy, minimalist setting that makes for a delightful java experience. The menu is simple and straightforward, which includes all the classic coffee options ranging from espresso to flat white, Americanos and cold brew with tonic. Don't leave without trying their signature desserts, including the cold brew jelly and caffe latte panna cotta, which are perfect for the warmer weather.
Joint, G/F, 8 Wood Road, Wan Chai, Hong Kong; instagram.com/jointhongkong
10/11 Ninetys
Refuel at this trendy Australian-style coffee shop after a day spent exploring the neighbourhood. Not only does Ninetys specialise in delectable dishes for brunch and dinner, but the team here also does an excellent job at crafting beverages that are sure to please the most discerning diners in town. In addition to a range of regular black and white coffees that comes in nutty and fruity varieties, Ninetys also offers pour-overs, premium teas, mocktails and craft beers to satisfy your drinking needs. In terms of food options, their Piggy Piggy burger and lobster benedict are highly recommended.
Ninetys, Shop 2, G/F, 222 Queen's Road East, Wan Chai, Hong Kong, +852 2369 0118; instagram.com/ninetyscoffee
11/11 Crew
Gather your crew and visit one of the newest additions to the hood's blooming cafe scene this weekend. With a photogenic forest green exterior and retro-inspired décor, Crew Coffee is usually filled with a hipster crowd who want to capture a good shot for the 'gram and enjoy some respite from city life. This grab-and-go spot offers everything from black and white coffees, to house specials including hand-dripped coffees, lattes and cold brew teas. Whatever you fancy, make sure to order the absolutely delicious dessert—mochi—which is supplied by local mochi maker, justformochi. There's also a small outdoor seating area which is perfect for reading and people-watching.
Crew, Shop 9A, G/F, On Hing Mansion, 156-164 Queen's Road East, Wan Chai, Hong Kong; instagram.com/crewcoffee.hk
See also: 7 Best Places To Buy Mochi In Hong Kong