The Best Cafes And Coffee Shops In Sheung Wan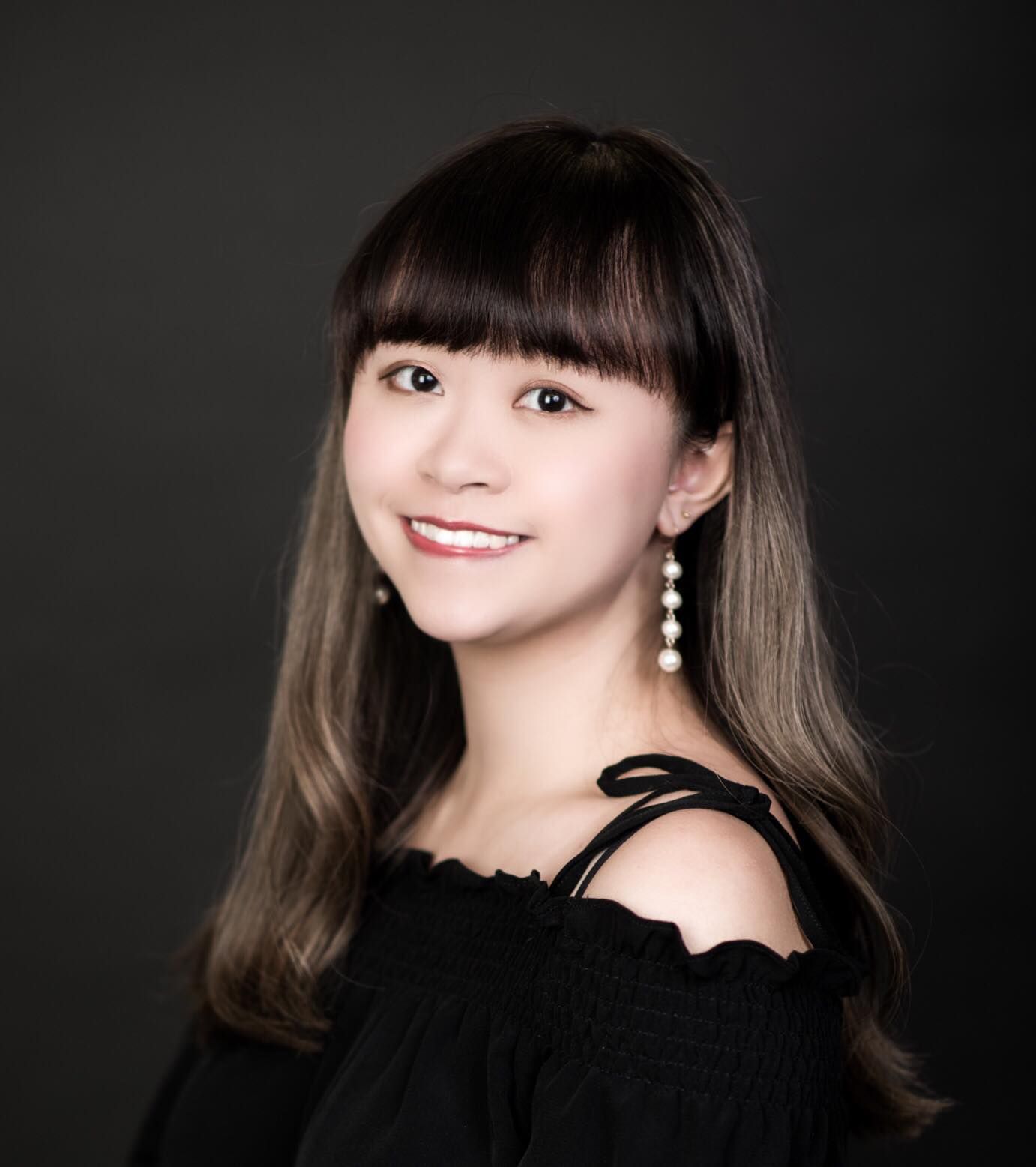 By Helen Yu
June 18, 2021
Offering quality brews, delicious food and stylish settings, these are the best cafes and coffee shops to visit in Sheung Wan
Whether you're in need of an escape from the daily grind of emails and meetings at work, or simply looking for a place to while away your weekend with friends, a good cafe provides the perfect sanctuary whenever you need a change of scenery and a caffeine boost.
In Hong Kong, we're lucky to have a plethora of great cafes that serves up excellent food and some of the finest cups of coffees and in Asia, if not the world. From Causeway Bay to Sai Ying Pun and Sham Shui Po, there's no shortage of charming, independent-owned establishments dotted around the city—but if you're an avid cafe hopper looking for a truly delightful dining experience, Sheung Wan ticks all the boxes. No matter if you want a cup of superior blend, casual meal or an Instagrammable background for your feed, this island-side neighbourhood will have you covered.
Read on to discover our top picks for the best cafes and coffee shops in Sheung Wan.
1/16 Halfway Coffee
A steady fixture on Sheung Wan's cafe scene, this small joint is hidden among a string of antique shops along Upper Lascar Row is a lovely spot for an afternoon break or casual catch-up with friends. Halfway Coffee is most famous for its coffee served in vintage Chinese porcelain cups, but it doesn't skimp on food offering, too. Get the house specials, such as rose latte and longan honey latte, and pair your drink with some seriously tasty salads, pasta dishes and desserts. If you couldn't land a seat during peak hours, the cafe also has another branch on Tung Street, which is only a few minutes away.
Halfway Coffee, G/F, Tai Shing Building, 12 Tung Street, Sheung Wan, Hong Kong, +852 2606 1160; instagram.com/halfwaycoffee
Halfway Coffee, G/F, Wah Koon Building, 26 Upper Lascar Row, Sheung Wan, Hong Kong, +852 2606 1160; instagram.com/halfwaycoffee
See also: Neighbourhood Guide: Where To Eat, Drink And Shop In Sheung Wan
2/16 Detour
The second branch of the well-loved cafe Detour in Sheung Wan may be small, but the team here is big on serving some of the best coffee in not only the hood, but also across the city. Aside from a selection of well-brewed classic coffees, such as flat white and cappuccino, the bistro also offers delicious toasted sandwiches and baked goods that make for a great cafe experience. Another reason to visit Detour? Its cosy ambience, amicable service and Instagrammable décor make this a worthy trip.
Detour, G/F, 379 Queen's Road Central, Sheung Wan, Hong Kong; instagram.com/detour.coffee.wine
3/16 SP_CE Café & Lounge
Tucked away in a quiet corner of Sheung Wan, SP_CE is a cool little hangout spot that has a reputation for dishing up exceptional coffee and excellent fresh food in a cosy setting. Highlights of the drink menu include ginger sparkling Americano, green tea latte and honey latte. Don't miss their signature bagel with black truffle scrambled egg, smoked salmon spaghetti with spinach, as well as the Italian meatball tomato panini. Devilishly good.
SP_CE Café & Lounge, G/F, 20 Po Hing Fong, Sheung Wan, Hong Kong, +852 2807 0978
4/16 Café Life Patisserie & Cafe
Catering for both breakfast and lunch, Café Life's menu includes scrumptious, Insta-worthy treats that go above and beyond your average cafe experience. From its vast selection of coffees and teas, to hearty mains and limited-edition desserts featuring seasonal fruits, everything here is always freshly prepared with dedication. The A-class latte art designs are also another reason why the cafe has been consistently drawing in big crowds.
Tuck into their signature savoury dishes such as smoked salmon eggs benedict and smoked ham croissant sando, before enjoying the dainty desserts including fruit tarts and roll cakes. Must-orders of the latest menu include lychee tart and lychee mille-feuille.
Café Life Patisserie & Café, Shop B&C, G/F, Tower II Tern Centre, 251 Queen's Road Central, Sheung Wan, Hong Kong, +852 2810 6755; instagram.com/cafelife_hk
See also: The Best Instagram Bakeries And Cake Shops In Hong Kong
5/16 Fifteen
Fifteen is trendy, cosy and downright Instagrammable in every sense of the word. Decked out in vintage décor—we're talking about wooden furnishings, a unique collection of antique paintings and lots of lush greenery—this four-storey cafe is brimming with plenty of gorgeous backdrops for a perfect #cafehopper shot.
Part shop and part restaurant, Fifteen stocks its shelves on the second floor with Japanese vintage clothing and goods, accompanied by an extensive menu featuring a mix of coffees, cocktails, bento boxes and light bites. We highly recommend house special coffees, including dirty and black sugar rose latte; food wise, try the Japanese deep-fried chicken nanban bento, and the smoked salmon with avocado salad.
Fifteen, G/F, 15 Aberdeen Street, Central, Hong Kong, +852 6607 3493; instagram.com/aberdeen_15
6/16 Coffee & Laundry
Winning the crown of the hood's most photogenic cafe is none other than this unique laundry-slash-coffee shop concept on Queen Street. Yes, you read that right—this takeaway coffee bar also doubles as a 24-hour self-service laundry, where guests are welcome to snap some lovely shots for the 'gram against the washing machines while waiting for their drinks to be brewed.
Their cold brews are stellar, particularly Americano, mocha and Okinawa brown sugar white coffee. If you want a refreshing alternative to coffee, the cafe also offers teas and special drinks such as sea salt chocolate and honey lemonade.
Coffee & Laundry, Shop F, G/F, 1 Queen Street, Sheung Wan, Hong Kong; instagram.com/coffeeand.hk
7/16 Found
If you're after a truly relaxing cafe experience, head to Found and give their CBD (cannabidiol)-infused drinks a try. Known as Hong Kong's very first CBD cafe and boutique that aims to educate locals on the calming benefits of the powerful ingredient, Found has built a reputation for offering a diverse range of CBD-infused beverages.
The menu is simple and straightforward, which includes all the coffee staples ranging from espresso to flat white, dirty, latte and mocha. If coffee isn't your thing, you can opt for their signature dark oolong cold brew tea. All drinks are infused with 30mg of life CBD's oil, where guests can also choose to upgrade to 60mg or enjoy the drinks without CBD. At the store, you'll also find CBD-infused kombucha, ice pops, cakes, cookies as well as a range of CBD products curated by the most trusted brands in the field for sale.
Found, Unit A, G/F, Tai On Terrace, Sheung Wan, Hong Kong, +852 5288 2281, instagram.com/found_in_hk
See also: Hong Kong's First Dedicated CBD Cafe and Boutique Opens in Sheung Wan
8/16 Kaffeine
With its pretty wooden façade and tempting aromas of coffee and food emanates from the kitchen, it's hard to miss this neighbourhood favourite at Jervois Street. The beverages at Kaffeine are solid, where boasts a great variety of coffees, teas and fresh fruit smoothies to satisfy your drinking needs.
Whatever you fancy, whether it's a cup of classic cappuccino or a refreshing glass of strawberry lemonade, all drinks would work as a perfect accompaniment to their mouthwatering lineup of breakfast and brunch dishes. Items not to be missed include mini bruschetta with Parma ham, fig and mascarpone cheese; and fish burger with spicy fries.
Kaffeine is also collaborating with local Instagram bakery, Grandma Scones, to offer diners a selection of freshly baked scones in a multitude of flavours.
Kaffeine, G/F, 108 Jervois Street, Sheung Wan, Hong Kong, +852 2639 5100; instagram.com/kaf
9/16 Barista Jam
Barista Jam has everything you look for in an outstanding java house: skilful baristas, killer coffee blends and delicious light bites that guarantees a delightful cafe experience. This stylish looking cafe—which has long been a mainstay on Sheung Wan's cafe scene—serves great coffees alongside a simple yet satisfying food menu.
There's also an impressive collection of coffee-brewing tools on display at the cafe, which features Japanese siphons, hand grinders, Moka pots, and many more. Pair your favourite brew with the signature avocado chicken sandwich and smoked salmon linguine for a truly indulgent meal.
Barista Jam, Shop 1, G/F, 97 Jervois Street, Sheung Wan, Hong Kong, +852 2854 2211; instagram.com/baristajam.hk
10/16 Elephant Grounds
A top laidback dining spot whether it's for weekend brunches with friends or date nights, Elephant Grounds has been serving well-brewed coffees and exceptional western cuisine since opening in 2013. Of the brand's five esteemed branches in the city, the Sheung Wan flagship location is perhaps the most welcome one, which offers 7,000 square feet of dining space for guests to indulge in delicious drinks and hearty meals in a cosy setting.
This branch also features an in-house bakery, roastery room and even pet-friendly outdoor seating, meaning you can enjoy some sun and quality time with your furry friend.
Elephant Grounds, G/F, Hollywood Plaza, 233 Hollywood Road, Sheung Wan, Hong Kong, +852 3580 0554; elephantgrounds.com
11/16 Meanwhile Coffee
Using premium Taiwanese-roasted coffee beans, Meanwhile Coffee offers house blends between nutty and fruity flavours that guarantee superior taste for your discerning palate. This place also boasts a refreshing range of infusion teas that are perfect for the warm weather.
Besides the beverages, there is also a robust food menu worth digging into—with egg benedict with sourdough, pasta with pesto chicken and quinoa salad with smoked salmon being the most substantial. Desserts such as signature French toast with ice cream and homemade tiramisu are also worth waiting for.
Meanwhile Coffee, Shop F2, LG/F, 33 Hillier Street, Sheung Wan, Hong Kong, +852 5325 0058; instagram.com/meanwhilecoffee
See also: Here Are The Cafés With The Best Coffee In Hong Kong
12/16 Squarestreet Kaffe
What makes this Swedish cafe stands out from the pack is not only its minimalist Scandinavian-inspired interiors and relaxing ambience, but also its unpretentious menu that includes well-executed brews and fresh pastries. Here, a team of passionate baristas combine fresh beans roasted from Sweden with meticulous brewing techniques to craft their beverages, so expect to taste amazingly smooth, rich coffees. As for the food, the cinnamon bun and waffles are unbeatable.
The cafe also features a unique range of Hong Kong-themed lifestyle goods, so you can enjoy some shopping while enjoying your drinks.
Squarestreet Kaffe, G/F, 15 Square Street, Sheung Wan, Hong Kong, +852 2362 1086
13/16 Lof10
Tucked away from the bustling crowds in Sheung Wan, Lof10 is another hidden gem that deserves a spot on your cafe-hopping checklist. Frequented by a mixed crowd of hipsters, brunch lovers and pet owners who love to spend a relaxing afternoon with their furry friends, Lof10 is an ideal pit-stop for a comforting cup of coffee and casual brunches. Beyond your typical assortment of coffees and lattes, they also do specialty soda and offer craft beer and wine. A couple of excellent food options are also available—their black truffle oil grilled cheese sandwich and baked penne with bacon in tomato sauce are must-tries.
Lof10, Flat B, 1 U Lam Terrace, Sheung Wan, Hong Kong, +852 2540 2210; instagram.com/lof10hk
14/16 Gwee Coffee & More
The Instagrammable drinks offered at Gwee Coffee & More are enough to draw in curious passersby, and once you've tried their coffees and baked goods, you'll know exactly why it has garnered a loyal following since it entered Sheung Wan's cafe scene. Their seasonal drinks, which topped with cute meringue art, are crafted to impress and delight your tastebuds as much as your eyes.
In terms of food offerings, they're always changing, but top-notch options that keep coming back include the homemade bagels and cheesecakes.
Gwee Coffee & More, 1 Tai Ping Shan Road, Sheung Wan, Hong Kong, +852 6612 1852; instagram.com/gwee852
15/16 Mixo
Just when you thought the caffeine scene couldn't get more packed in Sheung Wan, Mixo comes in, bring something fresh to the hood with a stylish, two-storey venue that gives guests plenty of room to linger in and enjoy its worthy food and drink offerings. The cafe is currently soft open to the public, presenting high-quality brews featuring beans from local roaster Roastwork, as well as a selection of pastries and desserts that makes for a lovely pairing for the drinks. The service here is fantastic as well, with a team that's helpful and friendly.
Follow Mixo on Instagram and stay tuned for updates on their growing menu.
Mixo, G/F, 26 Tai Ping Shan Streert, Sheung Wan, Hong Kong; instagram.com/mixo_taipingshan
16/16 Espresso Remedy
One of the newest additions to the hood's ever-growing cafe scene, Espresso Remedy, which only just opened on Tai Ping Shan Street in April, has quickly become a favourite among locals for a grab-and-go caffeine fix thanks to its great brews and friendly vibes. In addition to classic black and white coffees, the shop also features an array of teas—such as lychee rose tea, peach oolong cold brew, as well as house special lattes. They're loved for their light bites, too, including lobster rolls, scones and crispy wings.
Espresso Remedy, G/F, 22-24A Tai Ping Shan Street, Sheung Wan, Hong Kong; instagram.com/espressoremedy
See also: All The New Cafes And Brunch Spots To Visit This June 2021