The Best Cantonese Desserts To Try In Hong Kong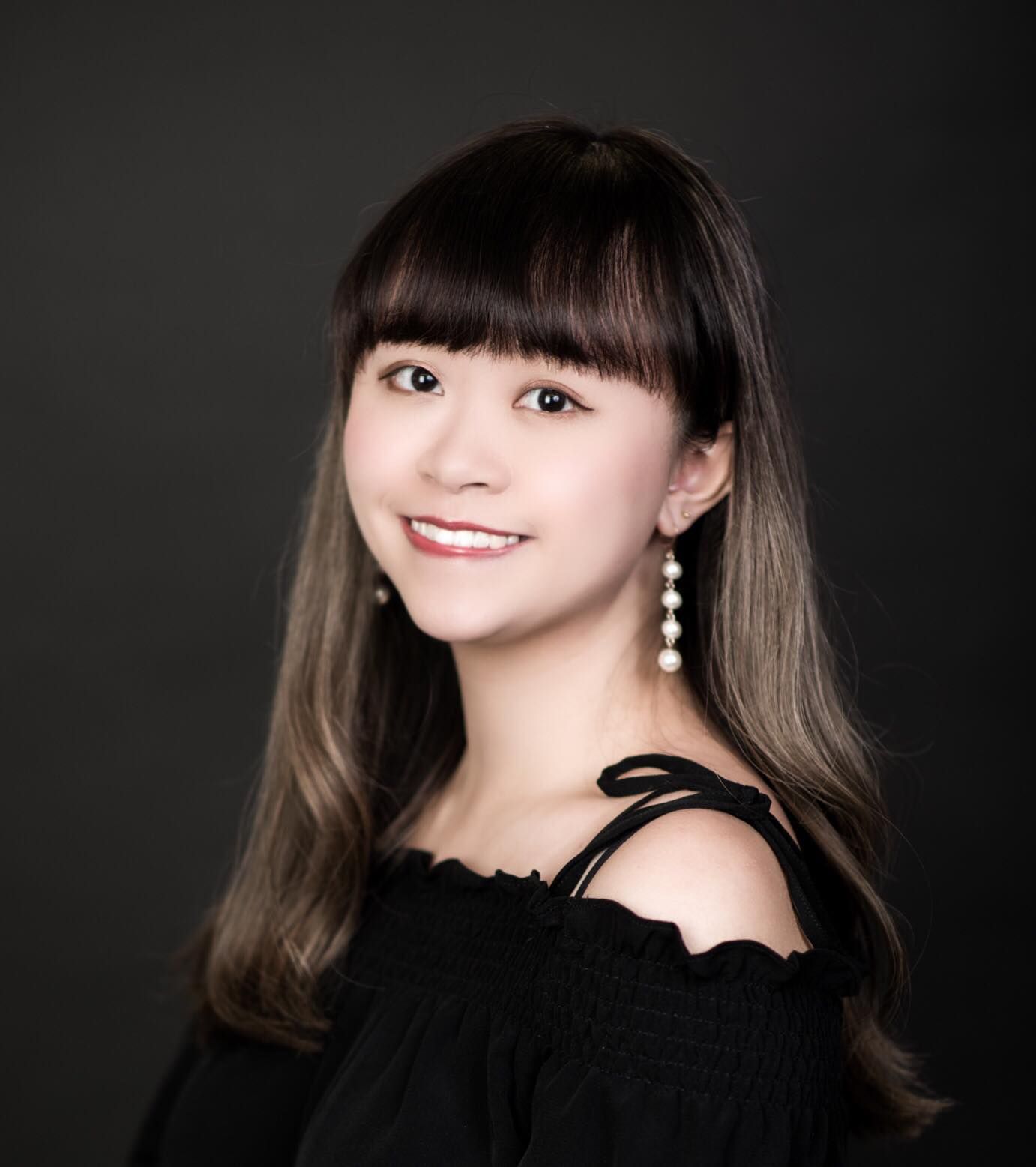 By Helen Yu
June 28, 2021
Forget ice cream and tiramisu, rekindle your love for local food at these popular spots for Cantonese desserts in Hong Kong
Much like the city's cha chaan tengs and traditional bakeries, local dessert shops are an essential part of Hong Kong's culinary heritage. For those born and raised here, feasting on local desserts (aka tong sui in Cantonese) is a must-have food ritual enjoyed with friends and family after dinner; while for foreigners, those delicious desserts, which combine the flavours and techniques of Chinese and Western cuisine, are a delightful way to experience Hong Kong's unique "East-meets-West" identity.
From famous neighbourhood spots to Michelin-starred establishments, we've rounded up the best places for Cantonese desserts to sate your sweet tooth below. Offering refreshing mango pomelo sago, classic sesame soup, tofu pudding, glutinous rice balls (or tong yuen) and more, these Hong Kong dessert spots are sure to please every palate.
1/13 Ming Kee (明記咖啡糖水小食)
A favourite stomping ground for neighbourhood locals, the eatery has a solid reputation for offering Cantonese desserts since its opening ten years ago. It can be dizzying for first-timers deciding what to try from their extensive menu, but we can't recommend the decadent mango sago with glutinous rice balls and mango ice cream; and shaved ice with fresh fruits enough.
If you've got a penchant for traditional desserts, their nourishing papaya and snow fungus sweet soup, black sesame sweet soup and mini glutinous rice balls with ginger soup are must-tries.
Ming Kee Dessert, 114 Sai Wan Ho Street, Sai Wan Ho, Hong Kong, +852 2560 1150
2/13 Lung King Heen
The three Michelin-starred fine dining establishment Lung King Heen is most famous for its consistently well-executed Chinese dishes, but their dessert offerings deserve a mention, too. Their mango pomelo sago is huge, which features premium ingredients including succulent mangoes, fresh pomelo and chewy sago, accompanied by a thin layer of mango pudding that makes for an indulgent treat.
Also worth trying are the the crispy sesame dumplings with hazelnut and cream custard; double-boiled egg white milk custard with bird's nest; as well as red bean soup with lotus seeds and aloe vera.
Lung King Heen, 4/F, Four Seasons Hotel Hong Kong, 8 Finance Street, Central, Hong Kong, +852 3196 8880
See also: The Best Hong Kong Afternoon Teas To Try This Summer 2021
3/13 Tsui Yuen Dessert
Boasting five branches in Hong Kong, Tsui Yuen Dessert is one of the city's most renowned old-school dessert shops. Traditional sweet treats take centre stage here, with their steamed milk custard pudding and glutinous balls with black sesame paste being all-time favourites. If you're looking for something healthy and nourishing, order the sang ji sheng sweet soup and sweet potato soup—we promise you won't regret it.
Tsui Yuen Dessert, G/F, North Point Road, North Point, Hong Kong, +852 3104 1528
Tsui Yuen Dessert, G/F, Pao Woo Mansion, 177-179 Wan Chai Road, Wan Chai, Hong Kong, +852 2893 3518
Tsui Yuen Dessert, 106A Mong Long Street, Shau Kei Wan, Hong Kong, +852 2886 0673
Tsui Yuen Dessert, G/F, 83A Percival Street, Causeway Bay, Hong Kong
Tsui Yuen Dessert, G/F, 5 Shu Kuk Street, North Point, Hong Kong, +852 3120 4828
4/13 Auntie Sweet
For a fresh twist on classic Hong Kong desserts, head to Auntie Sweet in Tin Hau. The chefs here have a knack for combining traditional recipes with modern cooking techniques, where diners will be spoiled for choice here with a menu featuring plenty of innovative treats.
Whether you go for the signature fruity creations such as durian with sago, black glutinous rice with mango and longan ice with grass jelly, or house specials including Hong Kong-style shaved ice with condensed milk and peanut butter, and bird's nest with mango, you can expect nothing less than freshness and deliciousness at this homey bistro.
Auntie Sweet, G/F, 11 Yiu Wa Street, Causeway Bay, Hong Kong
Auntie Sweet, G/F, 13 Tsing Fung Street, Tin Hau, Hong Kong, +852 2508 6962
5/13 Tei Mou Koon Dessert 
Many people only visit Kowloon City to get their Thai food fix, but only a few know that the neighbourhood is also home to a prestigious restaurant that has been serving up a wide range of desserts in classic Cantonese style since the 1990s. What makes Tei Mou Koon Dessert stand out from the crowd is not only its top-notch dessert offerings, but also its steadfast dedication to delivering homemade creations with respect to traditional recipes.
Their sweet soups are solid, including the signature creamy, smooth walnut soup and sesame soup, but it's the house special black sesame glutinous rice balls in ginger and osmanthus soup that steals the show, which guarantees a chewy texture and rich aroma.
Tei Mou Koon Dessert, G/F, 47 Fuk Lo Tsun Road, Kowloon City, Hong Kong, +852 2382 5004
Tei Mou Koon Dessert, Shop 036, 1/F, Tseung Kwan O Plaza, 1 Tong Tak Street, Tseung Kwan O, Hong Kong, +852 2310 9007
Tei Mou Koon Dessert, Shop G43, G/F, Trend Plaza North Wing, 2 Tuen Lung Street, Tuen Mun, Hong Kong, +852 9849 9875
See also: The Best Thai Restaurants In Hong Kong
6/13 Yan Wo Dou Bun Chong
If you ask any local foodie where the best tofu puddings in town are, chances are they'll point you in the direction of Yan Wo Dou Bun Chong—a quaint culinary institution where boasts over 60 years of expertise in crafting all sorts of premium soy products. As well as signature silky smooth pudding, their soybean-focused menu also offers delectable soymilk and savoury treats including pan-fried tofu with fish paste and marinated tofu.
Yan Wo Dou Bun Chong, 15 Canal Road West, Wan Chai, Hong Kong, +852 5429 6774
Yan Wo Dou Bun Chong, Shop E, 3 Nelson Street, Mong Kok, Hong Kong, +852 2394 7778
Yan Wo Dou Bun Chong, 28 Mong Kok Road, Mong Kok, Hong Kong, +852 2395 9867
Yan Wo Dou Bun Chong, 55 Jardine's Bazaar, Causeway Bay, Hong Kong, +852 2808 4738
7/13 Sweet Dreamer Dessert
Frequented by hipsters and food lovers alike, this trendy spot offers a menu of delightfully delicious and creative sweet treats inspired by flavours across Asian regions. One of their most sought-after treats, the brown sugar grass jelly is a must for first-timers, which features a generous amount of purple yam balls and taro balls, and arrives in unique Cantonese sweet soup instead of the usual Taiwanese shaved ice base. Their Ovaltine molten lava cake with yoghurt ice cream, and condensed milk and peanut butter toast with ice cream are also worth digging into.
Sweet Dreamer Dessert, Shop G703, G/F, Phase 2, Square Mile, 18 Ka Shin Street, Tai Kok Tsui, Hong Kong, +852 6829 1597
Sweet Dreamer Dessert, G/F, 5 Smithfield, Kennedy Town, Western District, Hong Kong, +852 5916 0698
8/13 Kai Kai (佳佳甜品)
Established for more than 40 years, Kai Kai is a trusted stalwart for authentic, scrumptious local desserts. This long-standing Michelin Bib Gourmand restaurant takes pride in its consistently well-made and reasonably priced sweet treats, and among the diverse offerings on their menu, the Ningbo glutinous rice balls in ginger soup is undoubtedly the star of the show. Packed with homemade sesame fillings, these tong yuen offer a soft, chewy texture with a right amount of sweetness that makes for a decadent treat you won't soon forget. If you're up for more, their tofu skin sweet soup with ginkgo nuts and job's tears, as well as sweet potato soup are not to be missed.
Kai Kai, G/F, 29 Ning Po Street, Jordan, Hong Kong, +852 2384 3862
9/13 Fook Yuen
Fook Yuen focuses on one thing and make it the best: tong yuen. Handcrafted from scratch using only the finest ingredients, their glutinous rice balls are packed with luscious filling to offer exceptionally rich flavours that will have you coming back for more. Apart from crowd favourites such as the classic Yuen Yeung tong yuen in ginger soup and glutinous rice balls in fermented rice wine, their black sesame tong yuen is also a must-try. There's a selection of sago sweet soups and tofu puddings on offer if you're looking for something cold and refreshing for the warm weather.
Fook Yuen, Shop I-1, G/F, Lei Do Building, 7 Fuk Yuen Street, North Point, Hong Kong, +852 3106 0129
10/13 Yuen Kee Dessert
Another traditional dessert shop that deserves a spot on your food radar, Yuen Kee Dessert is a well-known name among locals not in only the neighbourhood but also across the city. The old-fashioned booth-style tables and chairs, glass-covered tables with menus visible underneath, as well as wall-mounted fans lend the eatery a nostalgic vibe, which offers guests a unique, cosy ambience on top of quality food. Choose from their most popular creations such as the sang ji sheng (lotus seed and egg) sweet soup, walnut sweet soup and Chinese egg cake.
Yuen Kee Dessert, G/F, 32 Centre Street, Sai Ying Pun, Western District, Hong Kong, +852 2548 8687
11/13 Yee Shun Dairy Company
Established for more than 150 years, you can trust that this family-run knows a thing or two about creating authentic Hong Kong eats. Breakfast here is always a hit, whether it's the egg sandwiches and classic macaroni in soup, but really it's their steamed egg pudding that steals the show. The recipe is kept as a secret, but we are told that those puddings are prepared with milk sugar only, without egg white (which is the usual ingredient used in most restaurants) to ensure a smoother texture and richer aroma.
Diners can have the puddings served hot or cold. And if you're looking for other local specialty desserts, Yee Shun's menu also includes a variety of classic sweet beverages, including iced coconut milk with red beans, pineapple ice, grass jelly ice, to name just a few.
Yee Shun Dairy Company, G/F, 506 Lockhart Road, Causeway Bay, Hong Kong, +852 2591 1837
See also: Hong Kong-Style Breakfast: Where To Find The Best Egg Sandwiches in Hong Kong

12/13 Ching Ching
Nestled amidst the hustle and bustle of Tin Hau, Ching Ching is a lovely spot for an afternoon break or post-meal dessert with friends. It has made a name for itself with attentive service and excellent modern and traditional desserts, which are always made with fresh ingredients and prepared with dedication. Try the famous black glutinous rice with mango and tofu pudding, dry glutinous rice balls with peanut and sesame and almond soup with egg whites—their signature creations will never let you down.
Ching Ching, 81A Electric Road, Tin Hau, Hong Kong, +852 2578 6162
13/13 Total Dessert
Total Dessert Shop has long been a favourite among locals for their sweet fix thanks to its diverse dessert offerings and friendly vibes. In addition to traditional heartwarming Cantonese creations including almond tea with egg white, red bean soup with tangerine peel and papaya with snow fungus sweet soup, this place is also known for its modern approach to mixing rich flavours of Hong Kong and Taiwan, where guests can sample quality desserts featuring ingredients such as chewy taro balls, black sugar pearls, red beans, sagos, purple rice... and many more.
Total Dessert, Shop E, G/F, Wing Fung Building, 40-48 Yau San Street, Yuen Long, Hong Kong
Total Dessert, Shop 9, G/F, Hong Lok Square, 8 Hong Lok Road, Yuen Long, Hong Kong
Total Dessert, Shop 12, G/F, Common Bond Building, 7 Tsing Chui Path, Tseng Choi Street, Tuen Mun, Hong Kong
Total Dessert, Shop E, G/F, 1 Water Street, Sai Wan, Western District, Hong Kong