13 Best Places For Cinnamon Buns In Hong Kong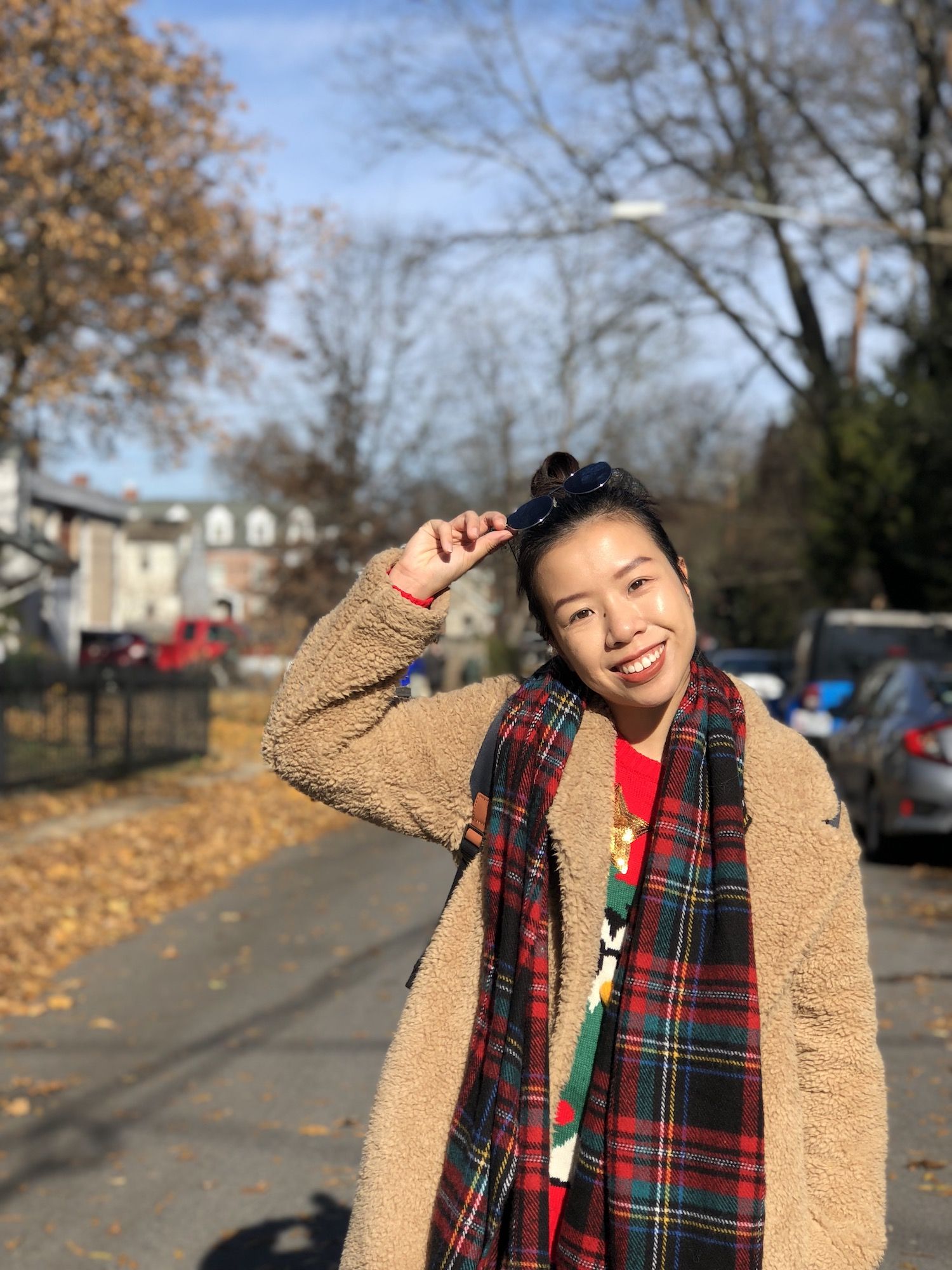 By Doris Lam
July 20, 2021
Cinnamon sugar swirls, cream cheese frosting and buttery soft dough makes one finger-licking cinnamon bun—here's where to find the best ones in Hong Kong
Hong Kong is home to a lot of dessert spots: from shaved ice, cookie pop-up shops, to Instagram bakeries and cake shops. Quality cinnamon rolls, however, are a bit trickier to find.
Whether you're looking for a classic all-American cinnamon bun with a coat of cream cheese on top, or if you're curious to give the Swedish cinnamon roll a try, we list out the best places to find cinnamon buns in Hong Kong.
See also: 8 Best Places For Doughnuts In Hong Kong
1/13 Baked
Hong Kong's go-to weekend brunch spot, Baked, is known for its sourdough bread, generously portioned breakfast toasts and burgers, as well as their sourdough cinnamon bun. Slathered with generous amounts of cardamom cream cheese and pistachio crumble, the bun is beautifully fragrant from the cinnamon, while the sourdough itself is pillowy and soft to the bite. Pair this with a nice latte, or try the restaurant's Vietnamese iced coffee to battle your post-meal slump.
Baked, Shop D, G/F, 14 Elgin Street, Central, Hong Kong, +852 2885 2121, bakedhongkong.com
2/13 Squarestreet Kaffe
Squarestreet Kaffe is a Swedish coffee shop in Sheung Wan serving up refreshing glasses of espresso tonic, waffles and their famous Swedish cinnamon bun, also known as kanelbullar.
Unlike the American cinnamon bun where the bun is neatly formed into a roll, the Swedish take on the treat features more twists and edges but the same beloved cinnamon-sugar taste remains.
Squarestreet Kaffe, 15 Square Street, Sheung Wan, Hong Kong, +852 2362 1086
3/13 Passepartout
For another Swedish cinnamon bun option, Passepartout in Causeway Bay bakes theirs fresh daily every morning. Twisted into a delicious knot of cinnamon pastry, pair it with their signature honey cinnamon latte for a welcomed overload of spice.
Passepartout, Shop 2, G/F, Chung Wai Commercial Building, 447-449 Lockhart Road, Causeway Bay, Hong Kong, +852 2882 0828; instagram.com/passepartoutcoffee
4/13 Cinnabon
American cinnamon bun chain, Cinnabon entered the Hong Kong market a few years ago, opening up its first store in Olympic, followed by a second location in Tung Chung. More recently the cinnamon bun chain has announced the opening of its third location in Causeway Bay on July 31, bringing its cinnamon treats to Hong Kong Island. If you're a fan of the classic, Christmas dessert-style cinnamon roll with plenty of cream cheese frosting and buttery soft dough, you'll love Cinnabon.
They offer a variety of cinnamon roll flavours and sizes, such as the bite-sized BonBite, the classic CinnaBon and the family-sized MegaBon, as well as savoury Cinnabon roll sandwiches where the sugar and frosting are taken out and replaced by melted cheese and sandwich fillings instead.
Cinnabon Olympic, Shop G06, G/F, Olympian City 2, 18 Hoi Ting Road, Tai Kok Tsui, Hong Kong; Cinnabon Tung Chung, Shop 298, 2/F, Citygate Outlets, 20 Tat Tung Road, Tung Chung, Hong Kong; facebook.com/CinnabonHK
5/13 Proof
Proof's cinnamon rolls make the whole street smell like Christmas whenever a fresh batch of these buns come straight out of the oven. The cinnamon-sugar mix is spread evenly and lavishly throughout, giving the bun a strong cinnamon flavour. Proof also does a cinnamon roll with salted caramel, where their regular cinnamon bun is doused in caramel sauce on top.
Proof, G/F, 14 Tsun Yuen Street, Happy Valley, Hong Kong; instagram.com/proof_hk
6/13 Mandarin Cake Shop
Mandarin Cake Shop boasts a long list of baked goods from muffins, bread rolls, scones, savoury pastries, doughnuts to croissants. Mandarin's cinnamon rolls are baked to a perfect golden brown colour, while the top glistens from sugary syrup layered on top. While you're there, grab a set of their new Mandarin afternoon tea takeaway set which has all the tea favourites: scones, delicate sandwiches and cake slices.
The Mandarin Cake, Shop 5 Connaught Road Central, Hong Kong, +852 2825 4008; mandarinoriental.com
7/13 Baked by Shangri-La
Kowloon Shangri-La's pop-up bakery, Baked, has over thirty house-made pastries and bread on offer daily. Area chief baker Nikolai Murzello uses the best flour and butter sourced from Europe to ensure all the European recipes will stay true to their authentic flavours.
Baked by Shangri-La's cinnamon bun is an indulgent treat—buttery soft bread, heavy amounts of cinnamon sugar in-between each layer of the dough and a drizzle of frosting on top, you'll want to give it a try before their pop-up period ends.
Baked by Shangri-La, 64 Mody Road, Tsim Sha Tsui, Hong Kong, +852 2733 8988; shangri-la.com
8/13 Four Seasons Hotel Hong Kong
9/13 Soft Thunder
K-Town's newest bakery, Soft Thunder, made waves when it first opened. Their signature cinnamon buns and unicorn cone pastries were sold out within the first hour of the bakery's opening. Soft Thunder's cinnamon roll resembles more of a Danish, with a texture that's a blend between a croissant and a brioche. For cinnamon fans, this cinnamon bun may be a bit milder in flavour and sweetness, however, it's the perfect amount if you're grabbing it as a to-go breakfast.
Soft Thunder, Shop A, G/F, Hung Lee Building, 29-31 North Street, Kennedy Town, Hong Kong; instagram.com/softthunderbakery
10/13 Miam Bakery
Sai Ying Pun's Miam Bakery is popular for many of its baked goods, including bagels, croissants, sourdough bread and cinnamon buns. Their cinnamon buns feature a perfect swirl, with deep brown-hued cinnamon sugar spread between the layers of folded bread.
Miam Bakery, G/F, Hing Wah House, 73 Third Street, Sai Ying Pun, Hong Kong, +852 5592 5507
11/13 Mom & Pop
Serving fresh fruit juices, veggie-filled wraps, salads and miniature cinnamon bun bites aka SweetBons at their to-go cafe locations, Mom & Pop started in 2019 when the founders discovered the beauty of a healthy, balanced lifestyle during their battle with cancer. Now, you can find their healthy juices and cinnamon buns at their Lai Chi Kok and K11 Musea locations.
The menu offers a big selection of SweetBon flavours including the Classic; cream cheese and sprinkles Birthday Party; chocolate and marshmallow Rocky Road; and Candied Walnut. Don't see a combination that you like? You can also opt to make your own SweetBon by choosing your desired toppings and sauces.
Mom & Pop Lai Chi Kok, Shop V1, G/F, D2 Place TWO, 15 Cheung Shun Street, Lai Chi Kok, Hong Kong, +852 6829 629; Mom & Pop Tsim Sha Tsui, Shop 410, 4/F, K11 MUSEA, Victoria Dockside, 18 Salisbury Rd, Tsim Sha Tsui, Hong Kong; momandpop.hk
12/13 Eat With Fabi
Eat With Fabi is a plant-based online bakery that specialises in cinnamon buns. Offering flavours such as Snickerz, Cookies No Cream, Blueberry Jammin' and the original, the shop's cinnamon buns are every bit as decadent as non-vegan options. Orders and pre-orders can be made through Whatsapp or Instagram messages.
Discover Eat With Fabi
13/13 Cme Rolling
Instagram bakery, Cme Rolling is known for its American-style cinnamon rolls with creative flavour toppings. Aside from the classic, the menu changes regularly with flavours such as Bailey's, apple, drunken grapes, and strawberry previously on rotation. To purchase their cinnamon buns, you'd have to place an order via Instagram message before their weekly cut off time.
Discover Cme Rolling