The Best Delivery And Takeaway Dishes To Order From Hong Kong Restaurants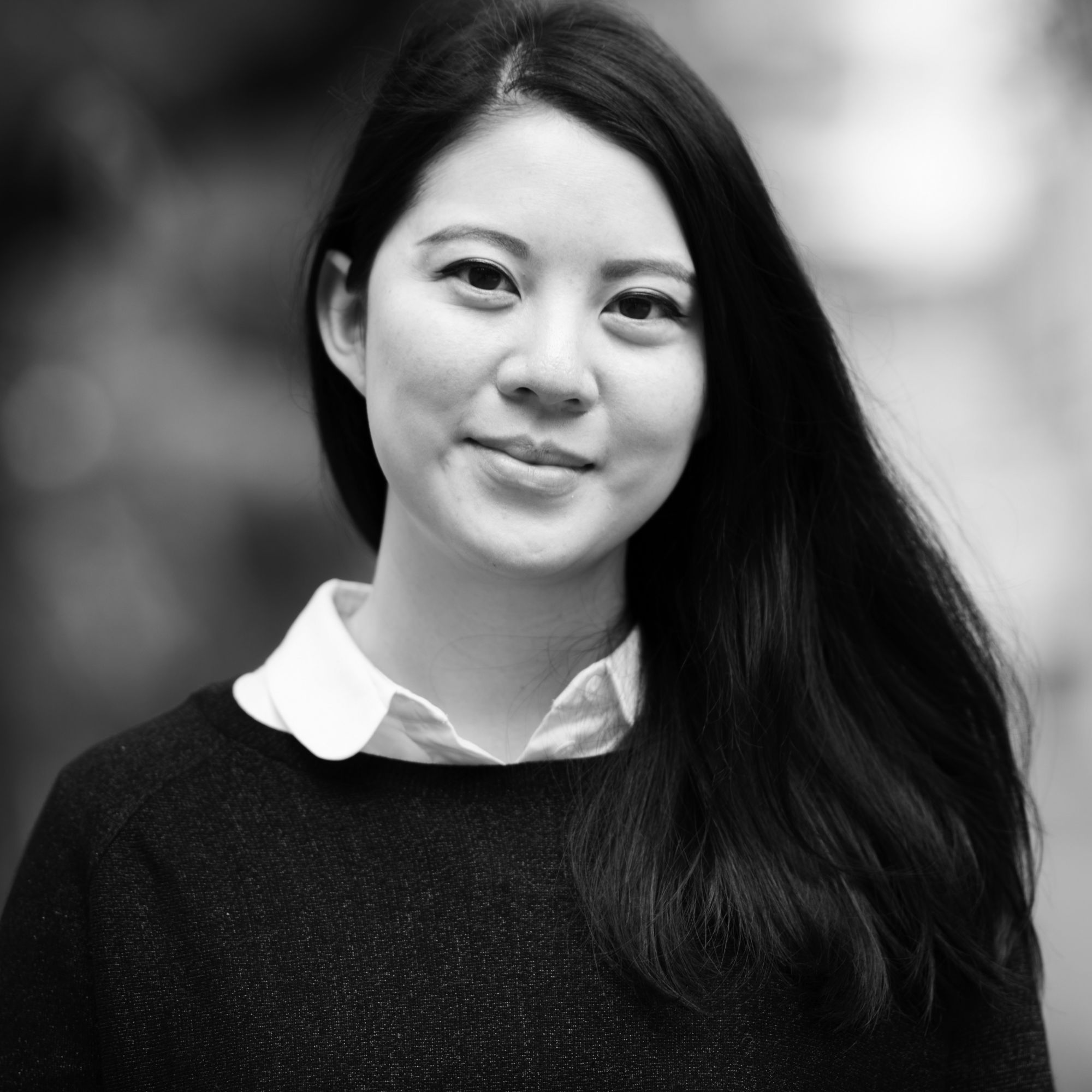 By Charmaine Mok
July 28, 2020
With dining in banned in Hong Kong restaurants from 29 July for at least a week, these are our picks of the best dishes found on their delivery and takeaway menus
Editor's note: This story was updated on 30 July to reflect new government directives that have reinstated dine-in services between 5:00am and 6:00pm.
New social distancing measures in Hong Kong have changed as of 30 July, with all bars remaining closed and restaurants unable to operate any dine-in services after 6:00pm; venues will need to ensure that only a maximum of two diners are at each table, and that the restaurant only operates at 50 per cent capacity.
Thankfully, even if they weren't before, many have already been on the delivery and takeaway wagon for several months since the beginning of the pandemic. With so many restaurants offering takeaway and delivery menus, the Tatler Dining team have highlighted some hero dishes that we wouldn't mind feasting on any night of the week.
See also: The Best Restaurant Delivery And Takeaways In Hong Kong
Interval Coffee Bar's Udon Carbonara
One of our favourite dishes from the Central coffee and wine bar operated by twins Josh and Caleb Ng. In lieu of being able to enjoy this comforting dish (comprising Chinese sausage, button mushrooms and tobikko) at the venue with a carefully selected glass of natural wine, the next best thing is you can order this signature noodle for delivery, as well as bottles from their carefully curated wine menu.
How to order: Deliveroo
See also: These Alcohol Delivery Services In Hong Kong Will Bring The Bar To You
Okra's El Capricho Croquettes
While nothing really beats imbibing and dining at Max Levy's irreverent Sai Ying Pun izakaya, we're glad that the creative vibes continues via their takeaway and delivery menu. The El Capricho croquettes, named for the tapas bar in Léon, Spain, are filled with a mixture of Spanish ox rump, creamy foie gras, miso and honey for a truly one-of-a-kind mouthful. Top tip: the excellent and often esoteric sake menu is also worth a read, and most bottles are available to purchase for takeaway also.
How to order: Call Okra on +852 2806 1038 for takeaway and local delivery options.
Roganic's Beetroot Cured Salmon With Whipped Creme Fraiche
Part of the three-course Simon Rogan At Home meal, assembling this dish—along with a pork belly main and apple tart dessert—is great fun and almost recreates the Roganic experience at home. Our tip? You can add on extra soda bread and whipped brown butter to your order; we put our extras in the freezer to heat up on demand the next time a craving hits.
How to order: Simon Rogan At Home
Mamma Always Said's XO Chicken Wings
Meraki Group, which also runs Bedu and Uma Nota, are doing daily deliveries and offering pick-up (orders receive 10% off the bill). The umami-packed XO chicken wings from their latest venture Mamma Always Said have become a firm favourite, and you can order them along with other dishes from Meraki Group restaurants. The minimum order is HK$100 and if you live on Hong Kong island, you can get free delivery for orders over HK$350 (delivery is free if you are located in Central or Sheung Wan).
How to order: WhatsApp +852 6379 9748
Ser Wong Fun's Pork Or Fish With Sweetcorn Sauce Rice
Little Bao Diner's Yuzu Chicken Donburi
This lunchtime classic from Little Bao Diner hits all the right spots: crispy, juicy yuzu-scented fried chicken on pearly Japanese rice, and plenty of tart pickles, garlic slices and mizuna leaves for freshness and acidity. Keep an eye on the Little Bao Instagram account for specials such as the clam butter noodles! Deliveries are free for orders over HK$400 on Hong Kong island, and over HK$850 for Kowloon and New Territories.
How to order: WhatsApp +852 6794 8141 to enquire.
Hotal Colombo's Kari
No sun-baked holidays to Sri Lanka are on the horizon, so we choose to bring the country's vibrant cuisine to our doors via Black Sheep Go's delivery service. Chef Gisela Alesbrook's comforting kari selections include line-caught cobia with onion, tomato, goraka and coconut milk—and it packs a seriously spicy punch. Order this along with accompaniments such as shrimp kothu and pol sambol.
How to order: Via the Black Sheep Go app on your phone, or via the website.
Écriture's Caviar And Uni Tart
Maxime Gilbert's fine dining French restaurant takes the prize for possibly Hong Kong's most indulgent delivery food item: the iconic caviar and uni tart, comprising Royal Caviar Club Schrenckii caviar, Hokkaido sea urchin and kabu bavaroise in a delicate buckwheat tart shell and beurre blanc. The minimum charge for delivery is HK$2,000, and the tart itself (which serves two, generously) is priced at HK$998—consider adding on other Écriture At Home staples, such as the textbook perfect pâté en croute of Miéral Bresse chicken and Basque Country milk-fed veal sweetbread and foie gras, and a 12-hour confit baby lamb shoulder, to recreate the two Michelin-starred experience at home.
How to order: Écriture At Home
Return Of Lemak's Naski Lemak
Food courts such as Basehall will still be allowed to open, albeit with no seating allowed—so why not order Barry Quek's signature nasi lemak or nyonya laksa to go? The latter is deeply flavoured and includes the essential blood cockles to stay true to the classic recipe while the eponymous rice dish is a holy trinity of fragrant coconut rice, spicy sambal and crispy fried chicken.
How to order: Place your orders via the Basehall app
See also: Your Guide To Basehall, Hong Kong's Trendiest New Food Hall
Chaat's Pork Cheek Vindaloo
One of 2020's hottest openings, Chaat was fully booked until the autumn before the third wave. Luckily, diners can experience chef Manav Tuli's cooking delivered to their door—and we'd recommend the spicy, complex pork cheek vindaloo that goes wonderfully with rice or naan.
How to order: Orders within Kowloon can be placed via the Bayfare Social page on Deliveroo (which also includes items from steakhouse Henry), or prospective diners can contact the hotel directly on +852 5239 9218 for delivery to Hong Kong island.
Sun Kwai Heung's Barbecued Pork
A firm favourite among the Tatler Dining team as well as many top chefs, traditional roast meats shop Sun Kwai Heung is happy to deliver anything from their signature char siu (with or without rice) to an entire roast suckling pig with one day's advance notice. Apart from the barbecued pork, we also rate their juicy roast goose leg.
Sake Central's Sando
Choose from four different takes on the sando—including spicy chicken with gochujang glaze, Impossible patty, katsu, or Asiago cheese—and have it paired with some moreish beetroot fries and a "one cup" sake. Of course, bigger bottles are available as well, should you be in the mood—we're talking 1.8 litres of premium sake chosen by sake samurai Elliot Faber himself.
Where to order: Deliveries to Central are available via Deliveroo, but you can message the team via social media or emailing info@sake-central.com to arrange deliveries to anywhere in Hong Kong.
See also: The Best Dessert Delivery In Hong Kong
22 Ships' Burnt Basque Cheesecake
22 Ships recently got a revamp, but if you haven't had the chance to visit then ordering from JIA Everywhere will be your next best bet. The signature burnt Basque cheesecake is one of the highlight offerings on the new menu, and is available in individual or large (for 6-7 people) sizes. Add this to the "customise your own" 22 Ships menu option, which allows you to order freely to try new signatures such as the Gilda skewer with smoked sardines and piparras, tortilla with Ibérico sobrasada, fava beans and alioli, and the chorizo picante and fava bean paella with salmorreta that comes in a returnable paella pan.
Where to order: JIA Everywhere
See also: Where To Find The Best Basque Cheesecake In Hong Kong