International Doughnut Day: 11 Best Places For Doughnuts In Hong Kong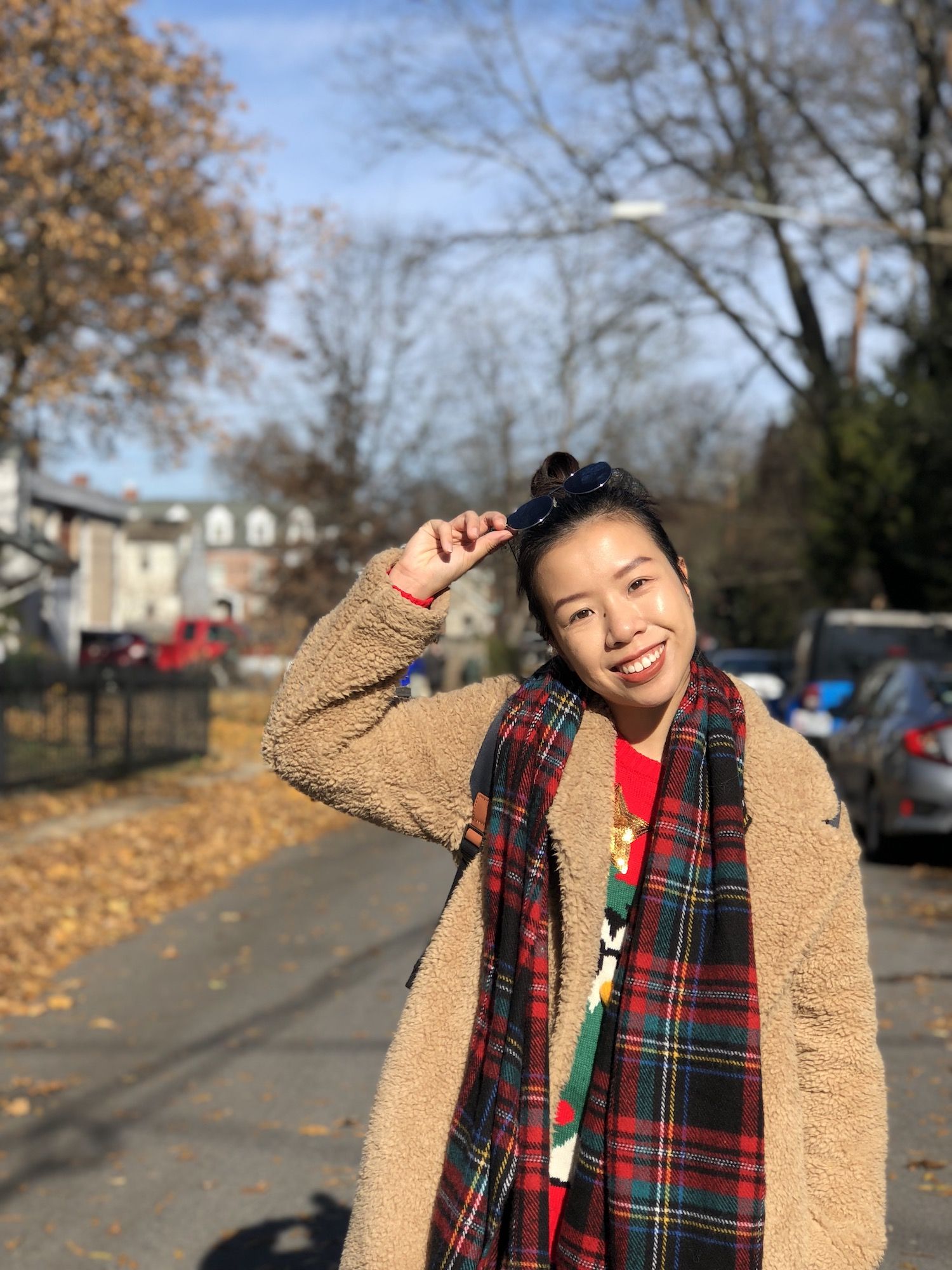 By Doris Lam
June 04, 2021
Searching high and low for a good doughnut? We're listing all the best places to get your sugary fix in Hong Kong
Doughnuts. The heavenly, sinfully-good sweet fried treats that none of us get enough of. While they come in different shapes and sizes, we're likely the most familiar with the American-style ring doughnuts that are often topped with various flavouring and icing. In other parts of the world, however, different forms of doughnuts lead in popularity. From Timmy's Timbits in Canada, to plump, jam-filled ones in England, we can't get enough of doughnuts no matter what they look like.
In Hong Kong however, you might have to look a little harder to find them. While there used to be seven Krispy Kreme stores in Hong Kong, the doughnut giant left the local market in 2008. Over the years, other doughnut fans have tried to make the sugary snack more readily available, with the most notable one being the opening and closing of organic doughnut shop, Munchies back in 2016.
Today, there's still places in the city where you get a good doughnut fix. From pop-up shops, to made-to-order boxes, we're listing the best places to find doughnuts in Hong Kong.
See also: International Pancake Day: Where To Find The Best Pancakes In Hong Kong
1/11 Dough by Design
At its peak popularity, Dough by Design was so exclusive that you'd have to follow a list of steps for just a chance to preorder a box of their famous doughnuts. Now, their doughnuts are easier to get thanks to their weekly pre-order link. Remember to block out time on the weekend to pick them up, as there's only a designated thirty-minute window for you to do so at American-style bodega, Fat Chads in Sai Ying Pun.
The flavours of their doughnuts differ weekly, and you'd have to follow their Instagram to catch the latest flavour drop. Their most recent offerings include Homer Simpson's iconic hot pink doughnut with rainbow sprinkles, Ferrero Rocher and black sesame, Baileys & Irish cream, and maple bacon doughnut. Timbit fans would love their dough bits boxes—although you'd have to take the risk of the unknown as the flavour won't be revealed until you pick up your order.
Discover more about Dough by Design
2/11 Bakehouse
While we don't blame you for hyperfocusing your attention on Bakehouse's signature sourdough egg tarts every time you're there, do give one of their doughnuts a try next time. Made with a deep-fried brioche bun, choose your choice of filling from chocolate hazelnut, vanilla custard, raspberry jam and matcha cream. And since you're there, might as well pick up one of everything else to treat yourself.
Discover more about Bakehouse
See also: 5 New Must-Try Pastries At Bakehouse's Soho Branch
3/11 Hole Foods
Founded in 2020, Hole Foods offers no-fuss doughnuts with different flavours every month. Selling customised boxes of four, you can choose to mix and match their special flavours or opt for an entire box of original glazed doughnuts. For those who like to snack on some doughy treats throughout the day instead, small cups of doughnut balls are also available to order.
Flavour wise, Hole Foods has previously offered everything from Oreo bomb (an overflowing Oreo cream doughnut topped with crushed Oreo cookies), maple pecan, Boston cream and cinnamon sugar. For chocolate fans, the store has also recently launched a brand-new product: homemade brownies—run, don't walk.
Discover more about Hole Foods
4/11 Mandarin Cake Shop
Mandarin Oriental's luxury cake shop has all the pastries that you'll ever want. Putting a fancy spin on classic flavours, you'll want to try MO's elevated Boston cream doughnut which is topped with thin, flakey pieces of chocolate. Other flavours are also available including the plain doughnut, strawberry doughnut sandwich and strawberry jam.
Discover more about Mandarin Cake Shop
5/11 Raw Bean Bites
Beautifully glazed, vegan and delicious, Raw Bean Bites is a personalised dining and catering service under At The Table that also provides made-to-order pastry and cake services.
All their desserts evoke a rustic-chic feel due to their expert plating and packaging, but we promise we like them for more than just their looks—each bite of the doughnut is airy, flavourful and delicious. Although there's no menu on what doughnut flavours you can order, contact them with what you have in mind to see if they can make your doughnut dreams come true. If you can't think of anything, take inspiration from their previous flavours such as strawberry & key lime, peanut butter & jelly and matcha flavours. Vegan and low-sugar options are also available if you're looking for a healthier alternative.
Discover more about At The Table
See also: The Best Cafes And Bakeries For Vegan Desserts In Hong Kong
6/11 Dough Bros
The newest branch of Dough Bros has just opened in Wan Chai, which is all the reason we need to give the pizza and doughnut spot a visit soon. Their doughnuts are made fresh to order, coated with a layer of sugar and filled with one of their three flavours: Nutella, custard and strawberry jam. Order it by itself or grab one along with one of their crowd-pleasing sourdough pizzas to-go.
Discover more about Dough Bros
7/11 J.Co Donuts
With three locations in Mong Kok, Central and Wan Chai, J.CO Donut is the most accessible doughnut shop in Hong Kong. Their array of doughnuts are beautifully iced, and filled, with a fresh batch almost always baking in the kitchen.
The dough itself is slightly milder in taste with a bread-ier flavour when compared to traditional, American doughnuts, but the icing on top balances out the treat perfectly, especially if you don't usually have a sweet tooth. Skip the avocado toast this weekend and order one of their Avocado Dicaprio instead, an avocado and chocolate crunch doughnut.
Discover more about J.Co Donuts
8/11 Doughbeings
It's hard to get your hands on a box of Doughbeings' gourmet doughnuts—preorders open every Sunday at 5pm and orders are limited to one box of doughnuts per person.
Offering different flavours every two to three weeks, the menu usually consists of three flavours: two sweet and one savoury. The flavours here are far from the ordinary custard or simple chocolate. Instead, the shop offers more out-of-the-box flavours such as tomato and ricotta, fig and brie, miso basque cheesecake and Thai milk tea crumble.
Each box comes with seven doughnuts total, with two pieces of each flavour from the weekly menu. The seventh doughnut can be a flavour of your choice or you can leave it up to Doughbeings to decide by clicking the 'surprise me' option at checkout.
Discover more about Doughbeings
9/11 Homeslice
Sai Ying Pun's hip pizza joint, Homeslice does more than just pizzas. After you're done scarfing down your pie, order a serving of their doughnuts for dessert. Filled with white chocolate and earl grey cream and coated with anise and cinnamon sugar, this doughnut is guaranteed to give you a sugar rush—but it'll be worth it.
Discover more about Homeslice
10/11 Four Seasons Hong Kong
Four Seasons Hong Kong's pop up pastry shop has recently added doughnuts to its menu. Choose from flavours hazelnut and chocolate; yuzu doughnut; dulce de leche and vanilla; and strawberry and rose to satisfy your doughnut craving.
To celebrate Father's Day, which falls on June 20, the hotel has also introduced two special chocolate moustache embellished doughnuts in flavours dulce de leche and vanilla, and hazel and chocolate.
Four Seasons Hotel Hong Kong, 8 Finance Street, Central, Hong Kong, +852 3196 8888; shopfourseasonshk.com
Discover more about Four Seasons Pastry Shop
11/11 'Ello
'Ello had their first three-month pop-up store at K11 Art Mall back in August 2020. Now, their treats are still available through online ordering, with free pick up locations in Tsim Sha Tsui, Causeway Bay and the Peak. Their initial launch featured some out-of-the-box, sweet and savoury flavours, such as pork belly and kimchi and mala beef and egg, paired with doughnut buns that resemble the extremely deep-fried Korean corn dogs.
Now, a selection of sweet, crowd-pleasing flavours are available on their website instead. Choose from vegan maple glazed nuts, vegan milk chocolate with oreo, matcha rum raisin, earl grey sugar candy, vegan mango jam & coconut cream and more.
Discover more about 'Ello
See also: New Donut Brand Ello Launches Three-Month Pop-Up At K11 Art Mall
Note: 'Ello has suspended operations for the time being due to kitchen renovations. Please follow their social media channels for the latest announcements.