Where To Find The Best Afternoon Teas This Summer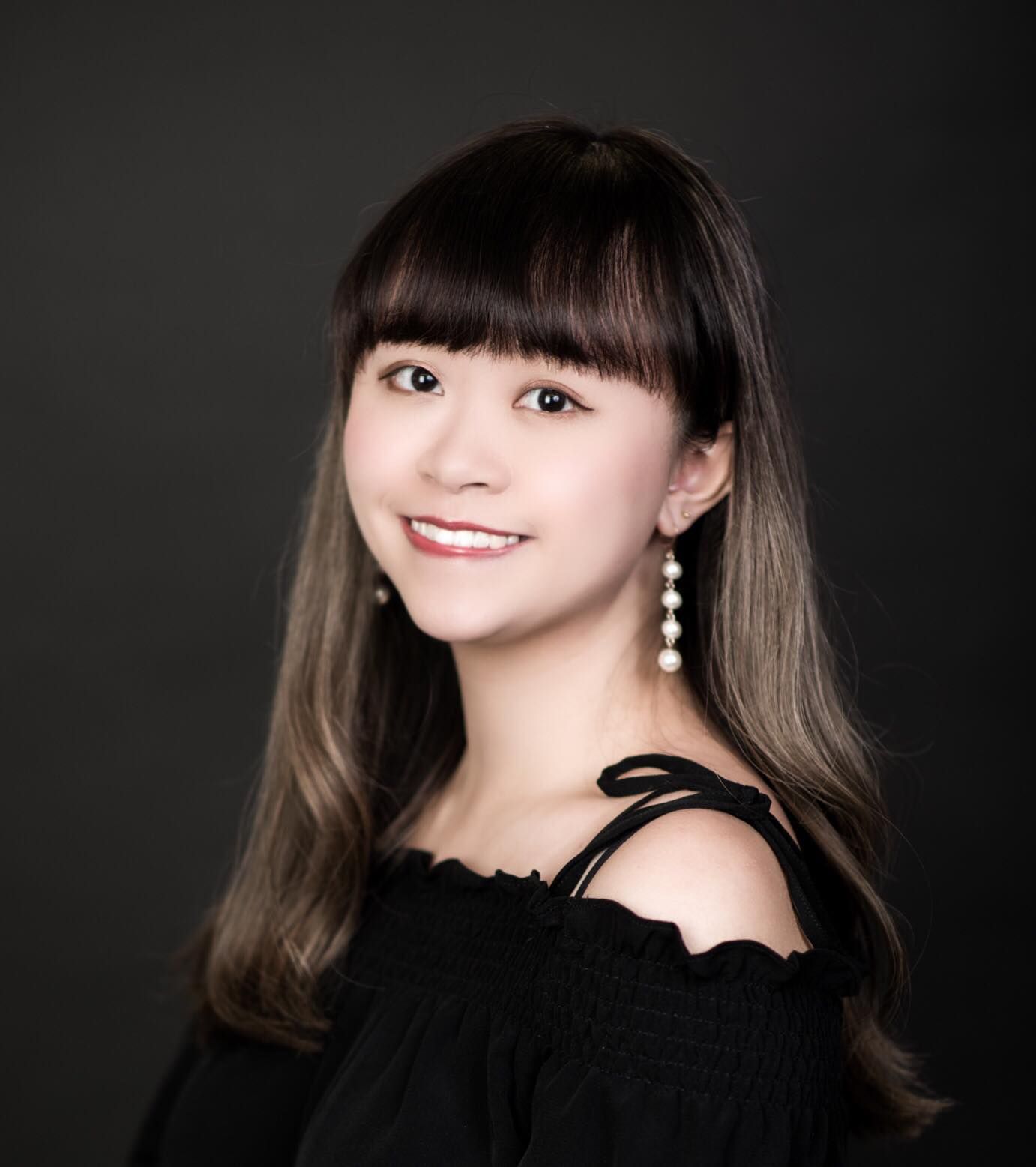 By Helen Yu
May 31, 2019
Escape the summer heat with our top picks of afternoon tea sets
Summer is just around the corner—and who wouldn't agree it's the perfect time to revel in pool parties and plan your tropical getaways? Amidst the joy of chasing the sun, you may also want to cool down indoors with afternoon tea and indulge in some refreshing delights.
We've rounded up some of the most scrumptious afternoon tea sets for you to beat the heat this season:
1/6 "Winston Garden At The Peninsula" Afternoon Tea at The Peninsula
To celebrate summer as the liveliest time of the year, The Peninsula Hong Kong has partnered with the world-class jewellery brand Harry Winston to bring a unique twist to the hotel's classic afternoon tea tradition.
Inspired by the brand's four iconic floral-oriented jewellery collection—Forget-Me-Not, Lotus Cluster, Lily Cluster and Sunflower, this afternoon tea set will take guests on a whimsical ride with its gastronomic gems as crafted by the hotel's expert culinary team.
The set features savoury items including beetroot bagel with smoked salmon rose and cream cheese, trio-quinoa salad with carrot-hummus purée, dill-marinated cucumber and tomato bread to name a few. Guests can also enjoy sweet treats such as refreshing mango rolls with mango cream, blue shortbread with vanilla cream, as well as raspberry macarons. To complete your exquisite afternoon tea experience, guests will be given a pair of teaspoons featuring the Harry Winston design while stocks last.
The afternoon tea set is priced at HK$398 per person and HK$718 for two, available from June 1 to July 31. It will be served daily from 2:00 pm to 6:00 pm.
The Lobby, The Peninsula, Salisbury Road, Tsim Sha Tsui, Hong Kong; +852 2920 2888
2/6 Kerry Hotel x Les Néréides Summer Afternoon Tea
Another beautiful afternoon tea collaboration to impress you with its vibrant and colourful tropic flavours. This season, Kerry Hotel is collaborating with the French designer jewellery house—Les Néréides to present a menu of exotic savouries and sweets as inspired by the brand's spring-summer collections.
Guests can anticipate delicacies including foie gras ganache tart with dark chocolate, pomegranate and gold leaf, and salted cacao crumble pod. Other notable creations such as freshly baked scones with homemade pomegranate preserve and passion fruit butter, flower crab meat cone with passion fruit and sesame, as well as chocolate foam with salted cacao crumble are not to be missed.
After enjoying the afternoon tea, each guest will receive a limited edition "Kerry Hotel x Les Néréides" branded bracelet along with shopping vouchers, available while stocks last. The afternoon tea set is priced at HK$638 each, available from now till August 18 from 2:30 pm to 5:30 pm daily.
Lobby Lounge, Level 1, Kerry Hotel Hong Kong, 38 Hung Luen Road, Hung Hom Bay, Kowloon, Hong Kong; +852 2252 5237
3/6 Pink Afternoon Tea at J's Bar Bistro
What better way to spend the weekend than to indulge in a luxurious and elegant afternoon tea set with your nearest and dearest? J's Bar Bistro is launching a pink-infused set with an array of Instagram-worthy savouries and sweet delights to mark the blooming season.
The set features savoury items such as Siberian sturgeon caviar which comes with freshly made dry toasts and chopped hard-boiled eggs, mini pork rillette croissant and refreshing shrimp salad on homemade cookies. Those with a sweet tooth will be satisfied with bite-sized desserts such as pink mochi filled with coffee paste, moist pink pomegranate cream cake, pink lychee jelly and rose banana cake.
The afternoon tea set is priced at HK$498 for two persons, available from 3:00 pm to 5:30 pm daily. The set is paired with a selection of refreshing mixed floral tea such as rose roselle tea and white lily jasmine tea. You can also opt for the fine French Monbana hot chocolate or Dammann tea. To elevate your dining experience, add HK$88 for a glass of pink mocktail or HK$108 for a glass of house champagne.
J's Bar Bistro, 2/F The Royal Garden, 69 Mody Road, Tsim Sha Tsui East, Kowloon, Hong Kong; +852 2733 2088
4/6 French Chic Summer With Lillet Afternoon Tea at Conrad Hong Kong
Conrad Hong Kong is launching a refreshing afternoon tea menu that features the gastronomic potential of the French aperitif—Lillet. More than being paired with an enticing array of delicacies, the cocktail is also incorporated into some of the food items.
Guests can anticipate treats such as roasted Pays de la Loire cod fish in Lillet beurre blanc, quiche Lorraine with bacon and onion to name a new. The French flavours then continue with baked tomato and olive pastry, smooth salmon mousse in profiteroles, and sandwiches with poached shrimp and saffron mayonnaise. Highlights of desserts include orange and honey cheesecake, Grand Marnier baba with chantilly cream and berries, as well as other traditional French pastries—strawberry macaron and coffee opera cake.
For drinks, you can opt from tea and coffee to Lillet Marie—the special cocktail as crafted for this afternoon tea promotion. For a truly indulgent afternoon tea experience, add HK$90 for a glass of Perrier-Jouët Grand Brut champagne. The afternoon tea is priced at HK$538 for two persons, available from now till July 31. Guests will also receive an L'Oréal matte lipstick from each serving of two as a gift while stocks last.
Lobby Lounge, Lobby Level, Conrad Hong Kong, Pacific Place, 88 Queensway, Hong Kong; +852 2822 8891
5/6 Ingrid Millet New Vietnamese-French Afternoon Tea at Le Soleil
Partnering with the esteemed international aesthetic group Ingrid Millet, The Royal Garden's new afternoon tea set brings a touch of France to the Vietnamese bistro—Le Soleil.
Served on a beautiful two-tiered Effiel Tower stand, the afternoon tea set showcases an Instagrammable array of Vietnamese treats that made with fresh and premium ingredients. The native Vietnamese chef Do Thi Thuy Linh crafted savoury items such as steamed rice flour pouches with minced pork and dried shrimp, crispy-fried Saigon spring rolls and marinated Boston lobster with fruit salsa and romaine hearts—all boasting flavours from her hometown. With sweet pastries such as blackcurrant ivory chocolate mousse, mango roll cake, mint and raspberry yoghurt delight, best paired with a selection of beverages such as the original Vietnamese coffee, honey lemongrass and ginger, honey mandarin tea or honey pomelo tea.
The afternoon tea is priced at HK$438 for two persons, available from 3:00 pm to 5:30 pm daily. Each set will be complemented with a gift pack from Ingrid Millet while stocks last.
Le Soleil, 3/F, The Royal Garden, 69 Mody Road, Tsim Sha Tsui East, Kowloon, Hong Kong; +852 2733 2033
6/6 Summer Glow-In-Rose Afternoon Tea With By Terry at The Langham
Joining hands with the French luxury beauty brand By Terry, The Langham's rosy-hued afternoon tea is almost too pretty to eat. As inspired by the brand's latest Glow-in-Rose summer collection, the set comes with an alluring spread of savoury and sweet bite-sized pastries that resembles the beauty of pink rose.
There's an abundant selection of savouries such as marinated sustainable Balik style salmon with crème fraiche, egg sandwich with Beluga caviar and chives, cheese and Iberico ham savoury muffin to name a few. To delight your sweet tooth, there're exquisite desserts including Shadows of Pink—a white peach mouse with coconut dacquoise that garnished with dried rose petals, and Floral Kiss—a white chocolate ganache bonbon with raspberry, rose and lychee.
The afternoon tea is priced at HK$368 per person and HK$628 for two, available from June 1 to July 31. It is served from 3:00 pm to 5:30 pm on weekdays; from 2:15 pm to 4:15 pm and from 4:30 pm to 6:30 pm on weekends and public holidays. An upgrade with Perrier-Jouët Grand Brut N.V. champagne is priced at HK$548 per person and HK$918 for two.
For guests who purchase a tea set for two will receive a By Terry limited edition pouch with a Baume de Rose Lip Gloss, which can be collected from any of the three By Terry counters in Hong Kong while stocks last.
Palm Court, The Langham, Hong Kong, 8 Peking Road, Tsim Sha Tsui, Hong Kong; +852 2132 7898
See also: By Terry Launches Its First Palette Factory In Asia