15 Best Taiwanese Restaurants in Hong Kong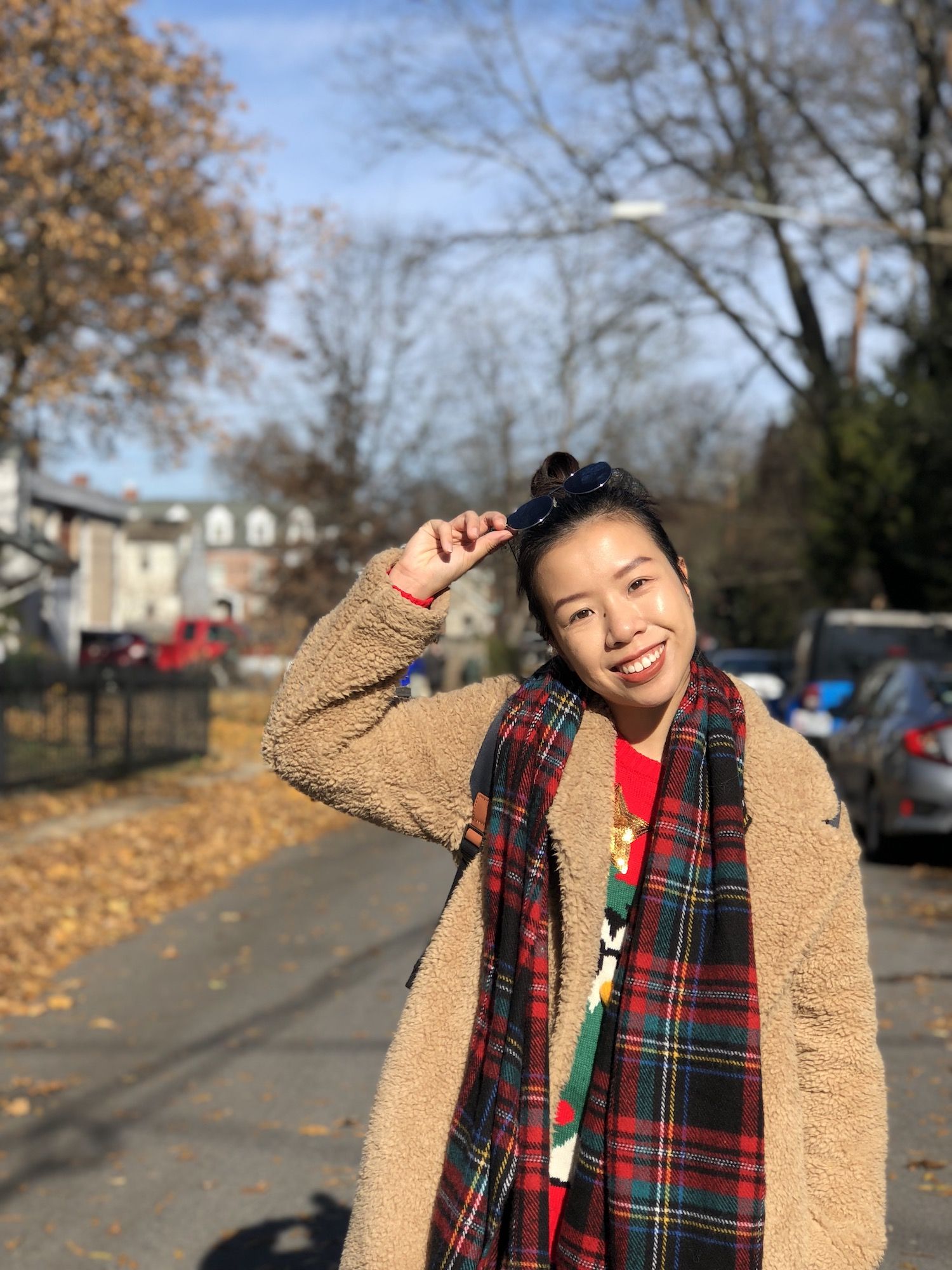 By Doris Lam
May 12, 2021
Braised pork rice, beef noodle soup and plenty of Taiwanese snacks to share—here's where to find the best Taiwanese restaurants in Hong Kong
Known for its bustling night markets, robust hot pot scene and natural hot springs, Taiwan has long been Hong Kong's favourite weekend travel destination. As we patiently wait for vaccinated travel to open up further, we're making our way to the city's best Taiwanese restaurants to reminisce about Taiwan's delicious food offerings.
For those who haven't visited the island before, you're in for a treat. Taiwanese cuisine is a blend of different Chinese flavours, with influences from the mid to southern provinces of China. Taiwan's capital, Taipei, proudly boasts about twenty streets dedicated to food—from small, family-owned restaurants that speed serves a hundred bowls of braised pork rice per hour; to street markets packed with all sorts of eye-catching snacks such as the bizarre small sausage in large sausage sandwich—Taiwan's food scene is second to none.
From trendy Taiwanese breakfast sandwiches, to steaming bowls of authentic beef noodle soup, and all-in-one Taiwanese restaurants that serve everything from rice, snacks to hot pot, we list out the best Taiwanese restaurants in Hong Kong.
See also: The Best Bubble Tea Shops In Hong Kong
All-In-One
Yuan Is Here
Yuan Is Here has gained almost a cult-like following since its opening. After outgrowing their previous Island branch in Sai Ying Pun, the restaurant moved to a bigger space in Kennedy Town, bringing some of the city's most authentic Taiwanese street food bites to the new neighbourhood.
While Yuan is Here lacks beef noodle soup on their menu, their braised pork rice makes up for it fully. The braised pork melts in your mouth with every bite, while the rice and pickled radish work together to balance out the heaviness of the dish. The restaurant is also known for their Tainan-style danzai noodles, fried chicken, pancakes and their Taiwanese drinks selection.
Yuan Is Here (Kennedy Town), G/F, 31 North Street, Kennedy Town, Hong Kong; Yuan Is Here (Kwun Tong), G/F, 28 Hung To Road, Kwun Tong, Hong Kong; +852 3705 9848; instagram.com/yuanishere
Check-In Taipei
Opened in 2014, Hollywood Road's Check-In Taipei breathes a cool, new air to traditional Taiwanese cuisine by infusing modern elements to both the menu and the restaurant interiors. From the Instagram-friendly neon lights, to inspired cocktails and fusion dishes, grab a quick pic by the neon signs before digging in.
Start the night with a Baileys, earl grey vodka, black tea and honey drunken bubble tea, before moving on to their signature dishes such as the mentaiko Taiwanese fish cakes, ma po tofu dumplings, salted egg yolk taro balls and aburi Japanese eel corn egg crepe. For mains, try the crab meat ma po tofu noodles, or give their scallions packed beef noodles a go. End the meal with their popular homemade milk mochi, or opt for something slightly more traditional by ordering the taro balls with earl grey jelly.
Check-In Taipei, G/F, 27 Hollywood Road, Soho, Central, Hong Kong, +852 2351 2622; checkintaipei.hk
Mad Three
The perfect spot for those looking for a quality cup of coffee after their meal, Mad Three is an all-in-one Taiwanese style cafe located by the waterside of Ap Lei Chau. Their breakfast menu features six types of Taiwanese omelettes, including triple cheese egg omelette, hash brown and cheese egg omelette, and corned beef and cheese omelette.
From 11am to 8pm, customers will be able to order from the main menu where a wider range of Taiwanese and Asian dishes including Three Cup chicken rice or noodles, Thai style chicken salad and grilled salmon with soy sauce rice or noodles are available. All mains come with a complimentary cup of winter melon tea and a small selection of housemade sides.
Mad Three, Shop F, G/F, Hop Shi Building, 132 Ap Lei Chau Main Street, Ap Lei Chau, Hong Kong, +852 6773 4386; instagram.com/mad.three
Zanhao TW
Exploring the neighbourhood of Whampoa and Hung Hom? Zanhao TW is one of the most popular restaurants in the area serving Taiwanese bentos, dry noodles, soup noodles, snacks and drinks. Looking for an afternoon snack? Zanhao TW has an afternoon tea set where you choose your choice of noodle or rice, alongside three snacks and a drink. We recommend the sesame sauce dry noodles with a side of fried chicken, tofu or the soy sauce pig intestines.
Zanhao TW, Shops 13-14, G/F, Hung Wan Court, United Building, 1-7 Wu Kwong Street, Hung Hom, Hong Kong, +852 3175 2931; facebook.com/zanhaotw
Jiu Fen Full
With red hanging lanterns dangling from the ceiling, home-style square wooden tables and matching wooden chairs, a visit to Jiu Fen Full will make you feel as though you've travelled to Taiwan. This fuss-free restaurant serves all the Taiwanese staples from braised pork rice, danzai noodles, pork chop noodles, braised beef noodles and Taiwanese omelette.
Jiu Fen Full (North Point), Shop 1-3, G/F, Universal Commercial House, 4 Shell Street, North Point, Hong Kong, +852 3619 5049; Jiu Fen Full (Kowloon Bay), Shop G142, G/F, Phase 1, Amoy Plaza, 77 Ngau Tau Kok Road, Kowloon Bay, Hong Kong, +852 2666 0933; instagram.com/jiufenfull
Nage Taiwanese Cuisine
Tai Kok Tsui's Nage Taiwanese Cuisine rose to fame on Instagram when pictures of its gigantic deep-fried pork chop rice bowls began circling on social media. Deep-fried to a golden brown hue, the piece of pork chop is so big that it overspills out of the bowl.
Each bowl of rice comes with five daily special sides and vegetables such as pickled vegetables, caramel tamagoyaki and glass noodles. Nage also offers other protein choices such as fried chicken, or a vegetarian tofu bowl.
Nage Taiwanese Cuisine, Shop 8A, G/F, 116-118 Ivy Street, Tai Kok Tsui, Hong Kong, +852 2791 1077; instagram.com/nagetwfood
Hogology
Following its first two successful branches in Central and Causeway Bay, Hogology recently opened a Cheung Sha Wan branch which serves the same beloved Hong Kong and Taiwan fusion rice bowls. The pork chop rice with Hogology's special Taiwanese braised meat sauce is the store's best-kept secret.
Not a fan of fried food? They also have other rice options such as the braised pork belly bits, soy sauce egg with rice; traditional Chinese pork trotters with rice and slow-cooked pork cartilage with rice.
Hogology (Cheung Sha Wan), Shop 1, G/F, High One, 571 Fuk Wa Street, Cheung Sha Wan, Hong Kong, +852 28689399; Hogology (Central), G/F, 148 Wellington Street, Central, Hong Kong, +852 2556 1808; Hogology (Causeway Bay), G/F, 11 Caroline Hill Road, Causeway Bay, Hong Kong, +852 2805 6665; instagram.com/hogology
Beef Noodle Soup
What to Eat
What to Eat is a Michelin recommended Taiwanese spot in Central that is almost always surrounded by a hungry queue outside. The restaurant has perfected almost every recipe, transporting you to Taiwan with every bite of braised pork rice, popcorn chicken, egg rolls and braised beef noodles.
While every single dish here is highly raved about, their beef noodle soup is possibly one of the best in Hong Kong. Choose your desired cut of meat from beef rib, shank, half tendon and half meat, or chicken steak to go with your beef noodle soup. Turn the meal into a feast by adding on a side of cheese egg rolls, crispy popcorn chicken and other small plates to share with friends.
What to Eat, Shop A, G/F, Carfield Commercial Building, 75-77 Wyndham Street, Central, Hong Kong, +852 2810 9278; instagram.com/whattoeat.77
Liu Liang San
Specialising in beef noodle soup, Liu Liang San in Tsim Sha Tsui has seven different kinds of beef noodles on the menu, all made without MSG, bone powder and artificial flavours. If you're going for the classic, order the beef noodle soup and choose between the braised or spicy soup base. The restaurant also has other noodles, rice and snack options such as the noodle with bean paste; noodle with scallion oil and soy sauce; and the braised pig knuckles.
Liu Liang San, G/F, 3 lchang Street, Tsim Sha Tsui, Hong Kong, +852 3462 2140; facebook.com/6liang3
Shan Ching Co
From spicy duck blood hot pot, fried chicken to braised beef noodle soup, Shan Ching Co is a modern Taiwanese restaurant in Wan Chai. Despite offering a wide range of food selection such as soup noodles, dry noodles, rice and snacks, the most popular item remains the braised beef noodle soup.
Served with hand-pulled thick-cut noodles or thin noodles, as well as flavour-packed meat and broth, the braised beef noodle soup comes with a fried breadstick, Chinese pickles and one side dish of the day.
Shan Ching Co, G/F, Man Hee Mansion, 4 Landale Street, Wan Chai, Hong Kong, +852 2363 9989; instagram.com/shangchinghk
Hot Pot
Cha Cha
Stinky hot pot, Taiwanese pancake, braised pork rice, beef noodle soup—Cha Cha's got it all. Located in Mong Kok, this hip Taiwanese joint is famous for its stinky hotpot which comes with an abundance of ingredients including mushroom, duck blood, stinky tofu, beef, egg, and clams. Despite the stinky hot pot's less-than-attractive name which originated from its stinky tofu-like scent, the soup is lightly flavoured with mala spice, making the entire dish surprisingly addictive.
Cha Cha, Shop AB, G/F, XX Arcade, 60-104 Soy Street, Mong Kok, Hong Kong, +852 2327 3011
See also: The Best Hot Pot Delivery And Takeaways In Hong Kong
Quan Alley HK
Taipei's luxury hotpot boutique, Quan Alley opened its first overseas outlet in Harbour City, bringing a creative, artistic hot pot experience to Hong Kong. Known for their carefully arranged ingredients (have you seen pork neck arranged to look like roses?), numbing mala soup base, and stellar views of the harbour, Quan Alley is more than just a regular hot pot restaurant—it's a whole dining experience.
Quan Alley HK, Shop OT G57, G/F, Ocean Terminal, Harbour City, 3-27 Canton Road, Tsim Sha Tsui, Hong Kong, +852 3188 2840; instagram.com/quanalleyhk
Taiwanese Sandwiches
Sanshiyi Toast Breakfast
Taiwan's breakfast sandwiches come in all shapes and sizes. Featuring two slices of toasted white bread, layers of fillings and condiments such as char siu, sliced chicken and egg, these sandwiches are perfect for any time of the day.
If you're keen to give Taiwanese style sandwiches a try, head to Sanshiyi Toast in Yau Ma Tei. Offering all-day breakfasts, sandwich sets, as well as light snacks, try the garlic chicken steak and egg sandwich which comes with three layers of toast, chicken, veggies, egg, and a thin layer of mashed potato.
Sanshiyi Toast Breakfast, Shop 5, G/F, Tsui Yuen Mansion Phase 1, 31-39 Waterloo Road, Mong Kok, Hong Kong, +852 3956 2318; instagram.com/sanshiyido
Hak Po Alley
People come to Hak Po Alley for one thing: their signature Taiwanese style cheese, runny egg and pork chop sandwich. Starring US grass-fed thick-cut pork chop, melt-in-your-mouth cheese and the runniest egg yolk that will seep into the bread, Hak Po Alley is an unassuming treasure hidden amongst the rows of snack stalls inside Kwai Chung Plaza.
Hak Po Alley, Shop 26, 3/F, Kwai Chung Plaza, 7 Kwai Foo Road, Kwai Fong, Hong Kong, +852 9228 7113; instagram.com/hakpo_alley
You You
Located in Tsuen Wan and Kwai Chung, You You is a Taiwanese chain that serves all the Taiwanese food staples including braised pork rice and dry noodles—but it's their vibrant taro sandwiches that'll make you want to visit.
Currently, there are three different flavours available on the menu: taro with pork floss, taro and purple potato, and purple potato with pork floss. The taro is prepped and cooked fresh each morning without any added flavouring or preservatives to ensure freshness. Without added sugar, the taro and sweet potato are mildly sweet in flavour, but it's the smooth, creamy texture of the paste that helps tie the sandwich together.
You You, Shop K, G/F, Winning Heights, 6 Wun Tung Street, Tsuen Wan, Hong Kong, +852 3594 6658; You You, Shop 5, 6/F, Golden Industrial Building Tower 2, 16-26 Kwai Tak Street, Kwai Chung, Hong Kong, +852 5500 3105
See also: Hong Kong-Style Breakfast: Where To Find The Best Egg Sandwiches in Hong Kong