The Best Thai Restaurants In Hong Kong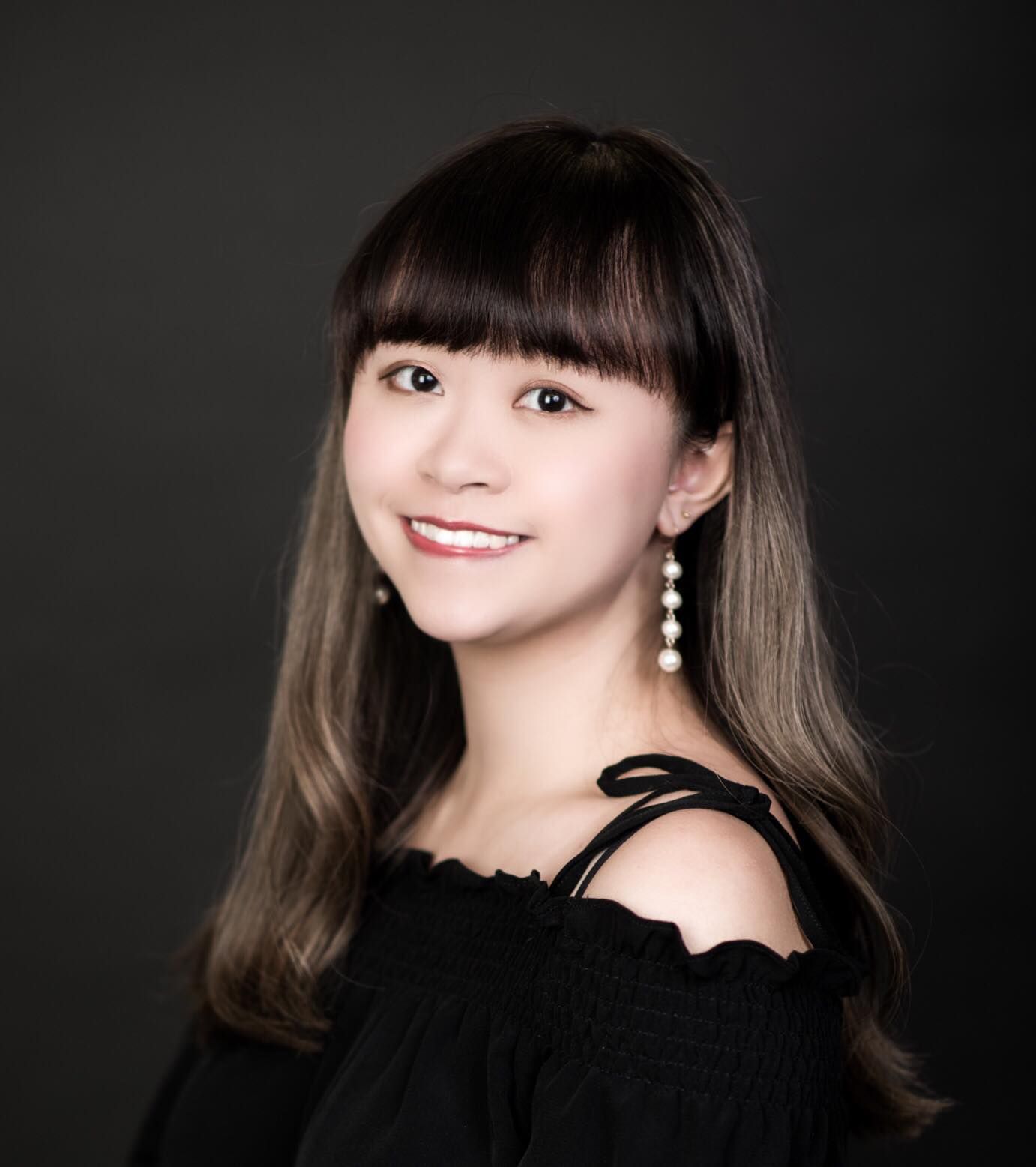 By Helen Yu
April 15, 2021
Here's where to get your fix of comforting Thai food around the city
It's no secret that Thailand is one of the most popular travel destinations in the world. After a year of lockdown and social distancing, this beautiful country has become a dream holiday destination that globetrotting Hongkongers miss the most. Some say it's the fun-filled Songkran festival that happens at this time of year; others miss the gorgeous beaches, spectacular temples, as well as bustling street markets.
Most, however, just pine for the food. In particular, we love the classic pad Thai and tom yum goong soup; and we love that mango sticky rice that lends a sweet complement to an indulgent meal. If you're also craving those intoxicating flavours like we do, but aren't sure which restaurants to visit for a taste of Thailand in our home city, we've got you covered.
Below, we're rounding up the best Thai restaurants in Hong Kong, where you can enjoy everything from authentic recipes to modern dishes with a twist, without having to fly all the way to Thailand.
See also: The 10 Best Restaurants For Filipino Food In Hong Kong
1/14 Samsen
This Michelin Bib Gourmand restaurant has a cult following among Thai food lovers in the city—and for good reason. Run by reputed chef Adam Cliff and his partner Bella Kong, Samsen serves up an extensive selection of traditional Thai dishes as well as delightful iced teas and wines in a stylish setting. Their Thai offerings are made using only quality ingredients and refined recipes—boat noodles, fried rice with crabmeat, Thai milk tea and young coconut ice cream being the most substantial.
Samsen, 68 Stone Nullah Lane, Wan Chai, Hong Kong, +852 2234 0001
Samsen, G/F, 23 Jervois Street, Sheung Wan, Hong Kong, +852 2234 0080
2/14 Wong Chun Chun Thai Restaurant
If you're an avid foodie and neighbourhood explorer, chances are you've heard of—or already been to—Hong Kong's very own "Little Thailand", Kowloon City. Located near Kowloon Tong and Lok Fu, this area is packed with shops selling a multitude of Thai herbs and vegetables and eateries serving up all sorts of Thai delicacies.
It can be dizzying for first-timers deciding which restaurant to try for an authentic taste of Thailand, but we can't recommend Wong Chun Chun enough. A homey bistro that has been serving the city's most discerning food lovers for over 20 years, Wong Chun Chun has a reputation for offering some of the best Thai treats in not only the hood but also across the city. Their fried crab with curry sauce and grilled pork neck are must-haves. Diners shouldn't leave without trying their famous satay chicken and beef skewers as well.
Wong Chun Chun Thai Restaurant, Bel Shine Centre, 23 Tak Ku Ling Road, Kowloon City, Hong Kong, +852 2716 6269
See also: Neighbourhood Guide: What To Eat, Drink And Do In Kowloon City
3/14 Mini Bangkok Thai Food
Boasting three branches in Hong Kong, Mini Bangkok Thai Food is well-known for its mouthwatering dishes that feature an impressive mix of traditional and modern Thai flavours. Spicy and sour chicken feet salad, fried minced pork with basil leaves, and steamed grey mullet with chilli and lemon sauce are among the highlights there. Make sure you also save room for the signature main dishes: soft shell crab curry with bread, fried rice with crab meat and mango, as well as the spicy tom yum babylon shells—you won't regret ordering these.
Mini Bangkok Thai Food, Shop B02, Basement, Tower 535, 535 Jaffe Road, Causeway Bay, +852 2716 7818
Mini Bangkok Thai Food, Shop A, G/F, Siu Ming Building, 50 Kau Yuk Road, Yuen Long, Hong Kong, +852 2716 7800
Mini Bangkok Thai Food, G/F, 9-11 Nam Kok Road, Kowloon City, Hong Kong, +852 2716 7828
4/14 Mak Mak
Conveniently located in the Landmark luxury shopping mall, Mak Mak is a laidback restaurant for guests to enjoy Thai cuisine in a stylish setting. Run by JIA Group, Mak Mak's charming interior plays host to classic Thai dishes including curries and stir-fries.
We commend trying out the marinated crispy pork and crispy soft shell crab with yellow curry sauce and egg for a taste of flavourful Thai food; alternatively, you can opt for the wok-fried tiger prawns with tom yum sauce and stir-fried flat rice noodles with baby kale and pork for a perfect sharing plate. Those wanting to elevate their dining experience shouldn't miss out on their cocktails and exquisite desserts, including the classic mango sticky rice and coconut cream, as well as the Thai milk tea ice cream with coconut custard and fried shallots.
Mak Mak, Shop 217A, 2/F, Atrium, The Landmark, 15 Queen's Road Central, Central, Hong Kong, +852 2893 1003
5/14 Apinara
If you ask any local foodie where the best Thai food in town are, chances are they'll point you in the direction of Apinara—the first Hong Kong-outpost of Yuki Srikarnchana's popular Nara Thai cuisine that Gen.T honouree Pearl Shek co-founded with her business partners.
This celebrity favourite boasts an authentic Thai menu featuring dishes made with age-old recipes and top-quality ingredients, where you can expect nothing less than deliciousness and freshness at this Bangkok import. While the signature appetizer platter and fried butterfly pea rice with crab meat and Thai herbs are a favourite among customers, the real star of the show is the soft shell crab with yellow curry.
Apinara, Shop 205, Level 2, Pacific Place, 88 Queensway, Admiralty, Hong Kong, +852 3107 1888
See also: 10 Minutes With Pearl Shek, Founder of Apinara and Hong Kong's Newest Thai Restaurant, Lady Nara & Nara
6/14 Kin Kao
Kin Kao is heaven for the city's most voracious Thai food lovers—whether you've got a penchant for soup noodles, curries or grilled meat. Led by a small team of passionate Thai chefs, the restaurant is renowned for its impeccable service and gourmet plates curated with the freshest, finest ingredients. Our top picks from their large menu include the boat noodle soup with pork balls and sliced pork, crab meat in red curry sauce and crab meat omelette.
Kin Kao, G/F, Tai Wong Building, 3 Tai Wong Street East, Wan Chai, Hong Kong, +852 2529 3806
7/14 Sip Song
Fancy a stylish dining experience replete with high-quality Thai food and beautiful sea views? Sip Song is the place to be. Sitting pretty at The Pulse in Repulse Bay, this beachside restaurant is adorned with Instagrammable decor and floral-patterned plastic tablecloths that you'd normally find at exotic eateries in Bangkok; here, classic dishes are beautifully presented to impress both your eyes and taste buds.
From the signature pad Thai to the popular red roasted duck curry and innovative 'Don't Tell Mum' roti pancakes with BBQ pork neck and chilli jam, everything served freshly made, with exquisite flavours that will keep you coming back for more. We also highly recommend their refreshing Thai-inspired cocktails.
Sip Song, G/F, The Pulse, 28 Beach Road, Repulse Bay, Hong Kong, +852 2898 3788
See also: The Secluded Hong Kong Restaurants Worth Trekking To
8/14 Chun Yee Thai Restaurant
A hidden gem nestled in the heart of underrated foodie neighbourhood Shau Kei Wan, Chu Yee Thai Restaurant is a welcoming bistro that offers an extensive menu that will satisfy any craving for Thai comfort food that you may have. All the dishes are consistently well made and reasonably priced.
Start with the fresh shrimp in Thai sauce, then tuck into the signature pad Thai and fried rice with pork neck. If you're still craving more (we don't blame you), order their mango sticky rice for a truly indulgent meal.
Chun Yee Thai Restaurant, G/F, 39 Shau Kei Wan Main Street East, Shau Kei Wan, Hong Kong, +852 3178 1333
See also: Neighbourhood Guide: What To Eat, Drink And Do In Sai Wan Ho
9/14 The Spice House
The Spice House is another well-loved establishment that's nestled amidst the hustle and bustle of Wan Chai, frequented by the office crowd and foodies for a taste of exceptional Thai fare. Everything here is meticulously prepared using the finest ingredients to impress hungry diners. Star dishes you can't miss are the pad Thai with prawns, boat noodles, fried noodle with pork or chicken with excellent 'wok hei', as well as the northern Thai speciality, kao soi.
Don't forget to complement your meal with house special drinks such as Thai milk tea, longan juice, lime soda and young coconut—you won't be disappointed.
The Spice House, Shop A, 2/F, Linway Court, 69-71 Stone Nullah Lane, Wan Chai, Hong Kong, +852 2591 4741
The Spice House, G/F, 35 Amoy Street, Wan Chai, Hong Kong, +852 2804 2522
10/14 Chachawan
Rustic decor, Insta-worthy walls adorned with vintage posters, wooden stools—Chachawan sets an exotic scene for a memorable dining experience. Known as one of the very few restaurants in Hong Kong which offer authentic Isaan dishes from the northern part of Thailand, this trendy bistro has an extensive menu that showcases a nicely balanced mix of spicy, sweet, sour and salty Thai flavours.
Everyone comes here for "dtum goong"—a flavourful green papaya salad with crispy pork and tamarind dressing—but you shouldn't miss out on their whole salt-crusted sea bass stuffed with lemongrass, pandan and lime leaf, served with a chilli dipping sauce. There's also a wide selection of cocktails and mocktails that are sure to be the perfect complement to your meal.
Chachawan, G/F, 206 Hollywood Road, Sheung Wan, Hong Kong, +852 2549 0020
11/14 Aaharn
Helmed by internationally renowned culinary master David Thompson, Aaharn is an elegant dining establishment at Tai Kwun which offers top-notch Thai food crafted with respect to traditional recipes, yet also brimming with unique twists. Their menu features a delicious array of Thai dishes beyond just the common few—from betel leaf with pork and prawn salad, grilled chicken skewers, and coconut and turmeric curry of snow crab, to stir-fried soft shell crab with spring onion and curry powder. Everything is prepared with care to lead you through a delightful culinary journey of bold Thai flavours.
Aaharn, 1/F, Armoury Building 02, Tai Kwun, 10 Hollywood Road, Central, Hong Kong, +852 2703 9111
12/14 Milu Thai
Located near Times Square in Causeway Bay, Milu Thai is a perfect spot to refuel and enjoy a delicious post-shopping meal. Here, diners will be spoiled for choice with a menu featuring plenty of satisfying and aromatic dishes. Highlights from the menu include the Instagrammable volcanic ribs, which comes with a generous portion of grilled pork ribs in sweet and spicy garlic sauce; jumbo curry that allows you to enjoy three different types of Thai curries (red, yellow and green); as well as fresh prawn sashimi and pineapple fried rice with seafood.
Milu Thai, 2/F, 3 Yiu Wa Street, Bartlock Centre, Causeway Bay, Hong Kong, +852 2885 0060
13/14 Soul Food Thai
This charming hideaway transports diners to Thailand's bustling restaurants, where delicious food is served and the lively ambience is contagious. At Soul Food Thai, chefs whip up a great variety of specialities from north to the south of Thailand for guests to explore the distinct flavour of this honoured cuisine. Favourites here include chicken wings in fish sauce, soft shell crab pad Thai, tom yum goong soup, as well as grilled pork skewers. Their desserts, such as the mango sticky rice and coconut ice cream, are also to die for.
Soul Food Thai, G/F, 26-30 Elgin Street, SOHO, Central, Hong Kong, +852 2177 3544
See also: Neighbourhood Guide: Where To Eat And Drink In Soho, Hong Kong

14/14 Ruam
It's best to make reservations at Ruam on Wan Chai's bustling Ship Street, which can get packed on any given day during lunch hour and dinner time. The atmosphere here is convivial and relaxing, where you can sample a plethora of delectable Thai dishes and innovative cocktails in a laidback setting. Their plump crab omelette, grilled whole sea bass and duck leg red curry with lychee are huge, but you can't go wrong with any of the classics here—including the pad Thai and charred pork neck.
If you're looking for some desserts to elevate your meal, their banana roti with coconut ice cream and homemade coconut pudding are must-tries. There's also a photogenic greenery lush outdoor terrace area, which is perfect for those who want to wine and dine in style.
Ruam, Shop 9, 1/F, J Senses, 60 Johnston Road, Wan Chai, Hong Kong, +852 3160 8535
See also: Restaurant Review: Ruam In Wan Chai May Be Your New Go-To Thai Place