The Best Weekend Brunches To Try In Hong Kong This Summer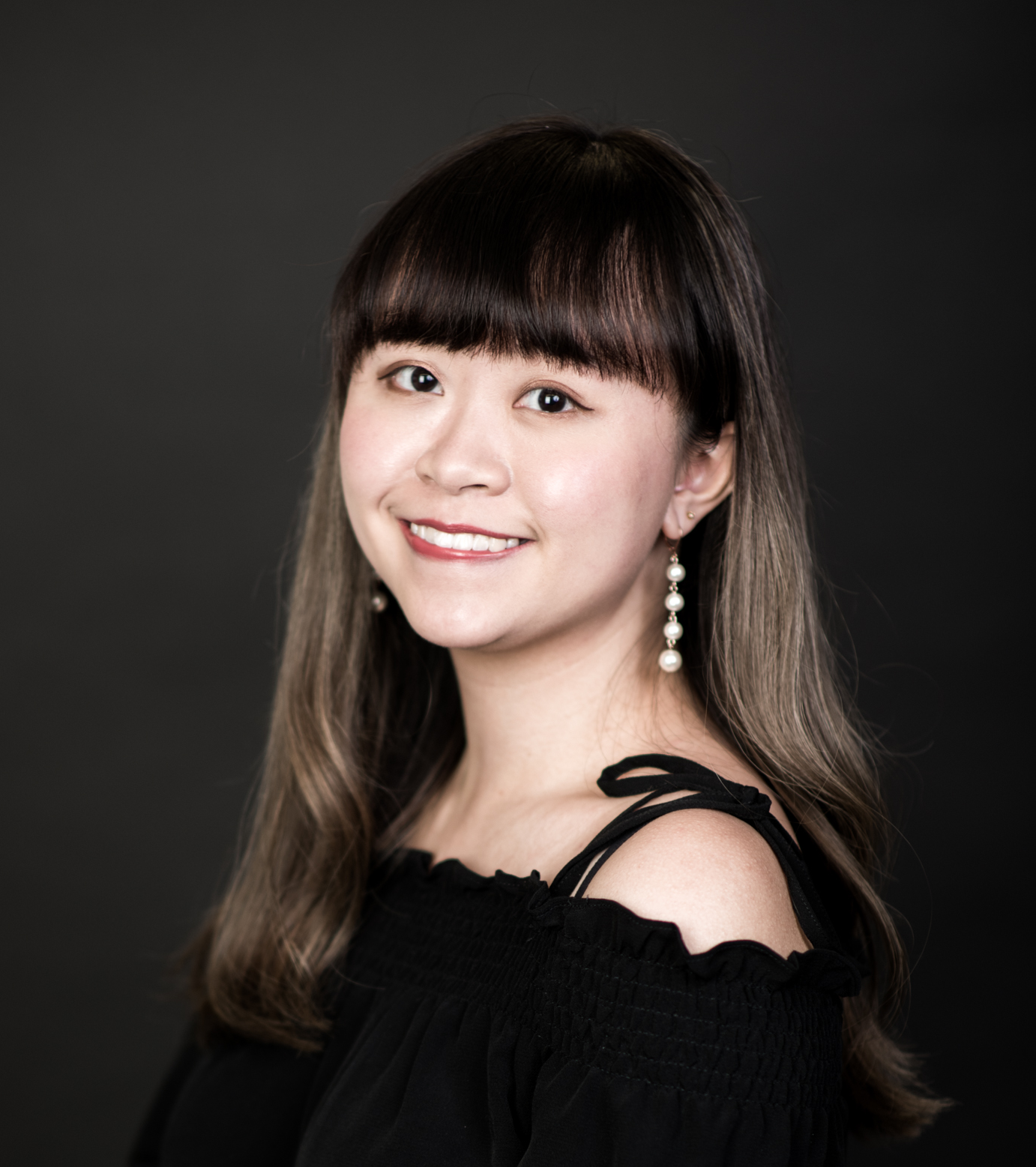 By Helen Yu
July 04, 2019
Reward yourself with a scrumptious brunch this weekend
Weekend brunches have never been more popular in Hong Kong. Whether it's an alfresco brunch with a fantastic view or free-flow champagne, the city has no shortage of exciting menus to impress food lovers.
To guide you through the abundance of options out there, we've come up a list of the best brunches to try this season:
1/7 "Sunday en La Bouqueria" Brunch at La Rambla
Fancy an alfresco brunch experience? La Rambla is the ideal place to be. Stylishly decked out with contemporary art and furnishings, the place not only boasts a great ambience, but also an alluring terrace overlooking Victoria Harbour.
This season, the restaurant drops a new menu which features modern Spanish dishes crafted with premium ingredients and traditional recipes. Guests can anticipate a tantalising selection of tapas, including jamón and cheese toastie layered with black truffle, and grilled tiger prawns to name a few. The menu then continues with the mains, such as the signature suckling pig served with seasonal mushrooms, charcoal-grilled turbot and wagyu beef cheek.
Make sure you also leave some room for their delicate desserts—including French vanilla ice cream sundae and traditional Spanish pastries.
The brunch is priced at HK$550 per person, available every Sunday. There is an option of adding on a free-flow package of Krug Grande Cuvée champagne, and you can also add HK$350 per person for the 3-hour-long Good Open Bar package for unlimited classic cocktails.
La Rambla, 3071-73 Level 3, IFC Mall, Central, Hong Kong; +852 2661 1161
2/7 Lavish Summer Brunch at Prohibition Grill House & Cocktail Bar
Revitalise your weekend with a decadent feast at Prohibition Grill House & Cocktail Bar. To celebrate the American Independence Day, the restaurant is launching a semi-buffet brunch which offers everything from the elaborate salad bar for fresh starters, to premium seafood and a carving station for home-roasted ribs, suckling pig and lamb leg.
To end your lavish meal on a high note, indulge in the dessert buffet with a wide array of freshly baked pastries, cakes and seasonal fruits.
The brunch is priced at HK$458 per adult and HK$258 per child aged 6 to 11, available every Saturday and Sunday from 12:00 pm to 3:00 pm. Guests can add HK$138 for a free-flow package of selected sparkling, house red and white wine, draught beer, as well as juice and soft drinks.
Prohibition Grill House & Cocktail Bar, G/F, Club Wing, Ocean Park Marriott Hotel, 180 Wong Chuk Hang Road, Aberdeen, Hong Kong; +852 3555 1900
3/7 Sunday Brunch at The Tai Pan, The Murray
Set in The Murray, one of Hong Kong's most luxurious hotels, The Tai Pan introduces an elegant semi-buffet brunch this season, which starts with freshly shucked French oysters, followed by scrambled eggs and creamed green asparagus topped with lavender foam. Guests will also get to savour an opulent spread of fresh salads, smoked seafood, premium cheeses and the crispy roast Peking duck with puttanesca sauce.
The menu also features six exquisite main courses, such as green pea-barley risotto, roast chicken roulade and grilled beef rib-eye to make sure every guest is spoilt for choice.
The brunch is priced at HK$598 per adult and HK$298 per child aged 5 to 11, including a free-flow of NV "R" de Ruinart Brut champagne, beer, house white and red wines.
The Tai Pan, UG/F, The Murray, Hong Kong; +852 3141 8888
4/7 Sunday Seafood and Champagne Brunch at Bostonian Seafood & Grill, The Langham
Treat yourself to a satisfying brunch this weekend at Bostonian Seafood & Grill, The Langham. This chic eatery with prides itself on excellent service and diverse array of seafood offerings. This time, it launches a four-hour Sunday brunch menu for a truly indulgent dining experience.
The menu features the restaurant's signature seafood tower which is packed with oysters, Alaskan crab legs and prawns, while other dishes include gin and wasabi marinated salmon, and fine artisanal cheeses. Guests can also choose their main course from selections such as grilled Black Angus beef tenderloin, whisky marinated Tasmanian organic salmon to barley risotto with porcini and black truffle.
The brunch is priced at HK$588 per adult and HK$294 per child aged 5 to 11, with free-flow soft drinks and orange juice, available every Sunday from 12:00 pm to 4:00 pm. Adult guests can opt for the free-flow option priced at HK$688, featuring house wines, beers, soft drinks, and orange juice, together with Perrier-Jouët Grand Brut N.V. champagne. You can also pay HK$788 for an upgrade to Perrier-Jouët Blason Rosé N.V. champagne.
Bostonian Seafood & Grill, Lower Lobby Level, The Langham, Hong Kong, 8 Peking Road, Tsim Sha Tsui, Hong Kong; +852 2132 7898

5/7 Sunday Brunch at Fumi
If you are searching for some of the best Japanese delicacies for brunch, head to Fumi. The restaurant showcases a new Sunday brunch menu featuring unlimited fresh seasonal sashimi, Hokkaido red king crab leg, Nangoku Genki chicken and sea prawn tempura—what's not to love?
Apart from the lavish buffet, diners can choose a main course from six options, ranging from Japanese seafood soup and miso cod, to grilled Japanese chicken teriyaki and A4 Miyazaki beef Himi udon in soup. There's also a takoyaki station which serves hot and freshly made octopus balls, where diners are welcome to make their own takoyaki with the chef's guidance.
An exquisite dessert platter of premium ice-cream, seasonal fruits and Japanese sweets will be served at the end of your meal.
The brunch is priced at HK$480 per adult and HK$280 per child aged 3 to 11, available every Sunday from 12:00 pm to 3:00 pm. Free-flow beverage packages are also available, where guests can add HK$88 for soft drinks and juices; HK$138 for sake, beer, soft drinks and juices; and HK$168 or champagne, wines, sake, beer, soft drinks and juices.
Fumi, 6/F, California Tower, Lan Kwai Fong, 30-36 D'Aguilar Street, Central, Hong Kong; +852 2328 3302
6/7 Weekend Brunch At Kinship
Set in the heart of Soho, newly opened Kinship is offering two different menus as crafted by the chef-owners: American-born Chris Grare and native Brit Aaron Rhodes. The brunch menu will alternate between American and British themes every weekend, each boasting authentic flavours from their home countries.
The American Brunch Menu starts with family-style appetisers such as warm homemade biscuits slathered in Southern-style sausage gravy and Cajun seasoning. For main course, guests can opt for hot and sweet fried chicken and waffles, the polenta and fried prawn with pickled jalapeno sour cream, or a stack of fluffy pancakes layered with crispy bacon and peanut butter. On the sweet side, you will find classic American treats such as ice cream sundae with caramel sauce and funnel cake with powdered sugar.
For the British Brunch Menu, guests can choose between pea and ham soup or truffle terrine as starter, followed by diverse main course options such as tender roast sirloin of Devonshire beef or the baked Norwegian salmon. A delicate range of desserts including homemade vanilla soft serve and buttery English Bakewell tart with poached summer berries, will be served to complete your brunch.
Each menu is priced at HK$388 per person, where guests can also add HK$198 for a free-flow drink option, which features cava, house red and white wines, bear, as well as American and British cocktails. The brunch will be served from 11:30 am to 1:30 pm and 2:00 pm to 4:00 pm.
Kinship, 3/F, LL Tower, 2 Shelley Street, Central, Hong Kong; +852 2520 0899
See also: Chefs Arron Rhodes And Chris Grare To Open Kinship In Central
7/7 Weekend Brunch at Uoharu
The Hong Kong branch of well-known Tokyo izakaya Uoharu is launching their very first all-you-can-eat weekend brunch menu, where guests can anticipate a sumptuous feast of premium and fresh Japanese delicacies with free-flow drinks.
Following the authentic izakaya dining style, diners will have to first duck their heads to enter through a miniature Japanese-style entrance, which demarcates a space where everyone is equal in stature. Highlights of the brunch menu include uni and salmon roe macaroni gratin, karubi with bone (slow-cooked wagyu ribs) and bagna càuda with anchovy sauce that made with Uoharu's secret recipe. To satisfy a sweet tooth, you can order either gelato or custard pudding.
The menu is priced at HK$298 per adult, HK$98 per child aged 6 to 12 and free for children under 6 years old. Guests can add HK$168 for alcoholic drinks package and HK$98 for non-alcoholic drinks package. The menu is available on both Saturdays and Sundays from 12:00 pm to 3:00 pm.
Uoharu, 7/F, M88 Wellington Place, 2-8 Wellington Street, Central, Hong Kong; +852 2217 8880
See also: Review: At Uoharu, Fire And Theatrics Take Centre Stage