Carbone Copy
Digest
Mario Carbone talks about the opening of his eponymous Italian-American restaurant
Portrait by Jesper McIlroy
It's barely been 18 months since the original Carbone opened in New York City, but Major Food Group (MFG) has carved out the ninth floor of LKF Tower in Hong Kong to bring a little Italian-American swagger to the dining scene. Opened in collaboration with Black Sheep Restaurants, Carbone Hong Kong is a faithful recreation of the Greenwich Village hit, from the large-scale Julian Schnabel artworks to the penny tile floors, brass chandeliers and the flamboyant maroon tuxedos worn by staff. We sat down recently with Mario Carbone, chef and managing partner of MFG, to talk about their rather unusual approach to fine dining.
Hong Kong Tatler Dining: How did the idea of Carbone Hong Kong come about? It's pretty daring to do another one halfway across the world when the original is still so young.
Mario Carbone: I met the Black Sheep guys maybe nine or ten months ago. Carbone was finally at a point where it could survive on its own for the weekend. We were exhausted from the experience so we took a food trip just to get away for a while. We were introduced to the guys, and it was like staring into a mirror. We're about the same size, and ages, and we do things in similar ways, with good spirits. Just from hanging out and being friends and enjoying food together, we began talking about this idea.
HKTD: What's your feeling of Hong Kong's dining scene? How do you think Carbone will fit in?
MC: I'd like to think that Carbone will fit in well. It was a new concept, even for New York, when I opened it. It was an old style of dining that I remembered from when I was a kid, and I wanted to bring it back to New York.
HKTD: Tell us more about this style that Carbone is representing.
MC: It's Italian American food. It's New York Italian food. It's a hybrid cuisine, and we present a lot of it tableside. The "captains" who serve you are as skilled as some of the chefs in the kitchen. Back in the 50s, this was a more prestigious job than being a chef. They were the stars, they were the show, they were the ones putting on the performance. We do our best in New York, and we're doing our best in Hong Kong, to bring back that style of dining and bring back the prestige to that position. It's a professional job if you treat it as such, and we take it seriously.
HKTD: How similar are the two restaurants?
MC: What you're going to get here that I can't get in New York, is the kind of moment where you're going to get off the elevator and be greeted by the hostess team. In New York, you just open the door and you're in. Here, we're going to kind of use the elevator corridor to capture this moment where you open the door – kind of like watching the Great Gatsby, when you walk into a party for the first time. It should have a similar kind of vibe, where you get hit with the music and you're like, "What just happened? This is super old school."
HKTD: And what about the food?
MC: Good chefs haven't looked at this cuisine in a long time. You have to dust off the playbook and look at these dishes and be like, "Okay, how are we going to make this taste good?" You can't do an Italian American restaurant with Frank Sinatra playing, and put a little cube of veal parmigiano on the plate. It's got to be a whole veal chop with the bone. You have to follow the script all the way through. For me to really transport you to New York in 1958, everyone's got to buy in.
HKTD: What's your favourite dish on the menu here?
MC: A grouper picatta, which is halibut picatta in New York. It's incredible. We steam it, and it's warmed with brown butter basted over the top, served with capers and lemon. It's really traditional food. You're gonna order it and have a pretty good idea of what it's going to look like, and it's going to come and be pretty much what you thought it was going to be. Hopefully, it's just the best version of what you've had before.
HKTD: It definitely feels like people backlashing against fine dining and unrecognizable foods. When you opened Carbone a year and a half ago, was that at the forefront of your mind?
MC: Even we are tired of eating that way. I've had my fill of those super long tasting menus. I wanted to open something that was fine dining but also a lot of fun. People should have smiles on their faces, the music is a little loud, the food's huge, people are having fun and it's a good time, but it's still fine dining. There's no reason why you can't have everything.
HKTD: So how would you define fine dining?
MC: Fine dining for me is all about amenities. It's a beautiful wine list; it's drinking out of a beautiful glass; it's having nice china. It's everything you want out of your meal when you're taking the night off of cooking at your house, like if you're celebrating something or are out for a good time. This is theater for me. I don't ever want to put a restaurant in the theatre district in New York, because I don't want to play second fiddle to what you're about to go see. If you're coming here, I'm going to put on a show for you. It's your night off from cooking, and hopefully I can give you amenities that you don't have at your home. That's fine dining.
Trending
Exclusive: Red Carpet Arrivals At The 12th Asian Film Awards
March 21, 2018 | BY Hong Kong Tatler
play_arrow
Exclusive: Tory Burch Shop Opening and Private Dinner
March 12, 2018 | BY Christian Barlow
photo_library
Alisan Fine Arts x HKAHF's HOPE Exhibition Opening Party
March 9, 2018 | BY Christian Barlow
photo_library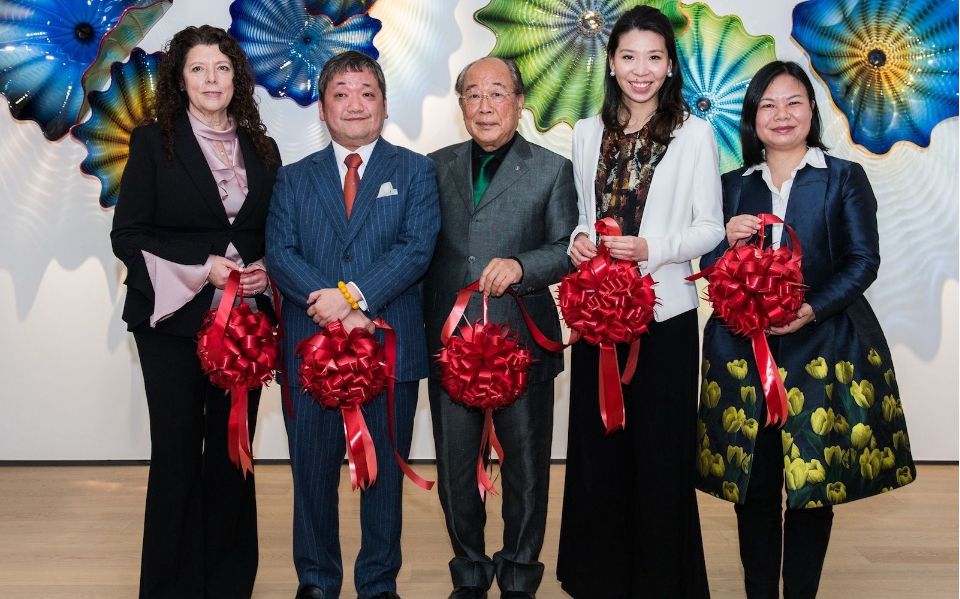 Whitestone Gallery Hong Kong Opening Party
March 9, 2018 | BY Christian Barlow
photo_library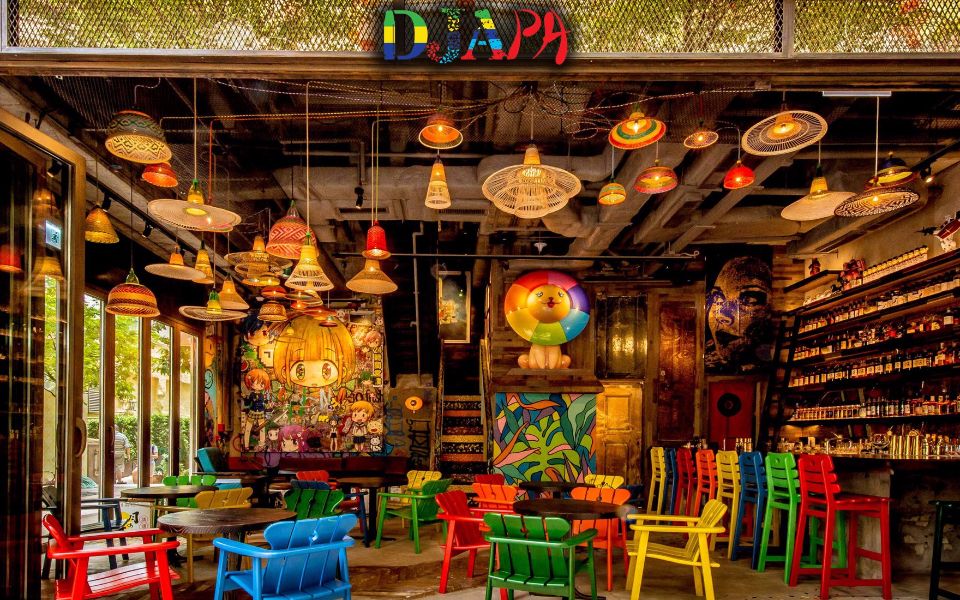 Asia Miles Offers Extra Perks In New Dining Rewards
March 9, 2018 | BY Hong Kong Tatler
International Women's Day: 10 Women Who Are Shaping Hong Kong For The Better
March 8, 2018 | BY Kate Springer