Where Chefs Are Excited to Eat In Hong Kong: June 2021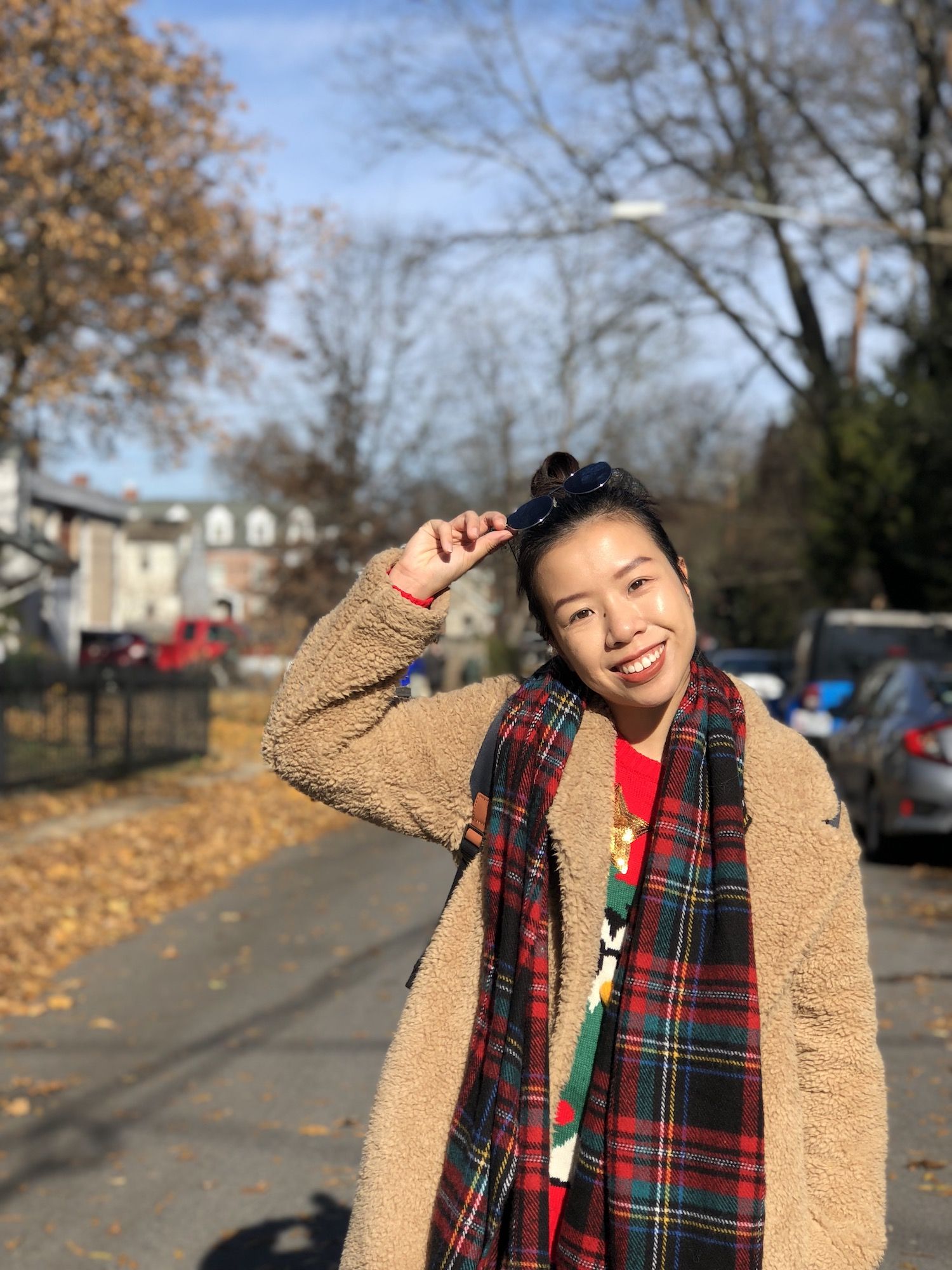 By Doris Lam
June 02, 2021
Chefs Vicky Cheng, Max Levy, Jacky Ng and Junwoo Choi share where they're excited to visit in June
Welcome back to our monthly series where we ask chefs and restaurateurs about where they're excited to eat each month.
From under-the-radar spots that remind them of home, to luxury fine dining experiences that chefs are dreaming of revisiting, we spoke with chefs Vicky Cheng of Vea Restaurant and Chinese fine dining restaurant, Wing; Max Levy of the soon-to-close Japanese restaurant, Okra; restaurateur Jacky Ng of Check-In Taipei and Foodtank Group; and chef Junwoo Choi of OBP, Soho's hippest Korean restaurant, to see where they'll be eating at this June.
See also: Where Chefs Are Excited to Eat In Hong Kong: May 2021
Vicky Cheng, chef-owner of Vea and Wing
Caprice
I heard they have an asparagus and uni tasting menu which I would love to try if I have the chance. I've missed their duck and many other dishes!
Caprice, Podium 6, Four Seasons Hotel Hong Kong, 8 Finance Street, Central, Hong Kong, +852 3196 8860; fourseasons.com
Hansik Goo
I don't get to eat at Korean restaurants much and Hansik Goo is perhaps the most impressive Korean food that I've had in Hong Kong. I am still dying to try the fried chicken and am already missing the seafood pancake.
Hansik Goo, 2/F, 8 Lyndhurst Terrace, Central, Hong Kong, +852 2798 8768; hansikgoo.hk
See also: Korea's Mingoo Kang Of Mingles To Open Hansik Goo This June 2020
Hidden
Fried food is just so addictive. I hope to catch them before the shirako season ends.
Hidden, Room D, 3/F, Prosperous Commercial Building, 54 Jardine's Bazaar, Causeway Bay, Hong Kong, +852 2504 1511
Sam Tor
This is a small restaurant in Central and always packed, so try to avoid peak lunch hours. It's my favourite go-to place for noodles. I always order the same bowl of noodles with goose intestine and pork liver and a side of fried fish balls with fermented clams. But everything is really good here, including their jumbo size wonton, and fresh black beef tripe.
Sam Tor, G/F, 30 Pottinger Street, Central, Hong Kong, +852 2801 6352
Yat Lok Restaurant
This famous restaurant needs no introduction, but what I particularly like about their goose are the spices they use.
Yat Lok Restaurant, G/F, 34-38 Stanley Street, Central, Hong Kong, +852 2524 3882
Jacky Ng, co-founder of Check-In Taipei and Food Tank Hospitality Group
Chotto Maki
I was raised in Vancouver, so I always have a craving for Canadian-style maki rolls. A few times a week, my cheap, quick go-to place is Chotto Maki, tucked away in Li Yuen Street West in Central.
Their signature rolls are extra large in size, rarely seen in Hong Kong but quite normal in Vancouver terms. My favourite roll is definitely the Beefiyaki, which is packed with teriyaki beef, cucumber, tofu skin, avocado, tobiko, garlic chips and finished with unagi sauce and their house special sauce, which has an addictive sweet and spicy kick.
On days when I'm feeling more traditional and want a one-biter, I love the California roll or Black Magma roll, which are both very representative of Vancouver's Japanese cuisine. I must say, the California roll is one of those comfort foods for me: I grew up eating it a few times a week, and of course, it must have the shredded crab stick mixed with a generous amount of mayo and avocado!
Chotto Maki, G/F, Li Yuen Street West, Central, Hong Kong, +852 5111 6074; Chotto Maki Wan Chai, G/F, 33 Amoy Street, Wan Chai, Hong Kong, +852 8481 2861; chottomaki.com
Interval
I always love to find an all-day dining place to just chill, get some work done, and enjoy some good food. The new Interval at Cyberport has definitely become one of my favourite venues lately. Even before diving into the food and drinks, the venue itself is simply an F&B paradise. From the Farmacy display featuring fresh grown hydroponics herbs and vegetables to the imported Stefano Ferrara Forni pizza oven and a state of the art charcoal Josper grill, there's nothing more a chef can ask for in just a café restaurant.
For the food, I am absolutely amazed to find one of the best pizzas I've had in a while here, especially since the base is a sourdough recipe that I cannot resist. The Quattro Formaggio was utterly delicious and the charcoal pizza oven adds a perfect char to the crust while still a slight chewiness from the sourdough remains.
What's an Italian meal without dessert right? No matter how full I am, I would still order the super Instagram-able tableside tiramisu that is on par with any top Italian restaurant in the city. Well done to Josh and Caleb @twins_kitchen for continuing to make Hong Kong's F&B scene exciting!
Interval, Shop 207, 2/F, The Arcade, Cyberport, 100 Cyberport Road, Pok Fu Lam, Hong Kong, +852 2380 3498; twins-kitchen.com
See also: Interval, A Lifestyle Cafe By Twins Kitchen, Expands To Opposite Ends of Hong Kong With Two New Locations
Cultivate
An obvious recommendation to anyone I meet these days includes Leonard Cheung's (@leonidas_xcii) new casual fine dining restaurant, Cultivate. Despite being in a biased position since I'm the co-founder of the restaurant, I honestly prefer dining without the uptight, white table cloth and gloves kind of atmosphere, especially if there's no special occasion.
The experience at Cultivate is exactly this new breed of casual fine dining that chef Leonard wants to introduce to Hong Kong's dining scene. It is definitely a treat to be able to have exclusive insider access to taste and see chef Leonard's dish creations come to life on a daily basis. He continues to constantly change his tasting menu dishes based on the quality of seasonal ingredients available.
His spring menu is just about to end and I am super excited for all the dishes coming onto the summer menu. One of my most anticipated dishes will be his signature dessert called Summer Truffle, which will be a refined and elevated version of the one he had done before for his private catering. He has chosen an unlikely dessert ingredient to be the ice cream flavour—Sunchoke (Jerusalem Artichoke) which is just coming into season. The sunchoke ice cream is covered with a crumble mix (consisting of chocolate biscuits, truffle powder, grated truffles and chocolate pop rocks), cleverly disguised to resemble a truffle. Together with candied hazelnuts, parmiggiano, caramel and grated Perigord truffles, this dessert satisfies my sweet and savoury obsession while being truly an indulging treat to end the meal. I can't wait to try the rest of his new summer menu this coming month!
Cultivate, Shop A, G/F, 27-29 Elgin Street, Central, +852 5303 1230; cultivate.hk
See also: Cultivate, Leonard Cheung's New Soho Restaurant, Pays Homage To Seasonality
Grotto
With the craze of coffee shop openings in the past year, I enjoy café hopping as well! To support local small businesses, I prefer to stay away from the bigger brands with many outlets. I've recently discovered a hidden gem in Quarry Bay called Grotto, opened by a Vancouver-ite @andy_dark, with its famous Instagram blue façade shopfront. As a lover of baked goodies, I highly recommend their S(t)ones, two of my favourite flavours are the Kazan Seki (houjicha mochi) and Black Onyx (candied orange rind and Grand Marnier).
To pair with the scones, I'd settle for the Shizuoka hojicha latte, a perfect option for those who may not want caffeine but still want to enjoy the coffee experience. Grotto is also an amazing brunch spot, with some delicious offerings designed by Andy, such as the Oasis Croffle (with all the goodies from a benedict, soft boiled egg, avocado, parma ham, but with a croissant waffle underneath).
Grotto, G/F, Oceanic Building, 17 Hoi Chak Street, Quarry Bay, Hong Kong; instagram.com/grotto.hk
11 Westside
Finding an authentic Mexican joint in Hong Kong is not an easy task. If you're looking for the best Mexican restaurant in Hong Kong, I'd recommend 11 Westside without hesitation. As a fan of chef Esdras @esdras8a since before The Final Table on Netflix, I am excited that Hong Kong can finally enjoy the full-on LA-inspired Mexican experience.
To start off, I always order the tableside Guacamole, which they let you tailor to the exact taste you'd like (down to the amount of salt and pepper). Then, of course, it's time to indulge in as many tacos as possible! With almost 10 different variations, my favourite is definitely the Baja Fish—the beer-battered crispiness combined with the shredded cabbage, pico de gallo and smoked chilli mayo is to die for. I can have 4 to 5 of these and I'd still be craving for more! And as a budget-friendly diner at times, I always head over on Taco Tuesdays for half-price tacos, as I can just forget about the bill and order as much as I want without breaking my wallet. Another well-executed item on the menu is the Spiced Snapper. The creaminess of the cauliflower puree and the spiciness of the sauce compliments two generous portions of the nicely seared snapper.
As a fellow restaurateur, I am also always intrigued when venue interiors are well designed. To me, it is as important to be able to create a dining space with the right vibe on top of delicious food.
11 Westside, 1/F, The Hudson, 11 Davis Street, Kennedy Town, Hong Kong; 11westside.com
Max Levy, Chef-owner at Okra
Ta Vie
Ta Vie was the best meal that my wife, Izaskun, and I had out last year and we were lucky enough to go again for our wedding anniversary in April this year. Even though his training and career are best largely in French cuisine, chef Hideaki Sato's food is one of the purest examples of Japanese food philosophy that we've tried outside of Japan. With pure, clear and simple flavours elevated without the usual excess of cream or butter, and service that truly warrants a Michelin experience.
Ta Vie, 2/F, The Pottinger Hong Kong, 74 Queen's Road Central, Central, Hong Kong, +852 2668 6488; tavie.com.hk
Happy Paradise
Happy Paradise is also one of my favourite restaurants in town. May Chow is a chef who wears her humbleness on her sleeve and is always willing to learn from anyone and everyone that she comes into contact with, and this directly shows up in her food whether in her dishes for friends or her menus that she develops with her team at her restaurants. Happy Paradise is a place that brings Hong Kong's Cantonese cuisine back to its playful and experimental roots while still keeping it elegant and balanced.
Happy Paradise, UG/F, Ming Hing House, 52-56 Staunton Street, Soho, Central, Hong Kong, +852 2816 2118; happyparadise.hk
See also: The Tatler 10: May Chow of Little Bao, Second Draft And Happy Paradise
Yeung Ying Pou
We found Yeung Ying Pou three years ago and have been in love with all their simmered meats ever since. The sauces are incredible - balanced perfectly in a 1:1:1 of smoky, salty and sweet without being greasy.
Yeung Ying Pou, Room R, 11/F, Camel Paint Building Block 3, 60 Hoi Yuen Road, Kwun Tong, Hong Kong, +852 2382 6988; instagram.com/yeungyingpou
Junwoo Choi, Chef at OBP
Fukuro
Fukuro is a spirited izakaya for Soho's night owls. Normally I really love travelling to Japan but since Covid made it difficult to travel, Fukuro has become my go-to Japanese izakaya in Hong Kong. Highly recommend Fukuro's wagyu beef sando and tuna tataki.
Fukuro, G/F, Winly Building, 1-5 Elgin Street, Central, Hong Kong, +852 2333 8841; fukuro.com.hk
Arirang Korean Restaurant
Arirang Restaurant was the first Korean restaurant that opened in Hong Kong in 1964. I haven't been back to Korea for a long time so whenever I miss traditional Korean food, I'll visit Arirang. Highly recommend the ssam bap (rice lettuce wraps) served with multi-grain rice with fermented doenjang paste. The wrap with colourful vegetables and Korean-style barbecue bulgogi and spicy pork belly always makes me happy.
Arirang Korean Restaurant, 3/F, W Square, 314-324 Hennessy Road, Wan Chai, Hong Kong, +852 2506 3298; arirang.com.hk
Kozy Okonomi-yaki Teppan-yaki
Kozy Okonomi-yaki Teppan-yaki is a cosy late night Japanese restaurant in Hong Kong that specialises in teppanyaki. I love their fried rice, seared scallops and okonomiyaki. Pair everything with sake and it'll be the perfect dinner.
Kozy Okonomi-yaki Teppan-yaki, 9/F, Circle Plaza, 499 Hennessy Road, Causeway Bay, Hong Kong, +852 2591 1281; facebook.com/Kozy-Okonomi-yaki
See also: 3 Hong Kong Chefs Share Their Passion For Extreme Sports