Candy Box Fillers For Chinese New Year 2021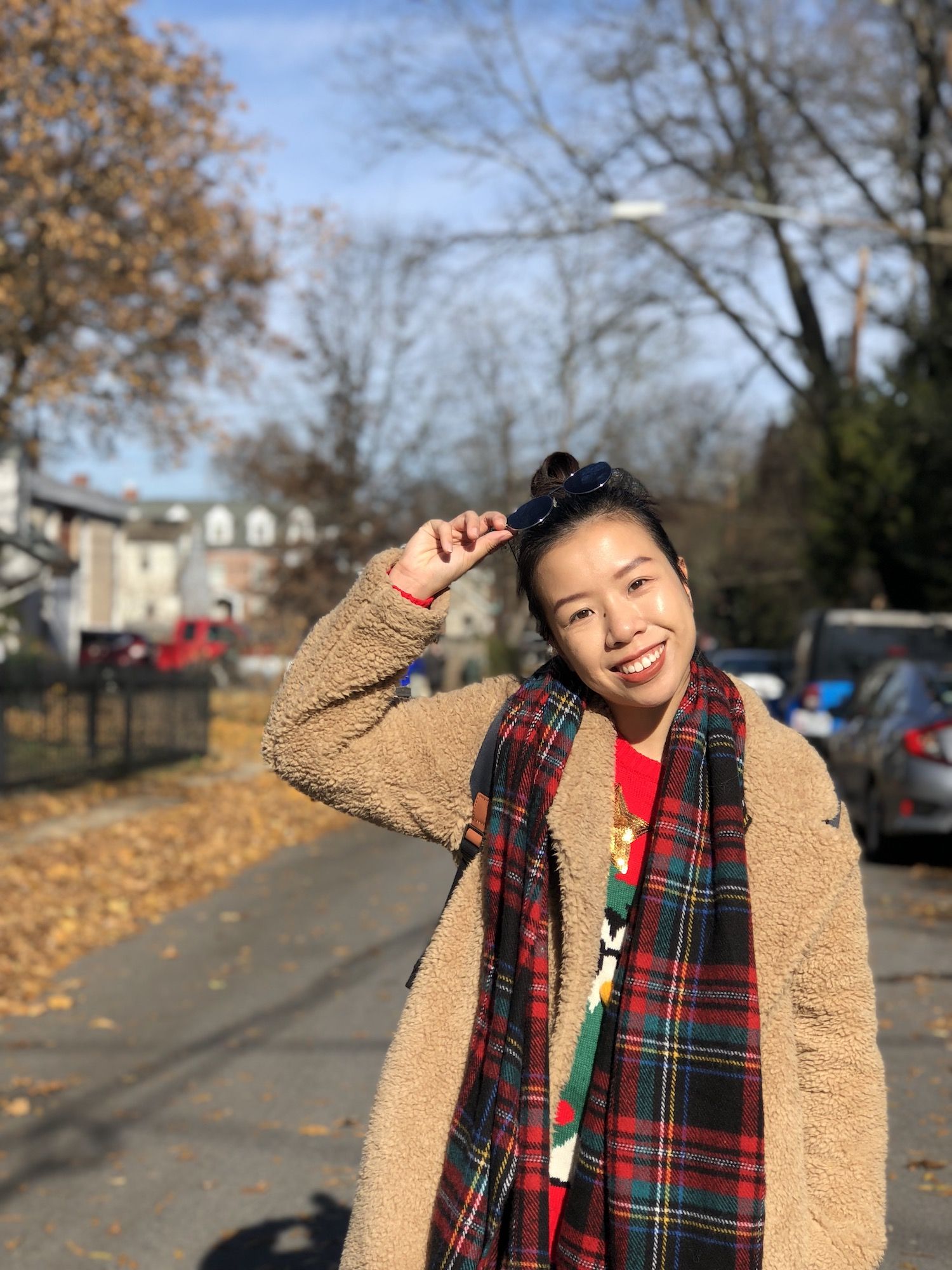 By Doris Lam
February 03, 2021
The Year of the Ox is around the corner, which means it's time to clean up the house and make it guest-ready for when friends and family come to visit—that includes filling up your CNY candy box
While there are numerous Chinese New Year traditions to follow during this season, the one that little ones are the most excited about (aside from red pockets), is the Chinese candy box.
The candy box, traditionally made in a circular shape and coloured in red, comes with several dividers for families to fill it up with different types of candies, nuts and seeds. Seen as a symbol of luck and togetherness, the box of goodies is usually offered to guests to snack on during Chinese New Year.
Thinking of continuing this Chinese New Year tradition at home? From traditional must-have sweets, to luxury options, and healthy alternatives, we list out the best Chinese New Year candy box fillers options for you to choose from.
See also: Eating Your Fortune: The Art Of The Chinese New Year Candy Box
Traditional Fillers
Lotus Seeds
A symbol of harvest and abundance, lotus seeds are the most important item in the traditional Chinese candy box. You'll usually find two types of melon seeds in stores: a smaller, red seed and a larger, fleshier brownish black seed. Unlike sugary sweets, lotus seeds are low in cholesterol and have high nutrient content, making them the perfect snack to nibble on while hanging out with friends and family.
Candied Fruits and Vegetables
Candied fruits and vegetables may sound weird, but it's what each item represents that makes them important to the candy box tradition. Traditionally, there are eight must-have candied items in the box, including lotus roots, coconut shreds, carrots, lotus seeds, coconut wedges, winter melon, kumquats and water chestnuts. Each one represents a specific blessing and wish such as increased fertility, wealth, high spirits and wellness, as well as good beginnings and endings.
Lucky Candies
Packaged in shiny red and gold foil, Garden's Lucky Candies are a staple in many households during Chinese New Year. The candy's Chinese name translates to "red packet" in Cantonese, hence providing another layer of good luck wishes. Aside from the connotations in what the candy represents, the treat within is a creamy strawberry flavoured, taffy-like candy that's a joy to chew on throughout the day.
White Rabbit Candy
This iconic candy needs little introduction. The White Rabbit candy is a white, soft chewy candy that originated from Shanghai in 1943. The candy itself is wrapped in a thin, edible layer of sticky rice paper that's meant to be eaten as a whole. While the original vanilla flavour remains the popular one by far, new flavours such as chocolate, coffee, coconut, strawberry and mango have been added as well.
Luxury Candies
Date by Tate Chinoiserie Box
Looking to celebrate Tate Dining Room's recent two Michelin star award? Bring home a box of Date by Tate's Chinoiserie Box which comes with four different confectioneries made with a Cantonese twist. Blending Chinese flavours into Western-style treats, the box includes peanut sablés (French shortbread cookies), white and black sesame sablés, raspberry & crispy rice white chocolate rocher, and sesame & crispy rice white chocolate rocher.
Butterfly Patisserie Chocolate Dipped Orange Peel
A modern replacement for the traditional, sugary fruit treats, Butterfly Patisserie's chocolate dipped orange peels come beautifully packaged and carefully arranged. Each of the thinly sliced, candied orange peels are half dipped in 70 per cent dark chocolate, giving you a bitter-sweet bite each time.
See also: Chinese New Year 2021: 16 New Afternoon Teas To Try In Hong Kong
Peninsula Chinese New Year Candy Box
Peninsula's seasonal goods are almost always sold out. Their 2021 Chinese New Year candy box, however, is still up for grabs on their online boutique. The red box is illustrated with a minimalistic ox to celebrate the Year of the Ox, and you'll find 32-pieces of handmade pumpkin seed candies and ginger candies with peanuts inside.
A Treat
These artisanal cookies from Instagram bakery, A Treat are so out-of-the-box that we could only wish they'll remain a staple in their usual menu. Their cookie box set comes with five different cookie flavours: bamboo charcoal with almond sakura shrimp; salted egg yolk with bacon; seaweed, sesame seed and meat floss; cheese and onion; and finally, Italian pesto with pine nuts. Order your set via Whatsapp and choose to pick up your cookies at their allocated destinations or arrange delivery for an extra cost.
Agnes b. Fortune Cookies
Missing Chinese American eateries and fortune cookies? Agnes b. has launched a fortune cookie set as part of their Chinese New Year collection. Each box includes 20 of the beloved, golden-yellow cookies with a piece of paper with your "fortune" hidden within.
Healthier Alternatives
Mother Pearl Almond Pulp Cheese and Rosemary Crackers
Vegan bubble tea shop, Mother Pearl's almond pulp cheese and rosemary crackers will be a welcomed sight in the midst of sweet treats. The shop's selection of healthy snacks is usually perfect for refuelling in-between meals. In this case, however, it makes a great candy box filler for those who prefer more savoury snacks. Made with almond pulp, ground flaxseeds, nutritional yeast and turmeric, it's as nutritious as it is delicious.
See also: Provenance Is A New Plant-Based Cookbook By Chef Peggy Chan
Food Craft Ketogenic Raw Spirulina Energy Balls
Got a sweet tooth but don't want to indulge in processed candies too much? Food Craft's raw spirulina energy balls are keto-friendly, low-sugar and filled with high sources of protein, vitamin B, omega 3 and 6 fats. The green hints of colour come from spirulina powder, and the supplement is said to contain high anti-inflammatory and brain-protective properties.
Coco Paradise Coco-Smoky Chips
Coco Paradise's coconut chips act as a healthier alternative for the Chinese candied coconut chunks and chips. The coconut pieces are baked to a crispy, crunchy bite and seasoned with a smokey, barbecue flavour, these Coco-Smoky chips are vegan, nut-free and guilt-free.
A Kissing Tree Organic Freeze Dried Strawberries
The Store stocks a variety of freeze-dried fruits that are the perfect size to decorate your candy box with. To continue with the festive spirit, pick up a jar of crunchy freeze dried strawberries—their vibrant red colour will tie everything in the box together, completing your self-curated candy box.
See also: The Best Chinese New Year Displays To See In Hong Kong, 2021
Four Grams
Made with natural and wholesome ingredients without any preservatives, Four Grams offers bite-sized cookies with unique, East-meets-West flavours including dried shrimp flavoured cookies, classic strawberry and more. Their Chinese New Year set includes the spicy seafood XO sauce flavour, red date flavour and pistachio flavour cookies.
While the set is currently sold out, Four Grams have created an extra 20 sets just for Tatler Dining readers; send a direct message to Four Grams on Instagram stating your interest and make sure to mention @tatlerdininghk before 8 February 2021.
Moono
Moono, a new bakery in Sham Shui Po specialises in 100 per cent vegan treats, selling everything from cakes, pastries, bread to chocolates. Their Chinese New Year set comes with six-pieces of Osmanthus Oolong dark chocolates; gluten-free seaweed and white sesame crackers; nine-pieces of golden crispy sticks; and nine-pieces of haw flakes Kohakuto candy.
See also: 7 Instagram Bakeries for Minimalistic Korean Cakes