Food Culture in Osaka
Digest
September 3, 2012 | BY Amy Wan
Our guide to the iconic foods of Japan's third-largest city
Osaka is the third-largest city in Japan, and has been known for centuries as the 'Kitchen of the Nation'. After the 17th century civil war, the city flourished as an economic centre and distributed goods such as essential food produce and precious rice nationwide and abroad. This destination, brighter and brasher than many other cities in the country, is deemed the heart of Japanese food culture.
In Osaka, it doesn't take long for one to embrace the famous concept of 'kuidaore', which means 'eat till you drop'. Here, you can feast your way around the city without searing a hole in your pocket. You can start with an affordable repast of bentos and bites at the sprawling basement food halls teeming with all manner of rice cakes, croquettes, skewers, grilled fish, mochi, and sweet treats amongst other nosh. After that, plan your next dinner at one of the many fine-dining establishments serving creations so beautiful you'd marvel at them before tucking in. Now let's take a look at where to get the best quintessentially Osaka delicacies.
Takoyaki
Yes, you have to wait in line for takoyaki—hot-off-the-pan octopus dumplings, but for food this satisfying, it is time well spent. People make a beeline for these addictive golf-ball-sized bites which are hand-grilled until golden-brown, swiftly flipped into a takeaway box and adorned with a special thick Worcestershire-like sauce, mayonnaise, airy bonito flakes and seaweed powder. Most of the stalls don't have any English menus — so the easiest way is to point at the photos.
After exploring the well-known Sennichimae Doguyasuji stretch, famous for its kitchenware stores, join the long queue at Takoyaki Doraku Wanaka. Located just outside the Namba Grand Kagetsu (NGK) comedians' theatre, the vibrant takeaway stand has been around since the 1960s. It is manned by several hip cooks who churn out carton after carton of these octopus balls. Wait patiently until you begin nibbling on the soft, bouncy dumplings.
Also try the ones over at Takomasa (1-4-15 Dotonbori, Chuo-ku, 542 0071; tel: +816 6212 3363), a famous takoyaki shop at the Dotonbori strip, not far from Namba subway station. The cooks prepare these lip-smacking gems with carefully selected ingredients.
Okonomiyaki
When one mentions typical Osakan food, okonomiyaki immediately comes to mind. The 30-year-old Chibo (Chibo Dotonbori Building, 1-5-5 Dotonbori, Chuo-ku, 542-0071, Tel: +816 6212 2211, www.chibo.com) is most famous for their thick savoury pancakes generously filled with a variety of ingredients such as shredded cabbage, pork, cuttlefish, shrimps, scallops and scallions.
Enjoy seeing how the batter is mixed with your choice of filling and poured onto a sizzling teppan or hot iron plate. The golden brown discs, crisp on the outside and creamy inside, is then transferred to an iron griddle right at your table. Don't forget to slurp up yakisoba or noodles with fried pork and cabbage with a sweet sauce that are also cooked freshly on the hot teppan.
Mizuno (1-4-15 Dotonbori, Chuo-ku, 542-0071, Tel: +81-6 6212 6360) is another well-loved okonomiyaki outlet in the area. This 65-year-old family business is run by third generation owners who take pride in their fresh ingredients. Squeeze in with the locals and munch on the freshly flipped pancakes made of Japanese yam flour, roast pork and scallops. They also serve a cheese, onions and shrimp version.
Udon Noodles
Udon noodles made out of wheat flour are another speciality in this city. The noodle's texture is softer than the Tokyo version, and the broth lighter. For heart-warming udon-suki, swing by Mimiu (4-6-18 Hiranomachi, Chuo-ku 541-0046, Tel: +81-6 6231 5770, www.mimiu.co.jp), located on a quiet street off the main Mido Suji thoroughfare.
Established in Sakai about 350 years ago during the Edo period, the renowned restaurant continues to serve slurp-worthy udon.
The noodles are cooked in a specially-made large stainless steel pot right at your table. You can have your fill of the freshest clams, eels, cabbage, mushrooms, plus other seasonal produce alongside the thick slippery noodles. To ensure the ingredients are ultra fresh, you'll be presented with live prawns to cook in the piping hot broth. They are so fresh that you'd need to hold them tightly in between your chopsticks and dunk them into the boiling soup without letting go, until they're cooked. In hot summer months, it's best to order cold noodles, served with fresh summer vegetables and homemade barley.
Box Sushi
Hako sushi, or box sushi, is a traditional Osakan treat worth seeking out. There are only a handful of hako sushi specialists left in the city. Yoshino Sushi (3-4-14 Awaji Machi, Chuo-ku, 541-0047 Tel: +816 6231 7181, www.yoshino-sushi.co.jp), established in 1841, is one of the oldest and a must-visit. It's closed on weekends and holidays, so try to score a table on a weekday by asking your hotel to make a reservation for you.
Walk into the small outfit and you can see chefs preparing the sushi, like artists at work. The immaculate square-shaped sushi is expertly made by moulding rice and toppings in a box or 'hako' and then sliced into eight perfect rectangular pieces. As everything is carefully assembled by hand, the preparation gets very labour intensive, and therefore not many places bother to create them. According to Hideo Hashimoto, Yoshino Sushi's sixth generation owner, the flavour of his sushi is delicately balanced with condiments like vinegar and sugar, and no soy sauce or additional dressing is needed.
Kaiseki
After savouring all the Osakan specialities, doll up for a kaiseki meal at the elegant Hanagatami restaurant (Tel : +81-6 6343 7020) at The Ritz-Carlton, Osaka. The restaurant's Chef Nobukazu Yoshida crafts his kaiseki menu using produce harvested in Osaka and its neighbouring regions. For instance, fish caught in Seto Inland Sea (an area rich in seafood), chestnuts from Tanba, eggplant from Kamo, spiny lobster from Ise and many more sublime delicacies. Besides kaiseki, Hanagatami offers other culinary options such as teppanyaki, sushi and tempura. Choose to sit at the counter and watch the skillful chefs in action or in the main dining space. The restaurant also has a dedicated sommelier who will recommend a fine wine pairing or a sake brewed in Osaka or Kyoto prefecture.
Trending
Exclusive: Tory Burch Shop Opening and Private Dinner
March 12, 2018 | BY Christian Barlow
photo_library
Alisan Fine Arts x HKAHF's HOPE Exhibition Opening Party
March 9, 2018 | BY Christian Barlow
photo_library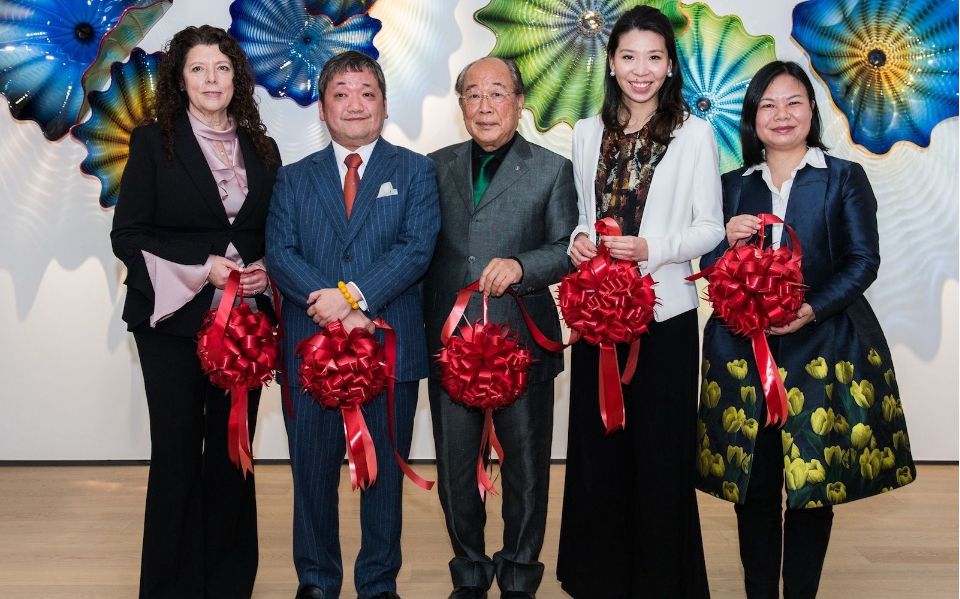 Whitestone Gallery Hong Kong Opening Party
March 9, 2018 | BY Christian Barlow
photo_library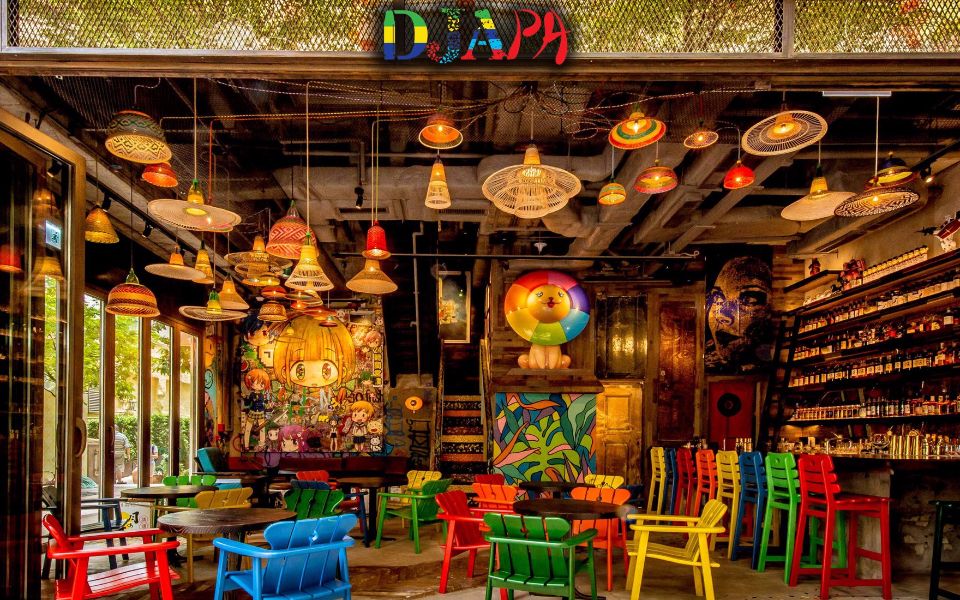 Asia Miles Offers Extra Perks In New Dining Rewards
March 9, 2018 | BY Hong Kong Tatler
International Women's Day: 10 Women Who Are Shaping Hong Kong For The Better
March 8, 2018 | BY Kate Springer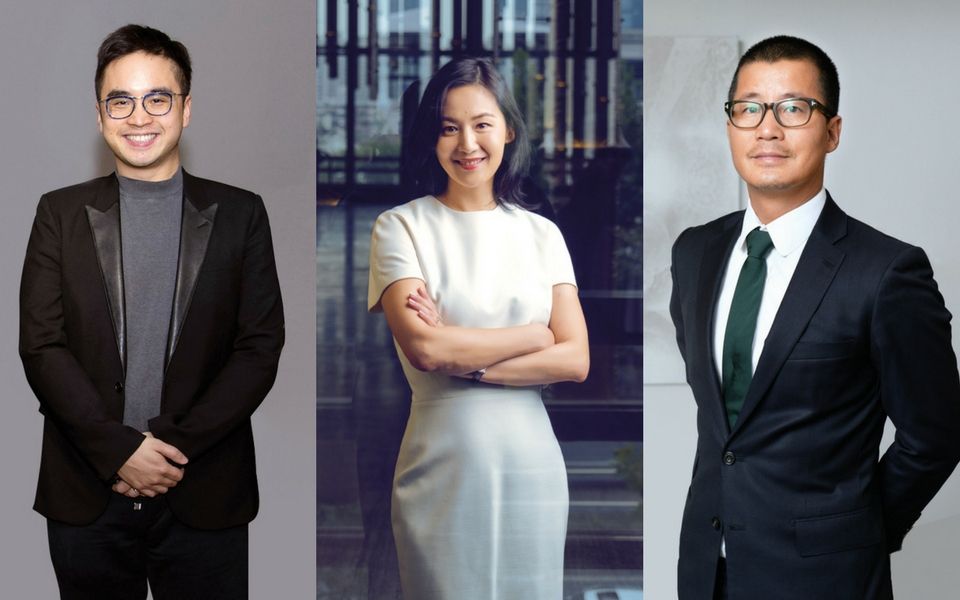 50 Biggest Art Collectors In Asia
March 7, 2018 | BY Oliver Giles
photo_library