The Gen.T Names Disrupting The Dining Scene In Hong Kong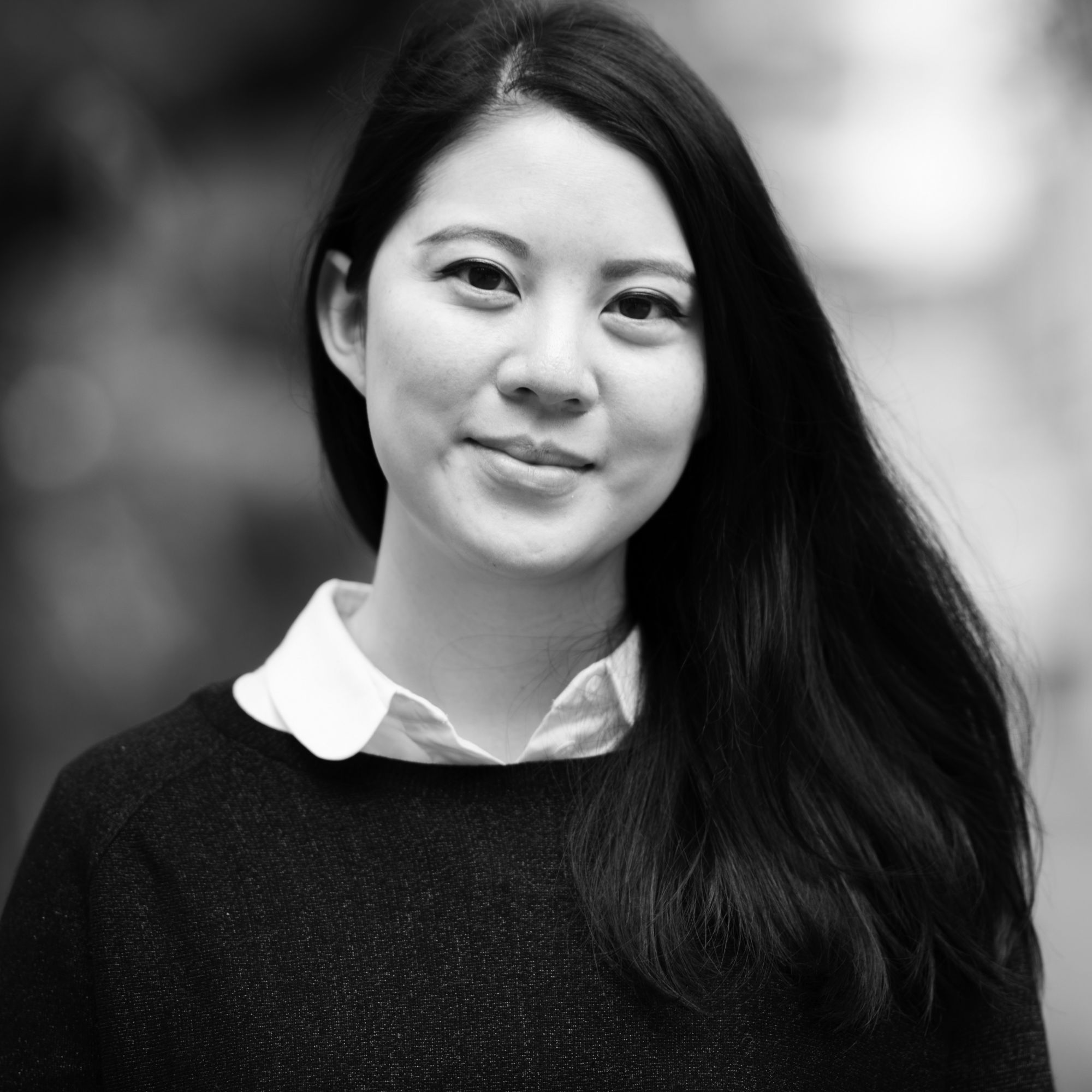 By Charmaine Mok
June 29, 2017
For the second year running, our Gen.T list shines a spotlight on the young individuals who are paving the way for Hong Kong's future. All are under the age of 40 and have made significant inroads in their respective industries; today, we take a look at those on this year's list who have contributed to the richness of our food and beverage scene. 
Janice Leung Hayes
As the founder of Island East Markets, Tong Chong Street Market and, most recently, Poho Market, Leung Hayes has kept local produce and farming the very forefront of her work—in addition to her career as a leading food writer and reviewer for Hong Kong Tatler Dining.
10 years ago, I was… just adjusting to life back in Hong Kong after moving back from Australia, and I was so fortunate to have the LUXE City Guides family help with that (they offered me my first job here!)
In 10 years' time I hope… eating locally-produced food in Hong Kong will be the norm rather than the exception; single-use plastics will be banned; and that there are farmers' markets within walking distance of most people's homes.
Someone in F&B who inspires me is… There are really too many to count! I'm inspired by people who do things with conviction and for a purpose bigger than themselves.
May Chow
With Little Bao, Second Draft and now Happy Paradise under her belt, Chow has been continuously raising the bar for contemporary Chinese food. By taking inspiration from her roots and the city, she has put Hong Kong on the world map for culinary excellence.
10 years ago, I was… clueless. I had just graduated from university and all I did was party.
In 10 years' time I hope… to have restaurants globally, have time for my loved ones and dedicate more time to social causes.
Someone in F&B who inspires me is… Nancy Silverton.
Lindsay Jang
The Canadian-born co-owner and co-founder of Yardbird, Ronin and Sunday's Grocery is not one to sit idle. As well as redefining the meaning of what hospitality should be, Jang also promotes female empowerment, mindful living and health through her website Miss Bish.
10 years ago, I was… working as a floor captain at Nobu Fifty Seven in New York City.
In 10 years' time I hope… to still be excited about whatever it is I'm working on.
Someone in F&B who inspires me is… Nancy Silverton.
Christopher Wong
Hong Kong's craft beer scene would not have been the same without the help of Wong, who helped set up HK Brewcraft to cater to budding brew heads in the city. Since then, he has used his expertise to set up tap rooms The Ale Project and Second Draft, and most recently launched Heroes Beer Co, whose beers pay cheeky homage to Hong Kong's quirkiest local legends.
10 years ago, I was… Binge drinking Pabst Blue Ribbon and Jameson shots. I think they call it a Boilermaker nowadays.
In 10 years' time I hope…to see Hong Kong breweries pick up 50 gold medals in the World Beer Cup each year.
Someone in F&B who inspires me is… Sam Calagione of Dogfish Head Brewery. He grew his brewery from a small 50L pilot system to one of the largest craft breweries in the US, and still embraces the spirit of brewing off-centered beer for off-centered people.
Nana Chan
The opening of Teakha in Poho back in 2012 was a seminal moment in Hong Kong's food and drink scene. Finally, a vision of calm and peace could be found in the city, a balm to our otherwise hectic environments. Chan, a former legal eagle, traded the corporate life to promote tea culture in Hong Kong and has changed our scene for the better.
See also: The Tatler 10 With Nana Chan
10 years ago I was… still in the legal rat race, sipping tea from a teabag and sitting in a freezing cold room on the 39th floor of some building in Central.
In 10 years' time I hope… to be sitting at the top of my (tea) farm, watching the sunset and enjoying the company of all kinds of animals (mostly dogs) roaming around the farm.
Someone in F&B who inspires me is… Alan Yau of Hakkasan fame. I've had the privilege to know and work for him back when I was in London, and really admire his vision in reimagining Chinese food for the Western palate, but in a way that honours our traditional heritage. He was truly a pioneer in that philosophy.
Vicky Cheng
One of Hong Kong's most exciting young chefs, Cheng first made his mark at Liberty Private Works where he built up a loyal following of diners. Today, he continues to drive culinary innovation at Vea, the progressive restaurant he set up with business partner and leading mixologist Antonio Lai.
See also: Jam Session With Vea's Vicky Cheng
10 years ago, I was… a young, single, and ready to make any mistakes, in hopes I will learn from them.
In 10 years' time, I hope… I will be able to expand my business and provide and comfortable and stable life for my family and build a platform for my children.
Someone in F&B who inspires me is… Massimo Bottura. He is a man with a heart that gives back to the community, and a believer of zero waste.
Peggy Chan
A true advocate for ethical and green eating, Chan has been instrumental in Hong Kong's vegetarian and vegan movement and has brought it into the mainstream via Grassroots Pantry, which began life as a modest café in Sai Ying Pun back in 2012. Today, she is as dedicated as ever to the cause, with an impressive flagship space on Hollywood Road.
See also: Peggy Chan On How To Get Over The "Just Turned Vegetarian" Hump
10 years ago, I was… a fresh graduate who pledged a career in F&B sustainable development.
In 10 years' time, I hope… all plastic materials will be replaced with reusable and biodegradable plant materials; GMOs and factory farm farming are deemed illegal and fully eradicated; at least 50% of the 9 billion forecasted world population will turn meat-free.
Someone in F&B who inspires me is… Alain Passard because I value pure gestures and traditions, and Alice Waters for her sensitivity and her noble work launching The Edible Schoolyard.
Elliot Faber
Ask Faber anything about drink, and you'll learn more than you ever thought was possible. As the beverage director for some of Hong Kong's coolest brands—Yardbird, Ronin and Sunday's Grocery—the young Canadian has truly made waves on the scene by promoting quality drinks. Even cooler, Faber is one of the select few foreigners who has been bestowed the honour of being named a Sake Samurai by Japan's distinguished Sake Samurai Association for his work in promoting the beverage.
10 years ago... most of the sake I drank was produced in Canada just an hour flight from where I lived at the time.
In 10 years' time, I hope… to have been one of the catalysts to sake being recognised for the unique product it is, understood and consumed around the world in volumes exponential to what we see today.
Someone in F&B who inspires me is… all the sake producers who believe everyone in the world can learn about and enjoy sake. Their passion and ambition feeds mine.
Nicole Fung
If you've ever seen a tiny little crayfish sticker cropping up in the vicinity of a city's coolest restaurants, you'll know that it has Fung's (literal) seal of approval. That Food Cray was a side project Fung started back in 2012 that has quickly grown into one of Hong Kong's most read food blogs. With its down to earth tone and buckets of personality, Fung's website is a must visit for those looking for candid food and travel recommendations.
10 years ago, I was… still in University, studying sciences at the University of Alberta. I was convinced I was going to be a pharmacist, but realised it wasn't going to happen since I sucked at chemistry.
In 10 years' time I hope… to be still doing something I love and look forward to doing every day.
Someone in F&B who inspires me is… the cake designer Sylvia Weinstock.
Kevin Poon
Poon is a multifaceted entrepreneur—while he first started out on the scene with Clot, a streetwear label established in collaboration with local celebrity Edison Chen, he's continued by bringing some much needed cool and comfort to Hong Kong's F&B scene by way of Elephant Grounds and Morty's Delicatessen.
10 years ago, I was… just starting out with my boutique Juice and streetwear label Clot.
In 10 years' time, I hope… to be a dad.
Someone in F&B who inspires me is… Gerald Li, who helped me set up Elephant Grounds.
Norma Chu
The founder of digital cookery channel DayDayCook, Chu has taken her passion for food to a new level—and with over 150 million views, it will no doubt inspire a whole new generation of cooks.
10 years ago, I was... 26 and had just come back to Hong Kong from Seattle to work in banking.
In 10 years' time, I hope... to continue to make my parents and myself proud. Also, I hope DayDayCook can enable more people to live a happier life.
Someone in F&B who inspires me is... Martha Stewart. I always watched her show when I was young. When I was studying business, seeing her on screen made me think: that's such a great life! She seems so happy when she's cooking and she could even make a living out of it. I never thought that one day I could be like her, making a living through cooking and recipes.