How Hong Kong's Bars And Restaurants Are Banding Together To Adapt During The Coronavirus Pandemic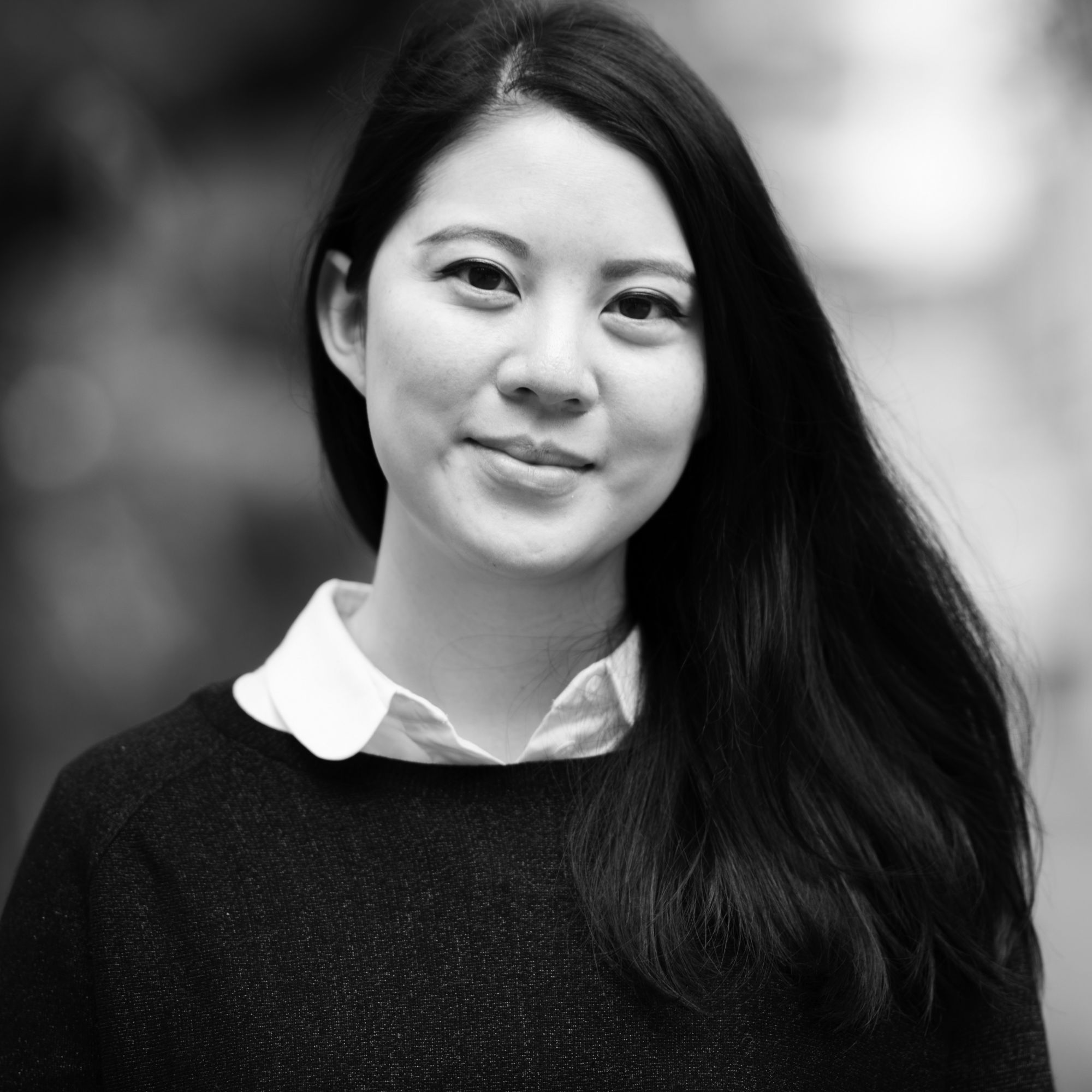 By Charmaine Mok
June 01, 2020
Faced with uncertainties in the age of Covid-19, Hong Kong's restaurants and bars are banding together in ways never seen before. Tatler takes the temperature of an industry using every ounce of its resilience and creativity to keep things together
Since the beginning of April, little care packages of handmade dumplings, neatly tied with twine, have been delivered to more than 50 bars and restaurants around Hong Kong. Each parcel is personalised with an encouraging message painted on a haphazardly torn piece of art paper, almost still damp with its swaths of glorious watercolours, many depicting the fond little details that remind Imelda Ng, their author, of the recipients: a cheerful trio of tropical fruits for Max Traverse, owner of Hong Kong tiki bar Honi Honi; on the parcel marked for Duddell's, a woman in a jade-green cheongsam enjoying dim sum.
In just over five weeks, Ng, the assistant bar manager at Caprice Bar in the Four Seasons Hong Kong, has made more than 2,200 dumplings for her peers in her spare time. What started as a single act of kindness to offload extra dumplings from experiments in her own kitchen has since turned into a much bigger project to inject the city's bar scene with positivity and human connection. Its name, "Meowmo", is inspired by Ng's three cats, as well as the after-hours Nepalese momo dumplings that are a firm favourite among bartenders.
See also: Visualising The Impact Of Coronavirus On Hong Kong's F&B Industry
Challenging times
Her gesture couldn't have been better timed, either.
On April 2, just hours after Ng decided to expand her offering and send out dumplings to as many bartenders as possible, the Hong Kong government announced a two-week closure of bars and clubs to combat the spread of Covid-19.
"I immediately got to work with three friends wrapping up all the dumplings," recounts Ng. "My kitchen was a mess." That night, she visited eight bars to drop off boxes of dumplings, witnessing the sorry state of Hong Kong's F&B scene firsthand. "Some bars were already shut because business was so slow, but somehow staff were still working behind the scenes," she says. "At some bars, there were nearly no customers—or maybe one or two friends of the bartenders at most. They'd tell me about how they'd been handling the news and shared what they have been working on to survive."
By the time Ng arrived at her final stop—visiting colleagues at her own workplace at the Four Seasons—the remaining cooked dumplings were cold and soggy. But they still ate them, grateful for her efforts.
See also: How You Can Help Save Your Favourite Bar
Empty tables and sparse foot traffic are just two signs of the unprecedented collateral damage to the restaurant and bar industry—scenes mirrored in almost every metropolis around the world as countries go into lockdown and venues are forced to adapt or shutter completely.
The situation has been arguably even more tragic for Hong Kong, a city still reeling from months of anti-government protests during the latter half of 2019. Any perceived uptick in business, buoyed by the optimism of the festive season as the year drew to a close, was quickly extinguished as the city recorded its first coronavirus case on January 23 and its first locally transmitted case less than two weeks later. Suddenly, there was no more respite. As diners stayed home and borders closed, the hospitality industry seemed in accelerated free-fall, a sinking feeling that was confirmed by the numbers as they began to emerge.
According to statistics released by the Hong Kong Tourism Board, visitors to the city declined by more than 80 per cent in the first three months of 2020 compared to the same period in 2019. The Census and Statistics Department's quarterly report on restaurant receipts and purchases, often seen as a barometer for the industry's health, bore even more bad news with a provisional estimate of the volume of total restaurant receipts decreasing by 32.3 per cent compared to 2019. Among the hardest hit were Chinese restaurants and bars, reporting a shocking 40 per cent decrease in the volume of receipts.
As the skies cleared of planes and tourism slowed to a trickle, many in the industry felt that government responses were slow, selective and—in the case of the bar ban being proposed, retracted and then reinstated in quick succession—confusing.
"Everything is last minute and so half baked," says Alan Lo, who in April co-founded Save Hong Kong F&B, an alliance with more than 600 members in the hospitality industry, representing more than 10,000 workers. "They come up with all these measures, but they don't think about the actual implementation." While a government subsidy plan for restaurants and bars was unveiled in March, the payouts to eligible businesses will not be received until June at the earliest—for many struggling operators, it'll be too little, too late. "We've already suffered since last year. It's already been 10 months. You really are down to the last drop," Lo points out. "In addition, the government says you can only get the subsidy if you don't fire people—but how do you pay salaries until then?"
Gigi Paulina Ng, the fourth-generation owner of the historic Ser Wong Fun restaurant in Central and another core member of Save Hong Kong F&B, believes that she is among the more fortunate ones, despite her estimation that the business's current reserves may not last until October—even after forsaking her salary for more than a year in order to keep the restaurant's loyal staff on board. "This is what we have to do," she asserts. "Everything that is possible, we have to do it for survival."
For many in the hospitality industry, this feeling of helplessness has ignited a renewed sense of purpose. Some restaurateurs, such as Asim Syed Hussain and Christopher Mark of Black Sheep Restaurants, have used their experience and network to share knowledge and resources that could support their fellow industry peers. In March, the group released—free of charge—a comprehensive handbook on how to handle issues related to Covid-19 for restaurant owners, as well as opening up their in-house delivery service to support independent restaurants in the neighbourhoods in which they operate. Others have found their own ways to raise funds for their community, such as wine merchants L'Imperatrice, who rallied high profile wine collectors, including well-known oenophile Henry Tang, to donate prized bottles for an auction that raised over HK$260,000 to benefit restaurant workers in need.
Ignite positivity and hope
Since the Save Hong Kong F&B group was established, the core committee, which includes a diverse mix of restaurateurs, chefs, mixologists and professionals from high-end hotels and independent operators, has hosted numerous online town halls to discuss issues such as landlord relations and tenant rights, as well as share legal and financial resources and generally sound out their frustrations.
"It makes you realise that you're not the only one facing this problem," says May Chow of Little Bao Diner and Happy Paradise. "It's a collective issue that takes collective action." She points out that banding together will ultimately help not only the immediate group, but also the entire hospitality sector and Hong Kong as a whole. "There are things that we need to fix now, but how about in the future? Can we recoup the tourism? Are we comparable anymore to other cities? Do people want to come back to Hong Kong? What are they coming back to? So it's not just fixing issues, but also how to deal with the revival."
In early May, the Save Hong Kong F&B team launched a voucher system called 2020 Wipeout to encourage diners to pre-pay for credits at their favourite restaurants while also receiving value-added incentives, something that the team hope will help melt away some of the financial strain for just a little bit longer. Next, they want to pressure unscrupulous landlords, appealing for their support of the restaurant and bar industry for the greater good. As Chow puts it, demanding the same high rents in the current climate is not only killing restaurants, but also destroying the very culinary fabric of the city.
"A lot of these people [in the industry] really work so hard, for the last 10 to 15 years, pouring their entire life savings into a project to finally own something. And then this wave comes and many will be left with nothing," adds Lo. "That's one of the reasons why we wanted to do the voucher programme. Hopefully we can help everyone with cashflows."
See also: The Save Hong Kong F&B Alliance Launches 2020 Wipeout, A Voucher System To Support Restaurants

Get involved
The toll on restaurant workers is a fact that cannot be ignored. Hospitality staff have been furloughed, asked to cut shifts or lost their jobs completely. The unemployment rate in the retail, accommodation and food services sector has risen to 6.8 per cent and to 12 per cent just for F&B. The situation has, quite emphatically, brought the vulnerability of the community to the forefront, and Mike Watt and Ryan Nightingale of irreverent Soho bar Shady Acres, have been in the thick of it. The venue, which opened in 2019, is largely credited with the revival of Peel Street, but its reputation quickly soured as scenes of mask-less expats crowding the sloping concrete went viral for all the wrong reasons amid a spike in cases of coronavirus in March. Soon after, the bar ban was implemented.
"I've certainly had moments of absolute panic—like, what are we going to do?" recounts Watts. "I've never seen anything like it—the global financial crisis in 2008 was rough, but it was nothing like this. Ryan and I have had disagreements about how we are actually going to survive and what are we willing to sacrifice and do."
The duo did do a few things: they switched to takeaway and delivery, making the decision to do the drop-offs themselves, ensuring the high commission rates that delivery companies were charging would be saved for staff payroll instead. Friends and regulars—anyone with a bike, a motorcycle or a van—have also pitched in, in addition to ordering food for takeaway. "It's not necessarily because they want to [have the food]," says Watt. "Certainly part of it is a show of support."
See also: The Best Bottled Cocktails You Can Buy Right Now From Top Hong Kong Bars
The spirit of pitching in also drove the idea behind Shady Acres' own contribution back to the hospitality industry. On April 5, they published an open letter to hospitality workers on their Instagram account inviting those who had recently fallen on hard times to come and grab a takeaway meal—free of charge—from the bar. "It's such a small gesture in the grand scheme of things," the note continued. "So go on, get in touch, order a meal and some wine, or a couple of beers, whatever you fancy. This one's on me."
The meals, ranging from spaghetti carbonara to what Nightingale calls a "big Canadian-style" BLT sandwich, may not be extravagant, as the team didn't want to put added pressure on the kitchen staff, but they offer comfort. Recognising that the stigma of falling on hard times may prevent some from reaching out, Watts and Nightingale are looking at alternative options such as drop-offs and extra deliveries. "Seeing that we have a strong community of bartenders, servers and kitchen staff who quickly reacted to make sure that things were being done on the political front, being active to make sure that people are being fed, and just being there is like a support group in itself," says Nightingale. "Knowing that there are people around here who, when it comes down to something serious, will stick together. And that's good to see.
"There's a sense of 'we're all in this together'," agrees Watt. "I think people will come out feeling more unified. Certainly we will. Folks are showing themselves to be not just fairweather friends. I think that by getting through this little bit of adversity, we're all going to feel a stronger sense of duty to each other."
See also: Hong Kong Food And Wine Deliveries That Promise Restaurant-Grade Gourmet Food At Home
---
Want to see more from Tatler Hong Kong? You can now download and read our full June issue for free. Simply click here to redeem your free issue. Please note, the free download is available from 4 June, 2020 and is valid until 30 June, 2020.