Hong Kong-Style Breakfast: Where To Find The Best Egg Sandwiches in Hong Kong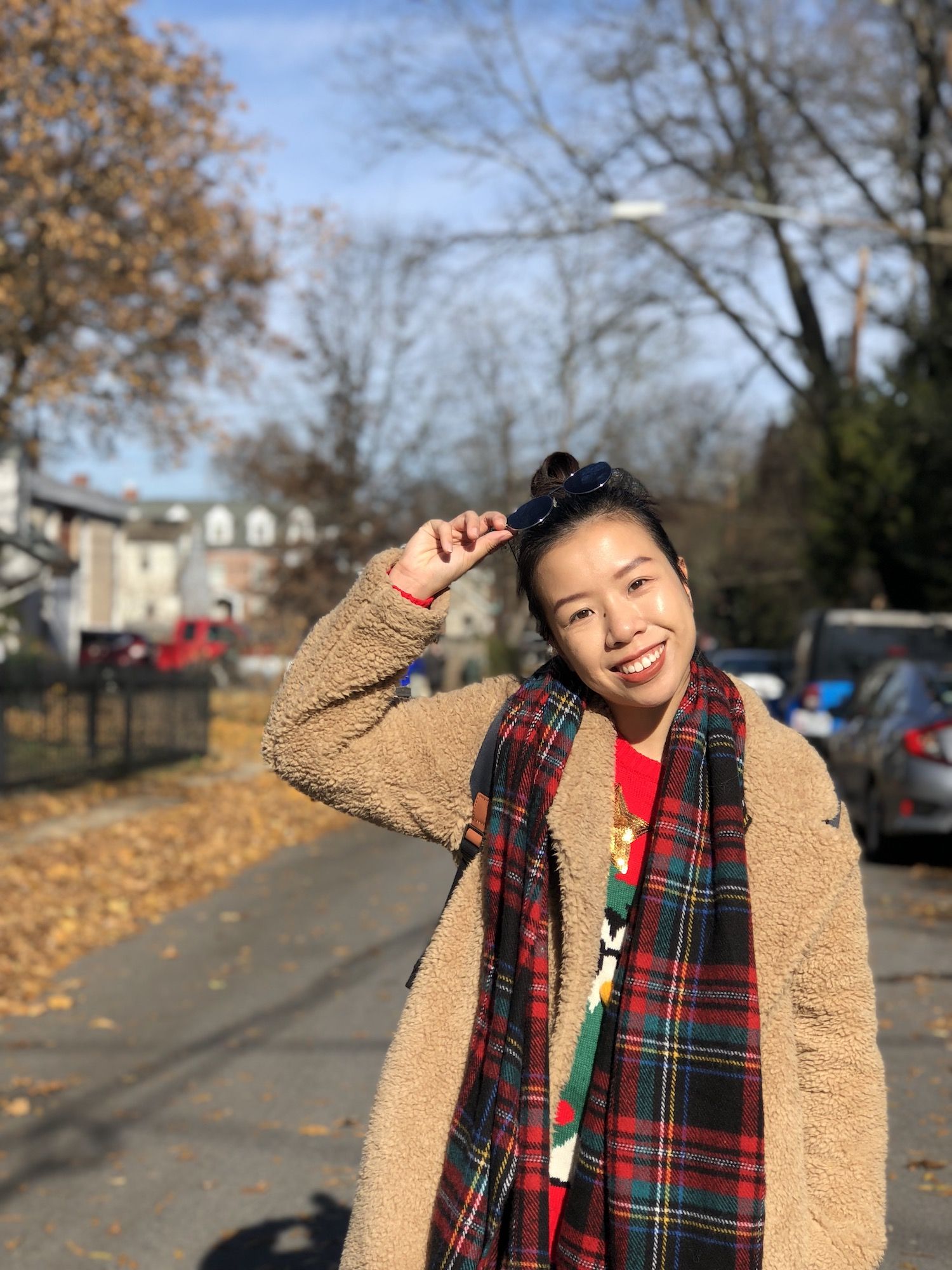 By Doris Lam
April 27, 2021
New York's got the Reuben, Vietnam's got banh mi. Hong Kong? We've got our fluffy, buttery egg sandwiches
Continuing Tatler's Hong Kong breakfast series, after introducing the best instant noodle spots last week, this week we're moving onto a Hong Kong breakfast staple that's enjoyed around the world at any hour of the day: egg sandwiches.
Hong Kong's sandwiches come in many shapes and forms. From the simple butter and condensed milk sandwich, to the humble scrambled egg sandwich that's been perfected over generations. Other popular variations of the egg sandwich can also be found at your neighbourhood cha chaan tengs and dai pai dongs such as the classic corned beef and egg sandwich, and spam and egg sandwich.
Planning your next breakfast sandwich already? Here's where to find the best ones in the city.
1/10 Sun Hang Yuen
Opened in 1968, Sun Hang Yuen is known for its corned beef and egg sandwich and pork knuckle noodles. Although the noodles may be a bit too heavy for breakfast, the famed sandwich is the perfect morning pick-me-up.
The bread is toasted to a beautiful light golden colour, while the corned beef and egg are generously packed in between. The egg tends to be on the drier side, so if you like it a bit runnier, ask for wat dan (滑蛋), which means "smooth egg" in Cantonese.
Sun Hang Yuen (Old Shop), G/F, 38 Kweilin Street, Sham Shui Po, Hong Kong, +852 2386 2748; Sun Hang Yuen, G/F, 186 Yu Chau Street, Sham Shui Po, Hong Kong, +852 2728 7118
2/10 Australia Dairy Company
With over two thousand reviews online, Australia Dairy Company is one of Hong Kong's most famous cha chaan tengs. Known for their quick service, fluffy scrambled eggs and smooth-as-silk milk puddings, try their signature egg sandwich and be sure to add a dollar to have the bread toasted. Order a bowl of their popular ham and macaroni in soup for a proper Hong Kong breakfast.
Australia Dairy Company, G/F, 47-49 Parkes Street, Jordan, Hong Kong, +852 2730 1356; facebook.com
3/10 Shui Kee Coffee
This cha chaan teng hidden inside Sheung Wan's cooked food centre is known for their glass-bottled Hong Kong milk teas, but if you feel like a snack alongside your morning caffeine, they have a wide selection of sandwiches and buns to choose from.
The most popular sandwich, the beef and egg bun, is served with sesame sandwich buns and filled with a mix of corned beef, green onion and egg. The green onion adds a fragrant layer to the sandwich, balancing out the heaviness of the butter and egg. If you're still hungry, order their signature French toast as a sweet treat after.
Shui Kee Coffee, Shop 17, Cooked Food Centre, 2/F, Sheung Wan Municipal Services Building And Civic Centre, 345 Queen's Road Central, Sheung Wan, Hong Kong, +852 2850 8643
4/10 Bing Kee Cha Dong
Known for the frequent celebrity sightings, Bing Kee Cha Dong is a dai pai dong in Tai Hang that serves up all the Hong Kong classics: spam and egg instant noodles, condensed milk toast, milk tea and sandwiches. The sandwiches are customisable and customers can choose up to two fillings for their sandwich.
Try their pork chop and egg sandwich—served toasted, the pork chop is thickly cut, seasoned and grilled while the thin layer of scrambled eggs allow the pork flavour to shine through.
Bing Kee Cha Dong, 5 Shepherd Street, Tai Hang, +852 2577 3117; instagram.com/bing_kee
5/10 Cafe Seasons
If a silky egg sandwich is what you're after, Cafe Seasons makes one of the best ones in town. Crustless, fluffy sandwich bread and smooth, buttery eggs—simple, but delicious. Looking for something slightly more filling? They also do a cheese, corned beef and egg bun; cheese, spam and egg bun; as well as black truffle, cheese and egg bun.
Cafe Seasons, G/F, 88 Des Voeux Road Central, Central, Hong Kong, +852 3594 6612
See also: Hong Kong-Style Breakfast: Where To Find The Best Instant Noodles In Hong Kong
6/10 Hoi Chiu Canteen
Kwun Tong's Hoi Chiu Canteen is one of the area's best-kept secrets. This no-frills spot serves cheap, cha chaan teng bites, noodles and different sandwich sets, but the item everyone has their eye on is the green onion and scrambled egg toasted sandwich.
If you look closer, one side of the sandwich bread is halved from the middle and slathered with a thick layer of butter to give each bite more flavour—that's dedication to the sandwich craft.
Hoi Chiu Canteen, Shop G6, G/F, Shing Yip Industrial Building, No.19-21, Shing Yip Street, Kwun Tong, Hong Kong, +852 2343 9160
7/10 Wing Shun Food Shop
Known for their gigantic deep-fried pork chops, Wing Shun Food Shop also offers a smaller version of their signature dish in a sandwich format: a drool-worthy cheesy, egg and pork chop sandwich. The sandwich is served hot, helping the cheese melt as the bright yellow egg yolk seeps into the sandwich bread.
Wing Shun Food Shop, G/F, Koon Wong Mansion, 2 Yuen Long On Ning Road, Yuen Long, Hong Kong, +852 2474 7074; instagram.com/wingshunfoodshop
8/10 Yue Hing
For those who are a fan of sweet and savoury combos, Yue Hing's peanut butter and cheese scrambled egg with corned beef sandwich is one that should not be missed. The bread is toasted to a beautiful golden brown, while the unusual combination of fillings oddly works together in harmony. It's heavy, saucy and worth every calorie.
The owner of this dai pai dong is deeply passionate about serving the best sandwich to his customers—even after a few health scares which caused him to temporarily shut down the store, he rushes back to work the second he's feeling better, serving up the peanut butter, cheesy egg and corned beef sandwich everyone knows and loves.
Yue Hing, Shop 82, Stanley Street, Central, Hong Kong; facebook.com/yuehing.no1
Note: Yue Hing is currently closed until further notice as the owner focuses on his health. We're all hoping for the owner's speedy recovery and for Yue Hing to open once again. In the meantime, follow their Facebook page for the latest updates.
9/10 Angus Cafe
Angus Cafe's sandwich offerings are plenty, from the creamy egg sandwich on the breakfast menu, to the pictured cheese, egg and pork chop bun from the afternoon tea set menu. The bun is crispy on the outside and soft on the inside, while the thickly cut pork chop is tender to the bite. For a more traditional breakfast sandwich, they also do a cheesy ham and egg sandwich that is also on the afternoon tea menu.
Angus Cafe, Shop 2, G/F, Victor Court, No. 14-28 Wang On Road, Fortress Hill, North Point, Hong Kong, +852 2566 8030
10/10 Guzzle
Yau Ma Tei's to-go sandwich shop, Guzzle, has fine-tuned the art of traditional Hong Kong-style sandwiches. Choose from their wide selection of sandwich choices which includes spam and egg, double ham and egg, truffle and smooth egg, as well as corned beef and scrambled eggs. All sandwiches are cleanly cut in half to reveal the jam-packed fillings inside.
Guzzle, Shop A2-A3, G/F, Wing Tak Building (West), 9-11 Waterloo Road, Yau Ma Tei, Hong Kong, +852 9559 8588; instagram.com/guzzlehk