Hong Kong-Style Breakfast: Where To Find The Best Instant Noodles In Hong Kong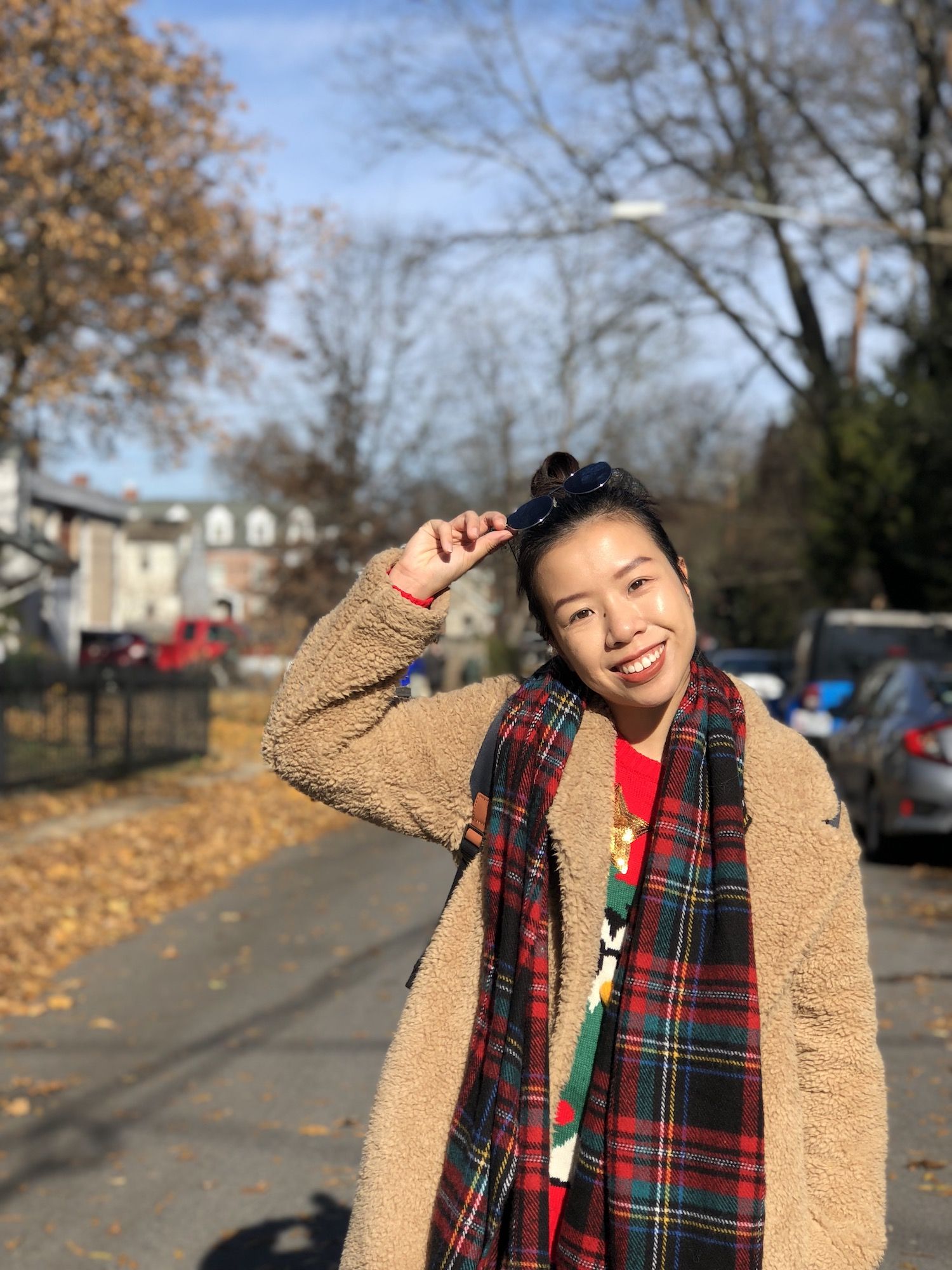 By Doris Lam
April 21, 2021
Milk and cereal have nothing on a good ol' bowl of Hong Kong-style instant noodles. Here's where to get the best satay beef, tomato soup and cheese noodles in Hong Kong
Welcome to our traditional Hong Kong breakfast series where we introduce the city's favourite traditional breakfast items. First up, we're shining the spotlight on instant noodles—the beloved dry block of wavy noodles you can typically find in any supermarket.
While the rest of the world sees instant noodles solely as a quick, at-home meal for the days when you don't feel like making a grocery run, Hong Kong sees it as an all-day food item that can be dressed up or dressed down with different local toppings. With the added flavours of tomato soup, satay beef and even melted cheese, the unassuming block of noodles is expertly turned into the breakfast of champions in this city.
See also: 17 Best Ramen Restaurants in Hong Kong
Satay Beef Noodles
Hoi On Cafe
With over half a century of history, Hoi On Cafe has been serving up classic cha chaan teng dishes to the Sheung Wan neighbourhood since 1952. Slide into one of their red-hued booths and order the bite-sized french toast to start before digging into one of their signature bowls of noodles.
Their spin on satay beef noodles come with one fried egg, cabbage, beef and a generous sprinkle of roasted peanut pieces on top. If you've got stomach space to spare, order their popular stone pot noodle which includes one fried egg, spam, five-spiced pork cubes and beef slices to share with a friend. Here at the weekend? Try and snag a bowl of the tomato beef noodle soup—limited to only thirty bowls on Saturdays.
Hoi On Cafe, G/F, 17 Connaught Road West, Sheung Wan, Hong Kong, +852 2540 6340
Very Good Luck Fast Food Shop
Possibly the best satay beef noodles in town, Very Good Luck Fast Food Shop is a cha chaan teng located in Lai Chi Kok. Earlier this year, the restaurant announced relocation plans were in motion and the news got picked up by a satay beef noodle fan group on Facebook. The next week, groups of eager fans camped outside the restaurant from 6:30 am—all for a chance to get a taste of the famed satay beef noodles.
While the new shop doesn't open until mid-May, you can expect the same, crowd-pleasing noodle dish to be at the new store. The signature broth comes with a hint of spice and nuttiness from the satay, while each slice of beef is also slathered with the aromatic sauce. For additional toppings, add on a sunny side up egg and give their red sausage a try for more variety. If you're looking for something a little less indulgent that day, swap out the instant noodles with some rice noodles.
Very Good Luck Fast Food Shop, G3 Shop, Peninsula Tower, 538 Castle Peak Road, Lai Chi Kok, Hong Kong; facebook.com/groups/hhwhk
See also: Neighbourhood Guide: What to Eat, Drink and Do In Lai Chi Kok


Wing Kee Restaurant
You've had claypot rice, but have you tried clay pot noodles? Wing Kee Restaurant specialises in a satay beef instant noodle that's presented in a clay pot usually reserved for claypot rice. The foamy, cappuccino-like satay broth is a vibrant, golden brown colour, with peanut pieces mixed within the soup to heighten the satay experience.
Served piping hot due to the pot's high temperature, don't wait too long for the dish to cool down as the juicy bounce of the noodles will be long gone by then.
Wing Kee Restaurant, Shop A & B, G/F, 12 Yuk Wah Crescent, Tsz Wan Shan, Hong Kong, +852 2328 9232; instagram.com/twswingkee
Wing Shun Food Shop
We can't decide what we like more from Wing Shun Food Shop: the hearty, cheesy sandwiches; deep-fried french toasts; giant pork chops; or the fragrant bowls of satay beef noodles.
While all of those dishes are popular items on the menu, the noodles are by far the crowd favourite as each bowl is infused with generous amounts of satay. You'll taste the intense satay flavour in each bite, mixed with a bit of spice and nuttiness. Order a plate of pork chops to share (or, if you dare, demolish the whole thing yourself).
Wing Shun Food Shop, G/F, Koon Wong Mansion, 2 Yuen Long On Ning Road, Yuen Long, Hong Kong, +852 2474 7074; instagram.com/wingshun1986
Tomato Soup Noodles
For Kee Restaurant
A hidden gem that's easily overlooked if you don't know what to look for, For Kee Restaurant in Sheung Wan doesn't have windows, nor does it have a word of English written outside. Known for their generous pork chop offerings, try their tomato soup pork chop noodles, which comes with sliced pieces of their well-known grilled pork chop in a fresh tomato soup base.
For Kee Restaurant, Shop J-K, 200 Hollywood Road, Sheung Wan, Hong Kong, +852 2546 8947
Sing Heung Yuen
This famous dai pai dong on Gough Street needs little introduction. Sing Heung Yuen is almost always packed on the weekends and you'll most likely spot a long line from early in the morning.
Their famed tomato soup noodles with beef have been widely raved about by locals and tourists alike, even earning a worthy mention on the Hong Kong Tourism Board site. Don't leave without trying their popular crispy bun with lemon and honey, or opt for the classic condensed milk—it'll never let you down.
Sing Heung Yuen, G/F, 2 Mei Lun Street, Central, Hong Kong, +852 2544 8368
Star Cafe
Star Cafe's tomato, egg and cheese noodles may not look that appetising, but the store's long-standing history shows just how delicious the infamous bowl of noodles actually is. Opened in 1966, the restaurant is tucked away in the basement of Champagne Court in Tsim Sha Tsui. With old-school red diner chairs, brown wooden tables, and a chalkboard menu hung above the seats, you'll be hit with a wave of nostalgia the second you step inside the restaurant.
Not brave enough to try the signature bowl of noodles? They also do a regular beef and tomato soup noodle minus the egg and cheese.
Star Cafe, Shop No. 36, Champagne Court, 16-20 Kimberley Road, Tsim Sha Tsui, Hong Kong, +852 2724 4408
Cheese Noodles
Sun Kee Cafe
No one in the city does cheese noodles better than Sun Kee Cafe. Originally located in Tsim Sha Tsui, the restaurant relocated and opened up two new branches in Tsuen Wan and Mong Kok, modernising the business while maintaining the beloved taste that customers know and love. Order the cheese noodles with a sunny side up and pork neck for a food coma-inducing breakfast.
Sun Kee Cafe Mong Kok, G/F, 185 Portland Street, Mong Kok, Hong Kong, +852 2668 0040; Sun Kee Cafe Tsuen Wan, Shop D, G/F, Tsuen King Building, 83-93 Hoi Pa Street, Tsuen Wan, Hong Kong, +852 2668 0810
Leung Kee Restaurant (Lo Fung Restaurant)
Leung Kee Restaurant is a retro-themed cha chaan teng that'll transport you to old Hong Kong with its nostalgic food and drink offerings. If noodles are what you're after, the shop's instant noodles with cheese sauce is an indulgent but well worth it meal.
Noodles are cooked plain and a generous coating of cheese sauce is poured on top after. Different toppings are available to elevate your plate of noodles, such as pork chop, chicken steak, pork neck and chicken wings.
Leung Kee Restaurant (Lo Fung Restaurant), G/F, 216 Ki Lung Street, Sham Shui Po, Hong Kong, +852 2660 8136