Hong Kong Restaurant News: The Old Man Pop-Up At Épure, Black Sheep's Black Series, And More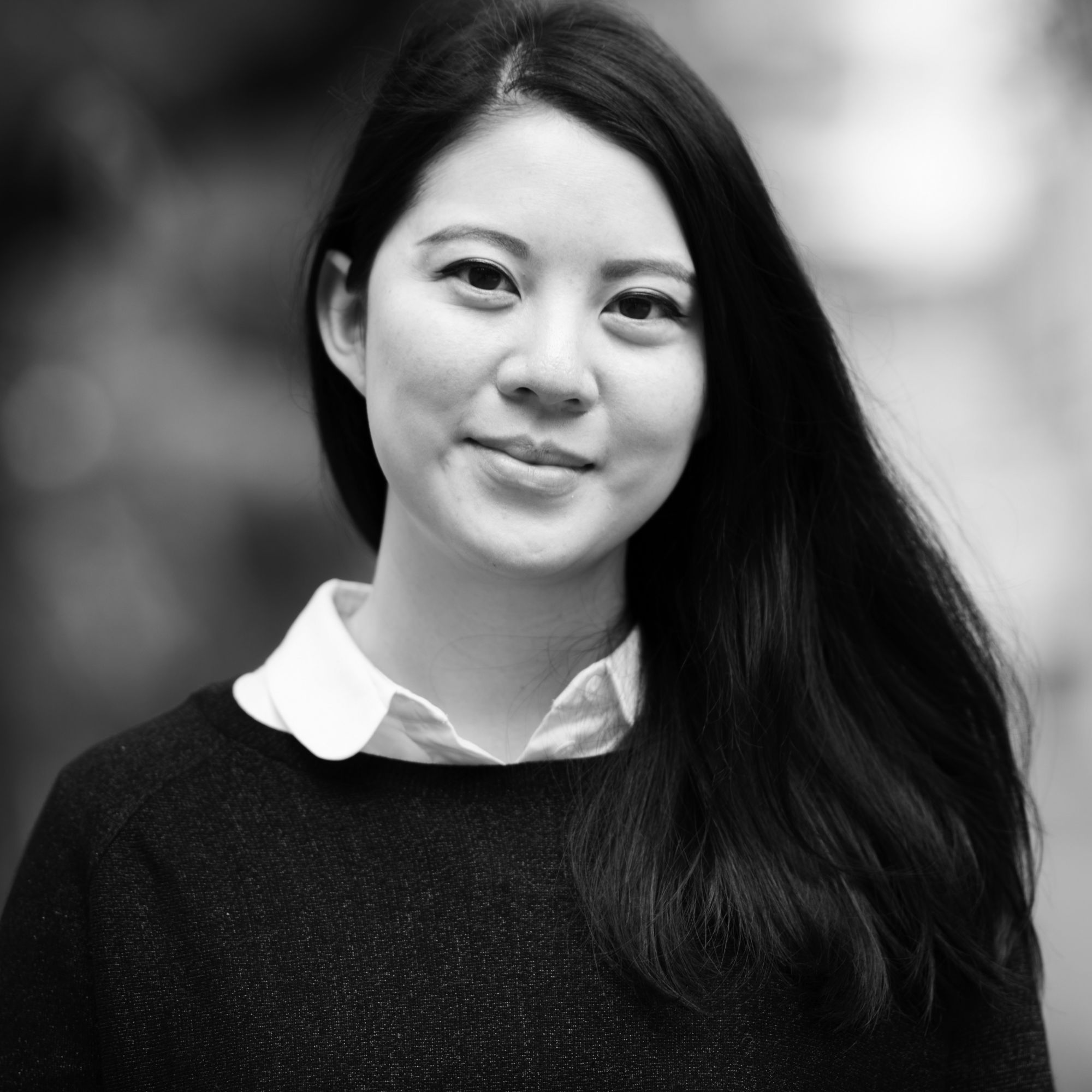 By Charmaine Mok
January 29, 2021
New cafes, fresh collaborations and delicious menus to make at home are on our radar this week
Hong Kong's social distancing restrictions are extended for at least another week, until 3 February 2021, and so dinners are still off the table until further notice. With Chinese New Year coming up on 12 February, our thoughts are turning to all the restaurants and bars that are doing their best to stay busy while keeping on top of health and safety protocols. The last week saw a few Covid scares at some popular restaurants, while mid-week brought some elation as well as disappointment as Michelin Hong Kong Macau released their 2021 guide rankings. As ever, the industry presses on and, despite the challenges, there is still plenty to explore in Hong Kong if you're looking for new culinary experiences.
New Hong Kong Cafes And Coffee Shops Of The Week
This week, two new coffee hotspots have opened in IFC Mall at the same time, including Blue Bottle Coffee and Cupping Room. But that's not all:
Base 8
Steps away from the brand new Urban Coffee Roaster in Fashion Walk, Causeway Bay is this bright, split level coffee shop by the Salon Il Copo group. The ground floor is the coffee bar, while the first floor is a continuation of the cafe with a hair salon and nail bar—the perfect spot to get your hair done while having a cup of coffee. The cafe serves an extensive food menu, too with the likes of homemade pasta, sticky toffee pudding, and croquettes.
Base 8, 8 Cleveland Street, Causeway Bay, Hong Kong
---
Coffeelin
Coffeelin has opened its second branch in Happy Valley, following their Sai Ying Pun debut. The Italian coffee and gelato specialist is open from 9am to 6pm during their soft launch period, and during this time they have a limited selection of gelato available that is paired with specific items. Note that they're only taking cash and American Express as payment options at the moment.
Coffeelin, 8 Cheong Ming Street, Cheong Ming St, Happy Valley, Hong Kong
---
Cofflow Specialty Coffee
Cofflow is now soft open in Sham Shui Po, serving coffee from 10am to 6pm daily. Look out for their nostalgic Hong Kong details, from the steel gate, which has "specialty drip coffee" punched into the slats, to the old-school ceramic tiles. They also make a conscious effort to work with as many local brands as possible, from HK Raw Honey to The Carbonation.
Cofflow, 2C Wong Chuk Street, Sham Shui Po, Hong Kong
---
Monochrome Coffee
Monochrome Coffee is a new takeaway coffee spot in Shau Kei Wan, a narrow grey space selling single origin coffee as well as milk-based espresso drinks. Check out their Monteblanco, a Colombian Geisha coffee with notes of lemongrass and ginger.
Monochrome Coffee, Shop 1B, Marina Lodge, 368 Shau Kei Wan Road, Shau Kei Wan, Hong Kong
---
The Old Man On Tour At Épure
One of Hong Kong's best bars is popping up across the harbour, in an unprecedented collaboration with fine French restaurant Épure from today (29 January 2021) to the end of February. The Old Man's Nikita Matveev has worked with chef Nicolas Boutin on a menu of hors d'oeuvres served with cocktails to be enjoyed at the lounge from 2:30pm to 6pm daily. Drinks that The Old Man will be serving include house favourites such as A Moveable Feast #1964, The Sun Also Rises #1929, and To Have and Have Not #1937; meanwhile, Boutin has put some fine dining spins on bar snacks, including a golden crab fritter and ham and cheese croque.
Épure, Shop 403, Level 4, Ocean Centre, Harbour City, Tsim Sha Tsui, Hong Kong
---
The Daily Tot's Blackout Brunch, And Rum Class
The Central rum specialist is bringing back their weekend brunch offering, a four-course menu with free-flow for three hours featuring spirits, wines and bubbly. Dishes include chicken quesadilla, toasties, and rum cake. Available on 13 February, the brunch is priced at HK$550 per person and takes place between 12pm and 6pm, with last call for free-flow at 4pm. The team are also doing many other activities including a special rum class with Proof & Co's Tom Egerton along with The Daily Tot's Gerry Olino; the masterclass is priced at HK$450 per person and includes a rum tasting, make your own cocktail session, and nibbles.
---
Black Sheep Restaurants' Black Series Returns
For ten days between 1 and 10 February, Black Sheep Restaurants are bringing back their Black Series: Unrivalled, for diners to enjoy meals at lower prices. Eight of the group's restaurants are presenting signature menus, from a seven-course lunch at New Punjab Club for HK$348 to brunch at Hotal Colombo for HK$148. Visit the Black Series website for all menus and to make your reservations.
---
Perrier-Jouet and Lady M's New Champagne Mille Crepe
The latest dessert collaboration is between the famed champagne house and the equally popular mille crepe specialist, who have come together to create a luxurious champagne-forward creation in time for Valentine's Day. Released for the fist time in Hong Kong, the cake is infused with Perrier-Jouët Grand Brut Champagne N.V., with a champagne gelee and layers of strawberry-accented pastry cream that calls to mind the perfect pairing of the bubbly and berries. The cake is available at HK$820 for a nine-inch cake or HK$82 per slice; a set priced at HK$1,180 includes a collector bottle of Lady M x Perrier-Jouët Grand Brut Champagne N.V.
---
New Gourmet At Home Sets by Arbor, Épure and Hue
One of the ways to recreate the restaurant experience at home is to follow chef instructions on plating—Simon Rogan's 'At Home' menus are some of the most popular so far, and now at least three more restaurants are offering their own versions.
Contemporary Australian restaurant Hue is presenting their own plate-your-own meal kit featuring three courses. The box, priced at HK$380, includes a starter of hamachi with cucumber, apple, kombu and ginger oil; a main course of pressed yellow chicken with truffle mousse, potato terrine, leek and mushroom sauce; and dessert of cherry friand with white chocolate ganache and elderflower jelly. Chef Anthony Hammel has also recorded helpful reheating and plating videos to help you recreate the restaurant dishes at home.
Arbor and Épure have also launched their own delivery and takeaway menus. Chef Eric Raty's Nordic four-course takeaway set is priced at HK$2,500 for two persons and features chestnut soup, lobster ramen, pigeon foie gras pie with morel and black truffle sauce, and chocolate ginger cake created with 64 per cent dark chocolate, Dekopon orange and candied ginger. Meanwhile chef Nicolas Boutin's "Epure A La Maison" offering includes many of the restaurant's biggest hits, from the duck foie gras terrine to Paris mushroom soup and beef Wellington with truffle sauce.
Get Ready For Chinese New Year
With Chinese New Year coming up on 12 February, don't miss all the culinary opportunities that surround the year's biggest festivities.
In Case You Missed It