Inside Hong Kong's Mid-Autumn Mooncake Obsession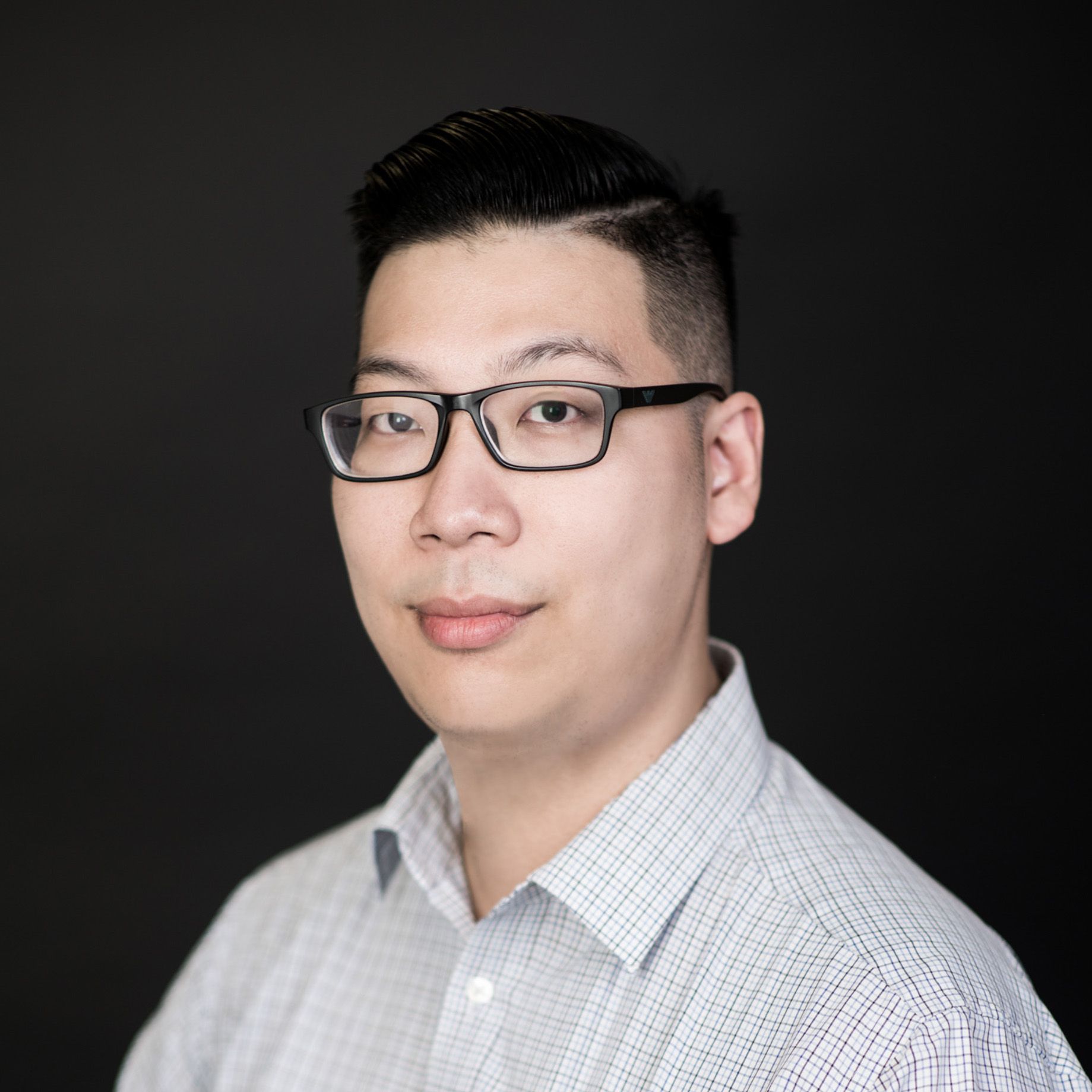 By Wilson Fok
September 16, 2020
When caviar mochi mooncakes and Instagrammable custard pastries take over our feeds, we risk forgetting the humble beauty of the original
This year, the mooncake scene has gone off the rails.The Peninsula's famed Spring Moon custard mooncakes, for the first time in their decades-long history, are going heart-shaped; snowy mooncake purveyors are one-upping each other with increasingly molten and oozy fillings, and filling them with chopped abalone; and 2020 is the year we also witnessed the birth of 'the world's first caviar mooncake', an ostentatious creation filled with lobster and black truffles. Creativity is at an all-time high where mooncakes are concerned, and food lovers who aren't necessarily sticklers for traditions are in for a treat with so many variations of the sweet pastry on the shelves this year.
How did we stray this far? A classic Cantonese-style mooncake, traditionally a dense pastry filled with sweetened lotus seed paste and salted duck egg yolks, is the star of the Mid-Autumn Festival table in Hong Kong. Yet the traditional, old-school variety (scroll down to the bottom of this story for our top 4 picks) has slowly fallen out of favour, even maligned for its high fat and high sugar content, with a new generation wooed by newer and "healthier" varieties.
Related: This Year's Most Creative Mooncakes Are Filled With Caviar, Truffle, And Abalone
Traditional Cantonese mooncakes are typically made with two crucial components: the pastry exterior, known as the "skin", and the filling, which includes salted duck egg yolk with a sweet nut or bean paste, such as lotus seed, adzuki bean, or mung bean, with lotus seed paste the most popular and regarded as a standard. There are two varieties of lotus seed paste: the pale 'white' lotus seed paste made with granulated sugar and 'yellow' lotus seed paste with brown sugar. The filling also includes whole salted duck egg yolks and occasionally pitted olive kernels which add texture to the filling.
Related: Where To Buy The Best Luxury Mooncakes In Hong Kong In 2020
Back in the 90s, an alternative was born. The snow-skin mooncake, a chilled mochi lookalike entered the market and became an instant hit. Made popular by local bakeries such Tai Pan Bakery, Maxim's and Wing Wah, the chilled glutinous treat quickly evolved with exciting fillings of fruit sauces and molten chocolate syrup—a far cry from the beige monotony of traditional lotus seed paste.
It wasn't long before another new trend started, with the baked custard mooncake taking over thanks to The Peninsula's then dim sum chef Yip Wing-Wah, who created the version we know today back in 1986. With its sweet shortcrust exterior and creamy egg custard filling, the buttery, golden-brown treat captured the hearts of many. Decades later, custard mooncakes continue to dominate the market, with countless brands and flavours—from the Spring Moon variety, still regarded as a benchmark, to new iterations that infuse ingredients as diverse as tea and durian. It's in our humble opinion however, that the consistency and quality of the custard mooncake varies greatly, with the worst of them showing an uneven crust and gummy, under-baked custard filling. Still, Hongkongers remain obsessed, and the original lotus mooncake remains the underdog, despite being a tradition for generations.
Related: The HK$100 Preserved Plum + Other Sweets To Try In Hong Kong
One prominent advocate for tradition is, of course, Theresa Yiu—contemporary culinary royalty and proprietor of the Dashijie brand, which promotes heritage treats and time-honoured cooking techniques. Yiu is most widely known as the primary disciple of the late, great Pearl Kong, the grandmaster of Cantonese cuisine. Yet, despite her deep knowledge of the craft, Yiu only released her first collection of traditional mooncakes in 2015, after honing her skills in traditional Chinese pastry for decades under Kong. To date, she insists on continuing her self-proclaimed 'old guard' ways. "In the old days, we appreciated mooncakes as a rich culinary tradition," she tells us. "There are times to be creative and then there are times you stick with the old ways. Mooncakes, for me, is about the latter."
It's an opinion that runs contrary to the trend for seeking the next new thing. For a heritage product such as a mooncake to stay relevant, it is less about premium ingredients but more about the excitement factor—resulting in trends such as snow skin mooncakes, ice cream mooncakes, and so on. Eventually, like the baked custard mooncakes, they become so ubiquitous and popular that they become tired fads with diminishing quality. And then the cycle begins again—we look for more ways to revamp the mooncake.
Related: The Best Char Siu In Hong Kong, 2020 Edition
We cannot help but want more—we traded lotus seed paste for ice cream, then for molten custard fillings that ooze out for that perfect Instagrammable #eggporn, and then for abalone and caviar. These mooncakes, if we can even call them mooncakes, are the result of an exercise to justify creativity for creativity's sake. Ultimately, they become violations—wanton disregards to the very same traditions we came to respect. "The market is heavily influenced by the rise of social media," continues Yiu. "The humble old-school mooncake is brown and lacks the colourful appeal of fancy new mooncakes with molten custard filling. Our culture is now more driven by presentation than the taste."
In the old days, we appreciated mooncakes as a rich culinary tradition," she tells us. "There are times to be creative and then there are times you stick with the old ways. Mooncakes, for me, is about the latter.
Even more concerning for Yiu is how our obsession with the modern mooncake is purely aesthetic, rather than the treat's cultural significance and labour-intensive production. Despite a shrinking demand for traditional mooncakes, Yiu continues to launch her annual collection, made using painstakingly sourced ingredients which undergo all the seriously complex processes that come with the traditional recipe. The decision to keep producing mooncakes in their traditional forms and ways remains Yiu's mission to maintain the awareness in the market and prevent such significant product from becoming extinct. Traditional mooncakes still have its fan base, and thankfully in Hong Kong there is still a handful of local traditional bakeries that continue to make these timeless classics the old-fashioned way. Here are our picks to enjoy this Mid-Autumn Festival.
Related: Where To Find The Best Bakeries In Hong Kong For Your Bread And Pastry Fix
Yan Lee Bakery
Founded in 1961, this old style traditional bakery continues its tradition of hand-making mooncakes, from shaping the dough to cooking batches of adzuki bean filling or lotus seed paste in an enlarged copper kettle.
Tatler Tips:
Call the bakery to inquire about the varieties available for pre-order, and do it soon. The bakery also only accepts cash.
Lotus seed paste is the traditional variety, but the mooncake with adzuki bean paste (plain, without egg yolks) is the star product at Yan Lee
Yan Lee Bakery, G/F, 102 Kwan Tei, Fanling, New Territories; +852 2674 0294
Related: Is It Cake? How Allison Chan Creates Hyperrealistic Hong Kong Desserts
Dashijie
Founded in 2005 by Theresa Yiu, the popular brand covers traditional mooncakes and festive treats throughout the year.
Tatler Tips:
Despite their artisanal quality, these popular mooncakes are available in major department stores such as Sogo and Citysuper.
Mooncakes and other products are available to purchase online, with free delivery for large orders.
The sweet date puree with toasted walnuts mooncakes come in miniature versions, filled with smoky dried dates and crunchy walnut bits.
Mooncake orders can be placed on Dashijie official website.
Related: Dominique Ansel And Lady M Launch Limited Edition Mooncake Boxes
Sang Lung Bakery
Founded in 1998, San Lung Cake Shop is a Sham Shui Po staple. The Chinese bakery is home to some of Hong Kong's best traditional mooncakes.
Tatler Tips:
Mooncakes come in box of four and they must be ordered in the same variety (no mixing of flavours)
The mung bean paste with chicken fat is a popular mooncake variety not often seen in many bakeries.
San Lung Bakery, G/F, 68 Pei Ho Street, Sham Shui Po, Kowloon; +852 2360 1359
Tai Tung Bakery
Founded in 1943, Tai Tung Bakery is a stalwart in Yuen Long. The traditional bakery keeps a small production format for many of its traditional Chinese pastries, including their mooncakes.
Tatler Tips:
The mixed nut and Jinhua ham mooncake is a notable savoury-sweet mooncake that is done excellently at Tai Tung.
Tai Tung also opens several sales outlets across Hong Kong, but all of its baking operations are prepared on site in the original Yuen long shop.
Tai Tung Bakery, G/F, 57 Fau Tsoi Street, 57 Fau Tsoi St, Yuen Long, New Territories; +852 2476 2630