Maison Es' "Stay Love" Five-Course Valentine's Day Menu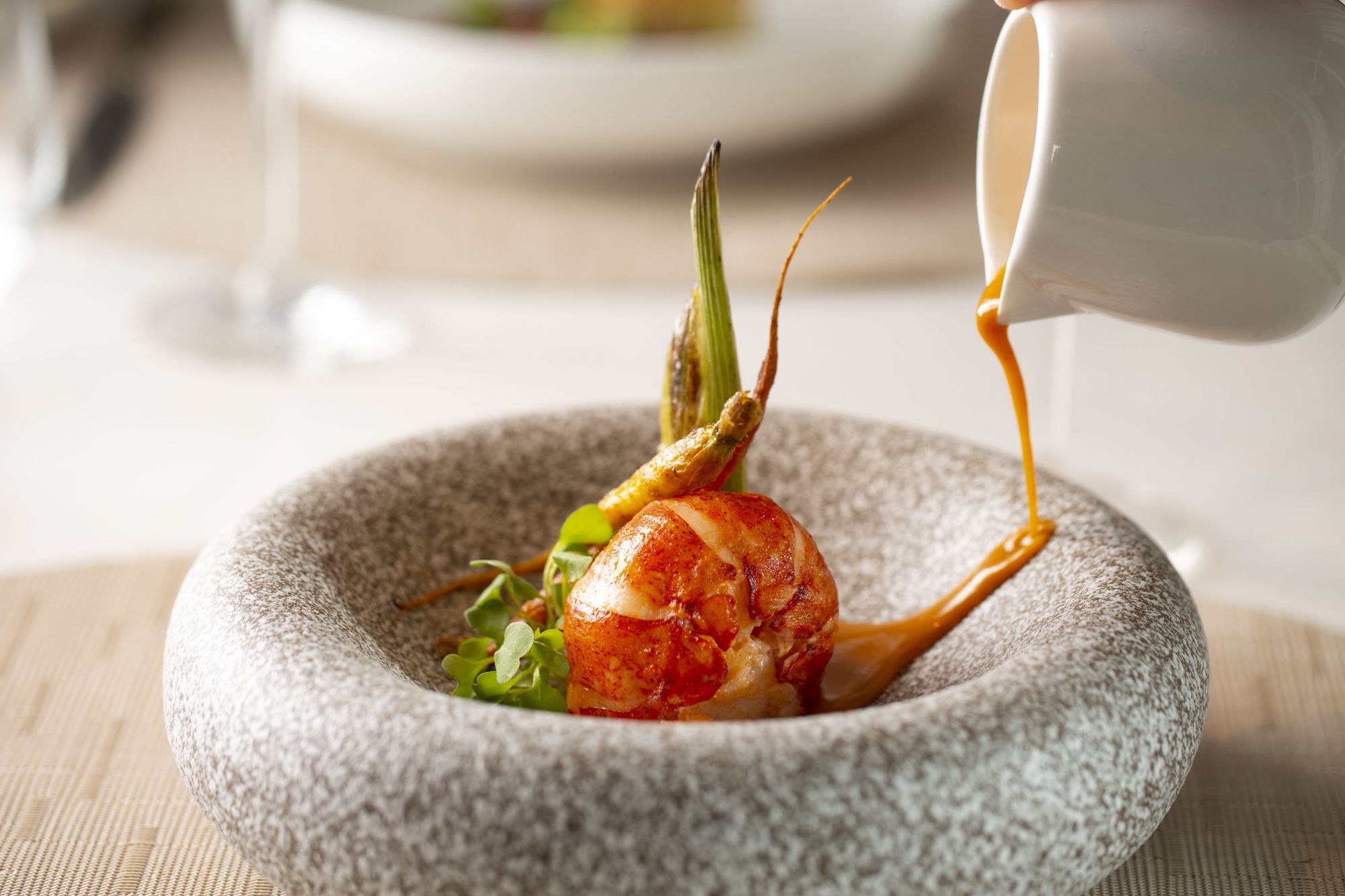 Chef Esther Sham brings a Asian-French touch to this special season's festive menu
Modelled after a traditional French villa with a beautiful courtyard in Wan Chai's Star Street precinct, Maison Es offers a break from Hong Kong's metropolitan pace, allowing guests to relax and enjoy all the finer things in life. As Valentine nears, Maison Es invites its guests and their loved ones to eat, drink and be merry as the restaurant rolls out a sumptuous feast to celebrate the season. Combining French culinary finesse with the finest ingredients sourced from across the globe, chef Eric invites guests to indulge in the five-course Valentine's menu (available on February 14, 2021), with exquisite dishes designed to surprise and delight, prepared and presented in fresh and innovative ways to match the occasion.
This five-course Valentine's menu is priced at HK$1,288 per person. The apéritif is followed by a refreshing toro sashimi uni, nori cracker, cucumber shiso salsa, honey soy and wasabi ice cream, or the sophisticated starter of Beluga caviar (10g) served with condiments and buckwheat blinis (additional HK$288). Next, guests can enjoy an authentic langoustine tortellini with black truffle, soy-glazed maitake, matsutake bouillon and foie gras emulsion followed by wild-caught olive oil-poached coral trout with Alaskan king crab meat, sugar snap peas and tomato crab broth.
After enjoying a tangerine sorbet with candied kumquat palate cleanser, guests can choose one of three entrées, including seared Anjou pigeon breast with pithivier of leg, brussels sprouts, beetroot purée and cherry sauce; an unctuous pan-fried Kagoshima short-rib with garlic chips, kimchi and pumpkin-stuffed cabbage roll and black garlic jus; or the Boston lobster tail poached in beurre blanc, glazed baby vegetables and shellfish reduction (additional HK$228). Last but not least is the loveable mini wedding cake: a seasonal Japanese Amao strawberries with earl grey chiffon cake and buttercream.
Restaurant, $$$, French, Wan Chai

---