Megan's Kitchen Launches New Hotpot Creations For The Autumn/Winter Season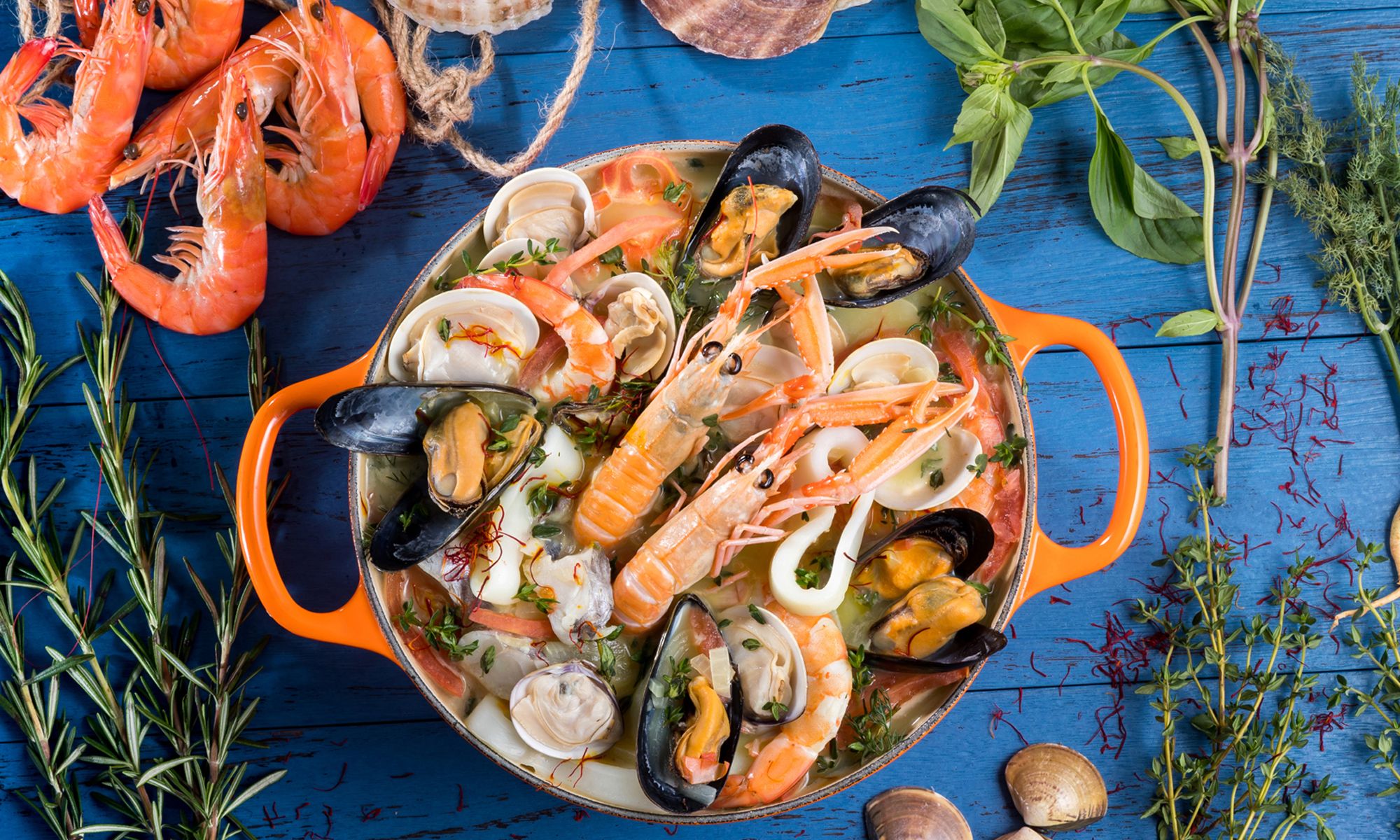 Warm up with Mediterranean-inspired soup bases and creative home-made specialty items
Megan's Kitchen Focus
Celebrated for its creative takes on hotpot and Cantonese cuisine, Megan's Kitchen is one of the city's most esteemed hotpot restaurants. Having recently refurbished its interiors, the two-storey venue is home to a new collection of hotpot creations, including new ingredients and innovative soup bases, launched this month to welcome the upcoming autumn and winter season.
After the continual success of their signature tomato and crab soup in soufflé finish and tom yum koon cappuccino soup base, Megan's Kitchen will be celebrating the best of Mediterranean cuisine in its new range of hotpot specialties this season, beginning with a brand new bouillabaisse. A traditional Provençal stew originating from the city of Marseille in France, this wonderful seafood creation will be added to the restaurant's collection of soup bases. The prized broth itself is meticulously prepared with an abundance of seafood, including Danish freshwater scampi, New Zealand fish fillets, blue mussels, sea clams, and shrimps, adding extra umami and sweetness to a base prepared with tomatoes, onions, thyme, fennel, bay leaves and a hint of saffron. The coral-hue soup base is simmered for six hours until flavours of land and sea marry into a sumptuous broth, which becomes a treat to enjoy on its own as well as a hotpot soup base.
Inspired by the abundance of seasonal produce from the Mediterranean, Megan's Kitchen is capturing the essence of the cuisine in the form of its signature handmade meatballs. The new pork meatballs stuffed with octopus and Italian sun-dried tomatoes match the rich texture of octopus with the sweet-and-savoury sun-dried tomatoes. The diced octopus has been simmered lightly with garlic, herbs and white wine before mixing with chopped sundried tomatoes to fill ground pork. The pork turns succulent and soft upon simmering in the hot broth, while the octopus offers a gelatinous bite.
Megan's Kitchen's colourful cuttlefish meatballs have also been revamped, as the establishment's new creation now comes stuffed with scallops and pesto. The pesto is made from handfuls of finely chopped basil leaves, garlic, cheese, and pine nuts, and is mixed with chopped Australian scallops to make an aromatic seafood filling. The succulent molluscs bring a creamy texture that contrasts with the bouncy cuttlefish.
Olives, another Mediterranean staple, are celebrated for their earthy aroma and health benefits. The hotpot restaurant has fused chopped olives with fresh asparagus into hand-minced pork, marrying the East and West in a new meatball variety, where the juicy spears of asparagus matches with the slightly briny olive with pork.
Megan's Kitchen is also home to a new selection of vegetarian hotpot options, prepared with Beyond Meat and Omnipork products. In the beetroot Beyond Meat vegetarian beef meatballs, the small morsels are mixed into sweet beetroot, adding not only a wonderful magenta hue but a hint of sweetness in the new hotpot treat. Also newly launched at Megan's Kitchen are black truffle Omnipork vegetarian pork meatballs. Made with peas, soy, shiitake mushrooms and rice for protein, Omnipork product is seasoned with black truffle paste, fried king oyster mushroom and onions for a guilt-free hotpot pleasure.
Gather around a simmering hotpot with sumptuous ingredients and creative treats at Megan's Kitchen this autumn and winter and enjoy the experience. Reservations are available here.
Megan's Kitchen, 5/F Lucky Centre, 165-171 Wan Chai Road, Wan Chai, Hong Kong; +852 2866 8305