The Rising Stars Of Hong Kong's Dining Scene And What They're Doing Now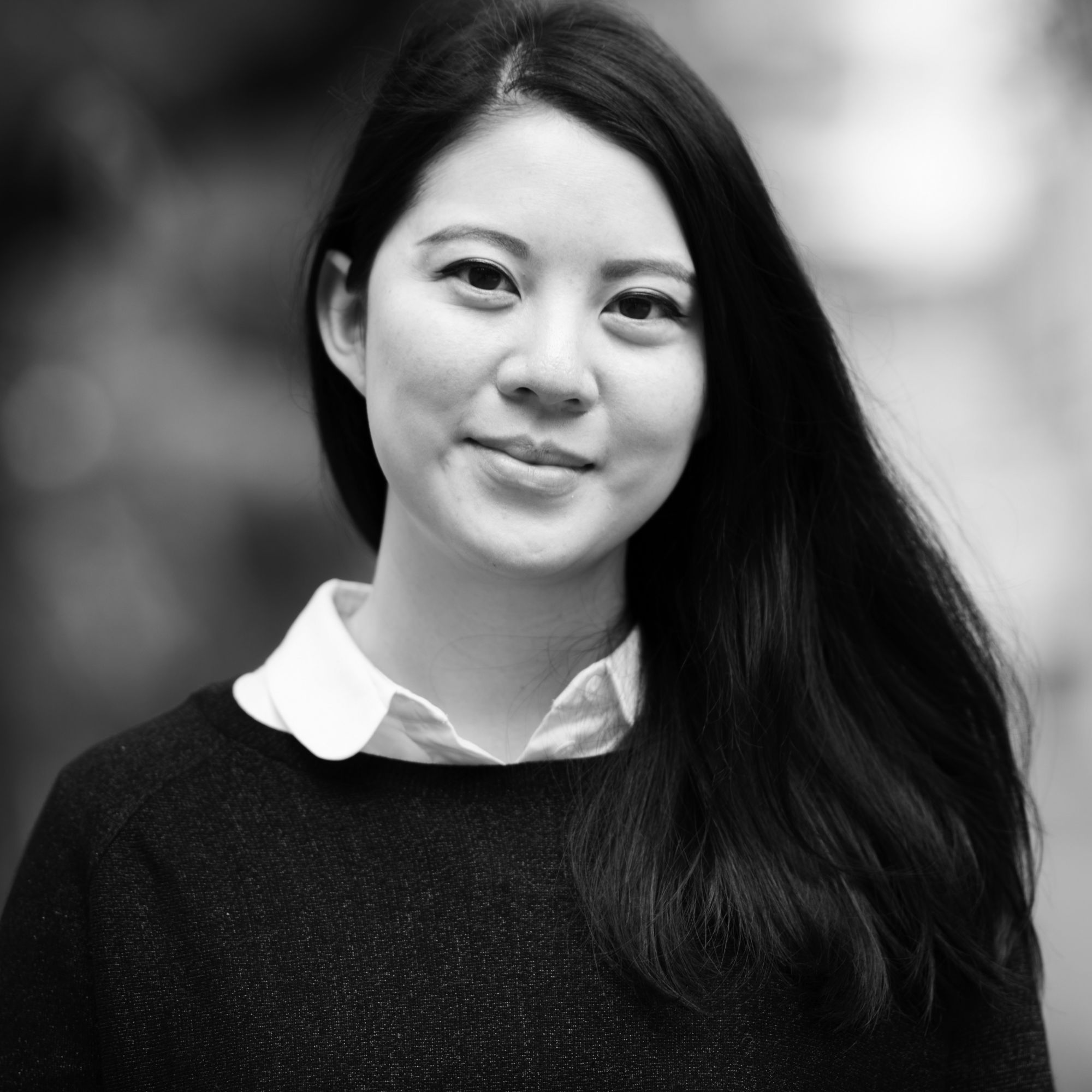 By Charmaine Mok
April 19, 2021
In 2020, we identified the new class of F&B tastemakers doing great things in Hong Kong—six months on, we take a look at how they've fared
Hong Kong is a place of opportunity and of great community, which has created a foundation for young tastemakers to thrive. While 2020 was not an easy year for the F&B industry, we found inspirational characters across the board, each one highly driven and committed to making the best out of an uncontrollable situation. While Tatler Dining may not have had an awards ceremony as in previous years, we were adamant that the efforts and achievements of the F&B industry needed to be highlighted in other ways—for the 2020-2021 awards, we enlisted our readership to vote for who they thought were Hong Kong's leading lights, from the city's top new restaurants to emerging talents.
Our Rising Star category featured a record 15 nominees, from vegan pastry chefs to distillers and mixologists. Six months on, we take a look at what these talents are up to now.
Alison Chan, Dear Harley
The skilled baker behind Dear Harley, along with her partner and cake designer Cony Lam, have taken their bespoke cakes to the next level—not only are they, at the time of writing, booked out until mid-May, they moved out of their PMQ location in to a far larger commercial kitchen space to keep up with demand. "Growing in a pandemic is terrifying and unpredictable, but we feel incredibly blessed for our customers and families who made moving forward possible for us," she writes. It's hard to believe that the brand is less than three years old, but Chan has made it—proving she can have her cake and eat it, too.
See also: Meet Alison Chan, The Pastry Chef Creating Illusion Cakes Inspired By Everyday Objects
Antonio Oviedo, 22 Ships
22 Ships may be a stalwart on the dining scene, having opened in 2012 (a lifetime in Hong Kong restaurant terms), but thanks to newcomer Oviedo, it's not a place that has faded into the background. Since arriving in 2020, the Spanish native has given the tiny bar a new lease of life, with a thrilling menu that holds onto just the right amount of tradition. His infectious energy adds much needed buoyancy to the dining industry—make sure you grab a seat at the bar to watch the chef in action and to find out more about the esoteric ingredients and preparations behind his signature dishes.
22 Ships, 22 Ship Street, Wan Chai, Hong Kong
Baptiste Villefranque, W Hotel
The executive pastry chef at W Hotel continues to up his game, most recently crafting a "Eats Well Truffled" afternoon tea set infusing the treasured ingredient into delicate pastries and cakes, and a Plantain Kaviari collaboration bringing caviar into the fray. His seasonal desserts and updates on the classics are consistently anticipated, whether it's a perfectly layered cruffin with hazelnut and chocolate cream, or a perfectly fluffy green tea brioche.
Devon Hou and Ray Choi, Cobo House
The chef duo behind K11 Musea's contemporary restaurant are consistently breaking out of their comfort zones to create completely new menus every six weeks—after launching Cobo House in the summer of 2020, the restaurant is now on its fourth chapter, a celebration of chocolate. Since opening, the venue has been named one of RSRV's champagne embassies in Hong Kong, joining the likes of Le Pan and Arcane.
Cobo House, Shop 602, 6/F, K11 Musea, 18 Salisbury Road, Tsim Sha Tsui, Hong Kong
Dimple Yuen and Ivan Chang, Two Moons Distillery
It has been an exciting year for the founders of one of Hong Kong's only true gin distilleries. Since embarking on their spirited adventure, they have made a mark on the city's drinking scene not only through their product—now widely available in bars and restaurants around town—but also by creating connections with treasured local artisans. In March, the distillery partnered with Hong Kong's Ping Kee, the city's oldest coppersmith, to design and produce their own copper still—their way of honouring and preserving an age-old tradition—which is also featured in an exhibition at Crafts On Peel, on until 24 July.
Jade Lau, Doubleshot
The head bartender at Doubleshot by Cupping Room has kept up the pace, with a stirring series of guest shifts and drinks pairing dinners at venues such as Avenue 75, Duckee, Whisky Lounge, and Maha Hiki Lounge by Honi Honi. She also recently participated in World Class 2021, submitting her recipe for a Tea-Ball, her highball drink inspired by the whisky and green tea concoctions beloved of many a young karaoke frequenter.
Doubleshot by Cupping Room, 1F, Hilltop Plaza, 49 Hollywood Road, Central, Hong Kong
Jessica Chow, Bien Caramelise
After launching Bien Caramelise, Hong Kong's first fully vegan patisserie, last summer, Chow began sharing her hard-earned knowledge through multiple workshops at the Mongkok space. Would-be pastry chefs can try their hand at creating sweets such as vegan viennoiserie, coconut sugar scones, and hazelnut apple tarts, with 100 per cent plant-based ingredients. For those wondering how to create wonderfully flakey and rich pastries without animal fats and eggs, Chow's techniques are eye-opening.
Bien Caramelise, Hentiff Building, Shop D ,1/F, 160 Prince Edward Road West, Mong Kok, Hong Kong
See also: This Vegan Patisserie Has Reinvented Mille Feuille And Pâté à Choux
Leonard Cheung, Cultivate
When Cheung was nominated on our Rising Stars list, he was still working as a private chef and hosting intimate dinners at his own home, where he would test out inventive dishes for his future restaurant. Fast forward to March 2021, and he has launched Cultivate—a tasting menu-only restaurant in Soho that puts to the test all of his years of experience and imagination. Fully booked for the next few months, Cultivate has been confronting what it means to be a modern, vegetable-forward (though not vegetarian) restaurant in 2021.
Cultivate, Shop A, G, 27-29 Elgin Street, Central, Hong Kong
See also: Cultivate, Leonard Cheung's New Soho Restaurant, Pays Homage To Seasonality
Nick Law and Jeremy Li, NIP Distilling
Think Hong Kong gin and NIP will be at the top of mind. The distillery that Law and Li launched in early 2020 was the result of years of planning, which has ultimately paid off in terms of countless collaborations with local bars and mixologists and, most recently, a gold medal in the World Gin Awards 2021 for Best Hong Kong Contemporary Gin. (NIP has also received double gold medals in the SIP Awards, and a silver medal in the International Wine & Spirits Competition.) The duo have also created limited edition bottles with leading bars such as The Wise King, The Old Man and 001 to raise the profile of the bar industry. Law has also put his own product to the test with guest mixology stints—the next shift being at Bostonian's Tales of Hong Kong brunch on 29 May.
Sam Lui, Wendy's Wok World
Such is the allure of Wendy's Wok World (located out in Sheung Shui) that her island-side pop-ups have been booked out in a flash. The wok master-in-training is continuing to test her limits through cooking in different environments, from the underground gin palace Ping Pong 129 where she cooked up a Chinese New Year feast, to her upcoming "Omni Wok The World" collaboration at the end of April with local legend Ser Wong Fun, where she'll be challenged to cook an all-OmniPork menu for more than 60 guests per night.
Samaira C. Kavatkar, The Bombay East Indian Girl
Kavatkar's pop-up at Test Kitchen back in 2020 was a revelation of flavours, with dishes inspired by her Indo-Portuguese and East Indian upbringing and elements of Mumbai street food. Anchored by vibrant homemade marinades, spice blends and sauces, Kavatkar's food lingers in the memory long after its flavour dissipates from the palate. While we've been waiting for news of her future pop-ups, we're glad to hear that, for the time being, we can bring a little bit of The Bombay East Indian Girl into our pantries with Kavatkar's range of chutneys, spice pastes, pickles and, of course, her signature masala chai spice blend. Find her at the Discovery Bay weekend market as well as via new online shopping platform Quick Dash.
Shelley Tai, Nutmeg & Clove
Hong Kong's loss is Singapore's gain, as Tai—previously of Quinary—left the city at the end of 2020 to head up the Lion City's Nutmeg & Clove bar—an Asia's 50 Best Bars awardee and a drinking destination that celebrates the city's heritage flavours. This April, after months of R&D, Tai's first official menu for the bar has dropped—a Chinese zodiac-inspired cocktail menu that is defined by its playfulness—the team describe it as their most experimental series to date, a testament to Tai's experience and potential for even greater things.
Nutmeg & Clove, 8 Purvis Street, Singapore,188587
Tiff Lo, Jean May
Since opening her tiny French bistro at the beginning of the pandemic in 2020, Lo hasn't had much of a break—Jean May is still consistently packed, with bookings up until the summer, the reservation book filled with those hoping to get a taste of her well-honed French cooking. Over the best part of the year, Lo's cooking has only gotten better, with her steak tartare winning a spot on our list of the city's best.
Jean May, Shop A, 14 Gresson Street, Wan Chai, Hong Kong
Valentin Mille, Amber
The Landmark Mandarin Oriental's chef-patissier is a quiet force behind the scenes, ensuring that the hotel's pastry game is stronger than the rest. In a year where many took solace in sweet treats to get through the bitterness of the pandemic, Mille and his team delivered in spades, with delicate and inspiring desserts at Amber as well as comforting, yet elegant baked goods for the hotel's new brand, LMO Freshly Baked by Richard Ekkebus, which debuted for Christmas. The recently launched kiosk at Landmark is another level, with weekly changing cookie creations, giant madeleines and indulgent pastries.
Zahir Mohamed, Baked & Acme
After the success of tiny cafe Baked in Soho, Mohamed created his vision for a Middle Eastern restaurant with fine dining touches in the form of Acme, which launched at the end of 2020. The 34-seat restaurant was designed by Sean Dix, and after opening for four months, the venue is now operating 7 full days a week, with diners coming back for chef Alfonso Portillo's contemporary takes on the classics.
Acme, 59 Elgin Street, Central, Hong Kong