The Best New Afternoon Teas To Try, Plus Three Hong Kong-Inspired Tea Sets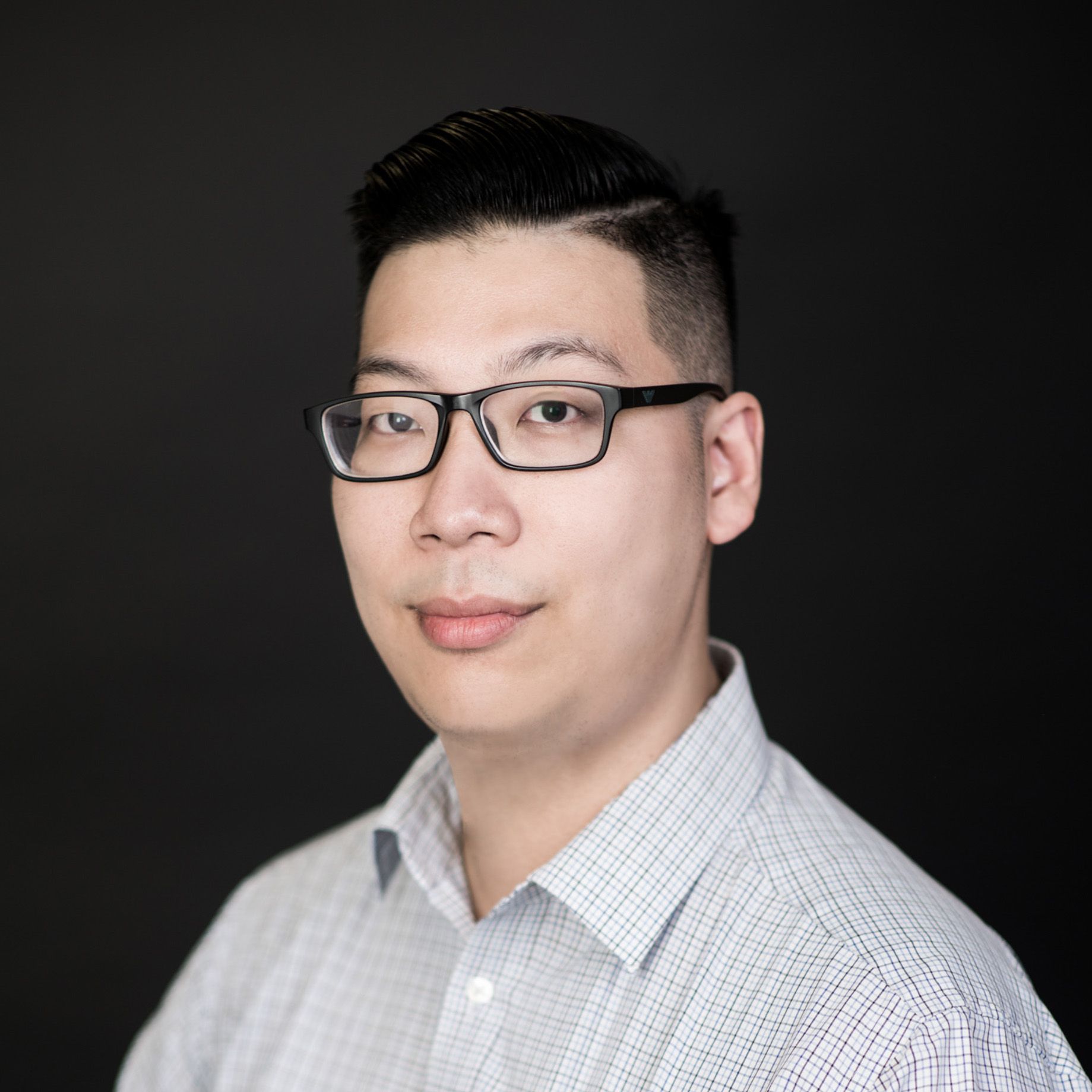 By Wilson Fok
September 18, 2020
The fusion trend is back on the cake tiers this season, with new afternoon teas featuring local treats
Hongkongers may have dim sum with tea regularly, but we all know that afternoon tea—a tradition reflective of the city's colonial past—is just as popular. With dining restrictions relaxing this week, it's never been a better time to enjoy a food-filled afternoon of savoury sandwiches, cakes, and desserts. Below, we've rounded up the newest afternoon teas around town, and highlighted three unique ones with local touches.
Tai O Heritage Hotel
What: The Tai O Heritage Hotel is home to an afternoon tea set featuring treats made with the area's iconic ingredients, such as mountain begonia, salted fish, preserved duck eggs and the popular shrimp paste. These exclusive local ingredients are added into treats such as crispy chicken wings with shrimp paste; deep-fried shrimp toast with salted egg yolk sauce; and pan-fried house made pork patties with salted fish burger. The tea set also features three varieties of sweet treats. For four days in October, guests can opt for the Mid-Autumn festival special afternoon tea set that includes peanut-filled glutinous rice dumplings and Tai O traditional mooncakes as part of the sweet offerings. Diners can also indulge in brown sugar and ginger tea made in Yi O.
Price: HK$288 for two persons. (The limited afternoon tea set is available at HK$328 for two)
When: Ongoing. (The Mid-Autumn afternoon tea is available from October 1 to 4, 2020)
Where: Tai O Heritage Hotel, Shek Tsai Po Street, Tai O, Lantau Island, Hong Kong; +852 2985 8383
The Pottinger Hong Kong
What: The Italian restaurant at The Pottinger Hong Kong has launched a new Old Hong Kong Afternoon Tea. The tea set features a handful of local favourites such as barbecued pork puffs, shrimp toast, salted egg yolk eggettes, and Hong Kong style 'wife cake' pastries. The local afternoon tea staple of sweet French toast gets a Western twist with the addition of black truffle honey, while panna cotta is flavoured with barley.
Price: HK$238 per person
When: Available now until October 15, 2020
Where: Gradini, Lobby Level, The Pottinger Hong Kong, 74 Queen's Road Central, Hong Kong; +852 2308 3088
Related: Hong Kong's First Dedicated CBD Cafe And Boutique Opens In Sheung Wan
Rosewood Hong Kong
What: Holt's Café's dim sum afternoon offers tasty Chinese treats with a Western twist, from traditional shrimp dumplings topped with Kaluga caviar to siu mai topped with braised baby abalone from South Africa and barbecued pork puff pastries prepared with Iberico pork. The tea set also features sweet egg tarts, a local favourite, topped with bird's nests; a sweet soup of mango, pomelo and tapioca; and Rolling Donkey, a Northern Chinese signature dessert where a creamy adzuki bean paste fills a mochi roll coated in toasted soybean flour. The popular East-meets-West afternoon tea set is complete with a welcome tea called Moonlight White Tea, selected and brewed by the restaurant's tea master Alan Leung. Guests can also enjoy a pot of warm brew from four teas selected by Leung. The dim sum afternoon tea at Holt's Café is priced at HK$580 for two.
Price: HK$580 for two persons
When: From now until December 31, 2020
Where: Holt's Café, Rosewood Hong Kong Victoria Dockside, 18 Salisbury Rd, Tsim Sha Tsui, Hong Kong; +852 3891 8732
Related: The Best All-You-Can-Eat Dim Sum Restaurants In Hong Kong
Besides a taste of East-West fusion treats on afternoon tea offerings, here are our picks for brand new afternoon teas from around Hong Kong
The Upper House
What: Café Gray Deluxe's latest collaboration is with local brand Teakha, with an afternoon tea set featuring savoury and sweet treats inspired by the popular café, plus brews and infusions from Plantation by Teakha. Highlights include apple blossom verbena cured salmon with Guinness bread; figs and goat cheese with red oolong gelee on rice cracker; chamomile and buttermilk verrine with lemon curd and grapes, and milk chocolate Chantilly with red jade bergamot tea and hazelnuts. Don't forget to check out the Teakha pop-up on the 6th floor as well for takeaway scones and teas.
Price: HK$285 for one, and HK$480 for two
When: Now until Novemebr 30, 2020
Where: Café Gray Deluxe, 49/F The Upper House, Pacific Place, 88 Queensway, Admiralty, Hong Kong; +852 3968 1106
Related: The Best Lifestyle Cafes In Hong Kong
Kerry Hotel
What: Kerry Hotel collaborates with French brand Alain Milliat in a new 'Fruitful Imagination' afternoon tea crossover where the savoury and sweet treats are prepared with Alain Milliat fruit nectar and preserves. The highlight of the fruitful crossover is the selection of six freshly-baked scones, served alongside the French brand's collection of preserves including violet and fig and Sengana strawberry jam. Fruit lovers can indulge in the vibrant selection of sweets such as choco-berry opera roll with red fruit jelly and coconut cheesecake. The afternoon tea set is complete with a choice of coffee or tea, with a choice of Alain Milliat juices at an additional HK$88 per bottle.
Price: HK$628 for two.
When: From now to November 29, 2020
Where: Lobby Lounge, Level 1, Kerry Hotel Hong Kong, 38 Hung Luen Road, Hung Hom Bay, Kowloon, Hong Kong; +852 2252 5237
Related: The HK$100 Preserved Plum + Other Sweets To Try In Hong Kong
Mandarin Oriental Hong Kong
What: Mandarin Oriental's collaboration with Shiseido is based on the launch of the beauty brand's new Future Solution Legendary Enmei Ultimate Renewing Cream. The collaboration sees a Japanese themed afternoon tea set including an assortment of sweets created by the hotel's executive pastry chef Christoph Sapy. Sapy incorporates Japanese ingredients such as yuzu, matcha, red bean and mochi into the tea set, complete with a zen garden embellished with black sesame nougatine ganache and brown sugar crème brulee. The highlight of the tea set is a mango-passion fruit macaron infused with enmei herb, a key ingredient in Shiseido's new product. The tea set is priced at HK$368 per person or HK$548 for two, inclusive of one glass of Ruinart Blanc de Blancs Brut or Brut Rose NV. Guests will receive a complimentary voucher to a Future Solution Ultimate Longevity skincare set valued at HK$950.
Price: HK$368 per person, HK$548 for two.
When: Now until September 30, 2020
Where: Café Causette, M/F, Mandarin Oriental, 5 Connaught Rd Central, Central, Hong Kong; +852 2825 4005
Clipper Lounge, M/F, Mandarin Oriental, 5 Connaught Rd Central, Central, Hong Kong; +852 2825 4007
Related: The Best New Cafes In Hong Kong, Summer 2020 Edition
Conrad Hong Kong
What: Conrad Hong Kong has launched 'A Meld Of Three' 30th afternoon tea to commemorate the hotel's 30th anniversary. The hotel has teamed up with artist Anna Salenko, who created 30 palette knives paintings for the hotel's milestone celebration. The afternoon tea set covers miniature savoury and sweet treats but the highlights are the signature items from each of the hotel's restaurants such as Golden Leaf's egg tart, Nicholini's' truffle arancini; and mushroom duxelle vol-au-vent from Brasserie on the Eighth. Guests can also place order of the afternoon tea set packaged in a gift box designed by Salenko for guests to enjoy the experience at home as well.
Price: HK$338 per person or HK$558 for two. An optional Perrier-Jouet champagne package is available at HK$120 per glass and an anniversary edition of Conrad bear as souvenir.
When: Now until December 6, 2020
Where: Lobby Lounge, Lobby Level, Conrad Hong Kong, Pacific Place, 88 Queensway, Hong Kong; +852 2822 8891
W Hong Kong
What: Woobar has launched a Colour Splash afternoon tea that features five main colours that symbolises health benefits for five internal organs of the human body. The five main colours—green, red, yellow, white, and black—represent liver, heart, spleen, lung, and kidney respectively. Savoury items on the Colour Splash afternoon tea are prepared with a combination of these colours, with highlights including ginger and turmeric hummus with sesame, roasted corn and grissini; and crushed avocado with shrimp in yuzu ponzu, bell pepper, spring onions and crispy tortilla. The afternoon tea includes five miniature desserts designed by the hotel's executive pastry chef Baptiste Villefranque. The assortment includes raspberry rose lychee tart; rosemary apricot oats crumble; and gluten-free strawberry mint pavlova.
Price: HK$488 for two persons (Monday to Friday), HK$638 for two, including two glasses of sparkling wine (Saturday and Sunday)
When: From now until October 31, 2020
Where: Woobar, 6/F W Hong Kong, 1 Austin Road West, Tsim Sha Tsui, Kowloon; +852 3717 2222
Cova Hong Kong
What: Cova is collaborating with the Italian fashion house Moschino for a beautiful afternoon tea set to surprise food and fashion lovers this season. Inspired by the Autumn/Winter 2020 collection, guests can expect a wide array of visual and edible treats including caviar and seaweed round tart, lobster and pink sauce tart, strawberry mousse with peach glaze, and many more that served on an Instagram-worthy pink cake tower stand. The set is also available for takeaway, which is perfect for those who want to enjoy an indulgent afternoon tea experience in the comfort of their homes.
Price: HK$588 (Guests can add HK$148 for a cake-sized pink canape and drink set)
When: From now to November 1
Where: Cova Hong Kong, Shop 116A&B, Level 1, Ocean Center, Harbour City, Tsim Sha Tsui, Hong Kong, +852 2992 0720; pasticceriacova.com
The afternoon tea is also available at other branches, including Ocean Center, Lee Garden One, Alexandra House and Pacific Place. Find out more here