The Socialite's Guide to Dining Out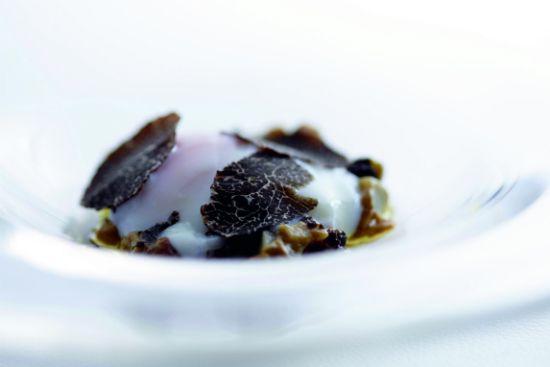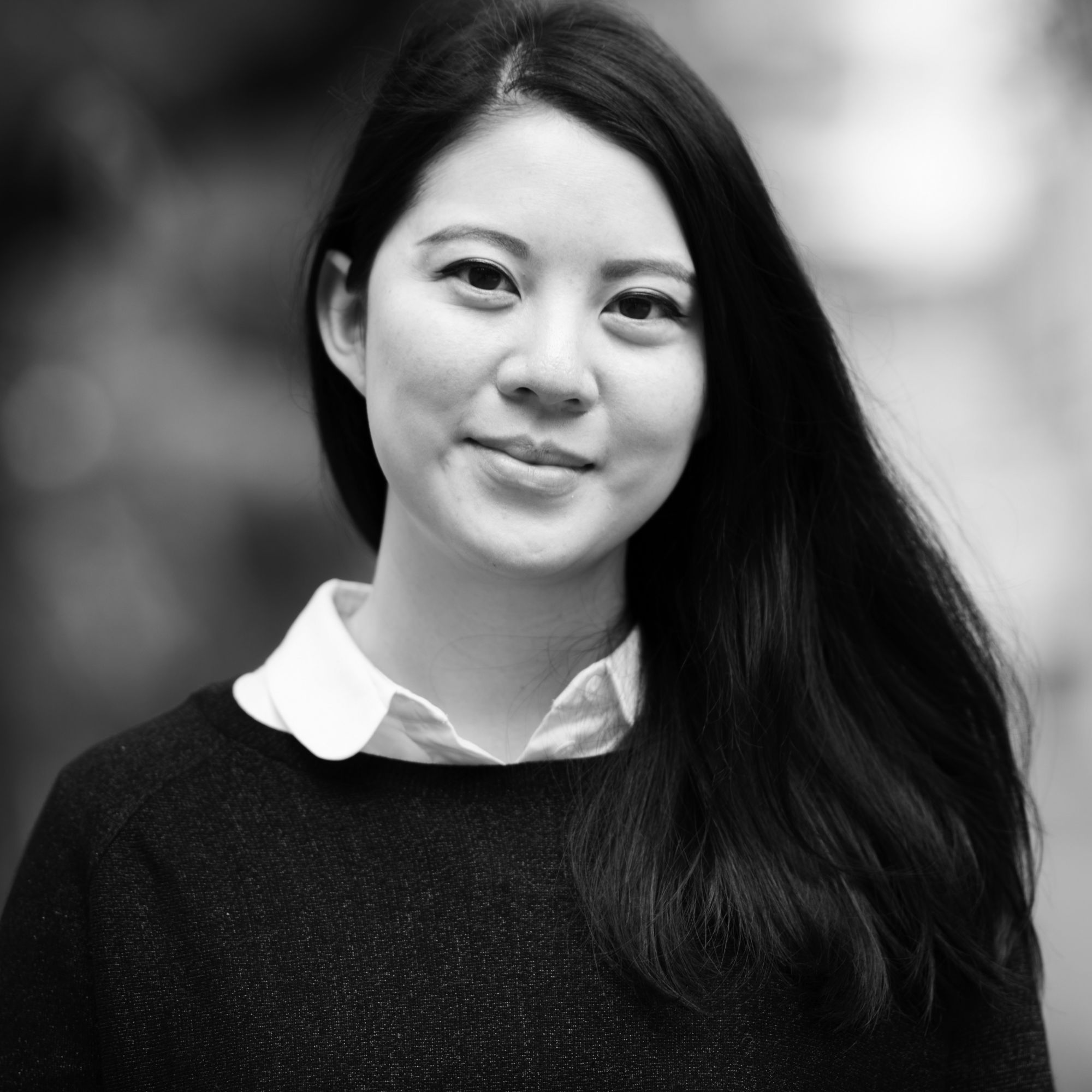 By Charmaine Mok
December 07, 2012
We ask our socialites what to eat, and where, this festive season

Charlotte Chen
Former banker Charlotte is one of Hong Kong Tatler's it-girls, prolific stylista and fashion blogger. She works with renowned jewellery designer Bao Bao Wan as well as juggling her own fashion projects.
Top pick? Wah Fung Roast Meats, 112-114 Wellington Street, Central; +852 2544-3466
Why go? To me, hip eateries are like summer flings: once its outdated, you drop it like its hot. Wah Fung is different, it's more like a husband. He may not be the coolest, but you know that he'll never let you down and will always be there for you. My relationship with Wah Fung is sort of like that, given it's also one of Central's oldest roast meat specialists, having been around since 1941.
What to order? Wah Fung are famous for their BBQ items, so when I crave that, I'll always have char siu and roast goose lai fun. But usually, I let the chefs do the curating for me. Their lunch and dinner sets change everyday. Be it steamed minced pork cake with water chestnuts, pumpkin pork ribs or a random stir-fry dish, the set, which comes with a big bowl of rice and a daily soup, Wah Fung never fails me.
Top tip? Do dine in. Their decor is surprisingly awesome; with odd Chinese vases as lamps, old school tiles, rosewood Chinese chairs and marble tabletop, Wah Fung brings Hong Kong nostalgia bound with history.
Guilty pleasure? Another long-term relationship: ABC Bakery at 1 Gage St, Central, for Hong Kong-style style sausage rolls.
Veronica Chou
Daughter of Silas, Veronica is president of Iconix China. Born in Hawaii, she has a passion for fashion, snowboarding and ice hockey and loves travelling to Beijing and London. She is establishing 20 American fashion brands in China.

Top pick? Wagyu Kaiseki Den, 263 Hollywood Road, Central; +852 2851-2820
Why go? The Japanese chef here puts in a lot of effort and ideas into creating each of his dishes, which changes every month. Each dish not only comes interestingly presented, but is also absolutely balanced in flavour while using unique and fresh ingredients.
What to order? Uni truffle rice in a clay pot. Creamy sea urchin, black truffles and rice are cooked together in a clay pot, infusing the rice with tremendous flavour.
Top tip? If you're a beef fan, then get your own fridge safe for your own favourite cuts! Regular guests have their own small refrigerator stored with their beef of choice.
Guilty pleasure? Otto e Mezzo in Central, for the veal Milanese, plain butter pasta, and the chocolates and marshmallows that come with the bill.

Shirley Hiranand
The driving force behind luxury PR firm Bonvivant and Bellavita, Shirley is married to Harry. An advocate of Mother Teresa's Missionaries of Charity, she holds a BA in Business Administration.

Top pick? Dragon-I, UG/F The Centrium, 60 Wyndham Street, Central; +852 3110-1222
Why go? For many reasons, but to sum it up, the food is amazing! It takes many visits to get through all their dishes, as they have a lot of them, but trust me: you will enjoy them.
What to order? My favourite to start with is the sashimi salad, and then I splurge on the lobster noodles!
Top tips? As well as the above, you must order the chilli and salt spareribs.
Guilty pleasure? Yes, I am totally guilty with my Starbucks soy mocha frappuccino with java chips, no cream, with a cinnamon croissant!
Ronald and Reggie Kwok
Ronald, an Oxford University law graduate, is the grandson of the late Hui Sze-fan of the Central Development Group, and is a director of UBS Wealth Management and a director of Opera Hong Kong. Reggie is his stylish wife, and is brains and beauty personified. She studied Medicine at Cambridge University and is a doctor of internal medicine.

Top pick? L'Atelier de Joël Robuchon, Shop 401, 4/F, The Landmark, Central; +852-2166-9000
Why go? Attentive service, romantic ambience and best bread basket in Hong Kong
What to order? The wagyu beef and foie gras burger. Besides being delicious, it comes in a small portion and so you don't have to feel guilty and worry about the calories!
Top tip? Head to the more formal dining area, where table D6 has large sofas for two people with more privacy.
Guilty pleasure? Sushi Ta-ke in Causeway Bay!
Antonia Li
Antonia is one of our Hong Kong Tatler it-girls, fashionista and girl-about-town known for her impeccable taste in both gastronomy and sartorial style.

Top pick? The Principal, 9 Star Street, Wan Chai; +852 2563-3444
Why visit? For fresh, light food with high-quality ingredients prepared meticulously to bring out the natural flavours served in comfortable and pleasant surroundings.
What to order? The reasonably-priced 3-course lunch and 5 or 8-course dinner are well-balanced and include signature dishes such as crab salad and free-range egg, cooked at 63 degrees Celsius.
Top tip? The popular Sunday brunch has a wonderful variety of interesting dishes and an unlimited flow of champagne and wine. It's the most relaxing way to while away a Sunday afternoon.
Guilty pleasure? In order of sheer indulgence, I love the truffle macaroni at Sevva; raclette at Chesa; beef and egg hor fun at Fook Lam Moon; sweet and sour pork at the Hong Kong Country Club; and anything at Yardbird.
Michele Li
Glamorous Hong Kong native Michele is the daughter of Dorothy Poon and Robert Huthart Sr, the wife of Didier and the mother of two daughters.

Top pick? St Betty, Shop 2075, Podium Level 2, IFC Mall, Central; +852 2979-2100
Why visit? With new chef Shane Osborn on board, the food is great and the ambience is low-key.
What to order? The ceviche of hamachi with daikon, coriander and avocado crème fraiche, and the olive oil poached petuna sea trout with pickled chayote, quinoa and mustard dressing are both excellent and very fresh. But the absolute must-order is the USDA dry-aged rib-eye steak for two (actually, it could probably feed four), which is cooked to perfection on a Josper grill and melts in the mouth.
Top tip? Order anything, because every meal I've had there has been great.
Guilty pleasure? A late lunch at Kau Kee in Central for their delicious beef brisket noodles. Once in a while, it really hits the spot!

James Louey
The son of Kathryn and the late Lawrence, James is commercial director of the Kowloon Motor Bus Company.

Top pick? Chesa, 1/F, The Peninsula, Salisbury Road, Tsim Sha Tsui; +852 2696 6769
Why go? It's the Peninsula, so the service is great, and the food is also top notch, no doubt about it.
What to order? We always order the raclette. I love cheese, and it's served pretty hot, with some pickles alongside. It's a good, simple lunch, even if it's a lot of cholesterol!
Top tip? I also always go for their clear soup, a kind of beef consommé, which you strangely don't see very much of these days.
Guilty pleasure? Lately, I'm really liking a place called Torihana on Hanoi Road in Tsim Sha Tsui, where they serve ramen in a delicious chicken broth. It's not very crowded, which is why I like it, and it's perfect for a quick bite.