Top Guest Chef Series You Should Not Miss This Season
Digest
This season is full of dining pop-ups, featuring everything from Japanese bars to guest chefs from Australia, Italy, and Peru
Autumn is a great season for travel, but it also happens to be the best time for pop-up events in Hong Kong. The arrival of Bar High Five and Duck & Waffle kickstarted the season of unique drinking and dining experiences, but there are more exciting times to come. Here are the list of dining pop-ups you shouldn't miss this season.
---
Landmark Mandarin Oriental
The iconic hotel that houses fine-dining establishment Amber is home to three special pop-ups this autumn. From October 17 to 23, the hotel is hosting its first sushi pop-up featuring chef Kenji Gyoten from his namesake sushi restaurant in Fukuoka, Japan, where chef Gyoten demonstrates the fine hand-flip technique of making Edomae nigiri sushi. From October 24 to 26, Scottish chef Isaac McHale brings the Clove Club from the UK to Hong Kong for a three-day event, where he delights with his unconventional eight-course tasting menu, complete with pairings of six wines.
On November 21 and 22, the 'Friends of Amber' series returns after full house events featuring Andre Chiang and Bjorn Frantzen. Chef Virgilio Martinez from Peru's Central Restaurante is returning to Hong Kong with a new eight-course tasting menu, showcasing dishes made with ingredients sourced and foraged from different terroirs of Peru.
Reservations for Gyoten sushi popup and The Clove Club event can be made at +852 2132 0114 and +852 2132 0115, while chef Martinez's pop-up is open for reservations via Amber.
Amber, 7/F, The Landmark Mandarin Oriental, The Landmark, 15 Queen's Road Central, Central; +852 2132 0066
---
Grand Hyatt Hong Kong
Lovers of Italian style can indulge in a taste of Milan, as Andrea Aprea, executive chef of Restaurant Vun of Park Hyatt Milan is set to visit Hong Kong for three days of sophisticated gastronomy at Grissini of Grand Hyatt. The three-night collaboration with the restaurant's chef de cuisine Alessandro Cozzolino will showcase the visiting chef's philosophy that focuses on technique, innovation, and respect for Italian traditions. Chef Aprea will demonstrate his philosophy through his six-course menu, priced at HK$1,000 per person, available during dinner service of the promotional period.
Grissini, 2/F Grand Hyatt Hong Kong, 1 Harbour Road, Wan Chai; +852 2584 7722
---
Conrad Hong Kong
Australian chef Luke Mangan is bringing Salt, his grill-oriented restaurant Down Under to Hong Kong, setting up a pop-up premise at Conrad's Brasserie on the Eighth from October 13 to 23. The 11-day dining promotion will showcase the acclaimed chef's innovative cooking techniques as well as a number of signature dishes featured in both his tasting menus as well as brunch options at the restaurant. The six-course menu is priced at HK$998 per person while the eight-course option is HK$1,188 per person.
Brasserie on the Eighth, 8/F Conrad Hong Kong, Pacific Place, 88 Queensway, Admiralty; +852 2822 8803
---
Test Kitchen
Test Kitchen in Sai Ying Pun is hosting a four-day pop-up dinner event from October 13 to 16, featuring Manila's rising star chef Mark Tan, whose respect for seasonality and creativity goes hand in hand with his emphasis on fusing old and new in creating dishes that belong in a modernized kaiseki meal with equal parts subtlety, flavours, and textures. The dining pop-up will feature cocktail pairing by the team from cocktail bar The Curator from Manila, recently named one of the top 50 bars in Asia. Celebrated for its traditional Filipino ways of making infusions from foraged herbs and local produce, the Curator team will create a set of cocktail pairings to match chef Tan's tasting menu, priced at HK$1,280 (with cocktail and wine pairing) and HK$1,080 (with non-alcoholic cocktail pairing). Reservations can be made online here .
Test Kitchen, Shop 3, 158A Connaught Road West, Sai Ying Pun
---
Altira Macau
Prior to an anticipated opening of his first Hong Kong restaurant, master chef Björn Frantzén is presenting his signature Nordic delicacies at a two-month pop-up restaurant at Altira Macau's Yi Pavilion. From October 1 to December 17, the esteemed chef will create two set menus, each showcasing Scandinavian dishes with Japanese influence. Signature dishes from the set menus are prepared with unique ingredients sourced mostly from Sweden, including vegetable sand herbs from the chef's garden. Guests can indulge in the exclusive prix fixe menu, priced at MOP 688 for six courses, and MOP 1,288 for 10 courses for three days each week, from Thursdays to Saturdays during the two-month promotion, with an option to add MOP 388 for chef Frantzén's signature canapes and wine pairing included.
Yi Pavilion, 10/F, Altira Macau, Avenida de Kwong Tung, Taipa; +853 2886 8868
---
Trending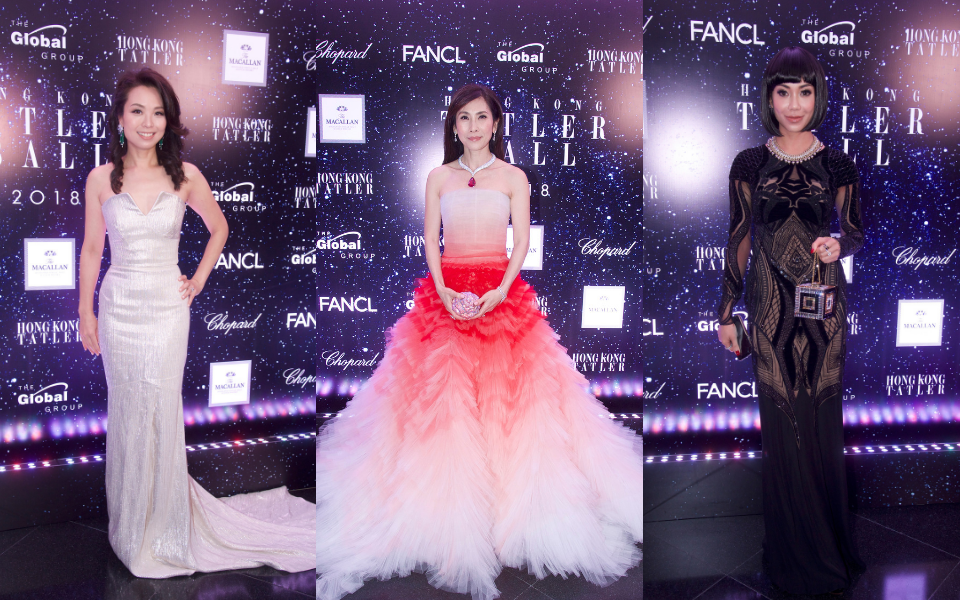 Hong Kong Tatler Ball 2018: Best Dressed Women
September 17, 2018 | BY Hong Kong Tatler
photo_library
Inside The Ballroom At The Hong Kong Tatler Ball 2018
September 17, 2018 | BY Alexandra Purcell
photo_library
Inside The Cocktail Reception At The Hong Kong Tatler Ball 2018
September 16, 2018 | BY Alexandra Purcell
photo_library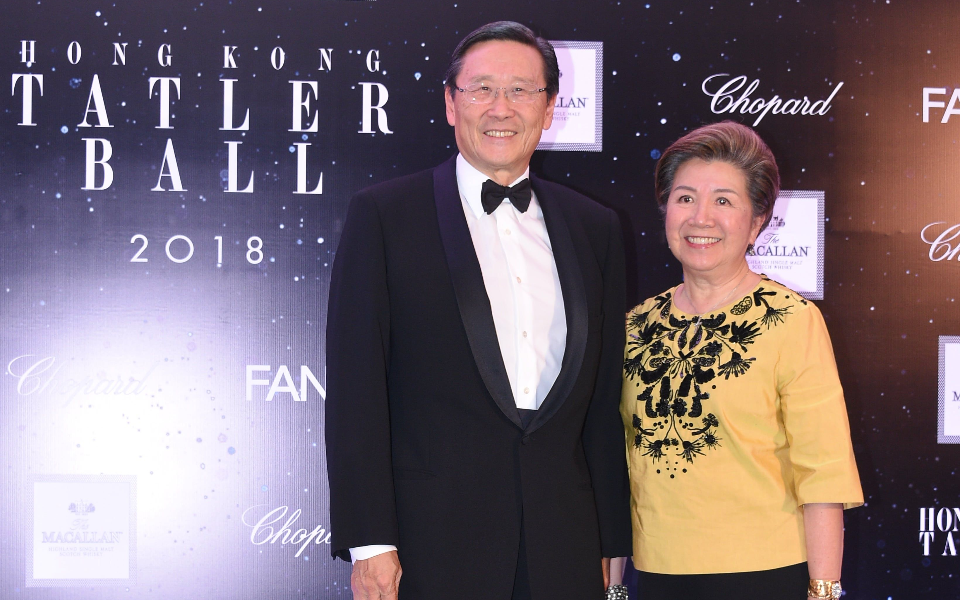 Live From The Red Carpet At The Hong Kong Tatler Ball 2018
September 16, 2018 | BY Alexandra Purcell
photo_library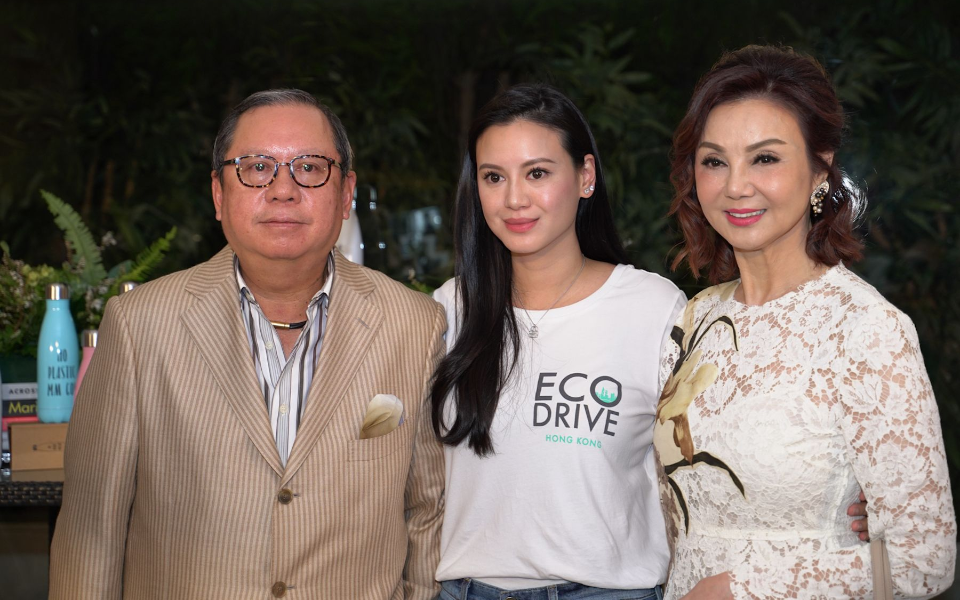 EcoDrive Private Screening: Start Small, Start Now
September 14, 2018 | BY Alexandra Purcell
photo_library
From Rome To HK: 5 Best Places To Eat In Rome
September 13, 2018 | BY Hong Kong Tatler