Two Local Chefs Evoke Sweet Hong Kong Memories With Renewed Traditions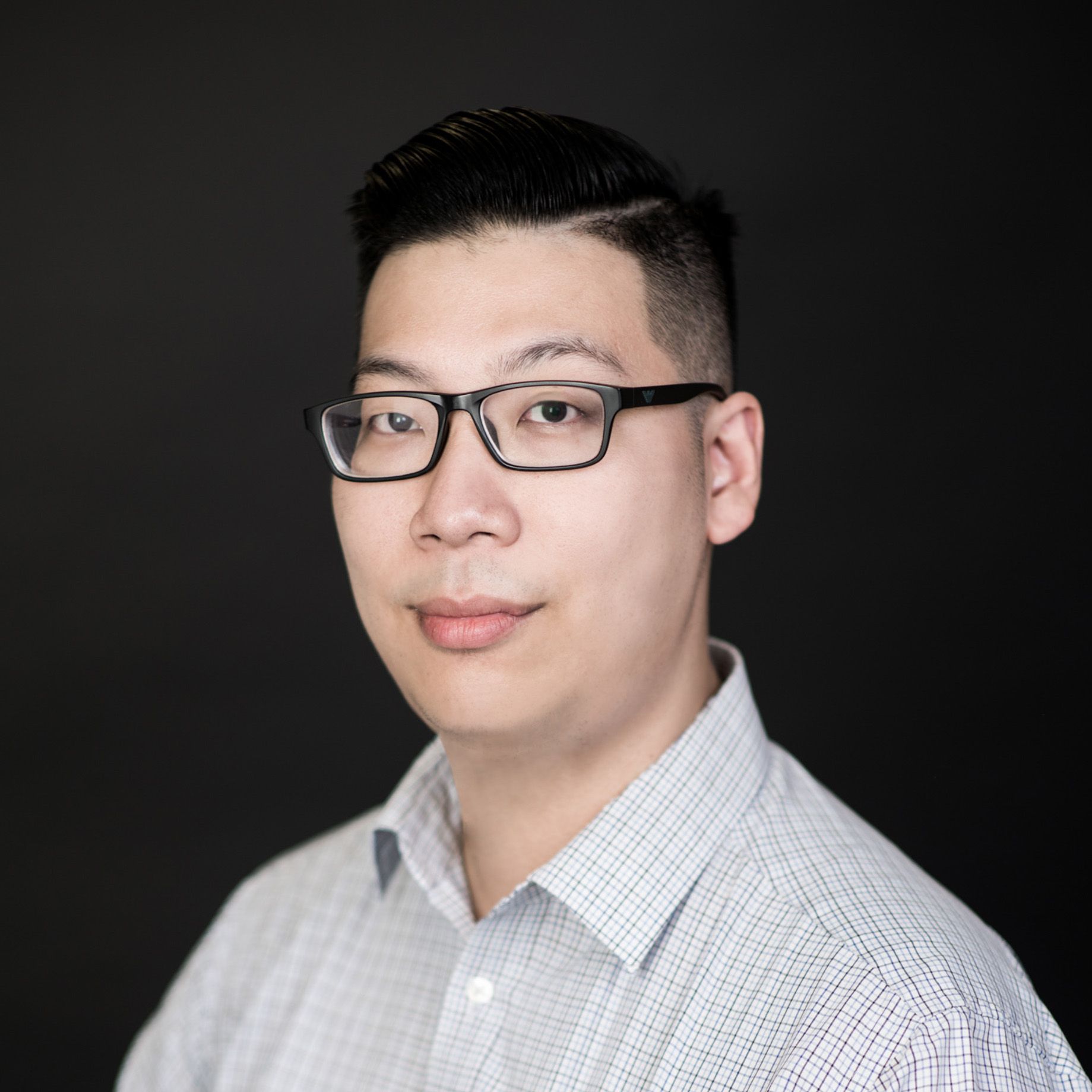 By Wilson Fok
March 14, 2019
Go Cakes' Margaret Xu and Jason Luk of Eat Darling Eat incorporate nostalgia into their reinvented takes on classic desserts
When was the last time you saw a bowl of sweet red bean soup praised on social media, or a sweet puree of black sesame seeds taking the city by storm? What about the last time you had a wonderful Chinese walnut cookie and wanted to share it with your friends? In Hong Kong, Chinese desserts are often left on the back burner, largely forgotten in favour of matcha soft serve, kakigori, and souffle pancakes. We think of them as part of our rich culinary heritage and yet, they are often seldom discussed. More often than not they are regarded as after-dinner delights and we expect little surprise from them. But two Hong Kong chefs are determined to change such misconceptions, as they aim to bring back these sweet traditions through their reinvented Chinese desserts. In their own way, each have managed to evoke memories that bring a smile to our faces.
Within the quiet quarters of the newly opened Xiqu Centre in West Kowloon, Margaret Xu, the celebrated local chef-patron of Chinese restaurant Yuan Yang, is hovering over a counter arranging her new creations for display at her new shop. Go Cakes, her latest project, takes traditional Chinese sweet cakes and puddings and renews them with a fresh look. The tiny strip of a shop front displays Xu's creations, which are dainty and colourful, plus created and made locally—a fitting addition to a cultural hub that was designed to celebrate Chinese traditions.

Xu began making cakes long before Go Cakes was conceived. "I began with traditional savoury puddings like the ones we made for Chinese New Year," Xu explained. "I still make them but I'm determined to make these treats differently—not by altering the recipe, but to create a more pleasing look that invokes interest." She continues: "Cakes are a little tricky with local sweet-lovers. They don't think Chinese sweets and pastries merit the same attention as French or Japanese sweet treats."
And so part of Xu's mission has involved recreating the kind of Chinese cakes that spark joy for the restaurateur. She began creating cakes for her restaurant Yuan Yang more than a decade ago in Yuen Long, starting with a stone mill which she used to grind grains such as rice and glutinous rice and seeds for the batter. "It was hard labour, but I enjoyed the creation process. It brings back so many memories, " she says. Xu fondly recalls classic Chinese desserts from those early days, such as puddings made of rice flour, or mochi with toppings of sesame seeds, peanuts, and desiccated coconut. There were fewer varieties back then, but every single one was well made.
Today, Chinese cakes have somehow gained a bad rep, according to Xu. "People frown upon the use of lard in Chinese pastries, but praise the splurging the use of butter in croissants. Let's not forget a good egg tart gets its flakiness from lard as well, and the crusty pineapple bun also benefits from an abundance of butter." Such truths gave Xu her mission to change our prejudice towards Chinese cakes. In addition, she believes that traditional cakes lose their competitive edge because of presentation. "There is nothing wrong with lotus seed paste and fillings made with red bean or pumpkin or coconut," she says. "I believe it's the presentation of these cakes that can be reinvented and reintroduced to the world."

Xu's Go Cakes creations see traditional bean fillings wrapped by familiar glutinous rice exterior, though beautifully crafted and garnished into colourful morsels more akin to Japanese wagashi. "For a small retail shop as mine, everything needs to be consistent, and the labour intensive handmade process is my first hurdle. I created a new type of wrapper based on research into Japanese wagashi, replacing white bean puree with our traditional lotus seed paste." The sweet cakes bring a glossy impression, while the filling stays light and soft, best enjoyed with Chinese tea.

Despite borrowing techniques from different cuisines to enhance the new Chinese sweets of Go Cakes, Xu insists on staying true to the roots of her creations. "Go Cakes is a form of creative expression for me to experiment and bring back Chinese sweets. It definitely is not fusion," she explains. "Contemporary they may be, but if you look closer and have a taste, you will understand they have been Chinese all along."
In the busy shopping district of Causeway Bay, a new breed of Chinese dessert shop opened last month. Eat Darling Eat—a youthful, energetic sweets eatery by Ming Fat House—greeted locals with creations that bring a different side to traditional desserts. Taking the helm of such modernised Chinese desserts is Jason Luk, a 32-year-old chef with a mission to shake down barriers and misunderstandings of sweet Chinese traditions by revamping them with some new elements.

Luk has worked all over the world, from Miami to London and Dubai, crossing borders from hotel restaurants to Zuma. Luk previously spent time in celebrated restaurants in Hong Kong, such as Cepage and The Drawing Room, before the opening of Eat Darling Eat. The new expansive eatery is more than a desserts shop, although it's not far from how Luk imagined it would be. He describes how, when he was young, his family would go to small dessert shops where they would enjoy bowls after bowls of Chinese sweet soups—some smooth purees, and others chunky and chockfull of beans or cooked fruits. Luk's own favourite was double-boiled papaya sweet soup with snow fungus. "It's so so light and ethereal and I could eat that every day," he says. "Eat Darling Eat taps into the same concept with a new look, and new approach to these Chinese desserts. On paper you will see the familiar red bean, or sweet potato, or papaya, but we bring a new look to these sweets and update them with the same flavour but a different look. They are definitely more Instagrammable desserts that will bring a smile to your face, because they taste like childhood."
Eat Darling Eat breaks the mould by presenting Chinese sweet soups as plated desserts. Luk has adapted the same papaya sweet soup he loves, by adding a log of soft mascarpone cheese in the middle with a display of sweetened papaya and snow fungus, finishing with a final drizzle of the original sweet soup, a clear elixir with a fruity aroma. "This is a dessert with Chinese roots— it looks great and doesn't come in a bowl," he says. "It also has textures, something I believe makes a great dessert even better. Desserts at Eat Darling Eat are based on these sweet soups we experience since we were kids, and make it different by adding textures and exploring the ingredients by creating different forms, enriching the feel in each bite without going too far by introducing too much."

A sweet vinegar ice cream caught our eye at Eat Darling Eat. Traditionally a post-partum treat believed to increase calcium intake for women, the original sweet-and-sour dish features pork knuckles cooked in black glutinous rice vinegar with knobs of ginger root and whole eggs, simmered for hours. Luk's fondness to this sweet vinegar dish brought an idea. "As it turns out, Chinese black vinegar goes well with vanilla ice cream, so we created this icy treat with the same flavour combination in mind—a soft frozen treat with the vinegar, topped with silvers of pork crackling for the meat element. Our customers were reluctant to try at first, but slowly grew to enjoy that. They thought it was weird, but it reminded them of the original dish. That, to me, is an example of a successful dessert."
Similarly Luk recreated the famed Hong Kong pineapple bun—this time, with real pineapple in it. The crusty choux pastry with vanilla custard and cubed pineapple as filling is a revelation. "I learned how to make a local pineapple bun when I first started as an apprentice at a local bakery," the chef explained. "Everyone remembers what a good pineapple bun is like. The crust, the sweetness of butter and all. I'm hopeful my pineapple bun will be a cure for nostalgia."

Aside from creating desserts that stir up memories from younger days, Luk believes that Eat Darling Eat's purpose transcends that of a conventional sweets eatery. With its youthful outlook that invigorates old traditions, the venue is a place that Luk hopes will change how we perceive Chinese desserts, opening our eyes to the possibilities that lie beyond a simple bowl and a spoon.
Go Cakes, Unit GF-01, Ground Floor, Xiqu Centre, 88 Austin Road West, Tsim Sha Tsui, Kowloon, +852 2698 9868
Eat Darling Eat, Shop 17, G/F, 11-19 Great George Street, Fashion Walk, Causeway Bay, Hong Kong; +852 3188 8949