This Vegan Patisserie Has Reinvented Mille Feuille and Pâte à Choux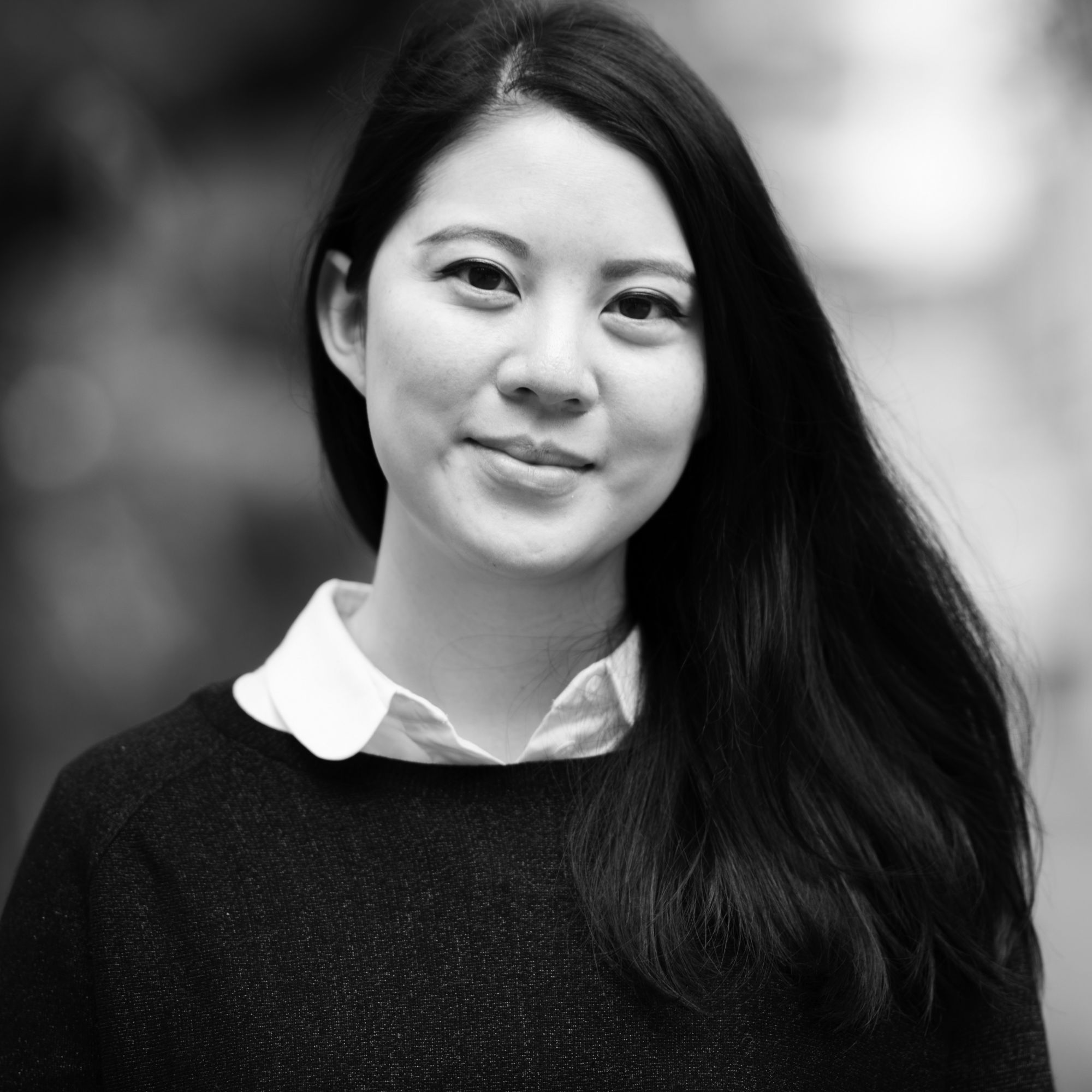 By Charmaine Mok
August 25, 2020
No butter, eggs or cream? No problem. Jessica Chow, the former Grassroots Pantry pastry chef, has it all figured out at Bien Caramélisé, her new Prince Edward West pastry shop
The art of pastry, with its razor thin margin of error, is difficult to master even when you have all the building blocks in your knowledge bank. The pursuit of perfection when it comes to French pastry, for example, is something that continues to elude chefs, whether they're looking to improve their buttery croissant recipe or create magic with mille-feuille, and so the fact that pastry chef Jessica Chow is eschewing eggs and dairy for Bien Caramélisé, her first patisserie, is all the more intriguing.
Vegan baking is nothing new, though still relatively obscure in Hong Kong. Even fewer have tackled the tricky task of creating original, delicate pastries through the lens of plant-based philosophy. Without the lustrous sheen of butter, the binding properties of egg, or the richness of full cream, how is Chow creating her range of high-end desserts? The answer lies in the possibilities of ingredients such as oats, soy, coconut, buckwheat and more.
Related: Tatler's Ultimate Guide To Vegetarian And Vegan Dining In Hong Kong
Signature pastries of Chow's include the mille-feuille, a delicate multi-layered delight that is light and crisp from the mix of olive oil, coconut butter, cacao butter and French stone-ground flours. Another triumph is her pâté à choux, which she developed after a challenge from former boss Peggy Chan at Grassroots and has improved upon after even more rigorous testing. Using psyllium husk, olive oil, and flours such as sorghum, garbanzo and brown rice, the fluffy puff is a result of a unique mix that should, quite frankly, be trademarked.
"There have only been a handful of chefs who had been able to fully understand the Grassroots ethos and execute with integrity," Chan tells us. "Jess consistently executed to the tee, if not more. A natural perfectionist with a dietetics background, she sees each dessert she produces as a representation of what she believes in. No shortcuts—she was trustworthy and reliable and worked with integrity towards her products."
Below, we speak to Chow about the journey to opening Bien Caramélisé.
Looking back at your career as a pastry chef of 11-plus years, what would you say have been the pivotal moments?
I would say I have three pivotal moments in my career:
First, changing careers from being a dietitian to a pastry chef back in 2009.
Second, leaving Australia (where I grew up) with nothing more than a backpack, to seek out a pastry job in France. I didn't speak the language, nor did I know anyone; I just knew I wanted to learn traditional French pastries. It was one of the most rewarding time of my life.
Third, jumping out of yet another comfort zone that is traditional pastries to become a full fledge plant-based pastry chef.
What is it about the art of pastry that first drew you to it as a profession?
I've always been a hands-on person who likes to be challenged, so sitting in an office working stable hours as with my previous career at the end didn't cut it for me; however, I loved working with food and nutrition, so it felt like being a chef was an obvious choice. I chose pastry because I love the precision and creativity of the field, and I have never looked back.
What is the first dessert you remember making? What setbacks did you have starting out as a home baker, and then as a professional?
A cold-set strawberry cheesecake, I remember being quite proud of it as it came out very nice for a beginner. In terms of setbacks, nothing major is coming to mind, which I am thankful for. There are always challenges and issues revolving around working in a stressful environment, but I try to take each experience as a learning process, and come out better on the other end.
Many people experienced your desserts and pastries while you were at Grassroots Pantry. What did you learn while you were there?
Grassroots Pantry introduced me to a plethora of new ingredients, I was geeking out on researching the properties and functions, for example, of the various types of gluten-free flours, amongst other things. Additionally, it was very refreshing and challenging to create menus that are not only needs to be tasty, but nutritious and environmentally responsible.
At what stage in your life did you dedicate yourself to the pursuit of plant-based pastry making?
My year-long stay in Berlin back in 2017 piqued my interest in pursuing the road of plant-based pastries. Berlin has a vibrant vegan/vegetarian scene, with many great restaurants that serve excellent plant-based meals, such as Cookies Cream on Behrenstraße, counting as my most memorable fine-dining vegetarian meal to date. When I returned to Hong Kong, I saw Grassroots Pantry was hiring, so I jumped at the opportunity to officially become a plant-based pastry chef.
How did that time in Berlin influence your style?
Berlin is a city where anything goes, which taught me that we don't have to be set in our ways, and in my case, that means not always having to conform to the rules of traditional pastries. I worked in a beautiful restaurant/cafe for six months where they focused on organic and local produces, which got me thinking about food source sustainability. It's also where I started to have a great deal of interest in fermentation, such as sourdough and vinegar fermenting. I now combine these techniques in many of my creations.
Related: Demystifying The Art Of Fermentation With Sandor Katz
What are some of the items you are most proud of at Bien Caramelise?
To be honest, I am proud of all my recipes, since they are all uniquely developed. If I have to choose, I would say our pâte à choux, because as far as I am aware, I am the only one in Hong Kong, perhaps the world, to make it both plant-based and gluten free, but with the texture and appearance almost identical to the standard egg-rich choux. I am also proud to say we make everything from scratch, including our whipping creams and plant 'butter'.
Can you talk us through one of your signature items and how it is different to what is available in other bakeries/patisseries?
Besides the pâte à choux, our mille-feuille is also one of my favourites. The puff pastry is made with our house made plant 'butter', which took weeks of R&D to get right; the result is identical to its butter-rich version, very flaky, and actually tastes buttery without adding any flavourings. I do not caramelise the puff pastry, many shops do it because the pastries may sit in the fridge for a long time, so the caramelised sugar acts as a moisture barrier. However, for me, this makes the pastry firmer, and unnecessarily sweet. At Bien Caramélisé, I always pipe the creams for every order as close to the pick-up times as possible, it takes a lot more time for sure to work like that, but I believe the effort is well worth it to ensure the best possible textures.
What's your vision for the future of plant-based pastry? What do you want to achieve in a year's time, and in 10 years' time?
I envision the quality and variety of plant-based food will drastically improve and more people embrace eating more plants. I do hope plant-based pastries become mainstream, so even traditional pastry shops will have at least a few plant-based choices. I plan to start running workshops and classes to spread the knowledge of plant-based food within the next year, and in 10 years, be able to train a whole new generation of young pastry chefs to continue this evolution of pastry.
How has it been for you opening your own venue in such strange times?
There have definitely been moments that feels very insecure and disconcerting, and we do ponder whether or not we have made a right choice to open now. Then again, there are no such thing as perfect timing, and the response we have received has been overwhelmingly positive and supportive. People in Hong Kong now needs more than ever to eat better, and know what they are eating. For me, I am doing my part to inject a bit of sweetness into people's day, the sustainable plant-based way.
Bien Caramélisé, Shop D, 1/F, Hentiff Bldg, 160 Prince Edward Road West, Mong Kok, Hong Kong
Related: Is It Cake? How Alison Chan Creates Hyperrealistic Hong Kong Desserts