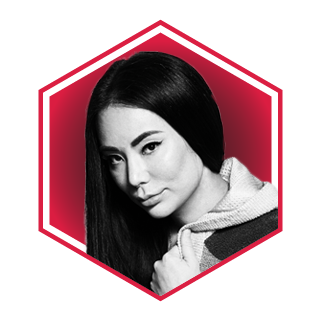 Lindsay Jang
Is there anything Lindsay can't do? The Canadian-born entrepreneur is the epitome of a successful woman and a true source of inspiration. She's the co-owner and co-founder of three restaurants and food-focused ventures that have shaken up Hong Kong's dining scene, namely Yardbird, Ronin and Sunday's Grocery. She's a yoga practitioner and teacher, and a mother of two.
Related: The Tatler 10 With Lindsay Jang
She's also currently working on a book about her mini-empire of restaurants, which will be published by Phaidon in the spring of 2018. And, because sitting idle just isn't part of her vocabulary, she's recently also launched MISSBISH, a site that's both a female-driven magazine and, as of this summer, a platform for a new apparel line we're pretty sure is bound to be a success—just like everything else Lindsay has done.
Find her on Instagram @lindsayjang
Lindsay Jang also features on the Generation T List 2016.
The Gen.T 2017 List
50 of the brightest connectors, creative visionaries, influential innovators and disruptive talents in Hong Kong.