Will Travel For Art: 10 Global Exhibitions To See This Summer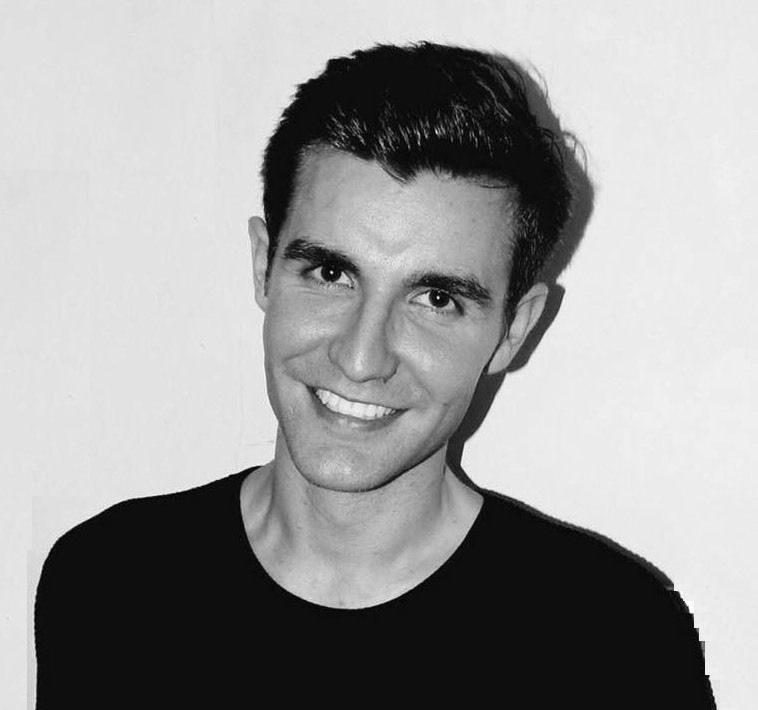 By Oliver Giles
June 20, 2018
A round-up of the must-see exhibitions taking place around the world
1/10 Summer Exhibition at the Royal Academy
Where: London, England
The Royal Academy's Summer Exhibition is always a highlight on the art calendar, as it showcases the work of amateur artists alongside world-famous Royal Academicians such as Tracey Emin and Anish Kapoor.
English artist Grayson Perry—famous for his incisive art dissecting British culture and his cross-dressing—has coordinated this year's show, which includes more than 1,300 works. Highlights include paintings by David Hockney, Chantal Joffe and Barbara Rae, as well as works by Perry himself. Good luck finding them all on the jam-packed walls.
The Summer Exhibition runs until August 19 at the Royal Academy, London. Find out more at royalacademy.org.uk
2/10 Frida Kahlo: Making Herself Up
Where: London, England
The recently-coined term "Fridolatry" describes people's reverence for all things Frida Kahlo—and this exhibition at the Victoria & Albert Museum is sure to become a site of pilgrimage for fans of the artist. Featuring clothes, jewellery and artefacts owned by Frida Kahlo, this show examines Kahlo's extraordinary cult of personality.
Frida Kahlo: Making Herself Up runs until November 4 at the V&A, London. Find out more a vam.ac.uk
3/10 Venice Biennale of Architecture
Where: Venice, Italy
Irish architects Shelley McNamara and Yvonne Farrell were entrusted with curating this year's Venice Biennale of Architecture, which they've themed "Freespace". Hong Kong is among the more than 60 countries and territories participating, and is presenting an exhibition titled "Vertical Farbic" that showcases 111 architectural models and 94 artists' impressions of skyscrapers.
Another highlight is the Victoria & Albert Museum's presentation of a film by Korean artist Do Ho Suh that documents life inside four apartments at Robin Hood Gardens, a housing estate that was demolished in London earlier this year.
Venice Biennale of Architecture runs until November 25, 2018 at various venues around Venice, Italy. Find out more labiennale.org
4/10 Giacometti at The Guggenheim
Where: New York, United States
One of the most famous artists of the twentieth century, Alberto Giacometti is best known for his stick-like sculptures of the human body. This exhibition was organised in conjunction with the Fondation Giacometti in Paris and includes bronze sculptures, oil paintings, drawings and much more, giving a unique look into the artist's life and work.
Giacometti runs until September 12 at the Guggenheim, New York. Find out more at guggenheim.org
5/10 Being: New Photography 2018 at MOMA
Where: New York, United States
Every two years, the Museum of Modern Art in New York presents a group exhibition of new work by contemporary photographers. Inspired by debates about human rights around the world, this year's show explores what it means to be human, touching on themes of gender, community and psychology.
Look out for photos by Ethiopian artist Aïda Muluneh, Matthew Connors' images of Pyongyang and video art by Yazan Khalili, whose work investigates the effects of facial recognition technology.
Being: New Photography is on at MOMA, New York until August 19. Find out more at moma.org
6/10 All Too Human at Tate Britain
Where: London, England
All Too Human celebrates British artists who have investigated and represented the human body in their work. Paintings by Francis Bacon and Lucian Freud hang alongside canvases by contemporary stars Jenny Saville and Lynette Yiadom-Boakye.
All Too Human runs until August 27 at Tate Britain, London. Find out more at tate.org.uk
7/10 ZERO at MONA
Where: Tasmania, Australia
In post-WWII Germany, a group of radical artists gathered to discuss big ideas about art and the future of humanity. By 1958, these artists were calling themselves the "Zero group" and were publishing a magazine titled Zero that aimed to spread their ideas with an international audience. This exhibition at MONA celebrates this artistic movement, among them Heinz Mack, Otto Plene and Yves Klein.
ZERO runs until April 22, 2019 at MONA, Tasmania. Find out more at mona.net.au
8/10 Front International: Cleveland Triennial for Contemporary Art
Where: Cleveland, Ohio, United States
Cleveland is not an international arts hub—but it hopes to become one. Art collector Fred Bidwell is the brains behind Front International, a triennial that is launching for the very first time in the Midwestern American city this summer. A wide range of artists are participating, including Sarah Morris, Yinka Shonibare and artist collective Asian Dope Boys.
Front International: Cleveland Triennial for Contemporary Art runs from July 14 until September 30 at various venues around Cleveland, Ohio. Find out more at frontart.org
See also: Art Talk: Sarah Morris On Her Debut Hong Kong Exhibition
9/10 Manifesta 12
Where: Palermo, Italy
Branded as a "roving biennale" Manifesta takes place in a different European city every two years. This year, the exhibition is taking place at various venues in the Sicilian capital of Palermo and is themed around plants and botany. An eclectic array of artists are participating, including Palestinian artist Khalil Rabah, Irish computer graphic artist John Gerrard and Brazilian artist Maria Thereza Alves, who has created an installation made up of native Sicilian flowers.
Manifesta 12 runs from June 16 until November 4 at various venues around Palermo, Italy. FInd out more at manifesta.org
10/10 In Tune With The World at Fondation Louis Vuitton
Where: Paris, France
This exhibition at Fondation Louis Vuitton showcases a few of the thousands of works owned by the Fondation itself, which includes works from LVMH owner Bernard Arnault's own legendary collection. Much of the building's second floor is dedicated to works by Takashi Murakami, among them a monumental fresco titled The Octopus Eats Its Own Leg. Elsewhere in the museum, works by Matthew Barney, Mark Bradford, Gerhard Richter and more are on display.
In Tune With The World runs until August 27 at Fondation Louis Vuitton, Paris. Find out more at fondationlouisvuitton.fr