10 Global Art Exhibitions To See In 2019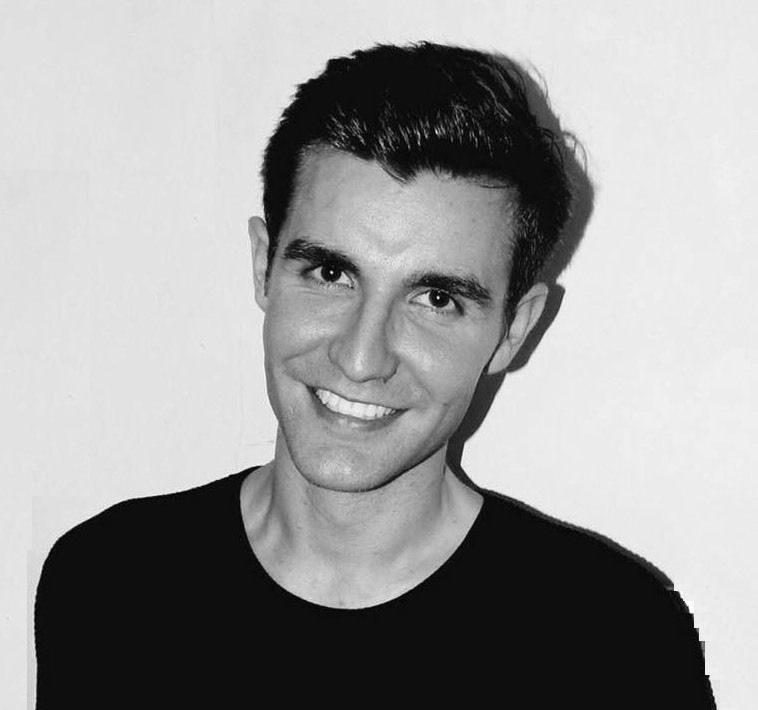 By Oliver Giles
January 03, 2019
From 16th-century oil paintings to 20th-century robot sculptures and modern-day manga, there's plenty for art lovers to see this year
1/10 The Venice Biennale
Where: Venice, Italy
Sometimes described as the Olympics of the art world, the Venice Biennale sees countries invite an artist (or group of artists) to represent them at this international exhibition, which takes place in dozens of venues around the Italian city.
This year's show is themed "May You Live In Interesting Times", a phrase taken from an ancient Chinese curse that condemns the listener to live in times of crisis and uncertainty.
Artists to look out for at this year's event include Turner Prize-winning Charlotte Prodger (who's representing Scotland), Inuit artist collective Isuma (Canada) and Shirley Tse (Hong Kong).
The Venice Biennale runs from May 11 to November 24 at various locations around Venice; labiennale.org/en
See also: Inside Bangkok's First Art Biennale
2/10 Kochi-Muziris Biennale
3/10 Bill Viola/Michelangelo
Where: London, England
This show explores the connections between Michelangelo and contemporary video artist Bill Viola, who was deeply inspired by the Renaissance master after he saw an exhibition of his drawings at Windsor Castle in 2006. Both radicals in their time, the two artists explore similar themes of morality and the cycle of life.
Bill Viola/Michelangelo runs from January 26 until March 21 at the Royal Academy, Burlington House, Piccadilly, Mayfair, London W1J 0BD, UK; royalacademy.org.uk
4/10 All The Rembrandts
Where: Amsterdam, Netherlands
Famous for housing the largest collection of Rembrandt's art in the world, the Rijksmuseum is marking the 350th anniversary of the Dutch master's death with a series of exhibitions and events under the title Year of Rembrandt. Opening the commemorations is an exhibition of the museum's entire Rembrandt collection—22 paintings, 60 drawings and more than 300 prints.
All The Rembrandts runs from February 15 to June 10 at the Rijksmuseum, Museumstraat 1, 1071 XX Amsterdam, Netherlands; rijksmuseum.nl
See also: Bernard Chan: Hong Kong Palace Museum Open To International Exhibitions

5/10 Nam June Paik: The Future Is Now
Where: London, England
Korean-American artist Nam June Paik was a visionary. In the 1970s, he coined the term "information superhighway" for the digital network he imagined would one day connect us all (we now call it the internet).
Even more specifically, he imagined a global virtual community where people could make, post and share videos for free. YouTube was eventually founded decades later in 2005, just a year before Paik passed away.
This show at Tate Modern features works from throughout Paik's fifty-year career, including his robot sculptures, drawings and the video works that earned him the title "the father of video art."
Nam June Paik: The Future Is Now runs from October 17 until February 9, 2020 at Tate Modern, Bankside, London SE1 9TG, UK; tate.org.uk
6/10 Tintoretto: Artist of Renaissance Venice
Where: Washington DC, USA
Until this year, celebrated Renaissance painter Tintoretto had never had a retrospective exhibition in the USA.
This exhibition at the National Gallery features nearly fifty paintings and a dozen drawings, giving American audiences a spectacular overview of Tintoretto's life and work.
An exhibition of Venetian prints and an exhibition of Venetian drawings are being shown concurrently, so audiences can get a feel of the times in which Tintoretto lived.
Tintoretto: Artist of Renaissance Venice runs from March 10 until July 7 at the National Gallery of Art, Constitution Ave NW, Washington, DC 20565, USA; nga.gov
See also: Michelle Ong And The Marco Polo Society Bring Renaissance Masterpieces To Hong Kong
7/10 Manga
Where: London, England
The largest exhibition of manga ever to take place outside of Japan, this sprawling exhibition is sure to impress both existing fans and curious gallery-goers who are entirely new to the genre.
As well as showcasing manga prints and comics, the exhibition will house a recreation of the oldest manga bookshop in Tokyo and will feature a "cosplay section", where visitors can dress up as their favourite manga character.
Manga runs from May 23 until August 26 at the British Museum, Great Russell St, Bloomsbury, London WC1B 3DG, UK; britishmuseum.org
See also: Japanese Artist Mr.:
8/10 Whitney Biennial 2019
Where: New York, USA
The Whitney Biennial is a must-see for anyone interested in contemporary American art. Founded in 1932, the show has helped catapult artists such as Georgia O'Keefe, Jackson Pollock and Jeff Koons to global fame.
This year's show is being organised by Jane Panetta, associate curator, and Rujeko Hockley, assistant curator.
The Whitney Biennial 2019 runs from May 17 until September 22 at the Whitney Museum, 99 Gansevoort St, New York, NY 10014, USA; whitney.org
See also: 10 Moments That Made Art History In 2018
9/10 Julie Mehretu
Where: Los Angeles, USA
Ethiopian-American artist Julie Mehretu is being celebrated with this mid-career retrospective, which is being co-organised by LACMA and the Whitney Museum.
Featuring roughly 30 paintings and more than 30 works on paper, the show reveals how Mehretu explores themes of history, colonialism, capitalism, geopolitics, war and more in her bold, complex art.
Julie Mehretu runs from November 3 until May 17, 2020 at LACMA, 5905 Wilshire Blvd, Los Angeles, CA 90036, USA; lacma.org
10/10 Vasarely
Where: Paris, France
Often described as the "grandfather" of the op art movement, Hungarian-French artist Victor Vasarely is famous for his geometric abstract art, much of which uses patterns and colours to trick the eye.
This exhibition is the first retrospective in France dedicated to Vasarely, though the artist spent much of his adult life in Paris.
Vasarley runs from February 6 until May 6 at Pompidou Centre, Place Georges-Pompidou, 75004 Paris, France; centrepompidou.fr