10 Hong Kong Art Exhibitions To See In June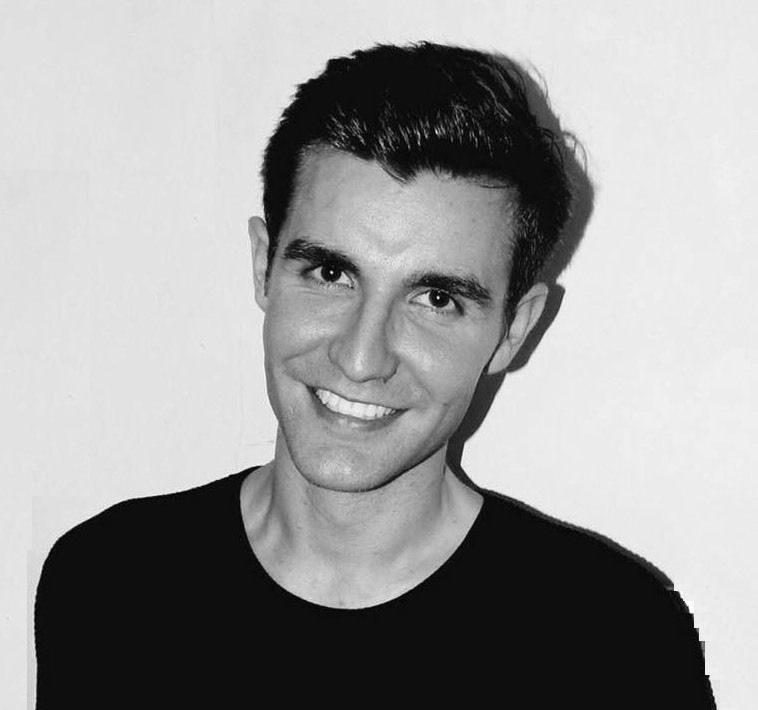 By Oliver Giles
June 04, 2019
From photographs by Diane Arbus to sculptures by Lee Bul, there's something for everyone on show this month
Hauser & Wirth: The Sylvio Perlstein Collection, A Luta Continua
Often described as one of the world's greatest collectors of contemporary art, Sylvio Perlstein has amassed hundreds of sculptures, paintings, drawings and more.
This exhibition at Hauser & Wirth, which features more than 190 works, is the first time the Perlstein collection is being showcased in Asia. Keep your eyes peeled for pieces by some of the biggest names from the past 100 years, including Marcel Duchamp, Bruce Nauman, Diane Arbus, Donald Judd and more.
Until July 27. Hauser & Wirth, 15/F and 16/F H Queen's, 80 Queen's Road Central. hauserwirth.com
David Zwirner: Transforming Photography
German artist Thomas Ruff is commonly described as a photographer—but he's not a lensman in the traditional sense. Instead, Ruff edits and re-edits images—some of them taken himself, some of them taken by others—to create experimental, conceptual art that reflects on the way we engage with photography.
Featuring works from multiple series—including Ruff's images of the night sky and his controversial series of nudes—this exhibition gives a comprehensive overview of Ruff's career.
Until June 29. David Zwirner, 5/F and 6/F H Queen's, 80 Queen's Road Central, 2119 5900. davidzwirner.com
See also: Wolfgang Tillmans And David Zwirner Land In Hong Kong
Gagosian: Marc Newson
Celebrated Australian designer Marc Newson has created everything from pens for Montblanc to luggage for Louis Vuitton to the famous Lockheed Lounge chair, one example of which sold for more than £2 million at auction.
Now, Newson has created a new range of limited-edition furniture using traditional techniques from around Asia. One of the pieces, a full-sized lounge chair, features delicate Chinese cloisonné that's normally used for jewellery and figurines.
Until July 27. Gagosian, 7/F Pedder Building, 12 Pedder Street, Central. gagosian.com
Lévy Gorvy: American Master. Frank Stella: Polish Villages
For Frank Stella's first exhibition in Hong Kong, Lévy Gorvy is showing ten works from his Polish Village series, which was inspired by the 19th-century wooden synagogues in eastern Poland that were destroyed during the Nazis during World War II.
These angular, geometric works combine painting and sculpture and reference multiple art movements, including cubism and constructivism.
Until July 27. Lévy Gorvy, G/F 2 Ice House Street, Central, 2613 9568. levygorvy.com
See also: Venice Biennale 2019: 10 National Pavilions To Visit
White Cube: Harland Miller
This exhibition is British artist Harland Miller's very first solo show in Asia and showcases new large-scale paintings that feature a single word. In these works, the letters of short words such as "up" and "if" are layered on top of each other in bold contrasting colours.
Miller is best known for painting covers of imaginary books, many of them based on the classic design of vintage Penguin paperbacks. Dozens of these works have been included in a new monograph of Miller's work, titled In Shadows I Boogie, which was published last month by Phaidon.
May 31 to August 24. 50 Connaught Road, Central, 2592 2000. whitecube.com
M+ Pavilion: Five Artists: Sites Encountered
Ideas of architecture, space and place are explored in this all-woman group exhibition, which features five artists from around the world: May Fung, Lee Bul, Ana Mendieta, Charlotte Posenenske and Lara Almarcegui.
June 7 to October 20. M+ Pavilion, West Kowloon Cultural District, Tsim Sha Tsui, 2200 0217. westkowloon.hk
See also: The Tatler Guide To Art Galleries in Wong Chuk Hang
Lehmann Maupin and Massimo de Carlo: McArthur Binion
McArthur Binion has been working quietly as an artist for more than 40 years, but it's only now—at the age of 72—that his work has become hot property with collectors. Binion's work defies easy categorisation, but over the years has moved from gestural to geometric abstraction to grid-based works that reference minimalism.
In Hong Kong, Binion is showing densely-layered works that incorporate photocopies of pages from his address book buried beneath painted grids.
In an unusual move, this exhibition is being hosted in two commercial galleries: Lehmann Maupin and Massimo de Carlo.
May 22 to July 6. Lehmann Maupin, 4/F Pedder Building, 12 Pedder Street, Central, 2530 0025. lehmannmaupin.com
May 22 to August 31. Massimo de Carlo, 3/F Pedder Building, 12 Pedder Street, Central, 2613 8062. massimodecarlo.com
Galerie du Monde: C. N. Liew
Malaysian-Chinese artist C. N. Liew has coined the term "surrealigraphy" to describe his category-defying art, which mixes Western surrealism with Chinese calligraphy and ink painting.
Liew is the first artist of Chinese descent whose works are collected by the Malaysian royal family.
Until June 29. Galerie du Monde, 108 Ruttonjee Centre, 11 Duddell Street, Central, 2525 0529. galeriedumonde.com
See also: Art Insider: Fred Scholle
Axel Vervoordt Gallery: Raimund Girke: The Silent Balance
The late German painter Raimund Girke was best known for his monochrome paintings that explore the colour white—a selection of which are on show this summer at Axel Vervoordt Gallery.
Until September 28. Axel Vervoordt Gallery, 21/F Coda Designer Centre, 62 Wong Chuk Hang Road, 5937 8098. axelvervoordtgallery.com
Alisan Fine Arts: Pierre Soulages
Hailed as "the world's greatest living artist" by former French President Francois Hollande, 99-year-old Pierre Soulages is a French painter, sculptor and engraver who is best known for his abstract paintings that explore the colour black. Since 1979, he has been focused on a series of paintings titled Outrenoirs ("beyond black"), which feature layer upon layer of thick black paint.
This exhibition at Alisan Fine Arts is his first ever solo exhibition in Hong Kong.
Until June 29. 21/F Lyndhurst Tower, 1 Lyndhurst Terrace, Central, 2526 1091. alisan.com.hk
See also: 5 Le French May Exhibitions To Visit