10 Luxury Yachts You Can Rent In Hong Kong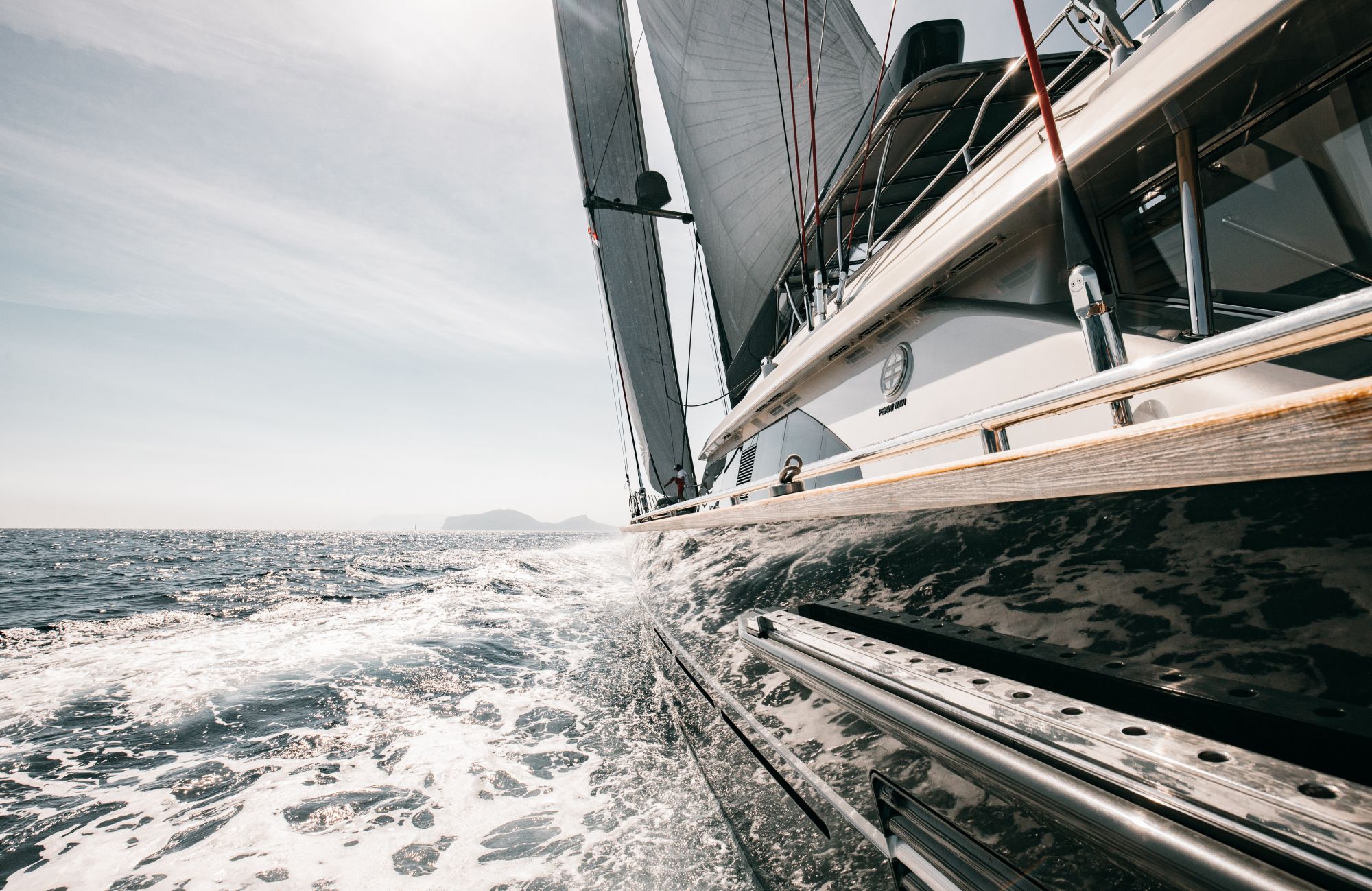 By Coco Marett
July 10, 2019
Is it really summer in Hong Kong if you aren't spending your weekends lounging on the bow of a superyacht? No, we didn't think so. From live orchestras to five-star catering and on-board jacuzzis, below are 10 of the most luxurious yachts you can rent in Hong Kong for a seriously chic day out at sea
1/10 Numarine 62 Flybridge
All aboard: Fits up to 15 passengers
Don't let the size of this smaller 18 metre yacht fool you—its grand design allows you to enjoy the open seas while comfortably escaping the heat in its chic lounge surrounded by soaring glass panels. Of course, if you want to bask in the great outdoors, a sun-pad on the bow and a cocktail table on the rooftop are perfect places to unwind while working on your summer glow. Equipped with a full Bose sound system, this is an ideal yacht for intimate events.
Find out more and book the Numarine 62 Flybridge at asiamarine.com
See also: Yachting Etiquette: The Dos And Don'ts
2/10 Ocean Emerald
3/10 Michelangelo
All aboard: Fits up to 59 passengers
This stunning 24 metre teak and mahogany restored yacht offers classic elegance met with modern luxury. It has three decks and includes an onboard gourmet chef, a state-of-the-art entertainment system, ample indoor and outdoor lounging areas, over-deck hammocks, water sport equipment and even a classical mini orchestra, should you desire.
Find out more and book the Michael Angelo at michelangelocruises.com
4/10 Lady Lorraine
All aboard: Fits up to 42 guests
Dare to be different with Lady Lorraine, a stunning, steel-hulled, twin engine gullet built on the south-west coast of Turkey that is the only one of its kind in Hong Kong. Sunbathing under billowing white sails on the expansive wooden deck, you'll be cruising in style and feeling as though you've been transported to Eastern Mediterranean waters.
Find out more at saffron-cruises.com
See also: The Lifelong Love Affair Between Rolex And Yachting
5/10 Saba 50
All aboard: Fits up to 37 passengers
This yacht's smart and open-plan design gives the feeling of a chic apartment on the water. Its elegant kitchen smoothly transitions into its lounge and alfresco dining area, opening up to stunning vistas for a sunset meal you won't forget. What's more is the sprawling outdoor sunbed and thoughtful settee, which makes for a cosy area to relax with a chill cocktail in hand.
Find out more and book the Fountarin Pajor Saja 50 at simpsonyachtcharter.com
6/10 Sunseeker 40m
All aboard: Fits up to 50 passengers
At 40 metres, this superyacht is all about glitz and glamour and is perfect for luxurious outings with friends and family. The three decks offer plenty of chic indoor or covered lounging suites, as well as comfortable outdoor spaces for you to soak up the sun including an on-board jacuzzi on the top deck.
Find out more and book the Sunseeker 40m at asiamarine.com
7/10 Absolute 50
All aboard: Fits up to 20 passengers
This yacht is a dream for design lovers thanks to its crisp aesthetic and clever design solutions like sliding doors and rounded eges. Across two decks, the sophisticated Absolute 50 boasts plush outdoor seating, an open-plan modern saloon and luxurious cabins, each boasting a king size bed. The wet bar includes a sink, BBQ grill, icemaker and fridge.
Find out more and book the A98 White at simpsonyachtcharter.com
8/10 The Peninsula Yacht
All aboard: Fits up to 15 guests
Enjoy the five-star hospitality of one of Hong Kong's most revered hotels while out at sea. Charters on board this luxurious private yacht can be arranged to enjoy the sunset, A Symphony of Lights, or a private charter for special days out at sea, all accompanied by The Peninsula Hong Kong's superb catering services.
Find out more at peninsula.com
See also: 10 Designer Beach Accessories You Need This Summer
9/10 Sunseeker 131
All aboard: Fits up to 40 guests
Described as one of the "finest examples of modern day superyacht building", this three-storey superyacht is impressive to say the least. It boasts plenty of plush indoor areas to relax in, along with a range of elegant outdoor settings to choose from, including a sky deck and cocktail bar.
Find out more at asiamarine.com
10/10 A98 Blue
All aboard: Fits up to 50 passengers
This chic superyacht is designed to delight and entertain. Alongside four crew members ready to serve, this yacht has everything you need housed in its futuristic design, including a kitchen, a saloon with a theatre system (complete with surround sound), a jacuzzi, a karaoke system, a BBQ oven and water toys such as slides, banana boats and jetskis.
Find out more and book the A98 Blue at simpsonyachtcharter.com
See also: 10 Best Luxury Villas In Bali