10 Moments That Made Art History In 2018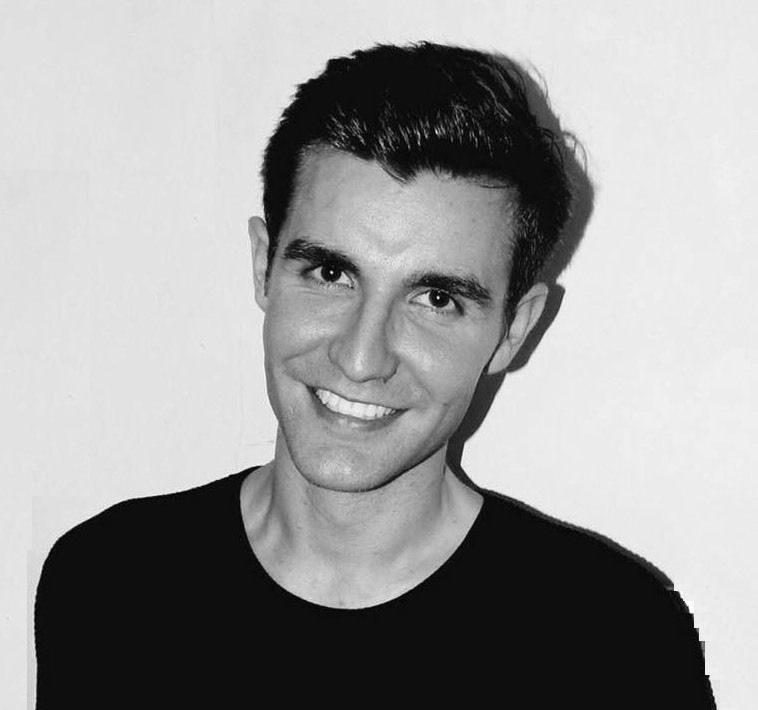 By Oliver Giles
December 27, 2018
Banksy, David Hockney and Jenny Saville were just some of the artists who made 2018 a year to remember.
1/10 David Hockney's Record-Breaking Sale
Octogenarian British artist David Hockney clinched the title of the world's most expensive living artist when his 1972 painting Portrait of an Artist (Pool With Two Figures) sold for US$90.3 million (including fees) at Christie's in New York in November.
The painting was sold by Joe Lewis, the UK investor and owner of Tottenham Hotspur football club. Christie's is keeping mum on who the lucky buyer is.
See also: Get To Know The 15 Biggest Art Collectors In Hong Kong
2/10 Banksy's Audacious Stunt
Another British artist, Banksy, also made headlines during the autumn auction season. Minutes after one of his canvases, Girl With Balloon, was sold for US$1.4 million at Sotheby's, a secret device was activated and the painting began to shred itself in front of the shocked crowd.
Banksy later posted a video to his Instagram revealing that he intended for the painting to totally shred itself, but the device malfunctioned, leaving half the work still in the frame. None of this put off the original buyer, who chose to keep the work in its new—half-destroyed—form.
3/10 Jenny Saville Becomes The Most Expensive Living Female Artist
4/10 Gillian Wearing Honours The Suffragettes
2018 marked a century since (some) women in the United Kingdom were granted the right to vote. To mark this anniversary, artist Gillian Wearing—who rose to fame alongside famous Young British Artists Tracey Emin and Damien Hirst—sculpted a statue of suffragette Millicent Fawcett, which was erected in London's Parliament Square in April.
In a sign that there's still a long way to go in recognizing women who have changed the course of history, Wearing's sculpture is the first statue of a woman to stand in Parliament Square.
See also: Artist Marilyn Minter: "Donald Trump Is A Monster"
5/10 iPhone Art Took Centrestage At The Turner Prize
Glasgow-based video artist Charlotte Prodger won Britain's prestigious (but often controversial) Turner Prize with a video she shot on an iPhone.
Alex Farquharson, director of Tate Britain and chairman of the Turner Prize, said Prodger's work is "[the] most profound use of a device as prosaic as the iPhone camera that we've seen in art to date".
6/10 The Obamas Unveiled Their Official Portraits
African-American artists Kehinde Wiley and Amy Sherald were hand-picked by Barack and Michelle Obama to paint their official portraits, which will be housed in the National Portrait Gallery in Washington DC.
Wiley painted a vibrant portrait of the former President sitting on a wooden chair that seemed to be floating among foliage, while Sherald portrayed Michelle in stylized shades of grey—a signature of her art.
7/10 The Rockefellers' Collection Went To Auction
The late David and Peggy Rockefeller were some of the most prolific and discerning art collectors of the 20th century—maybe even of all time—so it caused quite a stir when it was announced that their unmatched collection was going to be sold at a series of sales at Christie's to raise money for a dozen charities chosen by the philanthropic couple.
In total, the auctions raised US$832.6 million, making it the largest charity auction ever staged.
See also: The Kashmir Sapphire Peacock Necklace Leads Christie's Auction
8/10 Beyoncé and Jay-Z Filmed In The Louvre
Power couple Beyoncé and Jay-Z put art history in the headlines in June, when they released a music video for their track, Apeshit, that was filmed in the Louvre. Among the many artworks that can be seen in the six-minute-long video are the Winged Victory of Samothrace, which dates back to the 2nd century BC, and Leonardo da Vinci's Mona Lisa.
After Apeshit's release, the Louvre created a new 90-minute guided tour of the museum that takes in 17 of the works featured in the music video.
Many academics and art historians hailed the video for revealing how the Western art canon has historically excluded people of colour.
9/10 Anish Kapoor Took On The National Rifle Association—And Won
British artist Anish Kapoor was horrified to see an image of his sculpture Cloud Gate, which sits in Chicago's Millenium Park, used in an advert produced by the United States National Rifle Association. "I am disgusted to see my work—in truth the sculpture of the people of Chicago—used by the NRA to promote their vile message," Kapoor said.
Kapoor then filed a copyright infringement lawsuit and reached an out-of-court settlement with the NRA, which removed the image of his sculpture from their video. "They have now complied with our demand to remove the unauthorised image of my sculpture Cloud Gate from their abhorrent video, which seeks to promote fear, hostility and division in American society," he said.
See also: 10 Korean Sculpture Artists To Watch
10/10 A New Record At Art Basel In Hong Kong
Lévy Gorvy—which recently announced it will be opening a gallery in St. George's Building in Hong Kong in March 2019—sold the 1975 painting Untitled XII by Willem de Kooning for US$35 million at Art Basel in Hong Kong in March 2018.
Although the details of many sales at the fair are kept private, it's likely that this makes it the most expensive work ever sold at the fair.