10 Works To See At Fine Art Asia and Ink Asia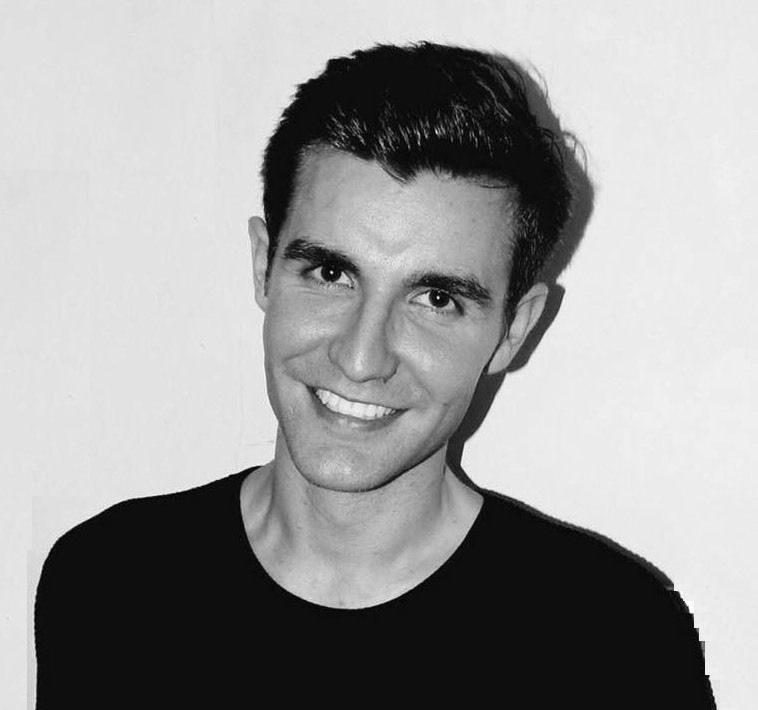 By Oliver Giles
September 26, 2018
For the first time, two of Hong Kong's unmissable art fairs—Fine Art Asia and Ink Asia—are taking place concurrently in the Convention and Exhibition Centre this year.
Before the fairs open their doors to collectors and critics on September 28 (and then the public on September 29), we introduce 10 works you shouldn't miss
1/10 California Kiss by Elliott Erwitt
A platinum print of this famous photograph is being brought to Fine Art Asia by Hong Kong's own f22 foto space. Whichever collector takes this print home will be in good company—another print of this same image is owned by singer Sir Elton John, who has amassed one of the world's greatest collections of photography.
2/10 Seated Figure by Francis Bacon
Francis Bacon is widely regarded as one of the most important artists of the 20th century, famous for his raw—and sometimes grotesque—paintings of the human form. He has also been back in the spotlight this year thanks to two major exhibitions: All Too Human: Bacon, Freud And A Century Of Painting Life at Tate Britain and Bacon—Giacometti at Fondation Beyeler. This etching is being exhibited at Fine Art Asia by Tanya Baxter Contemporary.
3/10 Qing dynasty copper dish
This striking copper dish decorated with the image of a snarling dragon is sure to be in-demand among antiques collectors. It dates back to the Qing dynasty, a period when the Emperor's court embraced culture and became a leading patron of the arts. Visit the booth of Jorge Welsh Works of Art at Fine Art Asia to see it in person.
4/10 The Weight of Oneself by Liu Di
While some galleries at Fine Art Asia showcase ancient antiques, others are exhibiting art that's made using the latest technology. Pékin Fine Arts, which has galleries in Hong Kong and Beijing, is screening Chinese artist Liu Di's 3D video animation The Weight of Oneself, which explores the conflict between people and nature.
See also: Wong Ping Stirs Controversy With His Explicit Videos
5/10 Femme Nue Assise by Pierre-Auguste Renoir
Pierre-Auguste Renoir was one of the leaders of the 19th-century Impressionist movement and his works are now collected by major museums including New York's Museum of Modern Art, London's Tate and the Louvre in Paris. This small oil-on-canvas painting is being brough to Fine Art Asia by Haynes Fine Art.
6/10 Thangka of Vairocana by the Drigung Kagyu School of Nepal
Thangkas are traditional Buddhist paintings on cotton or silk that were historically used to help with meditation. Now, ancient thangkas are in demand with art collectors—including Chinese billionaire Liu Yiqian, who spent US$45 million on a 600-year-old Tibetan thangka at a Christie's auction in 2014. This 14th century Tibetan thangka is being brought to Fine Art Asia by Carlton Rochell Asian Art from New York.
See also: 50 Biggest Art Collectors In Asia
7/10 Love Me Love Me by Walasse Ting
8/10 Fish and Stone by Gao Qian
Amy Li Gallery from Beijing is exhibiting this two-metre-tall ink painting by Gao Qian at Ink Asia. Gao, who is currently working as director of the education department at Shanghai Art Museum, is one of a new generation of Mainland Chinese artists bringing ink painting into the 21st century.
9/10 Zen (5) by Lui Shou-kwan
Lui Shou-kwan is widely credited with starting the New Ink Movement in Hong Kong in the 1950s and '60s, a movement that combined traditional Chinese painting techniques with Western theories of abstraction, so it's fitting that his works are being shown at Ink Asia by the non-profit organisation The Ink Society. This painting, titled Zen (5), is one of Lui's many paintings that explore the Buddhist teachings of zen.
10/10 The Twenty Four Solar Terms: Summer Commences by Cao Xiaoyong