12 Quick Christmas Gift Ideas for Creative Types
Find the perfect gift for your artsy and innovative friends
harbour city Focus
With only a few weeks left until the holidays, better act fast. Creative types can be the most challenging, but Harbour City has you covered with some gear, drinks and home decor that will please diehard design hounds and whimsical artists alike.
---
Paul Smith Pen Set at Eslite Spectrum
Paul Smith's gorgeous set of Caran d'Ache ballpoint pens adds a contemporary touch to the cult classic with fresh new ink colours.
---
Play Station VR Set at Log-On
There's nothing more inspiring than a glimpse into the future. PlayStation offers a walk through virtual worlds with its new immersive VR gaming console.
---
Goebel Vase at Exclusivites
Inspired by one of the greatest artists of all time, Goebel's 'Vincent van Gogh – Genius and Madness' vase is a piece of in itself.
---
h. ear go Speaker by Sony
Small enough to hold in your hand, Sony's colourful h.ear Go wireless speakers is a game-changer for music addicts.
---
Hibiki Japanese Harmony Basket at Liquid Gold
Nothing gets creative juices flowing like a delicious dram – and Hibiki's Harmony blend is one of the best. As an added bonus, the gift set also comes with gourmet chocolate and tea.
---
Swedish Star Light by kikki.K
Lifestyle design brand kikki.K brings Swedish tradition to life with its delicate paper stars.
---
Q Titanium Gray Camera by Leica
Now available in Titanium Gray, Leica's wildly popular Q camera looks as precious as the photos it shoots.
---
QuietComfort 35 Wireless Headphones by Bose
QuietComfort 35 headphones take wireless listening to the next level. Equipped with noise cancelling technology, these beauties last up to 20 hours.
---
Santa Claus Pen by Pylones
An adorable Santa Claus pen is always a great idea, especially when it's made by quirky French design brand Pylones.
---
Tom Dixon 'Oil' Candle at Lane Crawford
Leave it to Tom Dixon to create edgy candles ­– the warm 'Oil' scent comes in a slick, metallic container.
---
Wooden Star Lights Wreath at Zara Home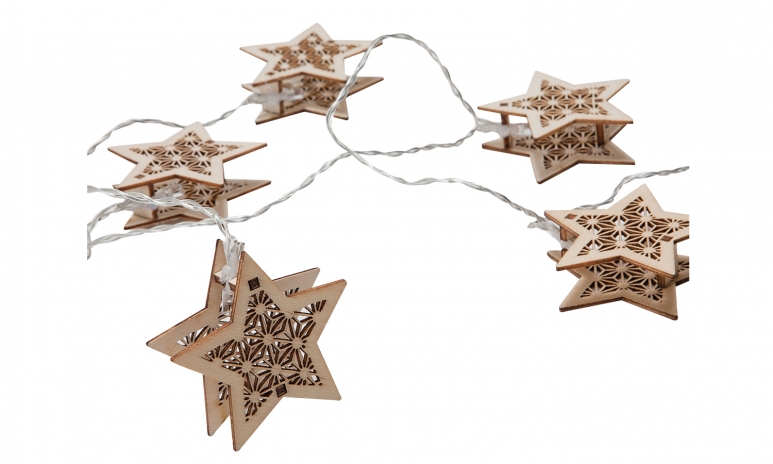 Made of pine wood, copper and glass, these ethereal lights will warm up any home for the holidays.
---
Wooden Music Box by kikki.K
A handmade treasure, this wind-up wooden music box by kikki.K plays Bjällerklang – 'Jingle Bells' in Swedish – for a whimsical celebration.
---