5 Things To Do In Macau This Weekend (December 1-3)
Travel
November 30, 2017 | BY Steven Crane
From a mind-boggling interactive installation to a celebrity workout with pop star Yoga Lin, there's no shortage of events to fill your diary with this weekend
1
Check in, check it out
MGM Cotai launch
The striking façade of HK$26 billion MGM Cotai has been described as the jewellery box of Macau's Cotai Strip. However, the interior is equally impressive. The city's newest resort will feature 1,400 hotel rooms and suites, including the first international mansion at MGM; a high-end spa; luxe retail offerings; a steakhouse from Michelin two-star award-winning chef Mauro Colagreco; Macau's first Nikkei cuisine restaurant AJI, and a pastry shop from Singaporean Janice Wong, who was voted Asia's best Pastry Chef for two consecutive years. Art lovers will be able to enjoy more than 300 works, including antique carpets dating from the Qing Dynasty, modern and contemporary Asian paintings and sculptures by renowned artists, as well as large-scale installations. And then there's Asia's first dynamic theatre with a resident show directed by Martin Genest, the award-winning director of Cirque Du Soleil. Ahead of the launch, visitors can take advantage of a promotional offer that includes ferry transportation, a one night stay at MGM Cotai Resort Room and MOP500 complimentary resort credit per night to spend in the restaurant, spa or entertainment facility of your choice—for just HKD/MOP1,398.
MGM Cotai, Avenida da Nave Desportiva, Cotai,
+853 8802 8888, mgm.mo
SCROLL TO CONTINUE
5 Things To Do In Macau This Weekend (December 1-3)
2
Learn & Play!
teamLab Future Park
Traditionally, museums and art galleries haven't been big on interaction; get too close to an exhibit, in fact, and you can usually expect an angry security guard to growl at you. MGM's Art Space, however, isn't like that: as one of the very few places in Macau exploring the constantly evolving interaction between art and art lovers, part of its mission is to engage visitors by involving them directly in his exhibitions. That mission has risen to another level with the opening of Learn & Play! teamLab Future Park, an innovative experience that invites visitors of all ages to embark on a journey that takes full advantage of digital technology to create interactive installations that emphasize audience participation and co-creation. Featured works include four interactive settings such as the festive-themed Sketch Christmas and Graffiti Nature - Mountains and Valleys, an interactive ecosystem populated by colourful drawings that seem to come alive.
Until February 28
MGM Art Space, MGM Macau, Avenida Dr Sun Yat Sen, Nape,
+853 8802 8888, mgm.mo

3
Less frazzle, more dazzle
Diamond treatment, Iridium Spa
Known for its signature Gemstone concept, Iridium Spa marks the holiday season with an all-new package featuring the exclusive Diamond Anti-aging Care treatment. This "individ-jewel" treatment uses micro-powder particles of diamonds, together with adenosine and orchid extract, to brighten the skin tone, activate skin cell renewal and circulation, as well as refine facial contours. The result is a "soft focus" appearance and a camera-ready look, ideally timed for the party season. The session begins with purifying and peeling sessions to allow maximum absorption. What follows is a signature Gemstone facial massage and eye revitalising treatment, both designed to promote circulation and boost collagen production. A youth diamond mask with anti-aging properties is then applied to diminish the appearance of wrinkles and create a luminous glow. As a finishing touch, the therapist will apply products from the Anti-aging Diamond Care line. And voila, you look like your daughter.
Iridium Spa, 38/F, St Regis Macao. Cotai Central, Estrada Do Istmo, Cotai
+853 8113 4949, macao.iridiumspa@stregis.com

SCROLL TO CONTINUE
5 Things To Do In Macau This Weekend (December 1-3)
4
Pay tribute to a pop guru
Yoga Lin concert
Pop pilgrims will be beating a path to the feet of one of Taiwan's most popular singers this Saturday as Yoga Lin returns to Macau with his latest solo concert The Great Yoga 2017 World Concert Tour. In addition to performing his classic tracks including Lies and Senses Around, Lin will debut songs from his new album Sell Like Hot Cakes. Lin's current tour has already visited nine cities, including Kaohsiung in Taiwan, Beijing, Shanghai and Chongqing, where the guru of Mando-pop has spread his message of peace, love and understanding. Lin's fans will surely recall his 2011 hit, I Always Practice Alone, though that seems to be no longer the case as the singing sage is planning to lead a yoga session with his audience.
December 2
The Great Yoga 2017 World Concert Tour – Macao
The Venetian Macao, Estrada da Baia de N. Senhora da Esperanca
+853 2882 8818, cotaiticketing.com

5
Get down with the jungle boogie
DJ Wikek, Club Cubic
"The first thing I want people to know about me," says Wiwek Mahabali, "is that I'm always doing my own s***." That's something a lot of artists say, but, for the Dutch DJ/producer it's truer than most. Wiwek learned to channel all of his disparate influences bouncing around his head into a distinctive style, where complex Indian-inspired rhythms collided with the adrenaline-rush dynamics of trap and tribal house that he named "Jungle Terror". Early Wiwek singles didn't sound like anything else being made at the time, and soon enough they began popping up in sets by A-list DJs including Skrillex, who helped take the young artist to a new level. Wikek's latest EP, Drum Nation, represents the next stage of his evolution. Check out his Macau debut this Saturday.
December 2
DJ Wiwek, Club Cubic
Level 2, The Boulevard, City of Dreams, Estrada Do Istmo, Cotai
+853 6638 4999, clubcubic-cod.com

Trending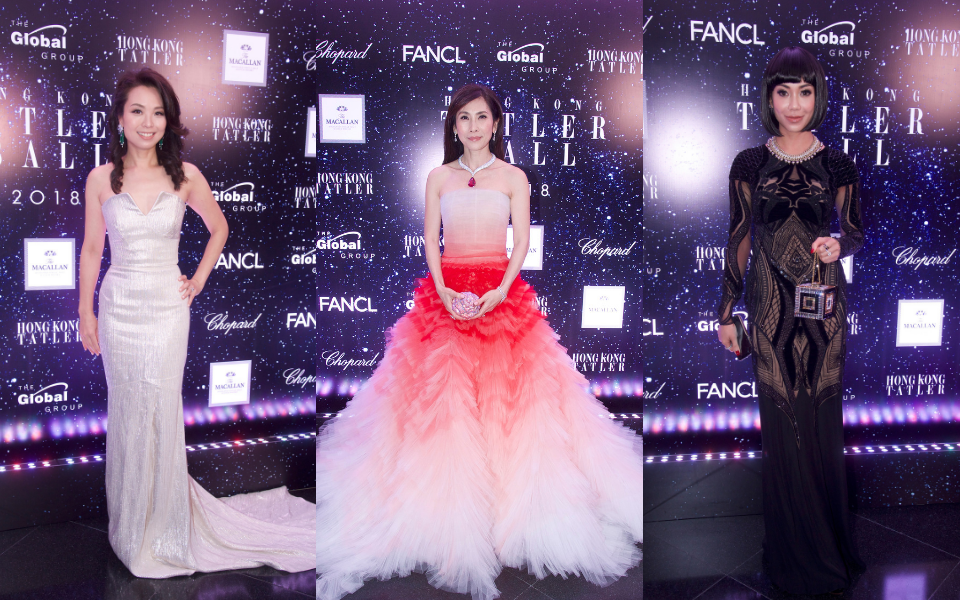 Hong Kong Tatler Ball 2018: Best Dressed Women
September 17, 2018 | BY Hong Kong Tatler
photo_library
Inside The Ballroom At The Hong Kong Tatler Ball 2018
September 17, 2018 | BY Alexandra Purcell
photo_library
Inside The Cocktail Reception At The Hong Kong Tatler Ball 2018
September 16, 2018 | BY Alexandra Purcell
photo_library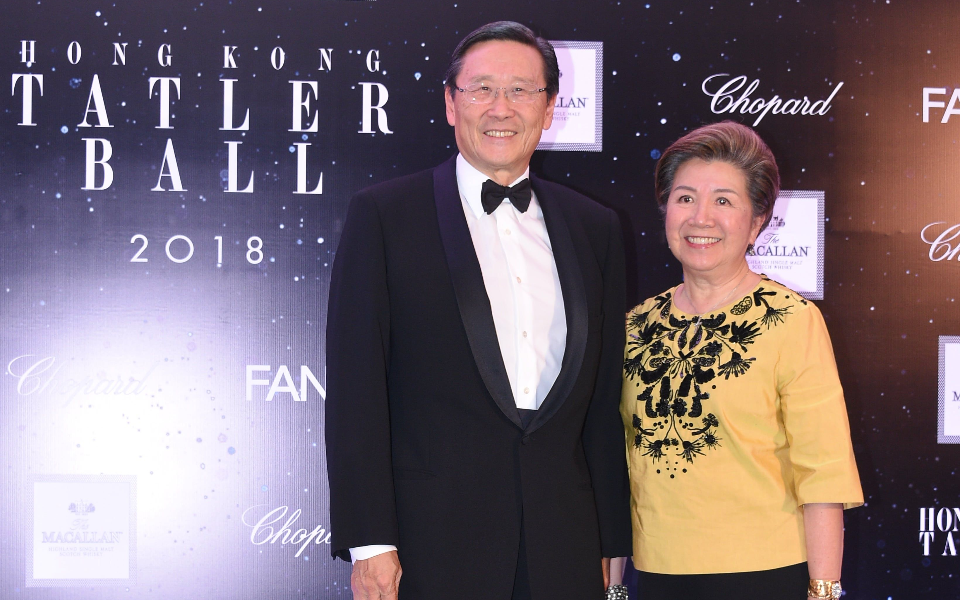 Live From The Red Carpet At The Hong Kong Tatler Ball 2018
September 16, 2018 | BY Alexandra Purcell
photo_library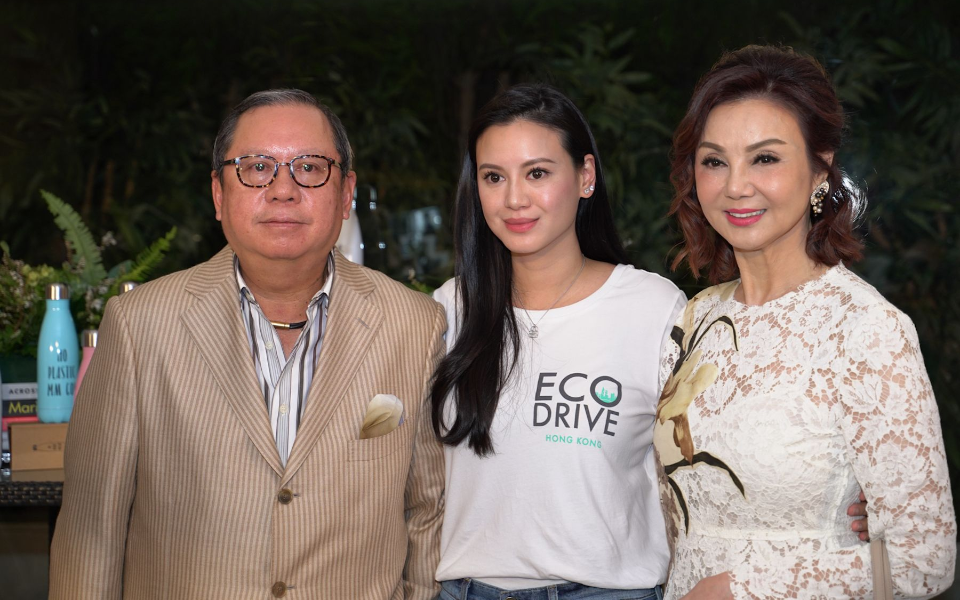 EcoDrive Private Screening: Start Small, Start Now
September 14, 2018 | BY Alexandra Purcell
photo_library
From Rome To HK: 5 Best Places To Eat In Rome
September 13, 2018 | BY Hong Kong Tatler