A Conversation with Pansy Ho
Wealth
March 14, 2015 | BY Hong Kong Tatler
Guest columnist Claudine Ying sits down to talk to powerhouse Pansy Ho about success, misconceptions and the future
Booming it is and booming she is.
Pansy Ho, the fifth child of Dr. Stanley Ho, is the Chairperson and Executive Director of MGM China Holdings Limited and Managing Director of Shun Tak Holdings Limited. With a name and personal success story synonymous with an Asian powerhouse, her endless achievements are just a part of her identity as is being one of the most powerful women in Asia.
In 2007, MGM Macau, a joint venture between MGM Resorts International and Pansy Ho, opened its doors. Covering 222,000 square feet of floor space, the casino's gaming floor generates over HKD 19 million in revenue alone. Having secured a major land concession awarded by the Macau Government, Ho plans to build MGM's second luxury resort in Cotai covering an astounding 71,833 square meters, 50 percent larger than the existing property.
Recently, Ho has also become Chairman of Jetstar Hong Kong, a Shun Tak Holdings joint venture with Qantas and China Eastern.
Claudine Ying: What was particularly of interest to you in the Jetstar venture?
Pansy Ho: Under the Third Plenum from the Chinese government this year, the country will undergo further economic reform that will unleash huge market potentials. As such, building a strong and competitive airline based in Hong Kong will become essential in capitalising on these opportunities for our city. The low-cost carrier (LCC) model is the most efficient operation mode to capitalise on untapped capacity of the current airport, as well as nurture and foster demand for the expansion of the third airport runway.
CY: What vision do you have for Jetstar over the next ten years?
PH: My hope is to see Jetstar become a household name in Hong Kong and a top choice when it comes to travel. We see the potential to transform the consumption pattern of Hong Kong travelers.
CY: How do you plan to compete with other low-cost carriers in the region?
PH: Sharing the existing pie will be of no benefit to anyone. Growing the pie is our target. We firmly believe that the entire aviation market will expand as a result of the introduction of our services. For example, with Japan, the market had been stagnant for six years, but last year when the market opened up to low-cost carriers, domestic passengers recorded an increase of 8.7 per cent. Annual passenger numbers significantly increased in ports that Jetstar Japan services and we trust that Hong Kong will also exhibit a similar pattern of growth.
CY: Do you intend to continue building your businesses with a focus on gaming, or do you have other plans in mind?
PH: My objective is to build a travel and lifestyle-based business network, distinguished by our strong roots in Hong Kong, Macau and China. MGM will continue to be a significant part of my personal investment. However, from the perspective of Shun Tak, it functions rather independently from gaming. Personally, I will continue to balance my time managing the two businesses.
CY: How would you describe your life thus far?
PH: There has never been a dull moment. I have the good fortune of living in the most dynamic and exciting generation in the history of Hong Kong, Macau and China. This has given me unprecedented opportunities to chart my own opportunities and build my own dreams.
CY: Throughout your life, you've met many incredible women, but is there one woman who stands out?
PH: Ching Jie was the most kind, diligent and persevering woman I have had the pleasure of knowing and she has had incredible influence on my life. She was a part of my family for 40 years; from the time she started working in the Ho residence until her retirement. Despite having lost her husband early in life and being forced away from her own children, she remained a very contagiously optimistic person and taught not only myself, but also my siblings the value of positivity.
CY: What is the most powerful message your father has imparted on you?
PH: My father is "The King of Friendship." His charisma, sincerity and generosity have won him many lifelong and loyal friends who are always there for him. This has had a profound impact on my value of family and friendship.
CY: What do you think is the biggest misconception about you?
PH: The media has sometimes described me as the "heir apparent" or "successor" to my father's businesses. The truth is, we all contribute to the company with our own strengths, and fulfill different business roles within the company portfolio. In fact, we have each pursued our own interests and paths in career development, and I am very proud of my family's many achievements.
CY: What is one characteristic you believe all people in business should have?
PH: Integrity, being honest and delivering on any promises. It takes years to establish credibility, and a company's reputation is one of its greatest assets.
CY: What advice would you give women who are looking for ways to give back to others around the world?
PH: The Daoist philosophy of maintaining a delicate balance and the concept of a cosmic cycle that sets in motion chains of interdependent and interconnected events have instilled upon me the urgency of initiating sustainable programs that can efficiently give back to our community. The fruits that our society enjoys today stemmed from seeds planted by the generations before us and we must continue to "replenish" these seeds sown.
CY: How do you define success and what is your motivation?
PH: "Success" and "motivation" are closely tied notions for me. Success is to accomplish tasks by not only measuring up to what is expected, but to excel and set new standards for those who follow. The very meaning of "success" as defined above provides the motivation to outperform, whether in matters big or small, so that collectively, we will all improve.
Trending
Exclusive: Tory Burch Shop Opening and Private Dinner
March 12, 2018 | BY Christian Barlow
photo_library
Alisan Fine Arts x HKAHF's HOPE Exhibition Opening Party
March 9, 2018 | BY Christian Barlow
photo_library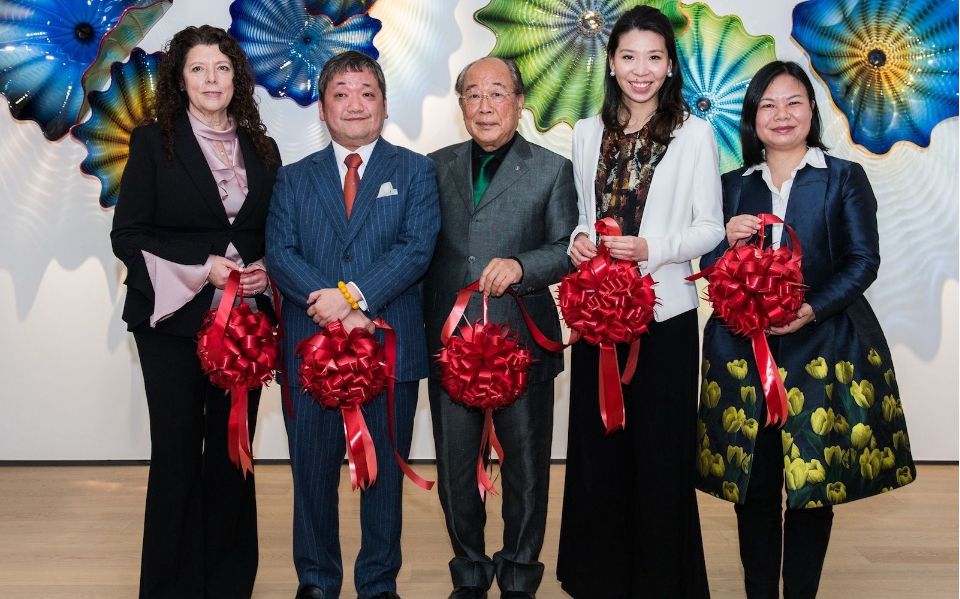 Whitestone Gallery Hong Kong Opening Party
March 9, 2018 | BY Christian Barlow
photo_library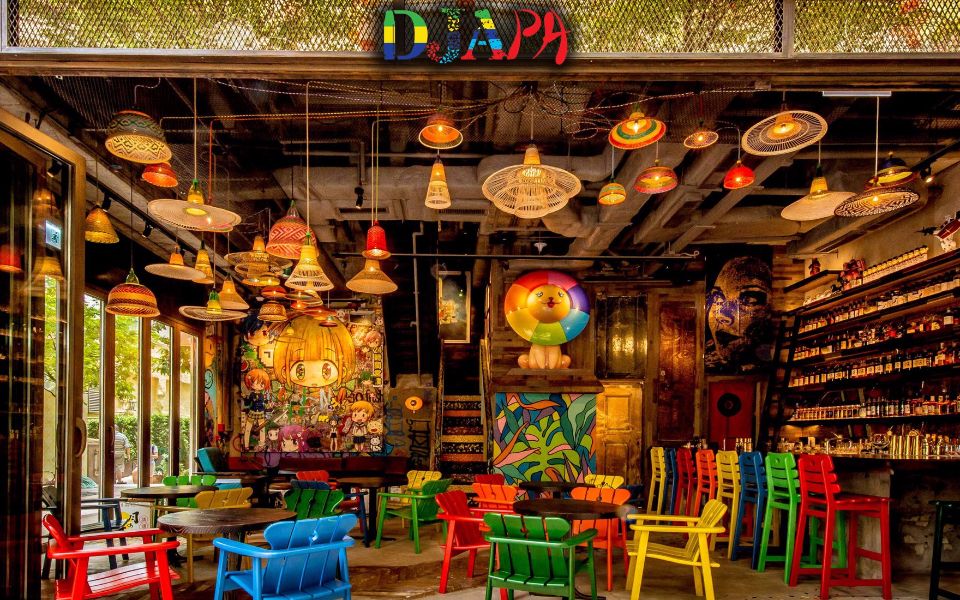 Asia Miles Offers Extra Perks In New Dining Rewards
March 9, 2018 | BY Hong Kong Tatler
International Women's Day: 10 Women Who Are Shaping Hong Kong For The Better
March 8, 2018 | BY Kate Springer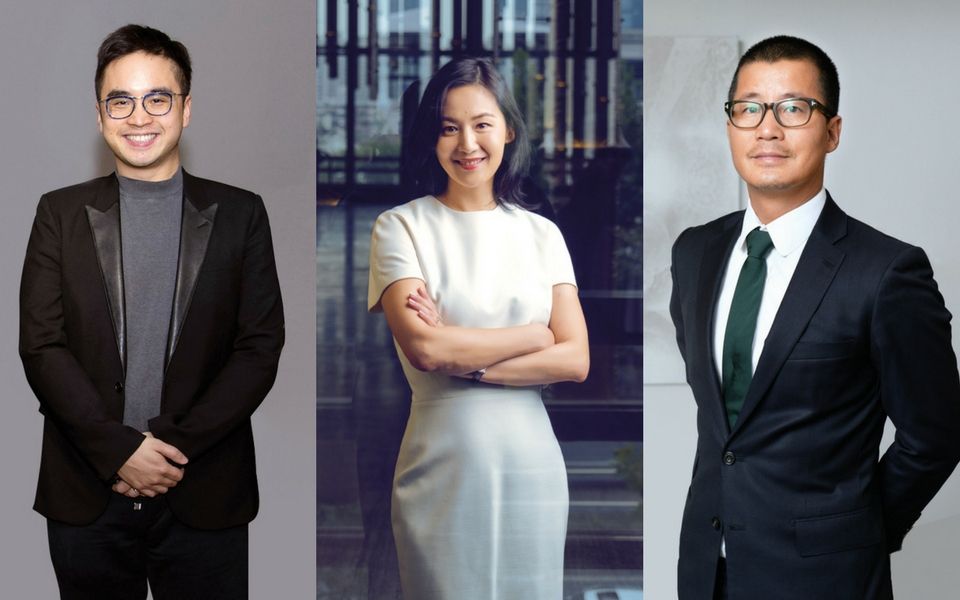 50 Biggest Art Collectors In Asia
March 7, 2018 | BY Oliver Giles
photo_library