The Anthony Bourdain Estate Auction Raises Nearly US$2 Million For Education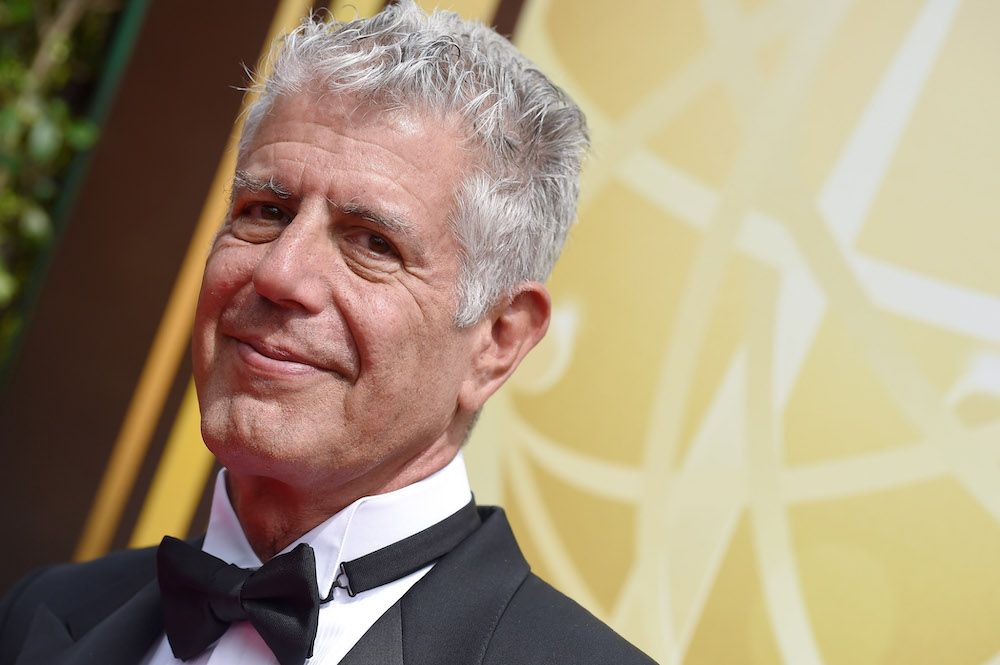 The late chef's custom Bob Kramer knife raised over $230,000 for the Culinary Institute of America.
After three weeks of bidding, all 202 items up for auction as part of The Collection of Anthony Bourdain were sold at "amounts significantly higher than their estimates," according to Lark Mason Associates, which presented the auction—taking in $1,846,575 in total, most of which will be donated to the Culinary Institute of America in Bourdain's honour.
Items included "a range of items from books and personal mementos to carefully chosen works of art, as well as cultural artifacts, which he accumulated during his travels," that "had special significance to Bourdain, either as gifts from friends or special purchases associated with memorable experiences from his writing or television appearances."
The top two selling items included a custom steel and meteorite chef's knife from bladesmith Bob Kramer (which was made specifically for Bourdain), which sold for $231,250 USD and a U.S. Navy Jacket from the U.S.S Nashville featuring a "Tony Bourdain" patch that sold for $171,150. Even the lesser valued items netted much more than expected -- a group of eight lightly worn comic books estimated to net $40 to $60 pulled in $1,062.
"I'm pleased to see that Tony's art, furnishings, watches, books and collectibles have found new homes with people who appreciate his sensibilities, and that the sale of these items will allow future generations of CIA students to explore the world," Laurie Woolever, Anthony Bourdain's longtime collaborator, said in a statement.
"We are tremendously grateful that such a generous portion of these auction proceeds will support the Anthony Bourdain Legacy Scholarship at The Culinary Institute of America," Tim Ryan, president of the Culinary Institute of America said in a statement, "Anthony showed us that traveling to experience other cuisines and cultures first-hand is invaluable both in and outside the kitchen. We are proud to be able to support our students, the future leaders of the food industry, in following in his footsteps."