A New Book On Architect Gio Ponti Sheds Light On His Legacy In Asia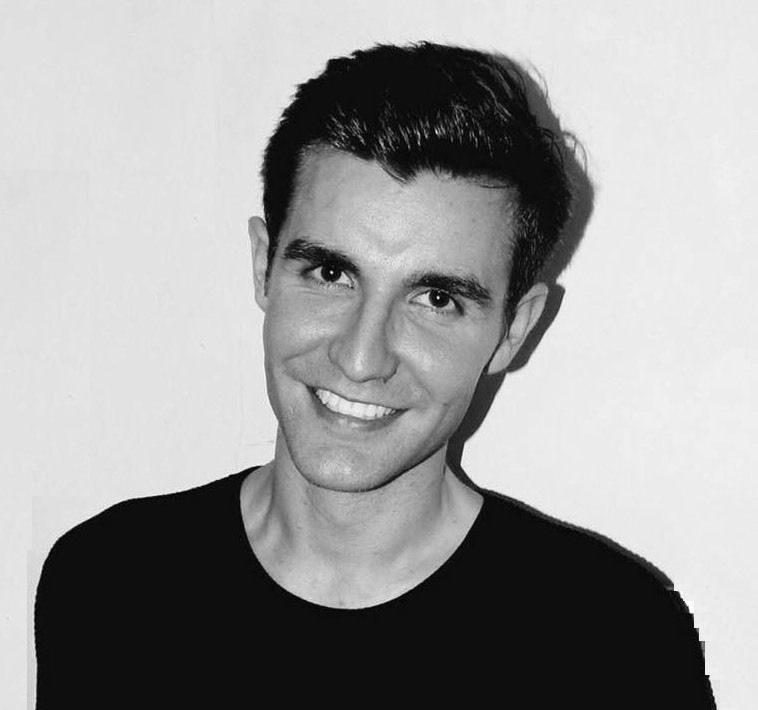 By Oliver Giles
February 11, 2021
The late, great architect Gio Ponti is most famous for his projects in Europe and South America, but a new book from Taschen sheds light on his work in Asia
Gio Ponti worked almost until the day he died in 1979 at the age of 87 at his home in Milan—and it shows in his enormous and varied output. As an architect and designer, Ponti sculpted everything from spoons to skyscrapers, worked with more than 120 brands and constructed buildings in 13 countries. As the founder and editor of Domus design magazine, he produced 560 issues, beginning in 1928, contributing at least one article to each. He also lectured at universities in more than 20 countries and produced paintings and pottery in his slivers of spare time.
Ponti has been gone for more than 40 years, but his work continues to fascinate and inspire. In 2019, both the Musée des Arts Decoratifs in Paris and the Maxxi museum in Rome opened major exhibitions of his work. His influence is sometimes felt in more unexpected places, too: in 2020, Dolce & Gabbana showed a menswear collection inspired by a hotel Ponti designed on the Amalfi Coast. And now, his life's work is being brought together in comprehensive book form in one of the most eagerly anticipated design releases of the year. Titled simply Gio Ponti, the nearly 600-page monograph is being released this month by German publisher Taschen.
"There is now a very strong interest in Gio Ponti—an international interest, not just an Italian interest," says Salvatore Licitra, Ponti's grandson, the founder and curator of the Gio Ponti Archives, and the curator of the Taschen book. "Other publications available on Ponti are catalogues of exhibitions and are not intended to illustrate his work and life in a complete way."
The book provides new insight into Ponti's most famous projects, including the slim, silvery Pirelli Tower, which still dominates the skyline of his hometown of Milan, and the modernist Villa Planchart in Venezuela. But the book also introduces some of his lesser-known projects, including two buildings in Hong Kong.
See also: Meet Rocco Yim, The Architect Behind Hong Kong's Most Iconic Landmarks
Both of Ponti's Hong Kong buildings were commissioned by tycoon Daniel Koo, who at the time led Shui Hing, a retail and property conglomerate. For the first project, the Shui Hing Department Store in Tsim Sha Tsui, Ponti designed a façade clad in diamond-shaped ceramic tiles that seem to float in front of the building. Ponti's façade was completed in 1963 and is still intact, though the building, located at 23-25 Nathan Road, is now called Prestige Tower and houses a variety of stores and offices. His second building in the city, Villa Koo, is a private home clad in white ceramic tiles. Villa Koo, also finished in 1963, still stands in Tai Tam.
"The Shui Hing Department Store immediately aroused great enthusiasm in Hong Kong," says Licitra. "And with Villa Koo, as with Villa Planchart, Ponti was able to draw inspiration from the conformation of the land. Even the interiors naturally recall the villas of Caracas." The Koo family also commissioned Ponti to design a villa for them in California, though it was never built.
Ponti was even more prominent elsewhere in Asia. In the early 1960s, members of the Pakistani government commissioned him to design ministerial buildings and a major hotel in their new capital city, Islamabad. "Ponti enthusiastically participated in the project of the city of Islamabad, at the time the largest example in the world of a new city, entirely designed from the ground up," says Licitra.
The buildings in Pakistan are classic Ponti in that they are sleek and surprising: they exemplify his signature modernist style but draw inspiration from classical Islamic architecture. Licitra recalls a telling quote from his grandfather about the project, which also illustrates Ponti's philosophy more broadly and, perhaps, reveals why his work still resonates so strongly today. Ponti said: "I am interested in the splendour of the past, but much more interested in the splendour of the future."
See also: Designer Phillip Lim Takes Us Inside His New York City Loft And Reveals How WFH Keeps His Creativity Flowing
A Lasting Legacy
These are some of Ponti's most interesting projects
PIRELLI TOWER
Ponti's most famous project, the Pirelli Tower, soars 32 storeys above Milan. When it was completed in 1956, it was one of the first skyscrapers in Europe and the tallest concrete building on the continent. Ponti is said to have been so pleased with it that he once declared, "She is so beautiful that I'd love to marry her."
VILLA PLANCHART
"Your house will be like a great butterfly poised on a hill," Ponti wrote to art collectors Anala and Armando Planchart when they commissioned him to design their home in Caracas, Venezuela. And he delivered, designing a dramatic tropical villa that he packed with custom-designed furniture. It still stands and can be visited by appointment.
SHUI HING DEPARTMENT STORE AND VILLA KOO
In her 1988 book, Hong Kong, legendary travel writer Jan Morris cites Gio Ponti's façade of Shui Hing Department Store as one of the most impressive works of architecture in the city, alongside IM Pei's Bank of China Tower and Norman Foster's HSBC Building. Daniel Koo, the tycoon who commissioned Ponti for the project, was so happy with it that he asked him to design his residence in Hong Kong and his second home in California.
MINISTRY BUILDINGS AND PAKISTAN HOUSE HOTEL, ISLAMABAD
In 1962, Ponti and his studio were commissioned to design the ministry buildings for Islamabad (pictured right), the new capital of what was then West Pakistan. While he worked on them, he was unexpectedly asked to also design the Pakistan House Hotel (pictured left), a place for government officials to stay. For the latter project, Ponti designed an elaborate façade that protected inhabitants from the powerful sun and incorporated geometric patterns that echo traditional Islamic architecture.
See also: Nude Design Founder Natasha Usher On Designing Hong Kong's Most Memorable Interiors