Art Insider: Catherine Kwai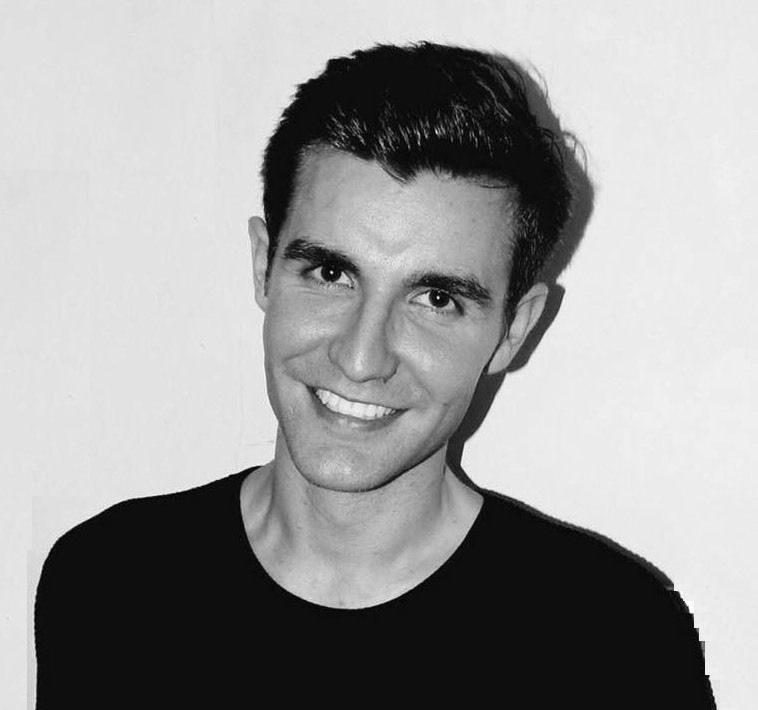 By Oliver Giles
September 11, 2018
Gallerist Catherine Kwai explains how Hong Kong has gone from a creative backwater to an art capital—and recounts some of the challenges she's faced along the way
Hong Kong may now be one of the art capitals of the world, but it wasn't always that way. Back in the early 1990s, when Catherine Kwai established her gallery Kwai Fung Hin, her friends thought she was mad for trying to make a business out of art. Those sceptics are now eating their words.
Over the past 20-plus years, Catherine has turned Kwai Fung Hin into a thriving gallery that represents leading Chinese artists including Zao Wou-ki, Ju Ming and Li Huayi, as well as a handful of Japanese and Korean artists. Here, she tells us about her love for Kandinsky, her favourite thing about the Hong Kong art scene and an outfit disaster at an exhibition opening.
What was the first work of art that moved you?
My first visit to Europe was when I was 22, just after I'd graduated from UCLA. I went with a few school friends to Monte Carlo and at the art museum they had a show of Kandinsky and I fell in love. Since then, when I'm travelling I always check and see if museums on my trip exhibit Kandinsky's art. I've travelled so many places to see Kandinsky's art—I went specially to Russia to see his works.
See also: 10 Asian Artists On Instagram For Daily Design Inspiration
What was the first exhibition you hosted?
I started Kwai Fung Hin in 1993. But before I opened a gallery space, I decided I should try hosting an exhibition. I'd never run a gallery, I'd worked in banks, so I wanted to have a test run. I spoke to the manager of the Pacific Club in Central, which is now closed, and he gave me a space for two weeks, where I hosted a group show of contemporary Chinese artists.
I didn't know what I was doing. I hired one lady to be the receptionist and help me hang the works. We were hanging them when members were coming in for lunch. One day, this man came at lunchtime and stood in front of the biggest work. It was the most expensive, it cost HK$30,000.
Then he came back in the afternoon, and again in the evening. He eventually said to me, "I've come three times and I like it. How would you like to be paid? By credit card?" And I had to say, "sorry, I've just started my business and I don't even have a credit card machine." He was my first customer and we've since become good friends. That painting still hangs in his house and he's still a collector and comes to my shows.
What's the most challenging exhibition you've ever hosted?
The most difficult was an exhibition at the Shanghai Art Museum for French artist Bernard Cathelin in 2000. I don't represent him, but I was friends with him and his gallerist in France and one day he said to me, "I'm old, I don't need another gallery, I need a museum exhibition. Can you organise something in Shanghai?" Before this, I'd only been to Shanghai for a holiday, but I didn't want to say no.
When I was organising the show in the late '90s, Shanghai was still very poor. The Shanghai Art Museum wanted to have the exhibition, but they couldn't pay the insurance, they couldn't pay for the shipping, so I had to organise everything. And then it started getting bigger and bigger.
See also: 10 Hong Kong Art Exhibitions To See In September
The French consulate in Beijing called me and said the ambassador wanted to initiate the opening. Cathelin's Tokyo gallery contacted me and asked to bring three of Japan's biggest, richest art collectors to the exhibition. So many people wanted to come for the opening that the Chinese government ended up getting involved. They said, "this can't all be for an exhibition, there are so many people coming!" I was so stressed I lost 10 pounds.
For the opening, I'd bought a really nice dress in Hong Kong. But when I arrived in Shanghai, the airline lost all my luggage. At that time in China, I didn't know where to shop—there were no Western brands. I ended up going to a street of Chinese cheongsam shops and found one I liked, but it wasn't my size. I had no time, so I had to alter it myself. I used a stapler! We were in our hotel room and my husband helped me staple the dress until it fit.
What are the best thing about the art scene in Hong Kong?
I love the art scene in Hong Kong because I'm one of the oldest and we were very lonely before. We weren't respected. When I told people I opened an art gallery, most businesspeople walked away. They thought I was a housewife who was doing it as a hobby. No one took me seriously. But now it's changed, all my friend's children study art and they ask, "can we work here as an intern?"
What's the worst thing about the art scene in Hong Kong?
One of the problems with the art scene is that for Chinese artists, there's nothing documented. If you're interested in a Western artist, you can always find a book about them and learn more. But it can be very hard to find information on Chinese artists. That's why I want to help Chinese artists get museum exhibitions and publish books about their work.
Some say I'm not running a gallery anymore, I'm running a small museum or foundation. We now have a publishing company, Kwai Fung Publishing, and we're working with big publishing houses. This year, we've worked with Rizzoli on a book about Li Huayi and lots of museums are asking about his work.
Who's the most recent artist to join your gallery?
In the last two years, my most exciting discovery is Pan Gongkai. I presented his first solo exhibition at my gallery in November 2017 and it received encouraging acclaim from professionals and art lovers alike. His huge works are fascinating—the dimensions allow him free expression of the full power of his well-structured lines, which link up blocks of ink images and deliberate voids, all well-balanced with each other.
What exhibition are you opening next?
This September we're hosting an exhibition of Myonghi, a Korean artist who lives part-time in Paris. It's very difficult to get her work because she doesn't like to sell. I was introduced to her by Dominique de Villepin, whose son, Arthur, now lives in Hong Kong.
Is there an artist who you don't represent but that you'd love to work with?
Anselm Kiefer. His determination and consistency really inspires me. When I was in Berlin, he had an exhibition on and I went there every day for two hours for all three days of my trip.
Which exhibitions will you be visiting around the world in the coming year?
Nicolas de Staël at the Museum of Fine Arts in Lyon. I'm going to be in Paris because I'm working on two major exhibitions next year that I need to keep secret for now. While I'm there, I'll get the TGV to Lyon to see de Staël's art.
Who in the art world inspires you and why?
Anselm Kiefer and Gerhard Richter. They're daring like Picasso was. Even though I don't represent them, they motivate me and I learn from their spirit.
See also: Artist Chris Huen Sin-kan Reveals Hong Kong's Quiet Side