Standing Proud: How Patrick Sun Is Building A Brighter Future For The LGBTQ Community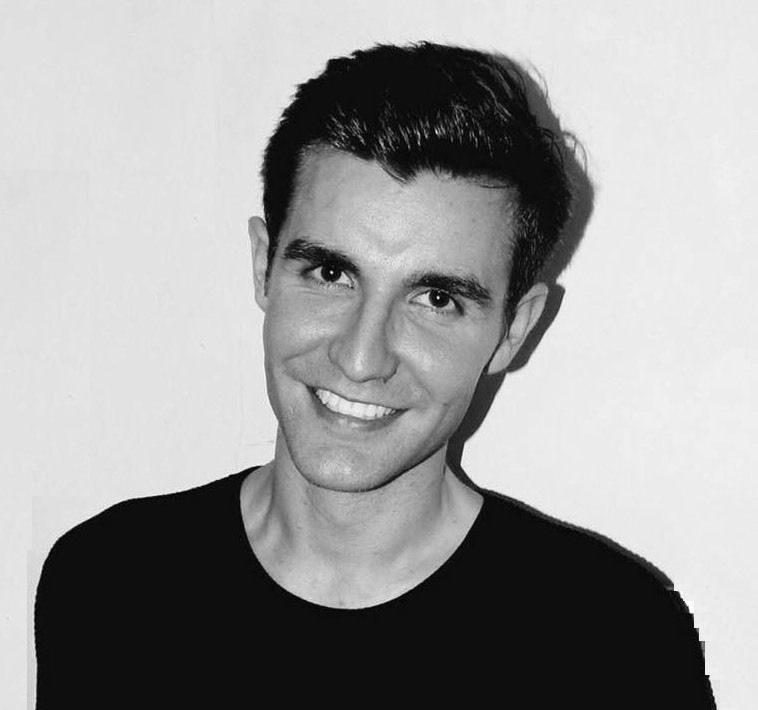 By Oliver Giles
November 08, 2019
Art patron Patrick Sun is building a brighter future for the LGBTQ community in Asia by hosting ambitious, thought-provoking exhibitions in major museums. This month he unveils his biggest show yet
When Patrick Sun opened the first major exhibition in Asia dedicated to LGBTQ art in Taipei in 2017, he wasn't sure how people would react. Would conservative journalists tear Spectrosynthesis to shreds? Would the art community resent being dragged into discussions about LGBTQ rights? Would the public even come?
"It was nerve-wracking," says Patrick, founder of the Sunpride Foundation, an LGBTQ art organisation. "But one of my most vivid memories of the show was of this young mother who brought her son there. Her son was maybe five or six years old. They were walking through the exhibition and they came across this huge charcoal drawing by Jimmy Ong. The subject was gay parenthood; the drawing shows two naked women holding a baby. The son asked his mother, 'What is this about?' It was a very innocent question, and the mother calmly knelt down and explained to her son that in this world there are men loving men, men loving women, and women loving women. That to me encapsulates what we are trying to do in one single scene."
It's a scene Patrick is determined to recreate in other countries around the region. Following the success of that exhibition at Taipei's Museum of Contemporary Art, this month the Sunpride Foundation is opening the second iteration of the show at the Bangkok Art and Culture Centre. While the Taipei edition primarily featured artists from East Asia, this exhibition is focused on Southeast Asia. "This show is not just geared towards the local Thai people," says Patrick. "We also hope people from neighbouring countries like Malaysia, Indonesia, Myanmar and more will come and see the exhibition."
See also: Pride Month Roundtable: How LGBT-Friendly Is Hong Kong?
Diverse Voices
This ambition is reflected in the incredible diversity of the artists taking part. There are more than 50 of them, including big names such as Danh Vo from Vietnam, Maria Taniguchi from the Philippines, Ming Wong from Singapore, Samson Young from Hong Kong, Hou Chun-ming from Taiwan and the late Ren Hang from Mainland China.
More than 20 Thai artists are featured, and Patrick has commissioned new works from local stars Arin Rungjang and Jakkai Siributr.
"Arin has represented Thailand at the Venice Biennale and has participated in Documenta. He's participated in many big international shows," says Patrick. "He's doing a commissioned five-channel video work for us about his childhood. It's a very personal story about his fascination with transgender people. He's insisting on using a 35mm projector for the work because he wants [the video] to feel like it was made during his childhood. He even wants the noise of the projector in the room because he associates the sound with his childhood."
Siributr is also using this opportunity to create an incredibly personal new work. "Jakkai is well known for his textile works, his weaving, and he's giving us three huge quilts," reveals Patrick.
"They are more or less his personal coming out story. These are very intimate stories. I feel so honoured that these artists would share something so intimate with us but also with the public. I believe they share our thoughts in furthering gay rights, which is why they're sharing something very personal. Hopefully it could bring about more resonance in society."
See also: LVMH Group Shows Support For LGBTQ Employees With UN Business Signing
Art for Change
This focus on "resonance" and the audience's reaction is key to Patrick's vision. He is interested in art for its own sake—he is an avid collector, and before this focus on LGBTQ art from Asia he collected traditional Chinese ink paintings—but he founded the Sunpride Foundation in 2014 with the aim of using art as a force for social change, in particular to advance gay rights around Asia.
"I believe what we do is open channels of communication," says Patrick. "Bangkok is a very liberal, gay-friendly city, but there are many areas in Thailand where gay rights could be improved. In fact, Thailand is now talking about legalising civil partnerships, giving people the same rights in terms of properties, inheritance, maybe not adoption yet but they're working in that direction. So an exhibition like this helps to communicate to the general public."
See also: 50 Biggest Art Collectors In Asia
Patrick has personally seen the power of art to open people's eyes. "I never really came out to my father," he says. Patrick's father is the founder of the Kin Hip Metal & Plastic Factory, one of the largest manufacturers of cookware in the world, and was brought up in a conservative family.
"He was 98 years old when I opened Spectrosynthesis in Taipei. When I was preparing for the show, I actually asked the nurse to explain the exhibition to him. I didn't want him to hear a negative report first. I wanted to 'soft land' it. And then my father offered to come and see the show. I was shocked. So I took him the last day before the show closed, then I asked my father, 'Do you understand what we're doing?' He said, 'Son, no. I really don't have a clue what this art is about, but the fact you're doing this in a government museum with all this support from officials and the general public means that you must be doing something right.'"
Human Connection
Like Patrick's father, many visitors to the first Spectrosynthesis show were taken by surprise. "Some people came to see the show in Taipei with certain preconceptions," says Patrick. "They expected to see lots of sexual depictions or homoerotica, but it wasn't like that. I think we gave them a pleasant surprise." Instead, exhibitions organised by the Sunpride Foundation explore broader questions about identity, belonging and family. "Human issues—things everyone can relate to," says Patrick.
After Bangkok, Patrick hopes to host more exhibitions around Asia. "The more immediate targets are Tokyo, Manila and obviously Hong Kong—they're all on our agenda," he says. "In 2022 Hong Kong will host the Gay Games. There will be 15,000 participants and 40,000 visitors coming to Hong Kong and I think the art scene in Hong Kong needs to address this event. I'm talking to various venues in Hong Kong—public institutions—and I'm urging them to do something along this theme."
If anyone can persuade them, it's Patrick, who in the space of five years has organised two exhibitions at major government-funded museums in Asia—the only shows of their kind in history. "When I started the Sunpride Foundation, people said, 'An LGBTQ art exhibition in Asia—it's never going to happen,'" remembers Patrick. "Maybe I'm a bit naive, but I think you have to try—and look what happened: we had our show in Taipei, now we have one in Bangkok. And I'm just going to keep trying."
Spectrosynthesis II runs from November 23 to March 1, 2020, at the Bangkok Art and Culture Centre.
See also: "Banksy: Genius Or Vandal" Exhibition Is Coming To Hong Kong This December