Art Talk: Sarah Morris On Her Debut Hong Kong Exhibition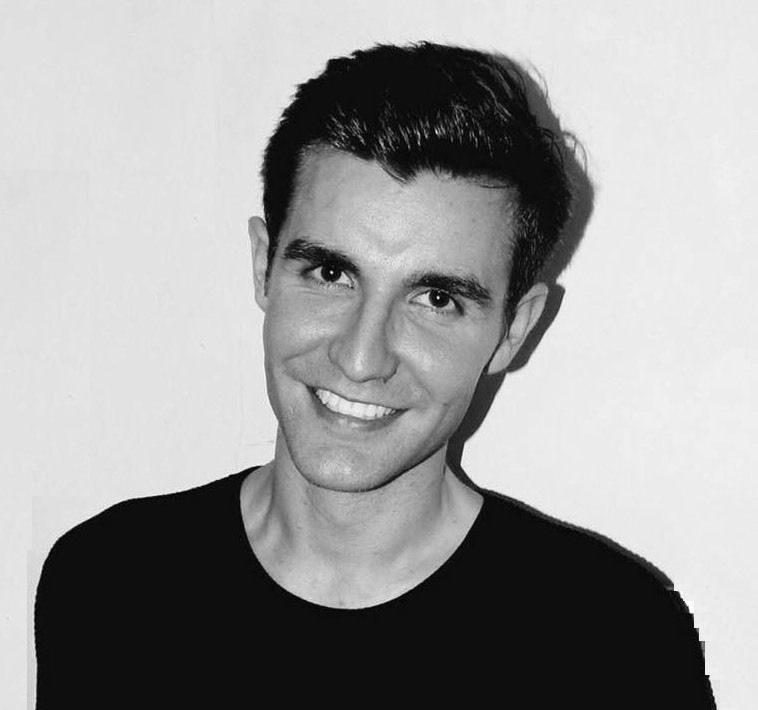 By Oliver Giles
May 22, 2018
Painter and filmmaker Sarah Morris reveals how Abu Dhabi inspired her latest film
Sarah Morris might be the most famous artist you've never heard of. Her work is collected by leading museums including London's Tate Modern, the Centre Pompidou in Paris and New York's Museum of Modern Art, and she was one of a handful of artists commissioned to design the official posters for the 2012 Olympic Games.
And yet—in Asia, at least—her name hasn't entered the public consciousness. But that might be about to change. In March this year, the Ullens Center for Contemporary Art in Beijing opened Sarah Morris: Odysseus Factor, an exhibition that features all 14 of her film works and a selection of her brightly-coloured geometric paintings.
And now, on May 25, White Cube in Hong Kong is opening Sarah Morris: Your Words Become Mine. Before the show opens, Morris tells us why she finds Abu Dhabi to be like something out of a science-fiction film and why words are so important.
Lots of your work over the years—both your films and your paintings—have been inspired by cities. Many of your films are even named after particular cities. What is it that fascinates you about cities?
I suppose I'm very curious and I love travelling, and the films are sort of an excuse to travel. Andy Warhol always said Interview magazine was an excuse to have conversations with people, which I think is funny.
The films are part manifesto, part studies of many subjects, including architecture, but they're also a chance to learn about something new that's outside of my immediate situation. Cities might seem very similar, but they all have their own histories, industries, politics and aesthetics.
I'm always interested in learning about those things and bringing the best elements of them into my work.
See also: How Yuri Yasuda Took Her "Yureeka" Moment And Ran With It
Your show at White Cube in Hong Kong will include your film Abu Dhabi. What struck you about Abu Dhabi?
There are many things that struck me. I was commissioned by the Guggenheim to make that piece, and I started it when I travelled to Abu Dhabi with the Guggenheim to do a lecture there in 2011. I was really struck by how recent the history of the country was. I think I was there on the 43rd celebration year of the country's birth.
I thought it was fascinating how quickly this era of fossil fuels had developed this country so radically. But now they're trying to go past fossil fuels. There's an entire town being built in Abu Dhabi, it's called Masdar. It's designed by Norman Foster and it's what they hope to be the MIT of the Middle East. The whole campus will be eco-friendly.
See also: The World's Best Private Islands And Villas According To Travel Experts
The city has come together out of nothing. Literally, you go a few steps away and it's just desert. What's fascinating to me is how the beginning of the country was formed on these collaborations. It was actually British Petroleum that made contracts with Sheikh Zayed to find out how to get the oil out of the ground.
It's almost like a country that was a corporation from the very beginning. It's quite surreal, it's quite science-fiction, yet it happened in the late 1960s and '70s. It's a fascinating place because it has a lot of contradiction and obviously, it's very controversial.
Each of your films looks at a different city, but are there themes that link them all?
Yes, absolutely. Colour, geometry and human interaction always fascinate me. What most connects the films—even though there's music—is the silence. The stripping away of real sound.
What ends up happening is that these images become a high-speed, condensed collage of experience. These little stories, these little fragments, are going on all the time and they're quite beautiful.
You'll be showing new paintings in Hong Kong, some of which are called "sound graphs". Can you explain what that phrase means?
The sound graph paintings are new—I started them only at the end of 2017. I've always been thinking about conversations between people and I've always been fascinated by the visual display of language and the visual display of data.
These sound graph paintings started with this idea of a conversation—what are conversations and how do they look and how do they make you feel? I think speech is something in society that we need to pay attention to more.
What's the story behind the title of your show, Your Words Become Mine?
When you have conversations they're quite dynamic, you don't really know what's going to happen. So it's really about the fluidity between people and the fluidity between countries or cultures where you are exchanging speech. Speech is an exchange—and it's a pretty important one.
Sarah Morris: Your Words Become Mine is on from May 25—July 7 at White Cube, 50 Connaught Rd Central, Central, Hong Kong. Find out more at whitecube.com
Sarah Morris: Odysseus Factor is on until June 17 at the Ullens Centre for Contemporary Art in Beijing, 4 Jiuxianqiao Rd, Chaoyang Qu, Beijing Shi, China. Find out more at ucca.org.cn