Artist Christine Ay Tjoe Discusses Finding Inspiration In Nature And Her New Exhibition In Hong Kong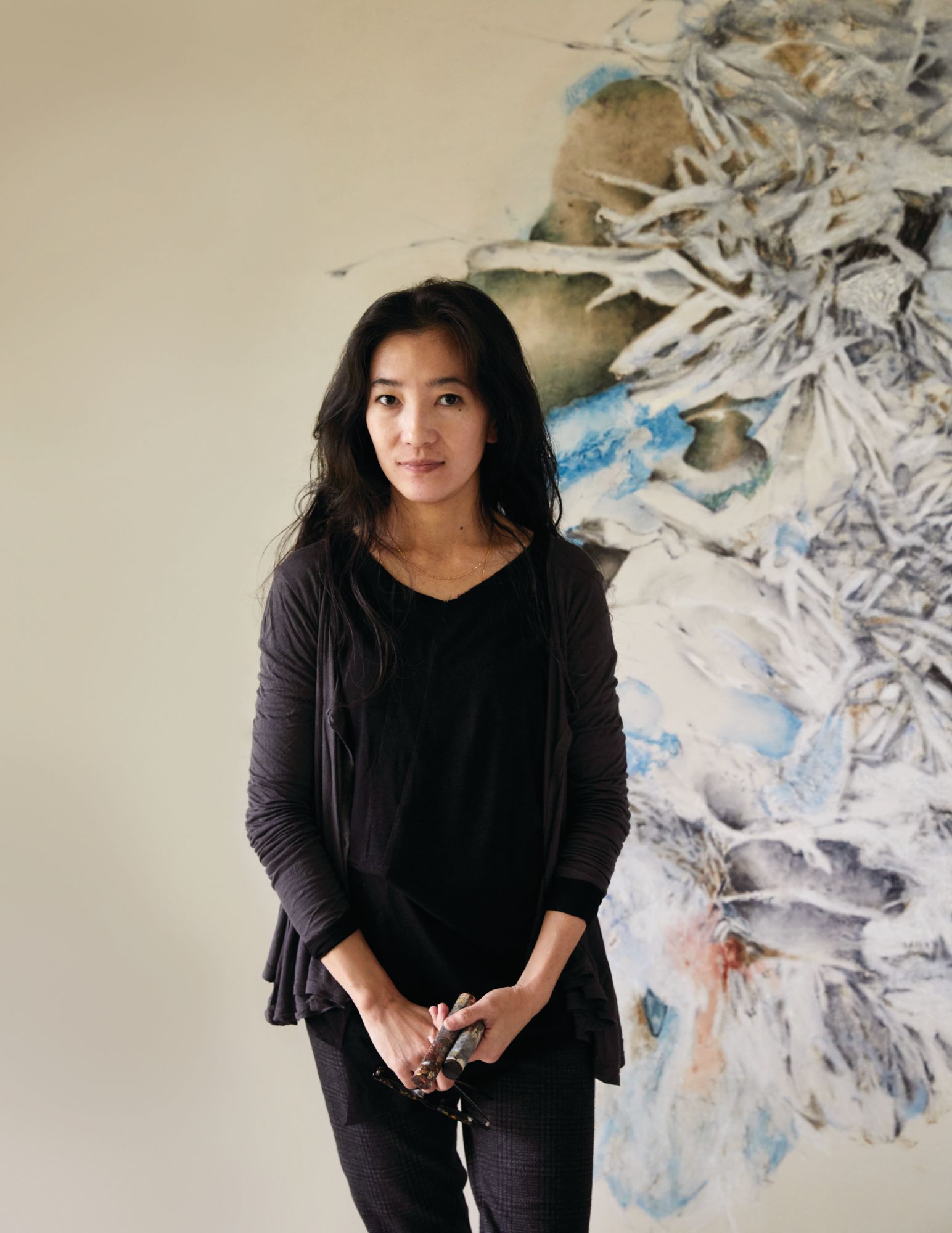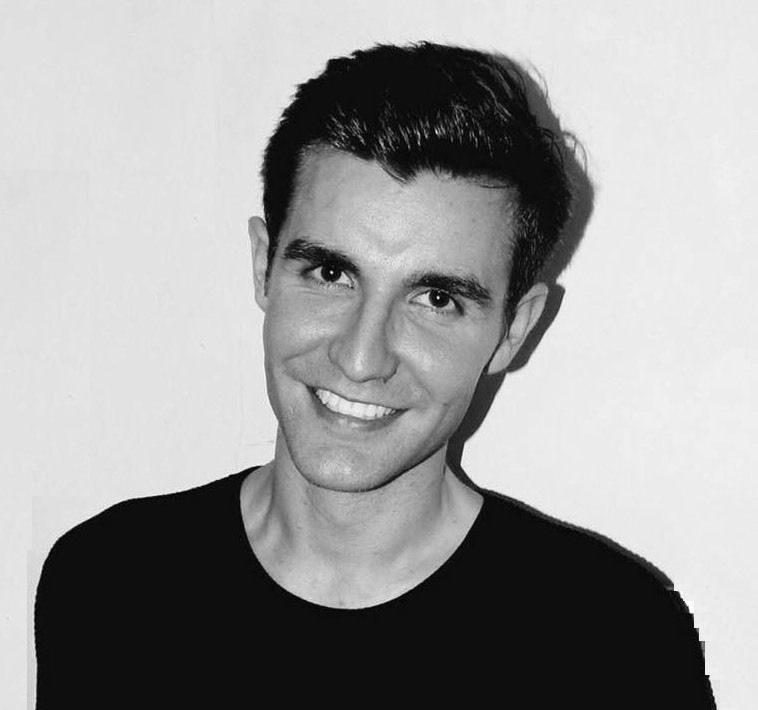 By Oliver Giles
May 17, 2021
Christine Ay Tjoe's bold paintings create buzz at galleries and auctions around the world, but it's in her quiet, leafy home in tropical Indonesia where she finds inspiration
Artist Christine Ay Tjoe was about 18 when she began to see the world in a new way. "When I was a child, we lived in a very densely populated area in Bandung," says Ay Tjoe, 47, referring to the Indonesian metropolis where she still lives today, now on its outskirts. "Our house was in a small alley. Around me, there were only buildings." It wasn't until her late teens, when she was studying graphic design at the Bandung Institute of Technology, that she started exploring the tropical forest that surrounds the city—and fell in love. "Trees are living creatures, but they are so different to humans. They are so calm, not aggressive, but can grow so big."
Ay Tjoe has turned to nature for inspiration ever since, especially in the past year, when she has been forced to spend more time than ever in her home and studio, leading her to scour her immediate surroundings for ideas. "I moved to this house around seven years ago," she says over a video call, speaking through an interpreter. "I chose it because of the trees around it: there are palm trees here, and it's close to the forest. I thought it would be a good place to make my work."
Her garden has partly inspired her latest series of paintings, which are being shown at White Cube in Hong Kong from May 18 to August 28. As with many of her most famous paintings, this new series blurs the lines between abstraction and figuration, featuring depictions of plants, animals and people buried beneath dramatic washes of colour. "Sometimes I am not trying to add certain figures, but in the process, I see the figures emerge and add them in," says Ay Tjoe.
See also: Hong Kong Through The Lens Of The City's Street Photographers
That may make Ay Tjoe's approach seem happy-go-lucky, and she admits that she does not always make preparatory sketches for her sprawling paintings, which can stretch to more than two metres tall by two metres wide. But she says that her work requires intense concentration, and sometimes she slips into an almost trance-like state while painting.
"Most of the time, when I want to make a new series of work, I look at the blank and empty canvas and, based on my experiences, the painting just flows out," says Ay Tjoe. "It's like I find a spirit, and the spirit helps me make it."
Spirituality guides not only Ay Tjoe's work but also her life more broadly. She was raised by her parents as a Catholic, making the family part of a minority in Indonesia, where more than 85 per cent of the population is Muslim. "It was difficult," says Ay Tjoe, who says she endured inner turmoil about her faith before finding peace during her teenage years. She remains Catholic today and at times describes her work almost as a God-given task. "I feel I need to keep on making my art—it's like I've been given a road, a path, and that road is suitable to explore the big ideas that I have," she says.
See also: Star Indonesian Designer Toton Januar On His Journey Into The Fashion World
Some of her work directly references Christianity. One of her rare sculptures, Lama Sabakhtani #03, which is in the collection of the National Gallery of Singapore, is a reference to Christ's last moments of suffering on the cross. A 2001 painting, The Three Kings, is a direct allusion to the biblical story of the three wise men. That piece is now in the collection of Museum Macan in Jakarta, the contemporary and modern art museum founded by billionaire Haryanto Adikoesoemo.
When I want to make a new series of work, I look at the blank and empty canvas and, based on my experiences, the painting just flows out
High-profile collectors like Adikoesoemo vie for Ay Tjoe's work when it comes on the market. In 2017, Phillips sold one of her paintings, Small Flies and Other Wings, for the record price of HK$11.7 million (US$1.5 million), nearly ten times its estimate. The next year, Sotheby's sold another of her paintings for HK$7.32 million (US$ 930,000). Between 2008 and 2018, her price index at auction rose by 1,200 per cent.
This enormous popularity has had some unfortunate consequences. In 2018, one of her gallerists discovered a fake version of one of Ay Tjoe's paintings, making her the latest leading Asian artist to be the victim of a forgery scandal. Others who have been targeted include Korean minimalist artist Lee Ufan and Japanese superstars Takashi Murakami and Yayoi Kusama. A collector had unwittingly paid US$137,000 for the fake Ay Tjoe painting, though it is unclear whether the artist, the collector or the gallery pursued legal action.
See also: A Jean-Michel Basquiat Masterpiece Is Set To Fetch US$22 Million In Christie's May 2021 Auction
But there are benefits to the astronomical auction prices, too—they have made international news, helping to establish Ay Tjoe as one of the region's most noteworthy artists. "Christine holds an important position in the art world," says Aaron Seeto, director of Museum Macan, who included her work in the museum's inaugural exhibition, Art Turns. World Turns. Exploring the Collection of Museum Macan. "She is part of a generation of artists who have been able to not only forge interest in their work outside of the country, but also raise awareness of contemporary art within Indonesia."
Ay Tjoe's success has been especially meaningful because female artists remain so underrepresented in museums and galleries worldwide, and their work is regularly valued less than that of male artists at auction. An investigation by online platform Artnet, Maastricht University and Monash University revealed that work by women artists accounted for less than 4 per cent of art sold at auction between 2000 and 2017. Museums, too, lag behind. Another Artnet investigation, this time with In Other Words, the content arm of art advisory firm Art Agency Partners, revealed that between 2008 and 2018, only 11 per cent of the art acquired by 26 leading American museums was made by women.
It's important that we look outside of our inner selves and see other living things—not just humans, but other creatures
"The visibility of women artists in Indonesia, and elsewhere, is an ongoing concern," says Seeto, who believes Ay Tjoe is one of a handful of talents who have transformed perceptions of female artists in Indonesia. "Alongside Christine there are others—like Titarubi, Melati Suryodarmo, Mella Jaarsma and Arahmaiani—who are roughly the same generation, who have all helped to positively impact the position of women within the arts."
See also: Artist Loie Hollowell On How Motherhood Inspired Her Paintings
On a normal day, Ay Tjoe paints while her eight-year-old son is at school, though the pandemic has disrupted this routine. "He is doing online school from home, so I have been helping him with that and then continuing with my work after he's finished," she says. "Everyone has had to adapt. What kept me sane was doing my work. I'm so fortunate that I have this exhibition, so that I had a schedule for my work."
Ay Tjoe is hoping to show ten to 12 paintings at White Cube in Hong Kong. All of them have been made since last October and feature a colour palette of whites and blues, making them distinctly different to the moody paintings she showed at White Cube in London in late 2018, which were dominated by blacks and browns. "For the black series, I wanted to reflect on the potential of darkness within human beings," says Ay Tjoe. "Now, I didn't want to be so bombastic or aggressive, but to be more calm and orderly. Because of the pandemic, we can now stop and look and listen to what's around us."
For Ay Tjoe, that meant looking even more closely at the natural world. Abstract shapes dominate her new canvases, though some of them seem to incorporate blades of grass, branches, petals or leaves, perhaps echoing the trees that tower over her house and studio. "It's important that we look outside of our inner selves and see other living things—not just humans, but other creatures like animals and plants," she says. "I am always learning from them."
See also: Heaven And Earth: Inside The Mind Of Japanese Artist Chiho Aoshima
---
Christine Ay Tjoe's exhibition runs from May 18 to August 28 at White Cube, Hong Kong
Photography Martin Westlake